Search for your ideal Cruise
Norwegian Cruise Line, Norwegian Jade,
By Suzanne on 08/05/2022
NCL have always proved to be excellent in the service they provide. Visiting New Zealand was a dream come true and doing it on NCL just fulfilled every wish I could have. The staff are friendly, professional and cannot do enough to make your trip amazing, the food is superb, freshly prepared and a great selection, the cabins comfortable and welcoming and the cleanliness of the whole ship excellent.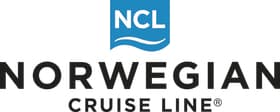 Read our Norwegian Cruise Line guide
Browse reviews by cruise line