Voting has now closed. The Wave Awards Finalists will be released shortly
From amazing destinations to cruise lines that go the extra mile, we want you to tell us who gets your vote from our shortlist below. Your views really matter and your vote will be added to the public ballot at the prestigious Wave Awards 2020. These awards are the most illustrious accolades in the UK cruising industry and your vote makes all the difference. We have had over 20,000 votes already and those that have received the most votes so far have now made the shortlist. If you have already voted once, don't worry you can vote again to help determine the winners – the crème de la crème who will collect their awards at a glittering ceremony on 2 April at London's stylish 8 Northumberland Avenue.
There are seven categories to vote in:
Favourite Ocean Cruise Line of the Year
Favourite River Cruise Line of the Year
Favourite Luxury or Premium Cruise Line (Ocean or River)
Favourite Cruise Agent of the Year
Favourite Specialist Cruise Line (Ocean or River)
Favourite Destination
Favourite Cruise Blogger of the Year
Everyone who enters will be in with a chance of winning a luxury seven-night cruise courtesy of Celestyal Cruises. The prize includes return flights from London to Athens, transfers between the airport and the ship, an outside cabin, all meals and drinks onboard, port taxes, gratuities and three shore excursions.
Voting has now closed. The finalists will be announced shortly.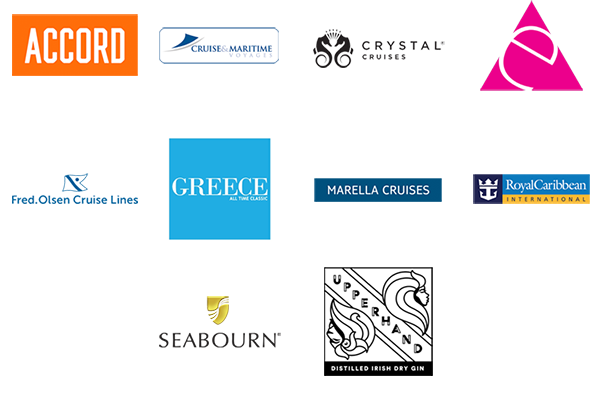 Terms and Conditions:
To vote, you must be: 18 years old or over.
Only one vote per individual will be counted (you are allowed to vote again for the shortlist if you have already voted in stage one).
Any personal information that you provide to Real Response Media will be treated in accordance with current UK Data Protection legislation, and will not be disclosed to a third party without your consent.
No purchase necessary.
The last day to vote is 31st December 2019
By entering, voters agree to participate in such promotional activity World of Cruising may require.
Please read our Privacy Policy which tells you how we use any personal information we may collect about you by entering: Privacy policy.
You understand and agree that by submitting your vote, Real Response Media may use the data collected for marketing purposes.
Voting times may be subject to change.
Real Response Media reserves the right to cancel or suspend voting at any time.
The eligibility of any vote is at the sole discretion of Real Response Media.
Real Response Media reserves the right to disqualify votes if it has reasonable grounds to suspect that fraudulent voting has occurred or if it considers there has been any attempt to rig the voting.
Real Response Media, its sub-contractors, subsidiaries and/or agencies cannot accept any responsibility whatsoever for any technical failure or malfunction or any other problem with the internet connectivity or line, system, server, provider or otherwise which may result in any vote being lost or not properly registered or recorded.
THE PRIZE
A seven-night 'Idyllic Aegean' cruise round trip from Athens onboard Celestyal Crystal
Prize includes return economy flights from London to Athens, overseas transfers between the airport and the ship, the seven-night cruise in an outside cabin, all meals and drinks onboard, port taxes, gratuities and three shore excursions
Prize is valid on all 2020 departures between May and August and is subject to availability