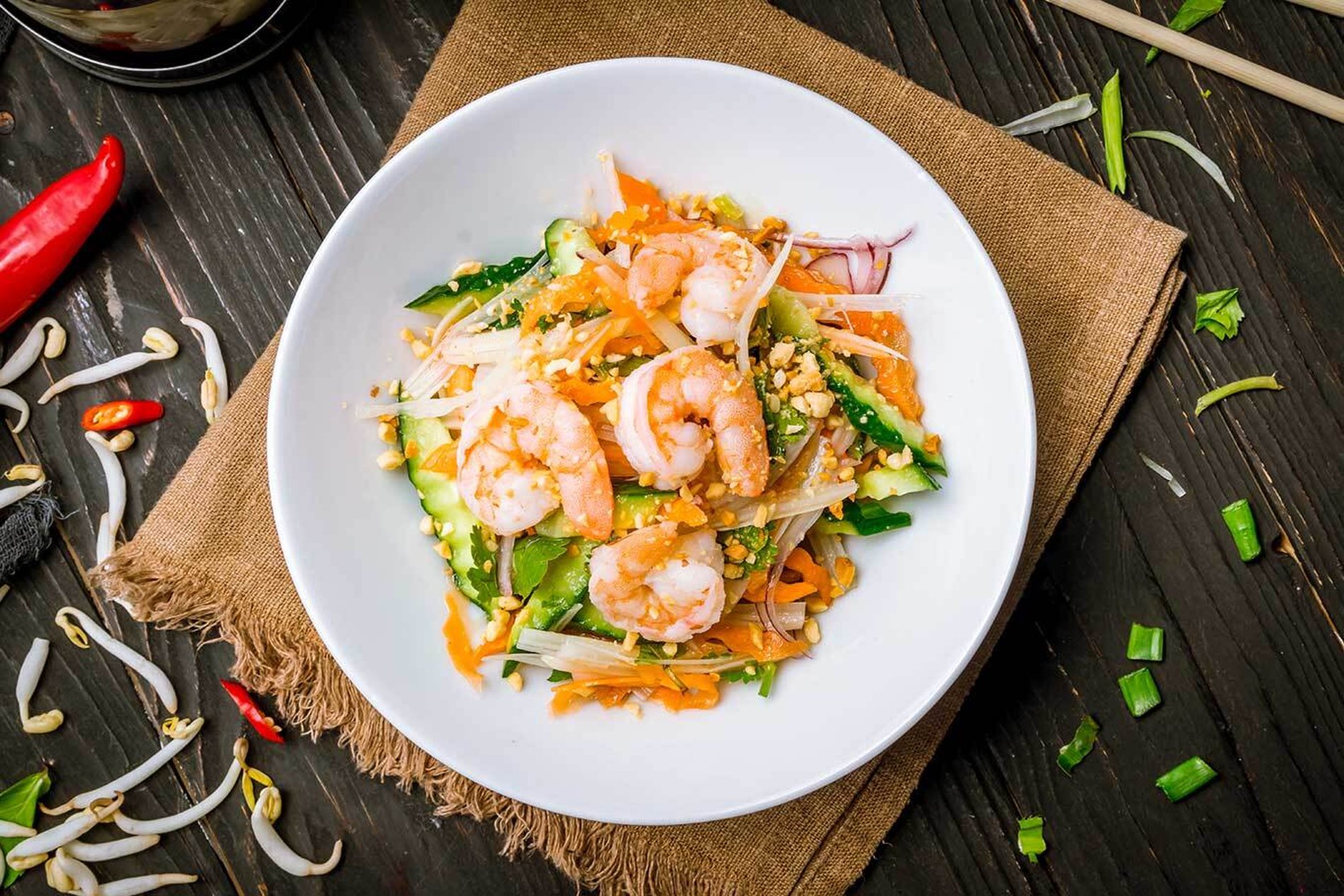 Oceania Cruises Kickstarts a New Era of Wellness with the Biggest Plant-Based Menu at Sea
From Vietnamese noodle salads to Hawaiian poke bowls, falafel fritters and more smoothies than you can shake a fruit corer at, vegetarians and health-conscious cruisers alike can enjoy countless plant-based delicacies
It's no secret that Oceania Cruises has been spearheading the wellness movement in the cruising world for some time now. The brand has a long-standing reputation for focusing on health, balance and fitness, and how we eat undoubtedly plays a key part in living well.
Following the popular expansion of the brand's vegetarian and gluten-free dining offerings across its fleet, Oceania Cruises' innovative Wellness Ships have established the most extensive plant-based menu at sea as part of their latest OceaniaNEXT venture.
Featuring more than 200 new vegetarian and vegan options, plant-based menu choices will be available at breakfast, lunch and dinner in The Grand Dining Room and Terrace Café, as well as on request in each of the specialty restaurants across the stylish fleet. They're not playing at virtuosity either, with the level of choice truly staggering, encompassing elements of Italian, Greek, Middle Eastern, Korean, Thai, Vietnamese, Mexican and Malaysian cuisines. There are healthy poke bowls, hearty veggie pastas, light salads and soups and even downright decadent items including an 'Impossible Cheeseburger' and truffle mac and cheese.

'These new plant-based options are flavourful, colourful, bold, and creative. Our choice of menus reflects our guests' evolving palates and a heightened focus on wellness while balancing out our more decadent and extravagant dishes,' said Bob Binder, president and CEO of Oceania Cruises.
And if you think healthy living is all chakra cleansing, hemp and woven sandals, think again. Oceania Cruises is ushering wellness firmly into a modern era aboard its luxurious, intimate ships. The sensual Aquamar Spa and Vitality Center aims to enrich, nourish and energise guests' from top to toe with indulgent, life-affirming treatments like bamboo massage therapies and restorative salt stone experiences, while mineralising wraps bursting with fragrant sea lavender and samphire relax the mind and detox the body.
Acupuncture by trained practitioners can help with pain management, insomnia or anxiety, and complimentary fitness classes like pilates, yoga flow vinyasa and sunrise stretching encourage gentle movement.
Moreover, Oceania Cruises extends this practice of living well with affiliated Aquamar Vitality Cuisine found in the Grand Dining Room on board all ships. Start the day right with avocado on toast or banana-oatmeal pancakes with berries and maple syrup, feast on a tasty light lunch of wakame sesame salad, watermelon gazpacho or Korean kimchi soup, and tuck into a sweet potato tart jazzed up with forest mushrooms and plant-based 'Truffle Cheddar' sauce or a green curry stir fry zinging with Thai basil for dinner.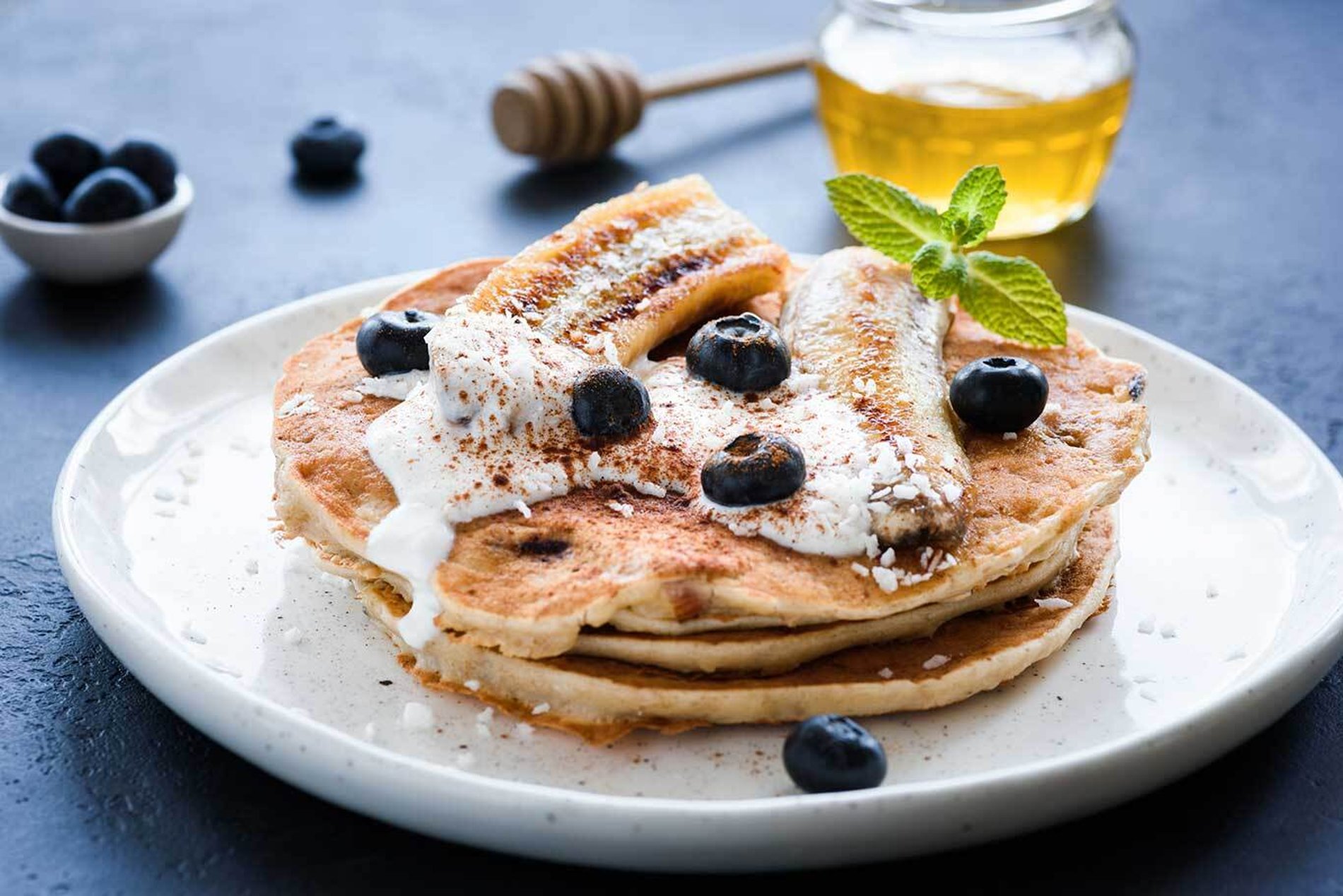 Created using only the freshest, highest-quality ingredients and whole foods, the extensive new array of gourmet plant-based dishes puts paid to the notion of having to endure the same single veggie dish every night of your trip. And means you can afford to sink a few more cocktails at the bar, all in the name of balance of course.
You wouldn't want to be too worthy on your cruise – you're on holiday after all. This is why we highly recommend giving the dessert menu a thorough going-over. Try the delightfully naughty vodka-marinated strawberries with a big dollop of plant-based vanilla ice cream. Or faceplant into apple-oatmeal crumble, coco-vanilla cashew crème brulee or crumbly shortbread smeared with plant-based orange cream cheese and fresh raspberries. Yum.
Swapped breakfast for a well-earned lie-in? No problem. Every day until 11am you can swing by the Raw Juice and Smoothie Bar ­– the only one of its kind at sea – out on the pool deck for a refreshing, cold-pressed juice or vegan smoothie packed with vitamins and other goodies. Try the super refreshing 'Rise & Shine' with freshly pressed orange, carrot, apple and beet juices with ginger and turmeric, or sneak in a chia cashew yogurt bowl or an Acai berry bowl with homemade cashew milk.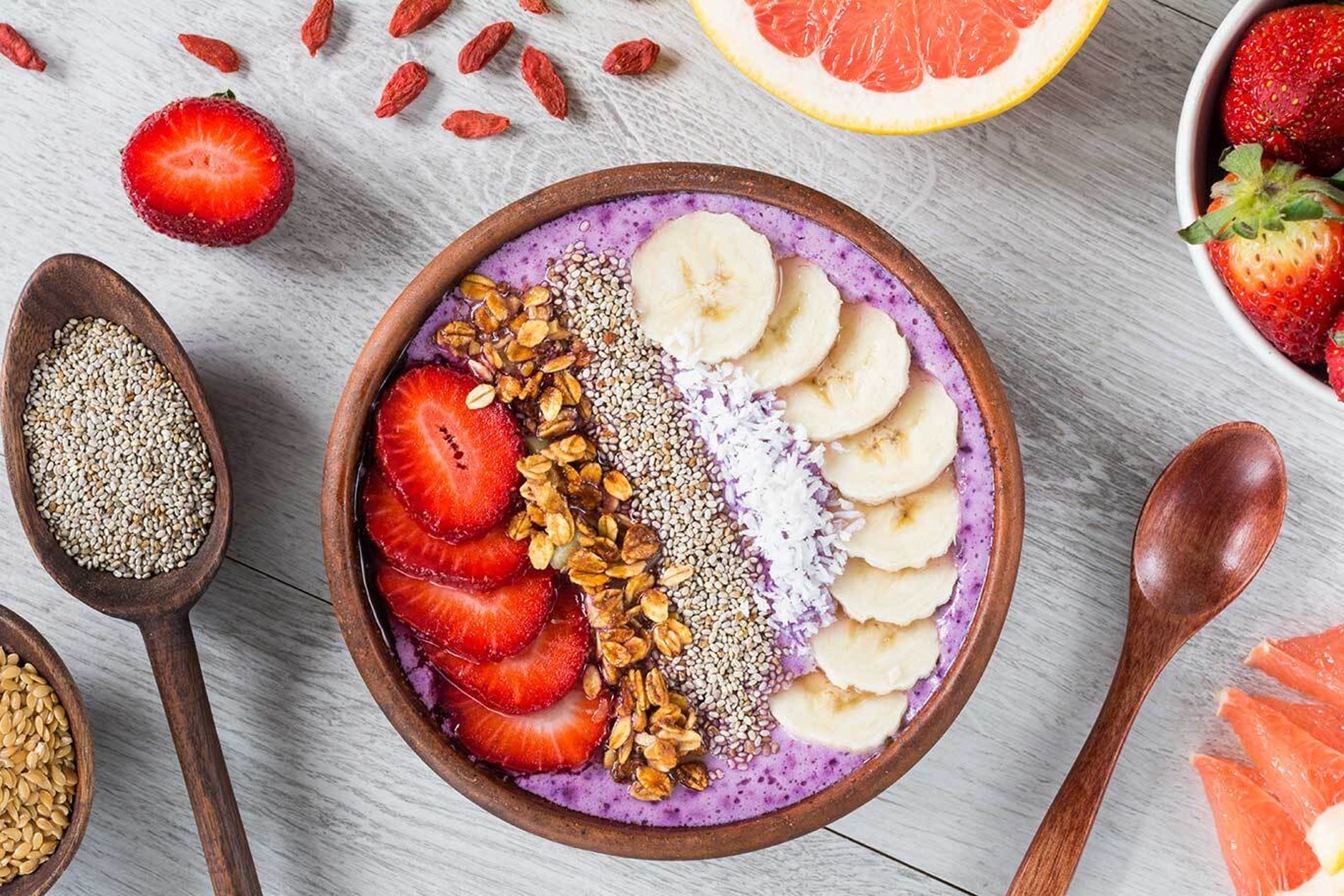 Continue your Oceania Cruises wellness journey ashore
Oceania Cruises is committed to furthering guests' self-discovery beyond the blissful sanctuary of its ships, which is why it offers more than 50 exclusive shore excursions that reveal timeless wellness practices of communities around the world. From ancient mineral baths near Rome to a traditional teahouse in Myanmar, Aquamar Wellness Discovery Tours are a window into each incredible destination.
Enjoy the ancient practice of reflexology in Thailand as you sail the Chao Phraya River on a wooden rice barge. Enjoy an enlightening Ayurveda consultation in Mangalore, India, for a glimpse into this healing ritual born more than 3,000 years ago. Or discover the wonders of Apitherapy, which embraces the many benefits of honey products, on a visit to a beekeeping farm in Seville, Spain. You'll learn why not only raw honey is used but also pollen, royal jelly and even bee venom to promote well-being. Namaste.
Visit oceaniacruises.com for more information.