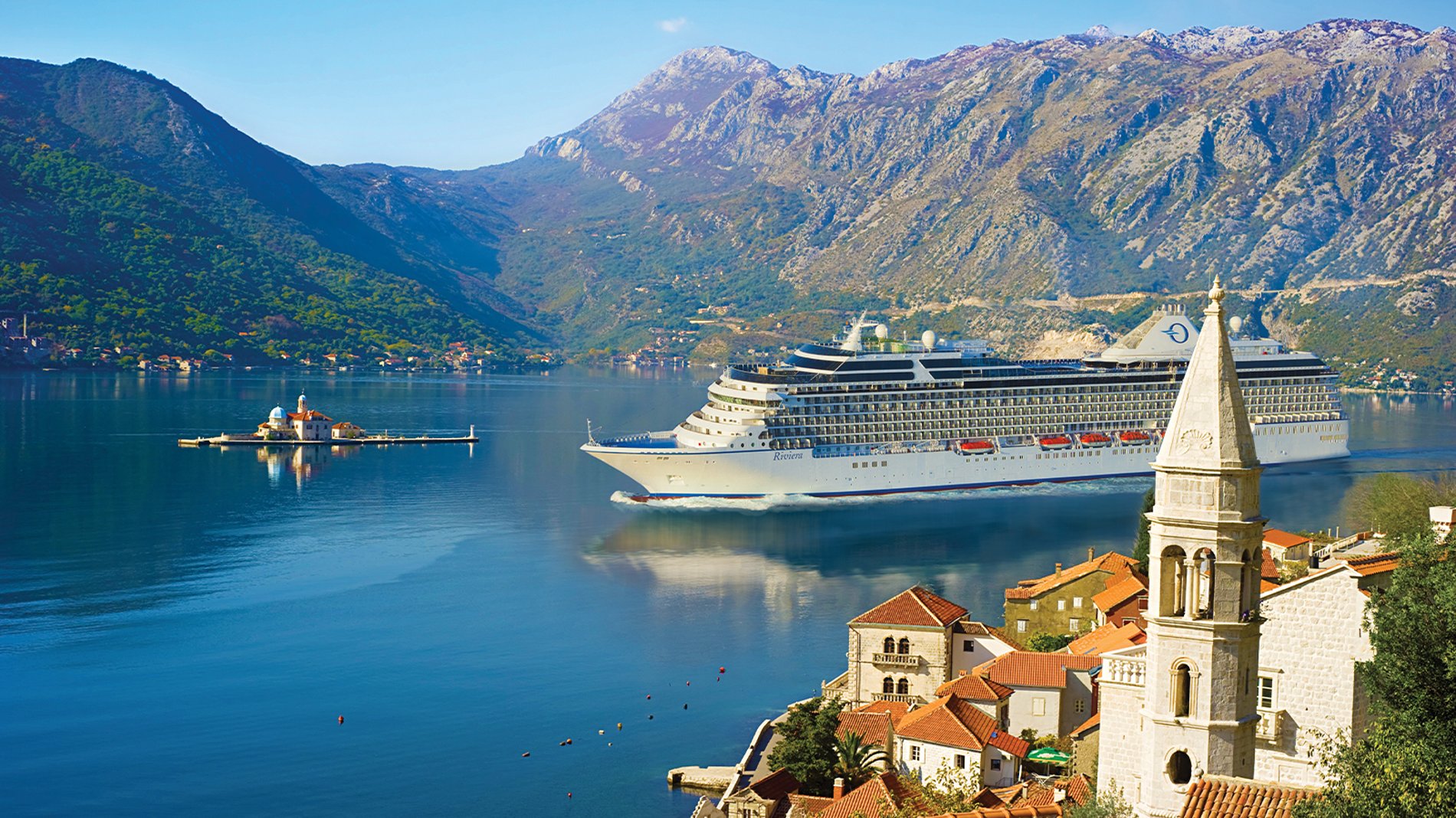 There's more… simply MORE, with Oceania Cruises
Discover more about simply MORE, Oceania Cruises new promotion that really knows how to live up to its name
Oceania Cruises' new 'simply MORE' value promise makes the luxury cruise line more enticing than ever.

Cruisers will enjoy inclusive roundtrip airfare, complimentary transfers, a bundle of shore excursions, and a ready-to-use beverage package with all new bookings for sailings departing from October 1, 2023.

This new standard raises the bar for what is included in the upfront cruise fare, and makes the journey to and from your ship as smooth and relaxed as the cruise itself.

When you consider the extensive range of shore excursions now included in the cruise fare, as well as the freely flowing champagne, wines and other drinks onboard, this new offering can save cruisers up to almost $4,000. That's a pretty impressive deal.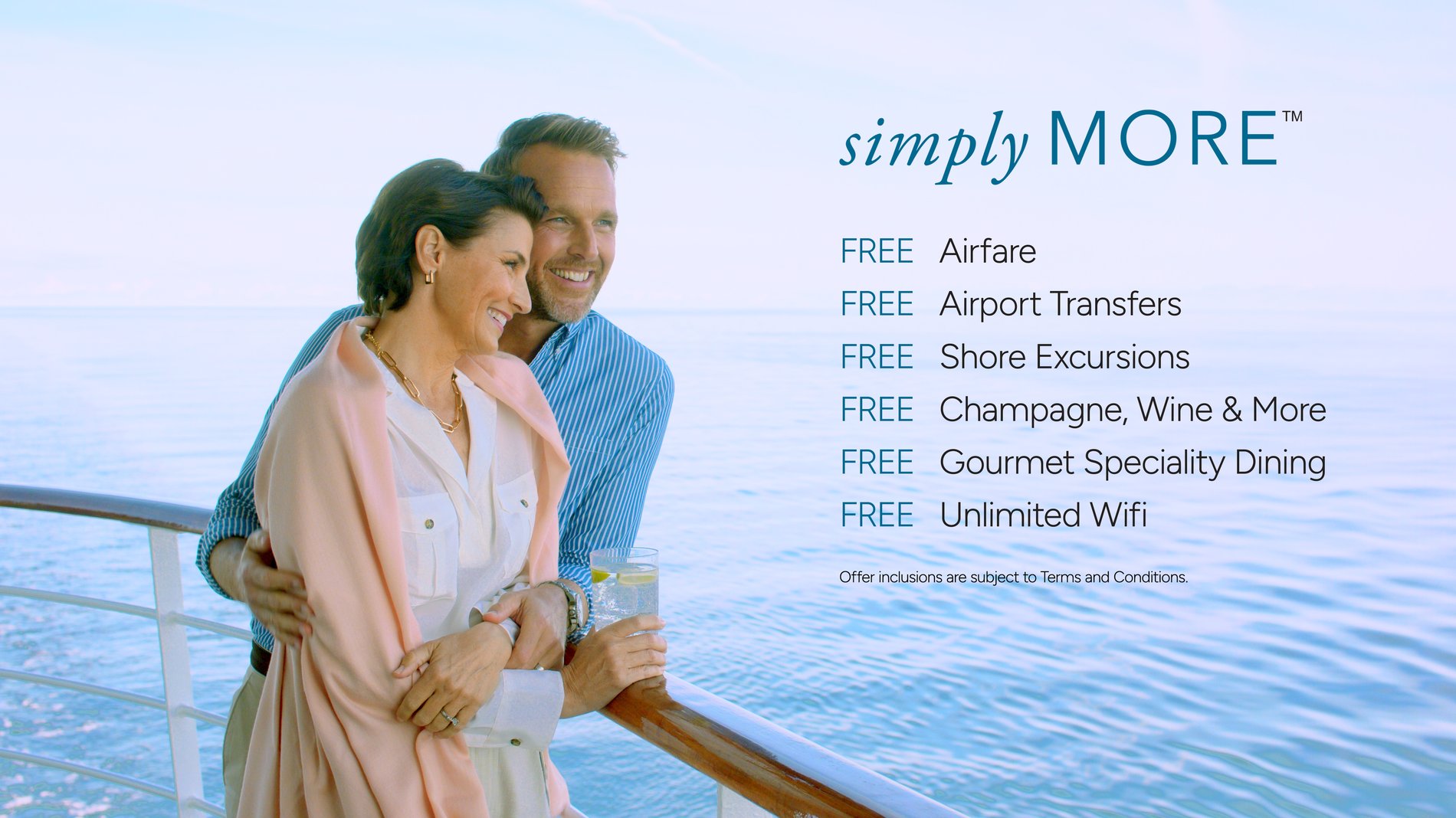 And it's not even time limited. This is the new standard for Oceania Cruises, and guests will be treated to this simply MORE experience on any future sailings that depart from the beginning of October this year.

Whether you're eyeing up an American cruise, Europe or further afield, you'll be able to take advantage of the inclusive airfare and airport transfers, which makes Oceania Cruises' wide range of exotic and enthralling itineraries even more appealing.

Of course, when you're onboard, all the existing inclusions remain, so you'll have the signature range of all-inclusive fine dining and unlimited Wi-Fi throughout the ship.
Find your ideal cruise
Shore excursions? Simply MORE excursions
Guests sailing on a one-week cruise can look forward to an extra $600 of savings on shore excursions alone, and those venturing out to sea on longer voyages will have a $1,600 onboard credit to indulge in a wide range of excursions throughout the itinerary.

And Oceania Cruises is known for their extensive package of shore excursions, with a range of styles to deliver the ideal experience ashore for all types of traveller.

If food is your thing (you're on the right line), book yourself onto one of Oceania Cruises' Culinary Discover Tours, which take you right to the heart of the local culinary scene for an authentic taste and cooking experience.

Or perhaps it's landmarks and architecture that float your boat? You'll fall in love with what you see on a Beyond Blueprints excursion, which combine popular sightseeing with rare behind-the-scenes access.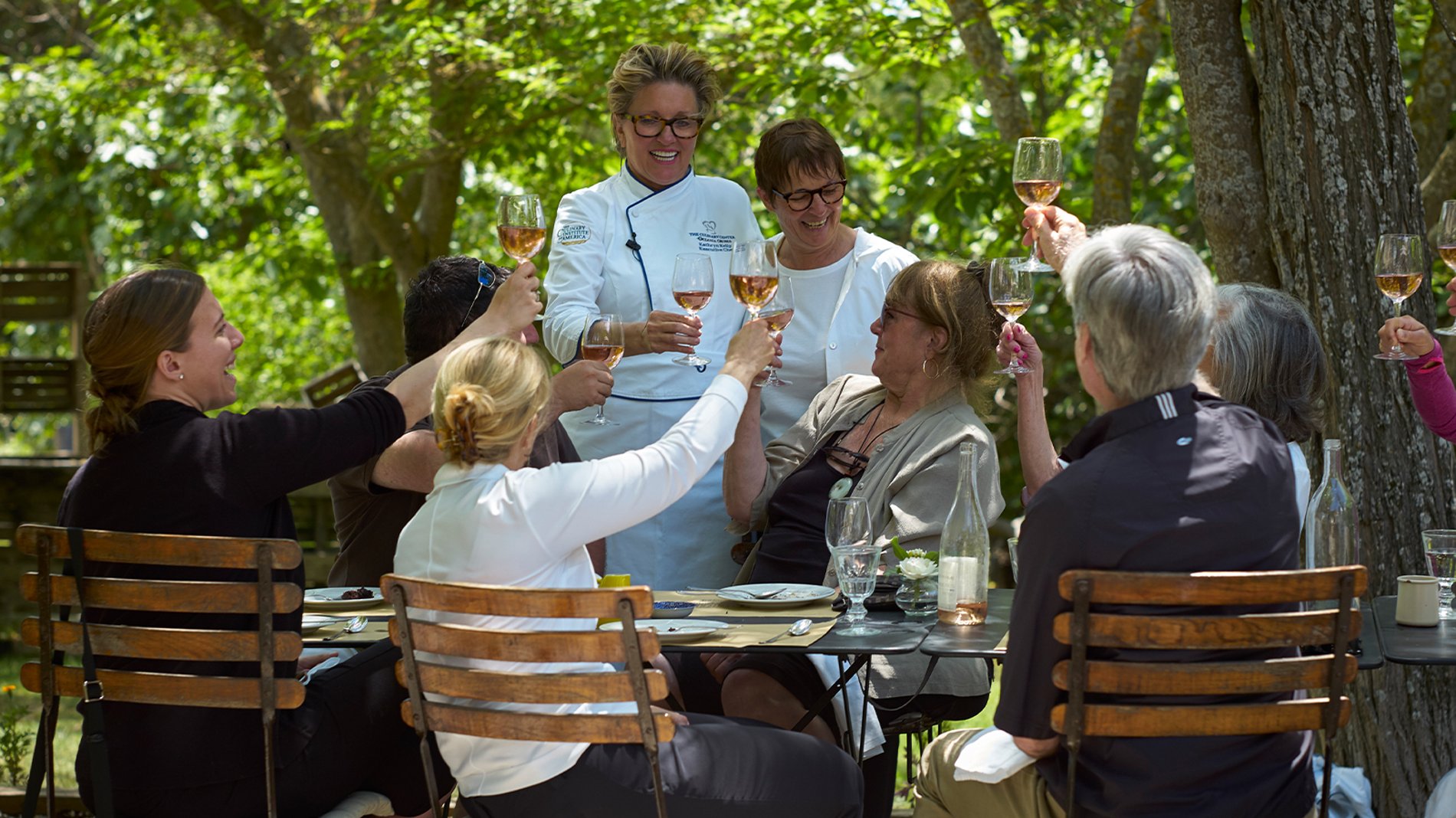 The line's Executive Collection offers guests the opportunity to indulge in some independent exploration of the destination, totally tailored to your specific interests. You'll have the undivided attention of a dedicated guide and driver, who'll make your port visit special and memorable.

Many of Oceania Cruises' immersive itineraries include evening and overnight stays in port, and the excursions programme (included in the new simple MORE package) can be used to step out into the nightlife of an area. Keep an eye out for Evening Excursions if you have a late departure time.

Back to food – as is so often the case with the cruise line that offers the finest cuisine at sea – Oceania Cruises' fine collection of Food & Wine Trail Tours are curated by local food experts. So you can look forward to discovering regional wine with a top sommelier, or being guided through the local food scene by a leading chef.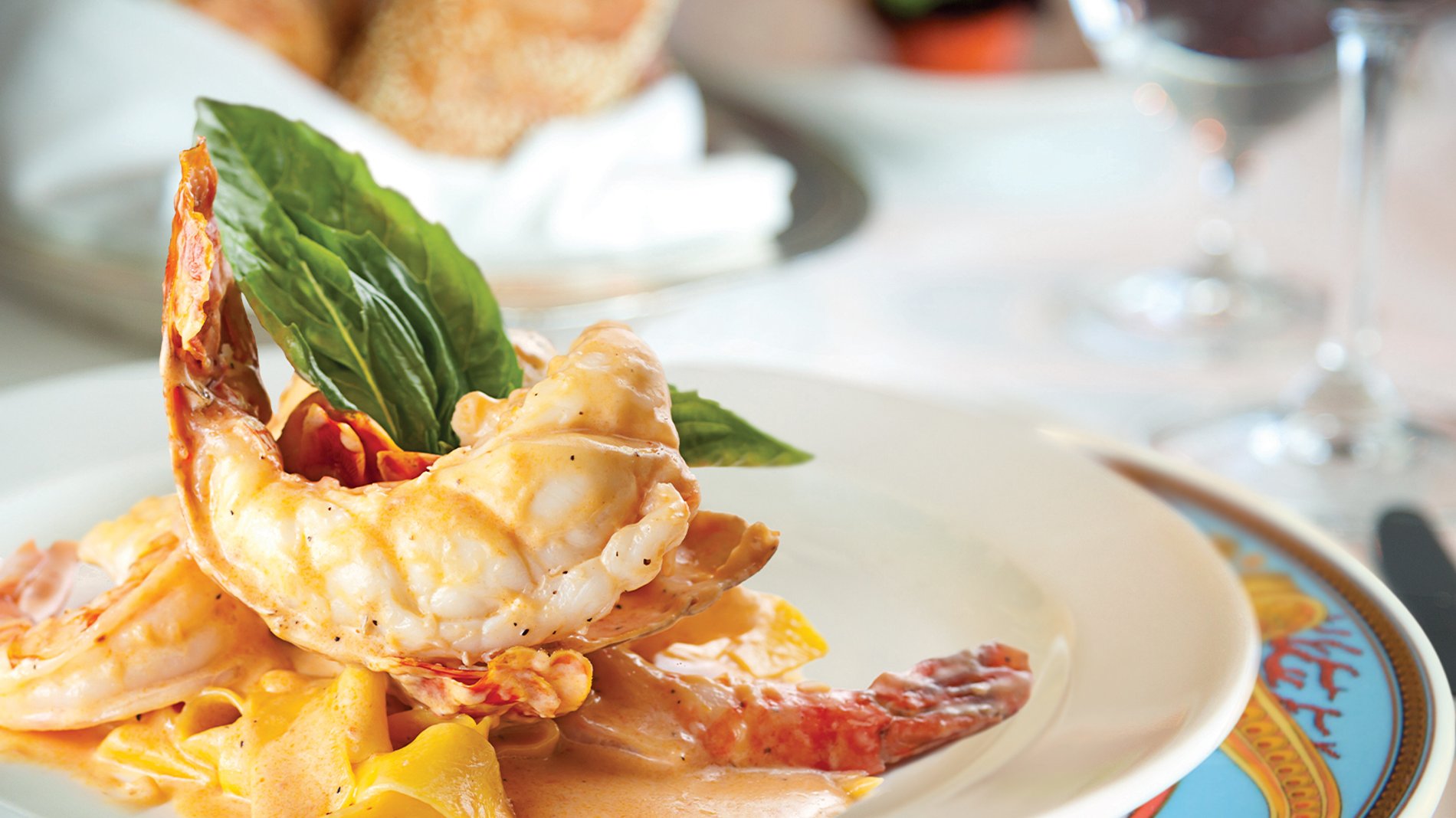 Sometimes it's not about indulgence though, it's about true connection, and there's no better way to do that than on a Go Green Tour, where you'll spend dedicated time with local communities and even support their projects to enhance sustainability and environment conservation in the region.

Expanding on this access to local communities, their customs and cultures, a Go Local Tour really deep dives on the community aspect of each destination and present unrivalled access to local communities and an eye-opening peek into real life around the globe.

And to round up the extensive list of shore excursion options that are now included in Oceania Cruises' simply MORE package, the line's exclusive Wellness Discover Tours, which are presented in collaboration with Aquamar focus in on connecting your mind, body and soul with the destination on a more spiritual level. If you yearn to deeply feel a place when you travel, then these are the excursion options for you.
Follow us on socials