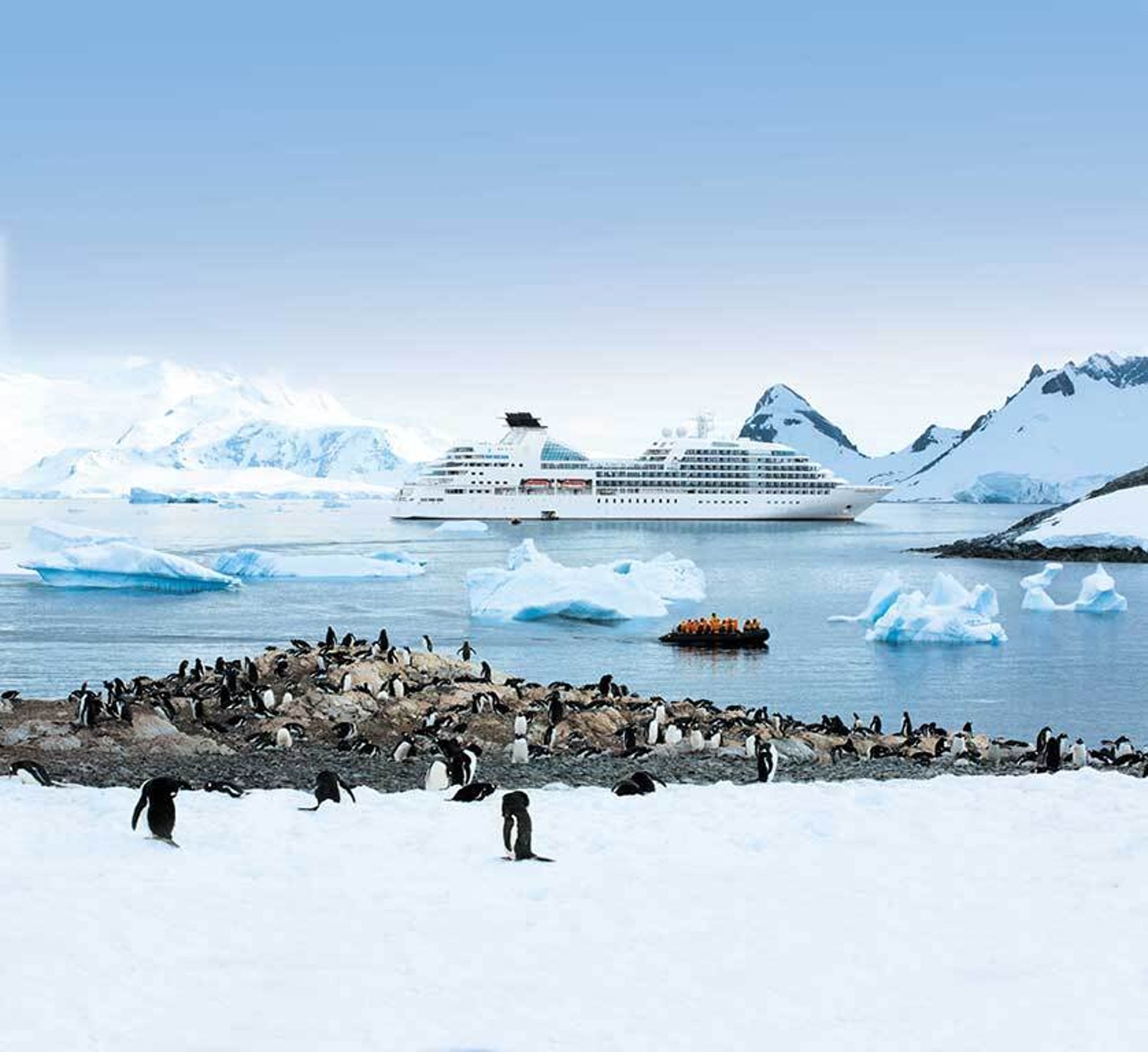 What Makes a Seabourn Grand Voyage So Extraordinary?
There's thinking big when it comes to travel. And then there's thinking 'grand'. Seabourn's ultimate voyages really push the boat out with once-in-a-lifetime luxury itineraries
As Welsh poet W.H. Davies wrote in his 1911 poem, Leisure – 'What is this life if, full of care, we have no time to stand and stare…?' Now that there's an unmistakable light at the end of the tunnel with regards to travel plans following the rollout of vaccines and the slow lifting of lockdown measures as of April in the UK, it could be the perfect time to think about exploring your 'Life List' of dream destinations. A Grand Voyage with Seabourn is the perfect way to tick off those must-see places in one incredible holiday.
So, what makes a Grand Voyage so special? Think more ports, longer stays and luxurious overnights spent ashore. It means hitting the delete button on rushing, replaced by reams of glorious time and opportunity to really connect with each destination. Need any more reasons to consider taking the leap? We've got four for you.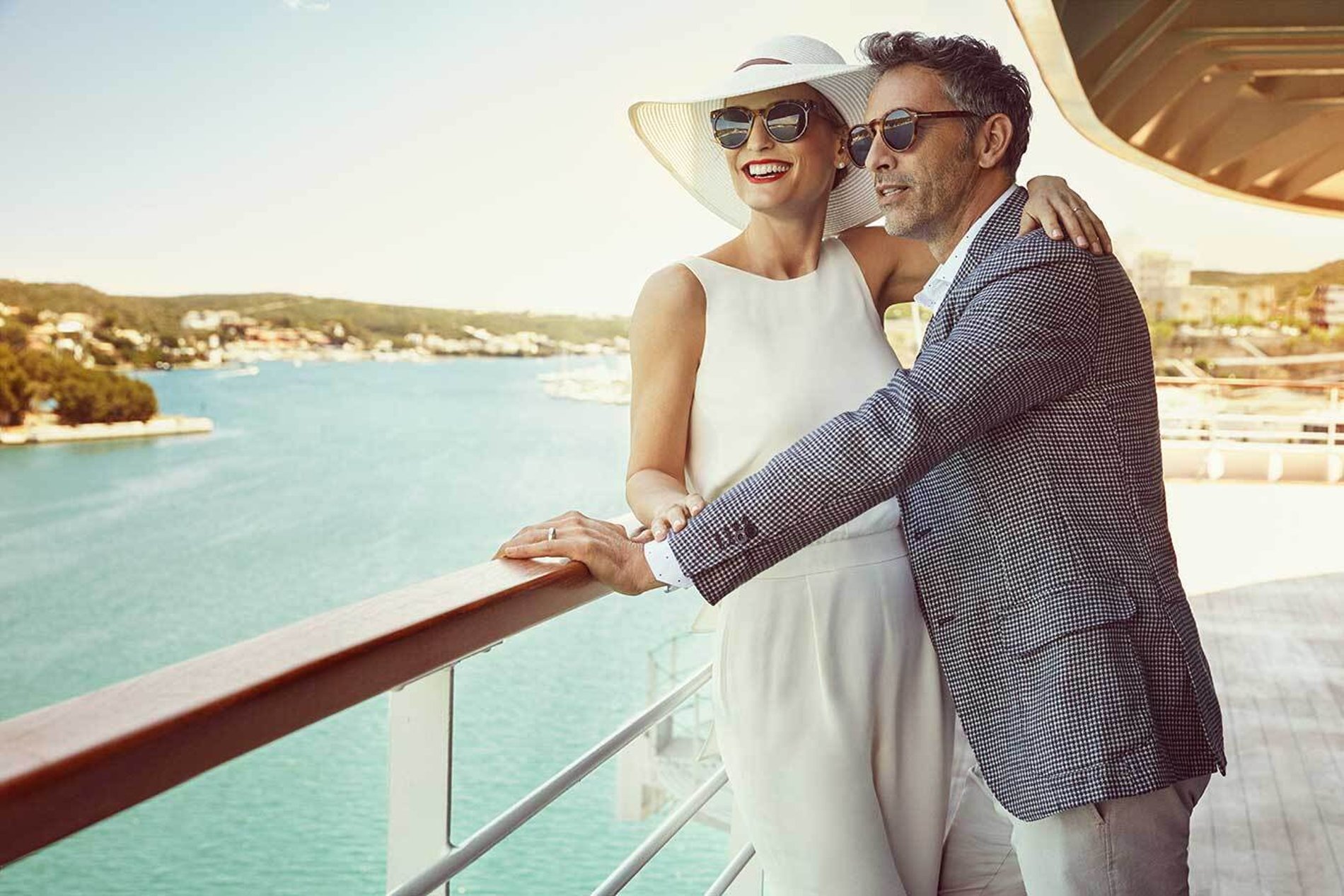 1. New, out of the way destinations
Every year Seabourn seeks out new and remote destinations for guests to plunge into. These extraordinary itineraries really do link travellers with remote places that few get to see. Perhaps an overnight stay on iconic Easter Island with its brooding stone heads, or a visit to Papua New Guinea's remote Conflict Islands, where you can get involved in sea turtle conservation or paddle wooden outrigger canoes through aquamarine waters. How about an immersive penguin and glacier experience in Antarctica and South Georgia, with experts in wildlife and glaciology to guide you? You may not yet have heard of the intricately carved Borobudur Temples in Java, built around 800 AD, but we can guarantee you won't forget their conical spires or ancient Buddhist statues once you've seen them. Seabourn's intimate-sized ships are able to sail into ports and harbours that larger ships can't access, opening up the possibilities for exploring hidden corners and coves aplenty.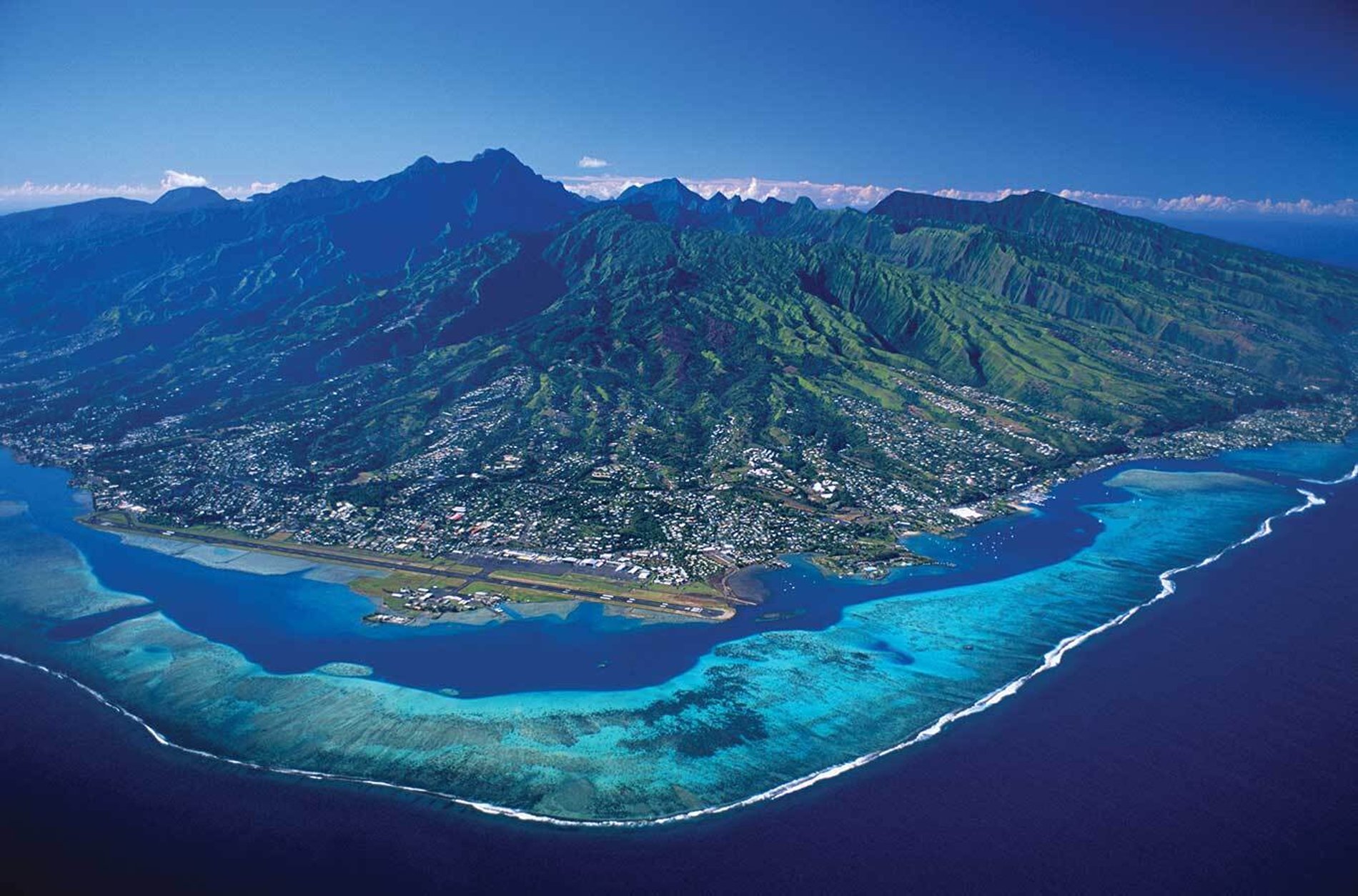 2. The chance to become truly well-travelled in a single voyage
With itineraries on a Grand Voyage lasting anywhere from 21 to 140 days and encompassing as many as 38 destinations in 15 different countries, you can experience many of the world's greatest wonders while only unpacking once. Even if you've rarely travelled before, by the time your floating hotel sails back into your home port, you will be counted among some of the most clued-up and knowledgeable travellers out there. There is still time to visit the places you've always wanted to go. And what's more, on a Grand Voyage you'll get to do it with an intimate group of like-minded travellers with whom you can dissect the amazing sights and activities of the day over a gourmet dinner or drinks in the chic lounge. Sound tempting? We thought so.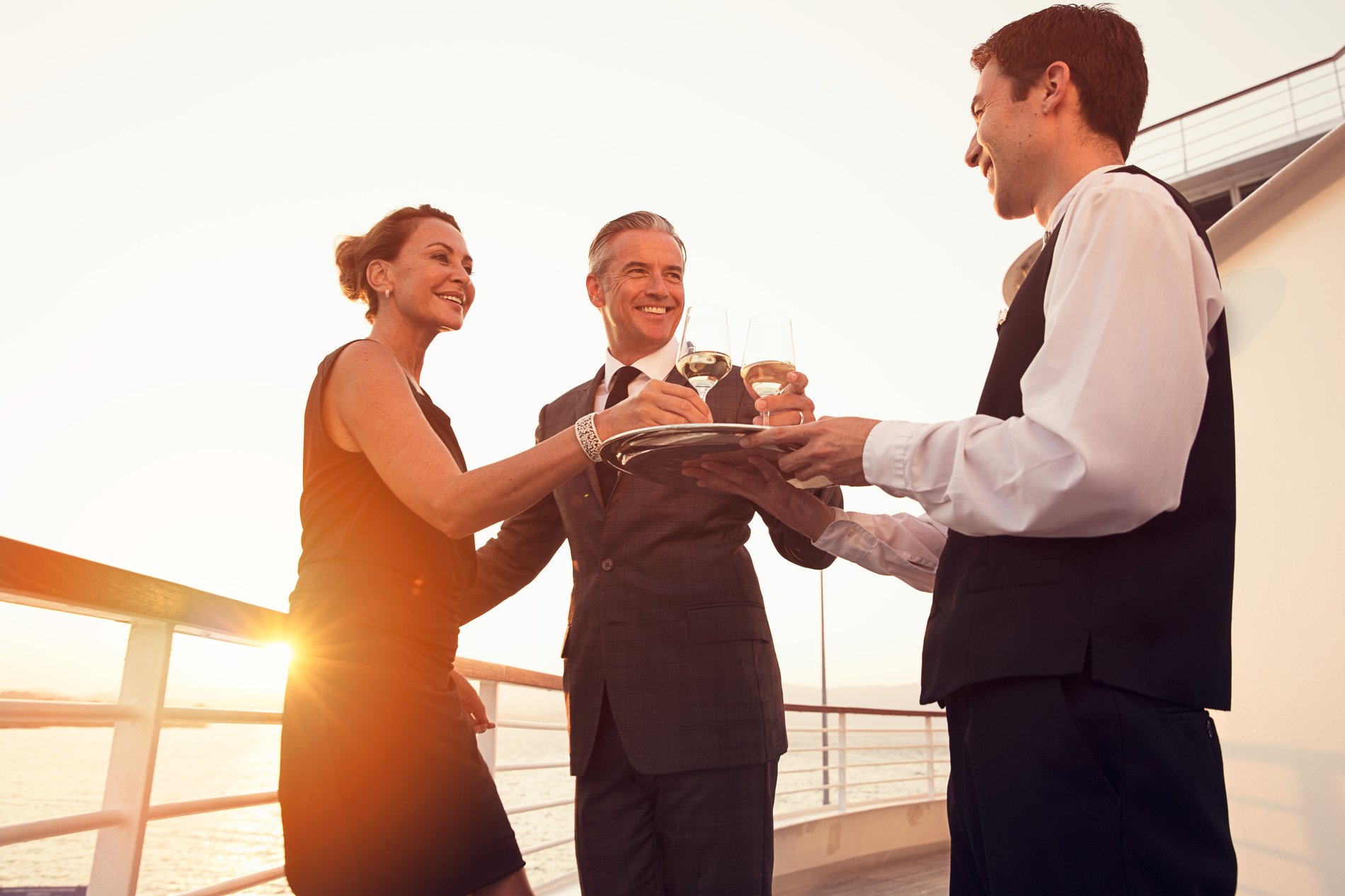 3. Incomparable elegance and ease at sea
On the world's finest ultra-luxury cruise line, you'll enjoy all-inclusive world-class dining, fine wines, and real relaxation aboard either Seabourn Quest, Seabourn Odyssey or Seabourn Sojourn as you circumnavigate the globe. Each floating hotel has a private club atmosphere, with luxuriously appointed ocean view and veranda suites, and at least four restaurants, all included in the price of your fare, such as The Grill by multi-Michelin starred chef Thomas Keller, and the 'Earth and Ocean at the Patio Grill', which serves gourmet cuisine under the stars. Guests can enjoy open bars and lounges, ample deck space, sparkling pools and indulgent pampering inside Spa at Seabourn. The all-inclusive lifestyle also makes Seabourn a very social place to be, from champagne on deck to cocktails in The Club. You'll be living it up so much on board you may not wish to leave.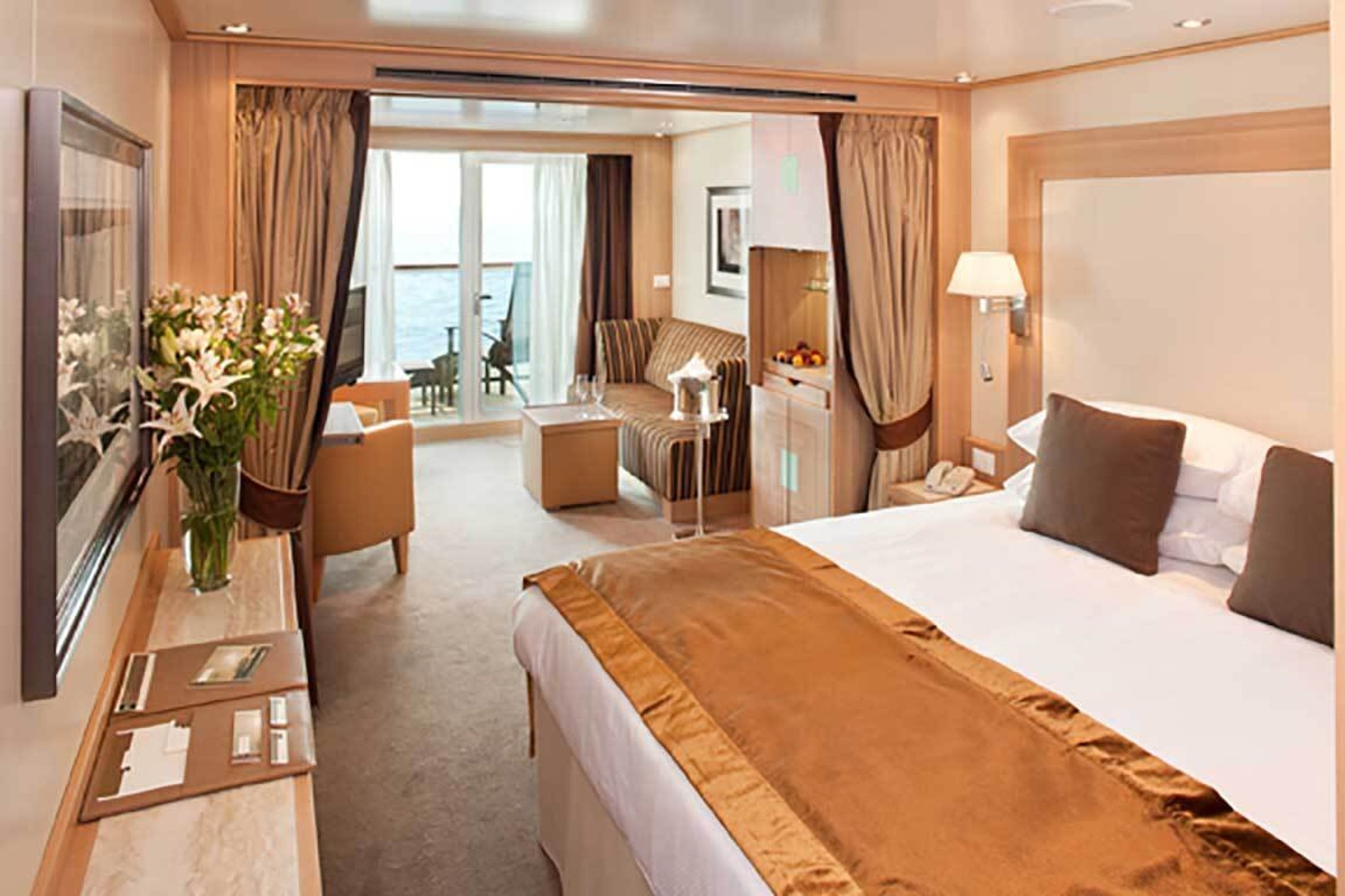 4. Incredible local experiences
But leave you will, as a sweep of exceptional experiences are waiting to catapult you into the very soul of each destination. From complimentary 'Caviar in the Surf' beach barbecues, fun-filled Marina Days with free watersports and trips to local markets accompanied by an expert chef on a 'Shopping with the Chef' experience, you can sample some of the best of each location without having to reach into your wallet once. Along the way guests will get to enjoy Seabourn Conversations; immersive talks of regional and cultural interest by experts to help you reach beneath the surface in each port, all also completely complimentary. Then there are a host of truly special shore excursions, many unique to Seabourn, for an additional fee. With Seabourn being the official cruise line partner of Unesco, guests get to experience unique Unesco content during many tours. These adventures of a lifetime may take guests behind the scenes at fascinating historic sites or take them further into the winding Amazon or gleaming glacier parks by kayak or Zodiac on 'Ventures by Seabourn' tours. You might enjoy a full day snorkelling amidst the HD technicolour of the Great Barrier Reef, or scaling the green-carpeted sides of a dormant volcano in the tropics.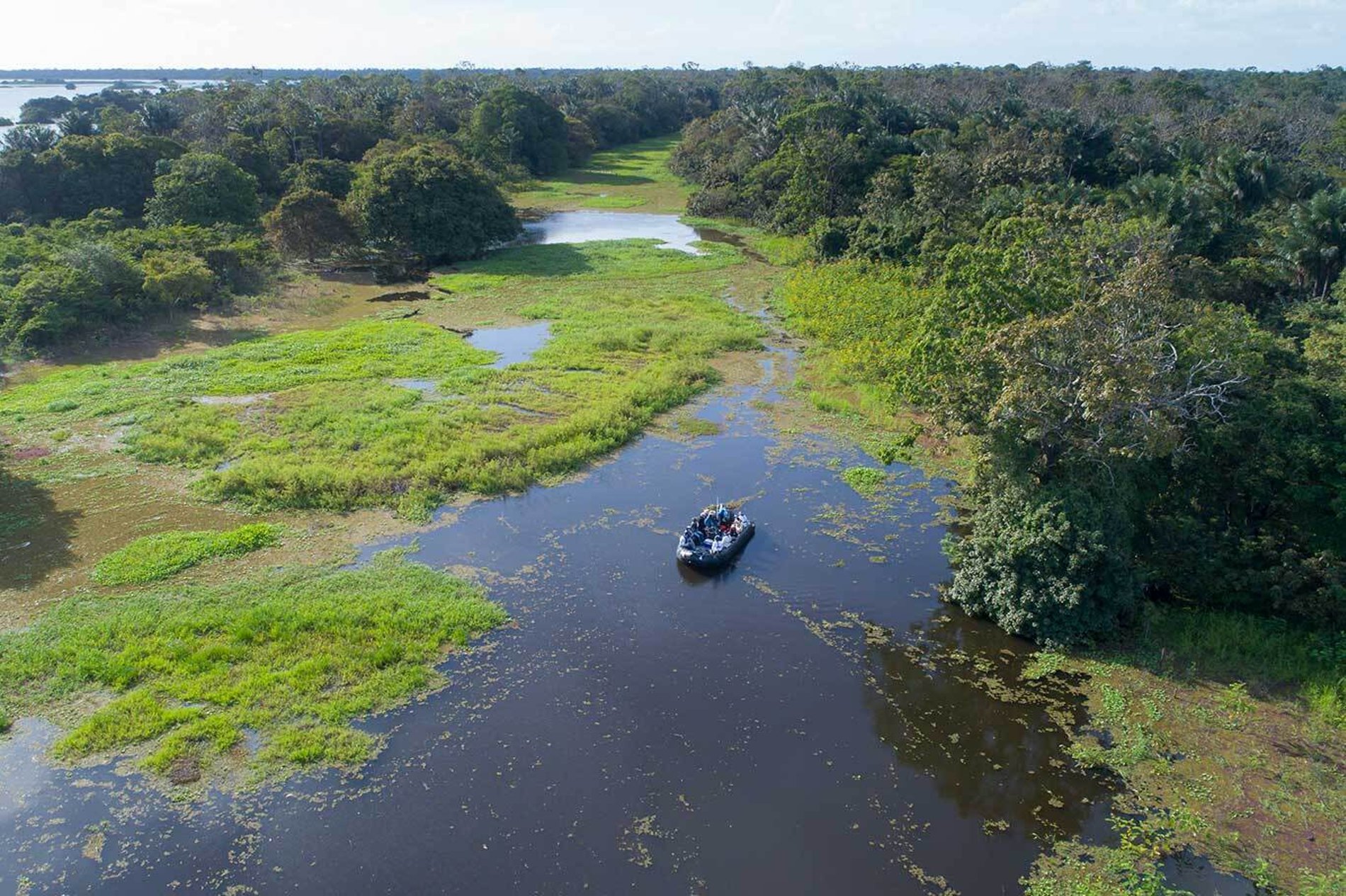 CHOOSE YOUR GRAND VOYAGE
65 days Vancouver to Sydney aboard Seabourn Odyssey
Departs 30 September 2022
The intimate, ultra-luxury Seabourn Odyssey will follow a path of islands across the immense blue arc of the Pacific – sailing from one enticing land to another – discovering, learning, and sharing the excitement in a relaxed but stimulating atmosphere. Visits 38 destinations including 30 different islands, with sectors available ranging from 26 to 64 days. Highlights include Honolulu, Hawaii; Conflict Islands, Papua New Guinea; Papeete, Tahiti; Suva, Fiji; Bora Bora; Cairns, Townsville, Airlie Beach, Brisbane and Sydney, Australia.

140 days Miami to Barcelona aboard Seabourn Sojourn
Departs: 6 January – 25 May 2023
Seabourn Sojourn's 2023 World Cruise traces a tantalising path across the globe, weaving a tapestry of colourful memories to last a lifetime. Visits 61 cities in 32 countries, with 10 overnight stays. Sectors available ranging from 21 to 81 days. Highlights include full transit of the Panama Canal, Easter Island, French Polynesia, Cook Islands, Tonga, Fiji, Vanuatu, Solomon Islands & Papua New Guinea, plus Melbourne, Australia and Bali, Indonesia. In Africa, you'll call at the Seychelles, Kenya, Tanzania, South Africa, Namibia & Senegal – and in Europe, enjoy stops at Cape Verde, Canary Islands and Morocco.

79 days round trip Miami: Seabourn Quest
Departs 6 January 2023
From Panama to Antarctica, this epic voyage around South America encompasses Incan temples, great world cities, colonial splendours and breathtaking natural wonders. Visits 37 ports in 15 countries, with 5 overnight stays. Sectors available ranging from 21 to 58 days. Highlights include
Panama, Ecuador, Peru and Chile, plus five days of Antarctica Experience, two days of South Georgia Experience and seven days of Amazon exploring, with two calls to the Falkland Islands, Port Stanley & New Island. Argentina, Brazil, French Guiana, Barbados, Martinique, Antigua, St. Kitts & Nevis & Puerto Rico are also all on the hotlist.