Why Your Next Voyage Should be a River Cruise
In recent years, river cruising has grown in popularity and despite the challenges caused by the pandemic, the sector is pushing ahead with new innovations
Ocean cruise itineraries still hog much of the limelight in the cruise sector, but innovation has been at the heart of the river cruise market over the last decade.
With 25 years' experience, ROL Cruise is the number one independent cruise specialist in the UK and is therefore perfectly placed to help you create your perfect river cruise adventure.
A variety of lines have developed unique itineraries, expanding the destinations on offer and taking you into the heart of global cities and small, quaint villages, all backed by up by new and exciting shore excursions.
If you prefer a more intimate and personal style of cruising, the river is for you, as ships have been designed to offer a cosier and more relaxed cruising experience for guests. If it suits, you can get to know the crew and your fellow guests by name, even striking up lifelong friendships. And this is particularly welcome if you are a solo traveller.
While river ships cannot match their ocean counterparts for sheer size or onboard activities, your experience is no less exciting or memorable. And here's why.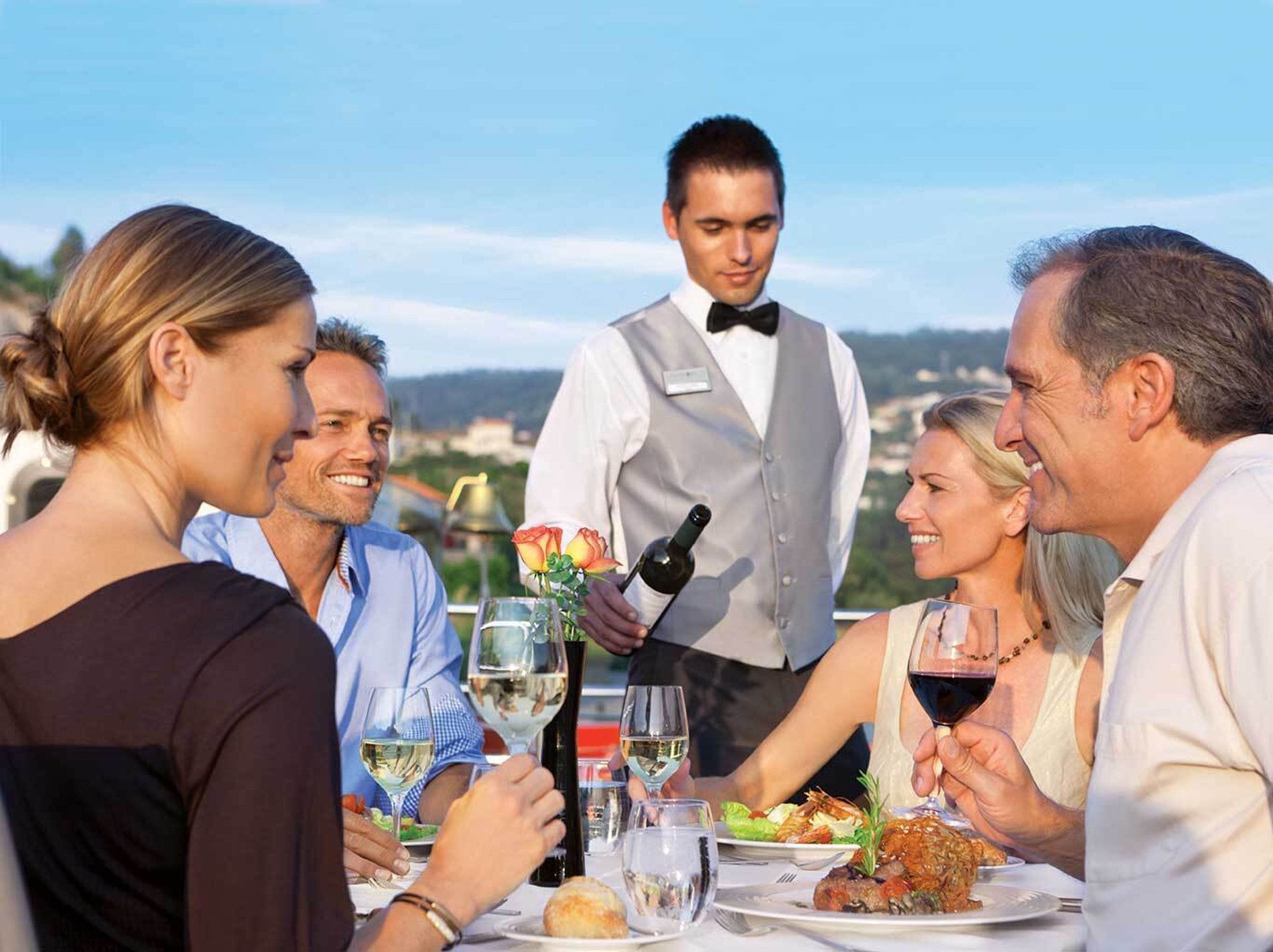 Opening up the world
On a river cruise, no two days are the same. One day it could be a guided bike tour through historic old towns followed by a cosy dinner with locals, while on another you could be sipping wine at verdant vineyards with master craftspeople who have spent decades perfecting their art.
Take boutique river cruise line Uniworld's 'Castles along the Rhine' itinerary, departing 27 March 2022, which promised a storybook adventure on this iconic European river. Your cruise starts in medieval Basel, the third-largest city in Switzerland, where the historic old town, Marktplatz, is the hub of activity, before moving on to Breisach, the gateway to the Alsatian wine road, and Speyer, one of Germany's oldest cities, which is dominated by the cathedral founded in 1030.
Elsewhere in Europe, you could try the Douro, a river that has started to make inroads as a new favourite for experienced river cruisers who have already enjoyed cruising on the popular Rhine or the Danube. Staying on the Douro, Porto is quickly becoming one of the go-to river cruise destinations. Port wine tasting is undoubtedly a core part of this, but so too is the charming atmosphere of the narrow streets and colourful houses dotted around the beautiful and historic city.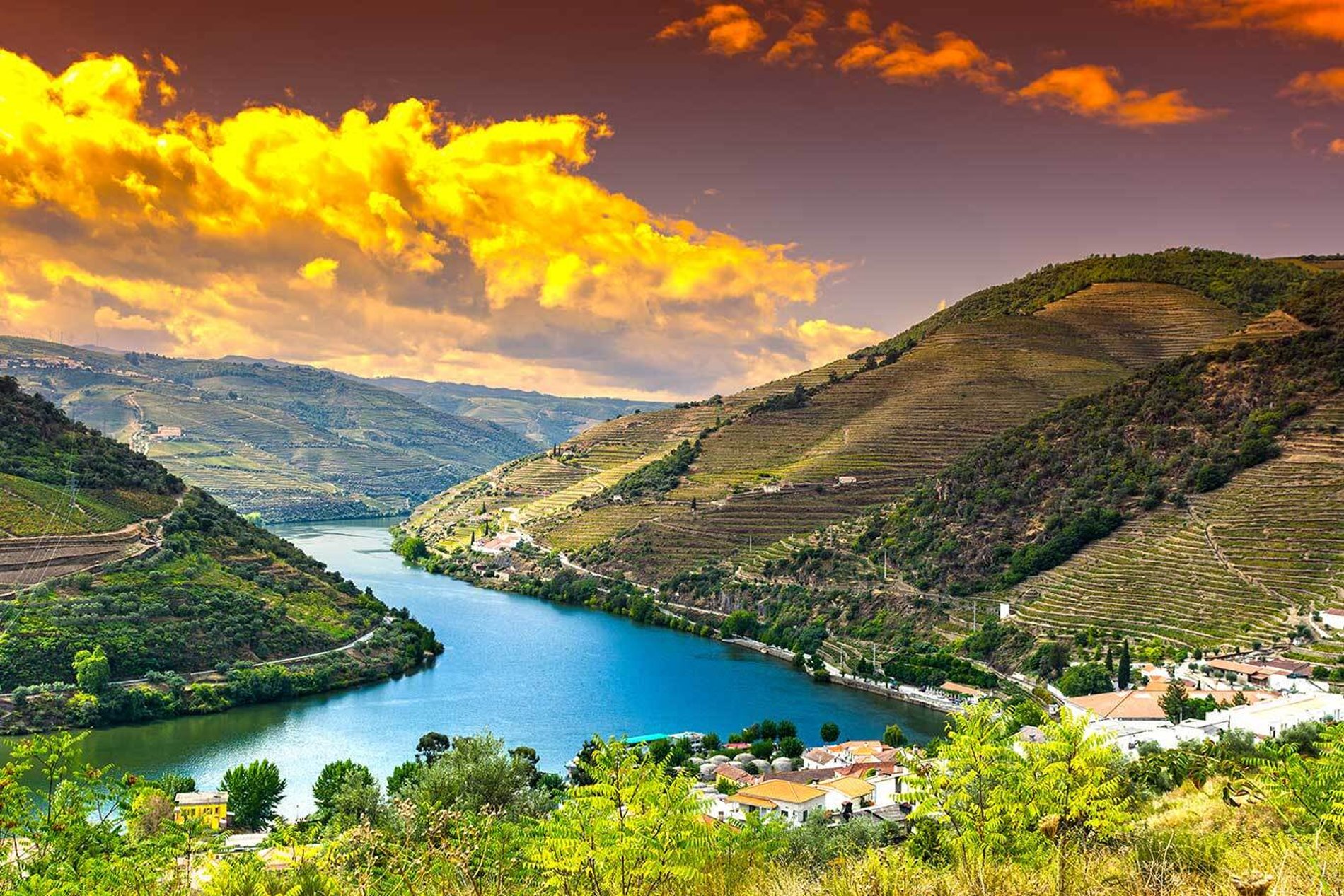 It's not all about these three, however. New itineraries are emerging all the time as lines diversify their products to give you even more choice. From the Mississippi to the Volga, the Mekong to the Nile, the Yangtze to the Amazon, it is now possible to see the world from a river ship.
The Mekong, for example, is your gateway to Ho Chi Minh City, Siem Reap, Phnom Penh, and so much more, which you can enjoy on Emerald Waterways' 'Majestic Mekong Discoverer, Ho Chi Minh City to Siem' cruise.
A river voyage in Russia, meanwhile, opens up this enigmatic country in ways not possible if travelling independently or on a land-based holiday. The cities of Moscow and St Petersburg are just the tip of the iceberg, as a river cruise takes you into rural heartland, where the cosmopolitan vibes of city life have yet to reach.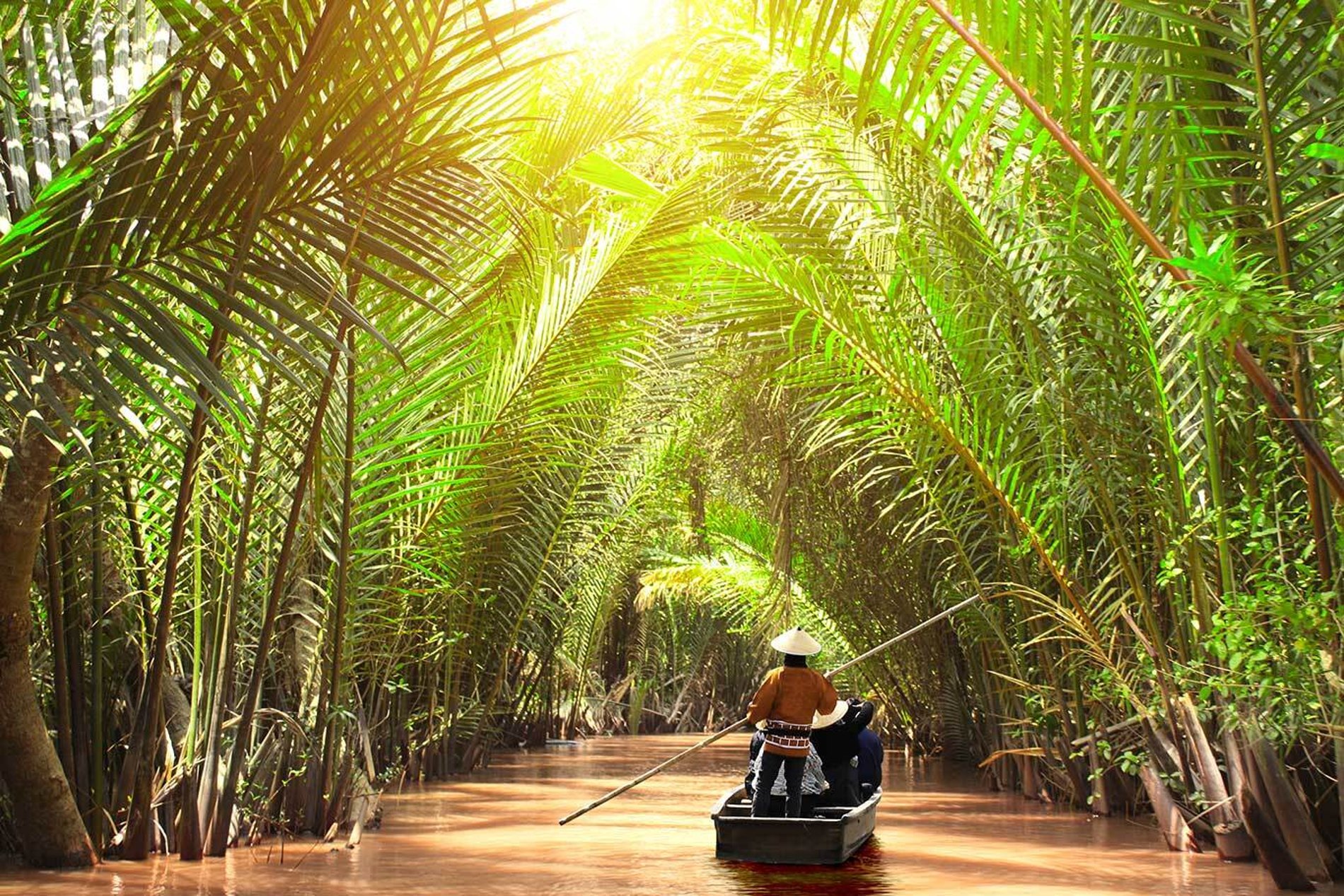 Immersion as standard
These destinations are further brought to life through immersive shore excursions. Staying in Russia, you can join a handful of other guests to take tea with a local family in their home and listen to their stories of living through the Cold War and the subsequent fall of Communism and the Soviet Union.
In Ho Chi Minh City, there is a guided tour through the Cu Chi tunnels – used extensively during the Vietnam War – or if you prefer to put your feet up with a world-renowned beer in Nuremberg, then that's not a problem.
It's not all about what happens off the ship, though, as while you are sailing you are guaranteed spectacular views, from both your stateroom and on the top deck – many lines have created large open spaces and lounges as prime viewing spots – even better with a destination-inspired dish or cocktail.
If wine is your preferred choice of tipple, then why not let one of Scenic's luxury river ships transport you to some of France's most beautiful vineyards? On the cruise line's 'Beautiful Bordeaux' itinerary, you will travel the legendary Médoc scenic wine route and learn why this region is viewed as the world's leading red wine producer. Sample the region's finest at a local estate, or enjoy a cycle ride to a grand château and sample delicious wine on the estate. The cruise also includes a visit to the Sauternes region for a memorable wine tasting at the prestigious Château de Rayne Vigneau.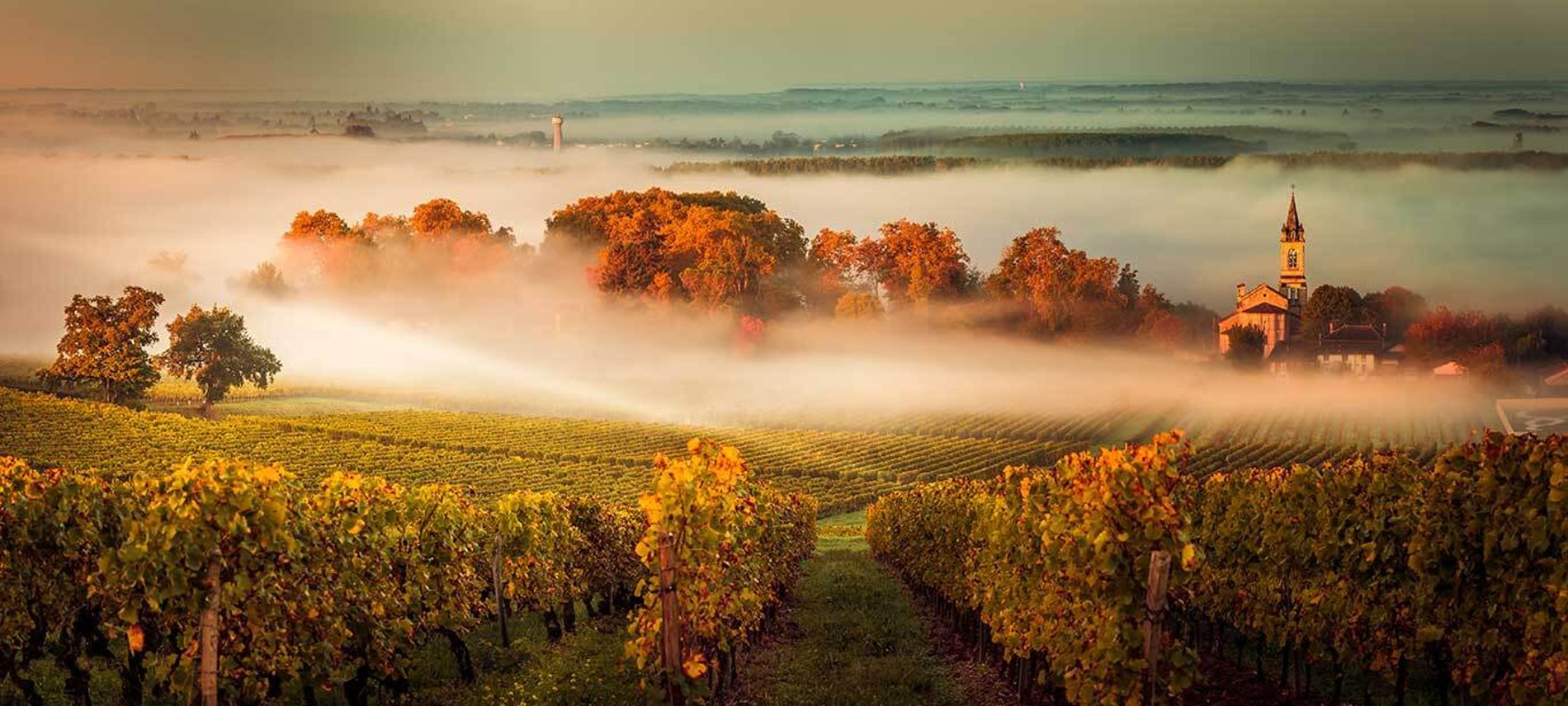 River itineraries also offer incredible value for money. Not only are you waking up in a new city almost every day, but on many itineraries, the shore excursions are included, ensuring you do not miss out. You could also celebrate another successful day of exploration back on board with a free unlimited drinks package, or prepare for the following day's exclusive culinary experience.
If you're an experienced ocean cruiser or indeed someone who is new to cruise and is searching for their next getaway, a river cruise is the perfect choice. Read more about all River Cruises with ROL Cruise here.
Benefits of booking with ROL Cruise
Trusted knowledge and expertise
ROL Cruise strives to offer five-star service and with a customer satisfaction at 98 per cent, the company's dedication shines through. Plus, ROL takes delight in providing you with unbiased and up-to-date advice.
Here when you need them.
ROL will look after your holiday as if it were their very own. The company's cruise experts are on hand seven days a week from 8:30am until 8:00pm to help you in any which way they can.
UK's No.1 Independent Cruise Specialist
From finding you the best deal possible and personalising your holiday to your needs to offering exceptional added value with an incredible aftercare service, ROL Cruise is there to guide and assist you every step of the way.
Plus, you can book with confidence knowing your cruise holiday is 100 per cent financially protected with its ABTA & ATOL protection.
Why book with ROL Cruise?
✓ Earn exclusive Cruise Miles on every cruise booking, saving you £££s on future cruises
✓ ABTA & ATOL Protected – 100% financially protected
✓ Celebrating 25 years of excellence
✓ UK's No.1 Independent Cruise Specialist
✓ Flexible cancellations policies
✓ Open 7 days a week, 8.30am – 8pm
✓ 4.7/5 Feefo rating
Visit rolcruise.co.uk for more information.