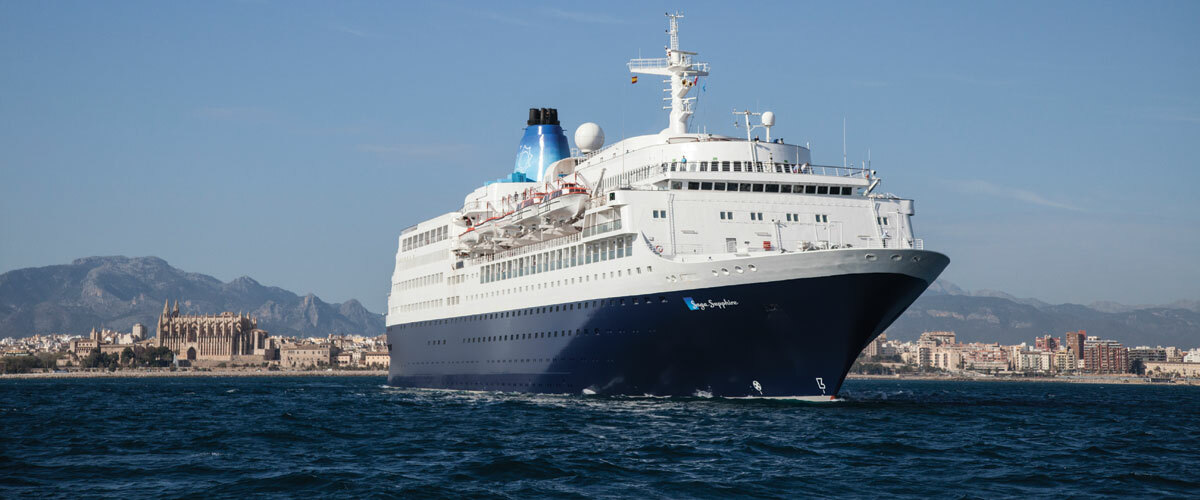 A murder on a crime-themed cruise aboard Saga Sapphire
This morning a cabin steward attempted to deliver a room service order to suite 8010. He knocked several times but there was no answer so he opened the door using his master key. Inside he found the body of Roscoe Barth, gagged and tied to the bed. His torso was covered in burns and he
This morning a cabin steward attempted to deliver a room service order to suite 8010.
He knocked several times but there was no answer so he opened the door using his master key. Inside he found the body of Roscoe Barth, gagged and tied to the bed. His torso was covered in burns and he had clearly been dead for several hours.
The Clues
During an investigation of the suite, several items of importance were found. Clues that could potentially unlock the mystery and catch the killer. First of all we have a gentleman's wrist watch that stopped working at 10:45pm – does this indicate time of death? A piece of broken plastic was attached to a lock on a suitcase, a Geiger counter was found in the wardrobe, and most important of all, a note was found in Roscoe's pocket, which read "the nuclear material is in your cabin. I need the money by noon today or I will be forced to offer it to the next highest bidder. G.W.".
A post-mortem revealed the cause of death was third-degree burns to the body, which gave off worryingly high levels of radioactivity. A toxicology report showed alcohol was present in the blood.
The Suspects
All those on board – passengers and crew – were questioned, and six individuals were highlighted as potential suspects. At first glance it seems as if each has an airtight alibi, but someone is lying.
Mara Cherry
Larita Brandenburg
Bertram Blount
Gertrude Weiss
Mohamed Guess
Major Wren
About
The 'Catch the Killer' murder mystery events on board Saga Sapphire were created and hosted by retired C.I.D. and Special Branch Officer Graham Hoyle.
Continuing the crime themed aspect on board Saga Sapphire were several special guests, including Stephen Tompkinson, best known for his role as Alan Banks in the ITV crime series DCI Banks; Neil Stuke, the twice BAFTA -nominated actor who plays Billy Lamb in legal drama Silk; Phil Davis, who plays DS Miles in the BBC drama Whitechapel; and Dr. Peter Dean, Her Majesty's Coroner for Essex and Forensic Medical Examiner for London's Metropolitan Police – among other highly distinguished titles.
You can read each alibi and discover who the murderer was in Danielle Fear's article in the October/November 2015 edition of World of Cruising magazine. Subscribe today to receive future editions direct to your door.