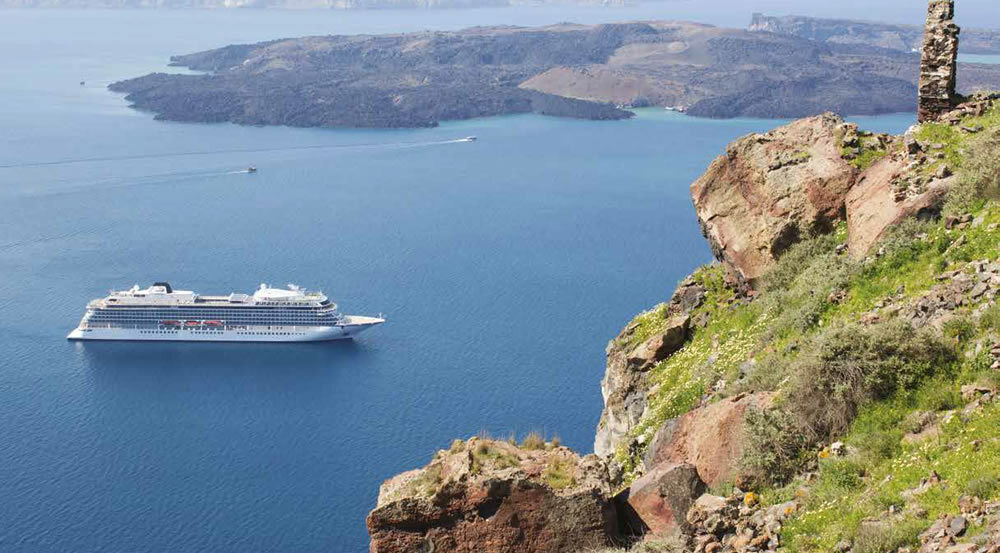 A star is born: Viking Star review
She might be small – by today's standards – but Viking Star is almost perfectly formed. John Honeywell takes a look at the first ocean ship from the company that revolutionised river cruising. It's two generations or more since Hollywood paired a one-eyed Kirk Douglas and a bearded Tony Curtis as Viking half-brothers competing for
She might be small – by today's standards – but Viking Star is almost perfectly formed. John Honeywell takes a look at the first ocean ship from the company that revolutionised river cruising.
It's two generations or more since Hollywood paired a one-eyed Kirk Douglas and a bearded Tony Curtis as Viking half-brothers competing for an English throne.
I was still in short pants when I watched the film – The Vikings – in my local fleapit and I don't think I have ever seen it in the 57 years since. Even so, I could still hum the three-note signature phrase from the theme music today, such was the impact it had on me.
Those three notes were playing in my head when I spent a few days aboard brand new cruise ship Viking Star last month. Star is the latest creation from the company that has revolutionised river cruising in Europe with its fleet of 60 Longships, built at the rate of up to 16 a year.
It's the line's first ocean cruise ship, fulfilling a dream for Tor Hagen. He was once involved with Royal Viking Sky, who in the 1970s operated the ships that have since become Fred Olsen's Black Watch and Boudicca.
A small ship by today's standards, carrying fewer than 1,000 passengers, Viking Star is the first of as many as 10 identical vessels that Hagen plans to build.
Her design is, quite simply, breathtaking. Light and airy, she has acres of floor-to-ceiling glass windows opening to broad decks providing real al fresco dining.
The Scandinavian heritage bequeaths a décor filled with light, blonde woods, woven and knitted fabrics with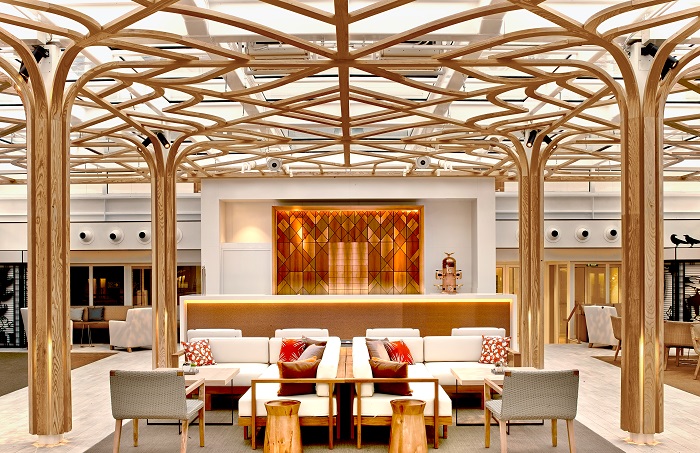 palpable texture, real furs, little touches of greenery in the form of (sadly artificial) grass and moss-covered boulders, and in a reminder of Viking triumphs from years gone by, a replica Bayeux Tapestry sliced and diced to adorn the stairwells.
The main restaurant may be a compromise between style and utility, but elsewhere on the ship there are some public rooms that truly set Viking Star apart – and streets ahead of any rivals. The Winter Garden, extending forward from the main pool (which has a sliding glass roof) is filled with soaring wooden shapes that look like trees; sunlight filters through a tracery of geometrical branches.
The Living Room, which is what Hagen calls the ship's atrium, is three decks high with galleries on each side. The imposing staircase leads up to a giant LED screen cycling through a specially-commissioned selection of larger-than-life postcard scenes of Norway.
Most impressive of all is the panoramic Explorers Lounge. Think P&O's Crow's Nest or Queen Mary 2's Commodore Club, and then think again. This room has windows two decks high, looking across the ship's bow. It has an upper level that appears to float in mid-air and is reached by two flights of glass stairs. Its back wall is adorned with the most fascinating collection of artefacts and books.
There's a section devoted to displays relating to adventurer Thor Heyerdahl, and a scale model of Stella Polaris, the 1920's-built ship whose design inspired Hagen's Royal Viking Sky vessels in the 70s.
There's so much more to admire. Hagen's attention to detail and insistence on perfection are traits inherited by daughter Karine, who has inspired many features around the vessel. The clean-cut roomy cabins, the delicatessen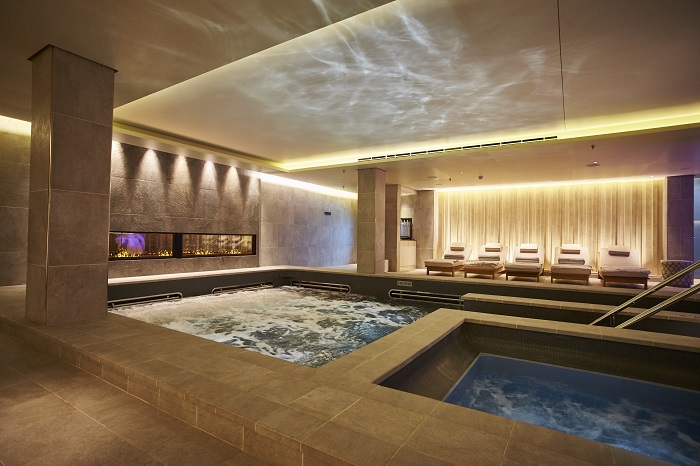 named after Mamsen (Hagen's mother, Karine's grandmother), the pocket-sized museum of Viking history, the cool spa with its saunas and snow room, lit incongruously with a clever imitation of a living fire.
The ship's theatre is larger and more impressive than you might expect, and adorned with quirky cushions portraying Scandinavian movie stars. Two wings at either side of the theatre can be closed off and converted into mini-cinemas.
One feature that no other ship has is the infinity pool, cantilevered over the stern. One feature Viking Star does not have is a casino. "Waste of space" according to Hagen. It took me a while to work out why – despite all the Nordic cool and Scandinavian style – the ship felt so warm and welcoming. And then it hit me.
Throughout all these impressive public spaces, the furniture is arranged in cosy room-sized groups. Far from being one living room, the atrium is a collection of individual rooms where passengers can gather in family-sized groups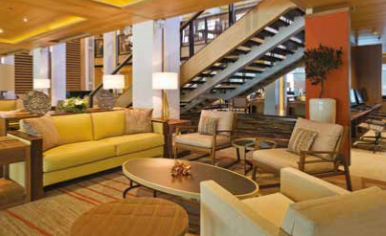 without feeling overwhelmed.
Most importantly, the actual chairs, sofas, and tables are not the mass-produced corporate units that fill hotels and cruise ships around the world. They could have come from any stylish modern home. It all sounds almost too good to be true and for most of us it is an unattainable dream – for now at least. Viking Star's cruises are pretty much sold out for the rest of this year and most of next.
The arrival of sisters Sea and Sky in 2016 and 2017 can't come soon enough. If Hagen gets his sums right, there could be seven more before the end of the decade. If that happens, Viking Star will still be making as big an impression in 50 years' time as Douglas and Curtis did in my childhood.