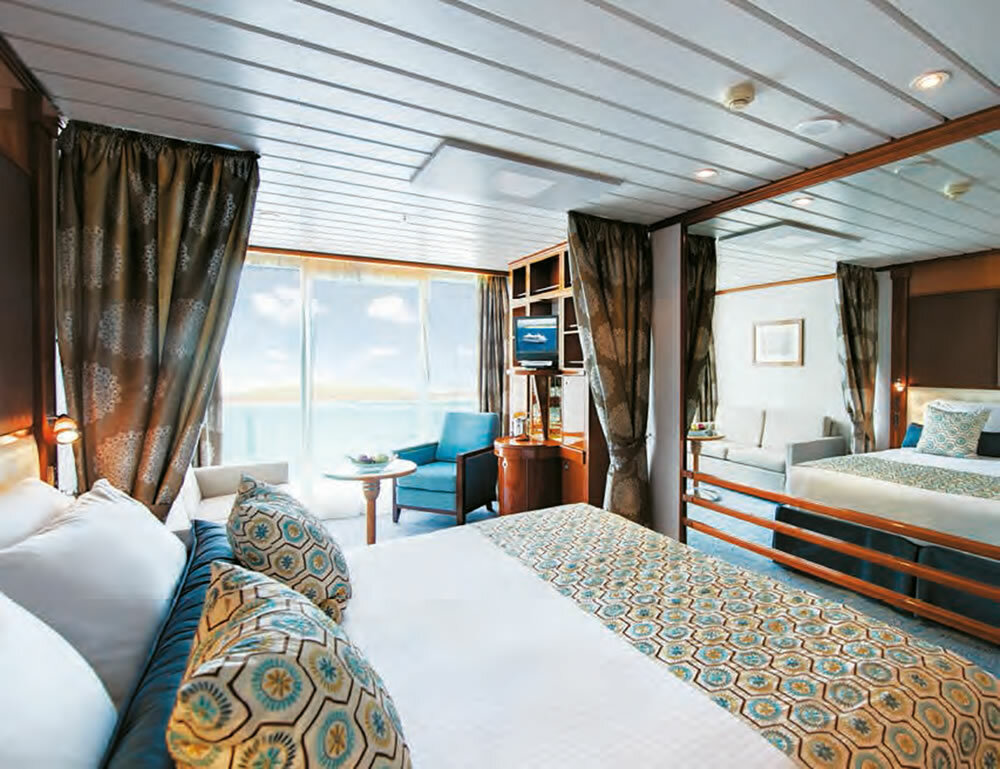 Accessible cruising
Until recently cruising was for the well-off who were used to the good life and ships were built to accommodate those who were fully fit without any disabilities. However, increasing awareness for those who are less able means that things have changed. Disabilities come in many forms, including hearing and sight impairment, as well as
Until recently cruising was for the well-off who were used to the good life and ships were built to accommodate those who were fully fit without any disabilities. However, increasing awareness for those who are less able means that things have changed.
Disabilities come in many forms, including hearing and sight impairment, as well as mobility. Ships are now built with the needs of those less able being considered, and cabins with easy access being part of the build requirements.
The important thing to remember is that if assistance is going to be needed, tell the cruise line or your travel agent when you book so that everything can be arranged in advance ensuring a smooth transition and a happy holiday. Always ensure in advance that your insurance will cover you.
If you have accessibility requirements, when selecting a cruise check the itinerary carefully and try to avoid ports where the ship does not berth, but instead uses a tender to transport passengers from ship to shore. Although staff are always on hand, this method of transportation for those in a wheel chair or visually challenged may be an unnerving experience.
From the moment you step on board a ship the staff are there to assist. The main concern of most people with accessibility requirements are the cabins or staterooms. The reality is many ships have purpose built cabins of all grades that are bigger than normal and a number have been designed to accommodate persons with disabilities.
Cabin door numbers in are often marked in Braille, as are the lift buttons. Cabin doors are specially designed so that a wheel chair, or in some cases a small mobility scooter, will pass through with ease. They are key and electronically operated, so when activated they open without the need for assistance and close in the same way.
You can read more about accessible cruising in the February / March 2015 issue which is available now. If you aren't a subscriber then click here to sign up here. You can also find back issues available here.