Search for your ideal Cruise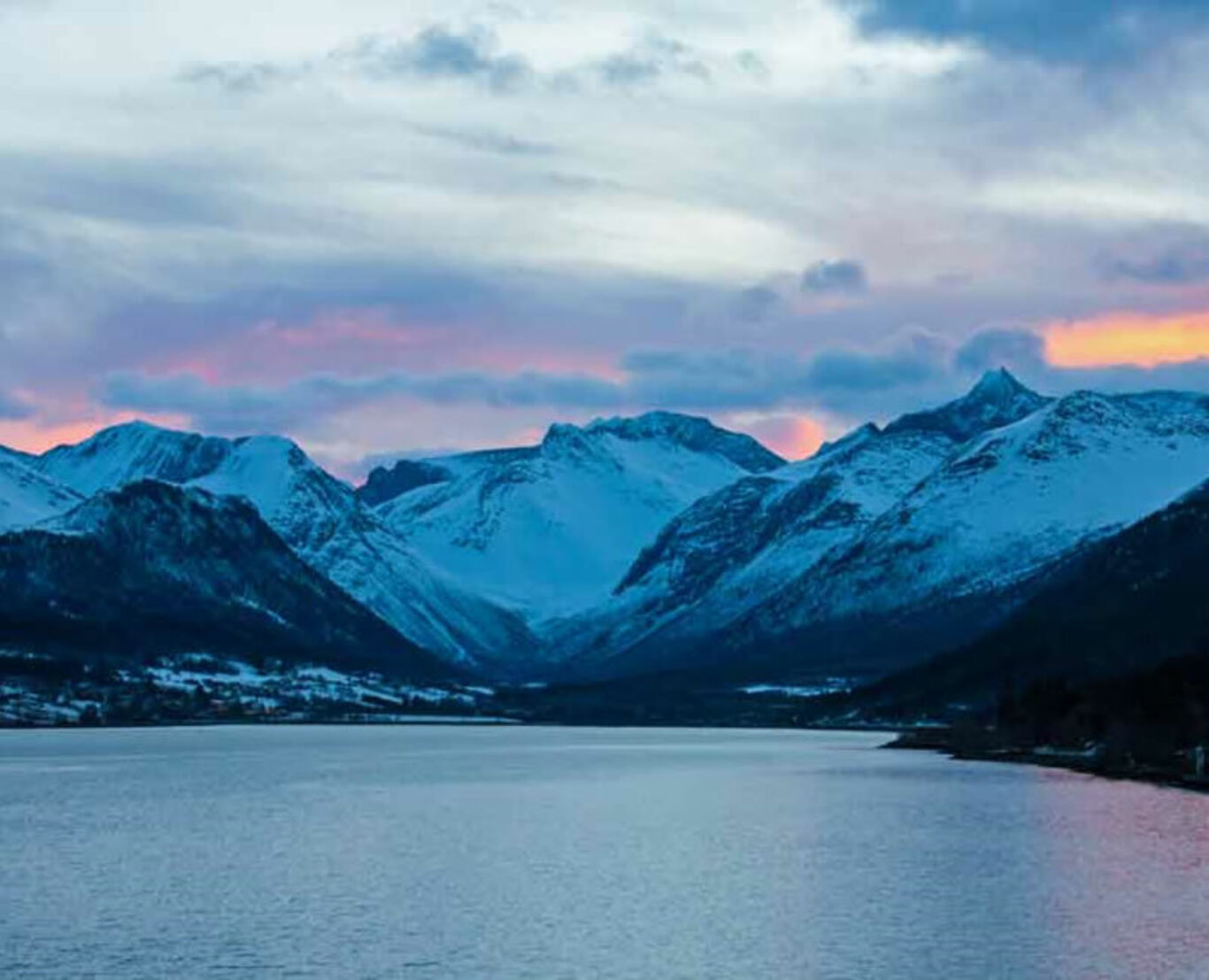 Why Bergen's ancient Bryggen is just like Trigger's Broom
There's a big difference between cruising to Norway during winter rather than in the busy summer months. And it's not just that temperatures are considerably cooler. It's a lot less crowded. I'm here this week on Saga Pearl II, hoping to catch a glimpse of the elusive Northern Lights. We'll be travelling as far north
There's a big difference between cruising to Norway during winter rather than in the busy summer months. And it's not just that temperatures are considerably cooler. It's a lot less crowded.
I'm here this week on Saga Pearl II, hoping to catch a glimpse of the elusive Northern Lights. We'll be travelling as far north as Alta; I'm booked to spend a night in the Sorrisniva Igloo Hotel there, and daytime temperatures are forecast to be around minus 9ºC.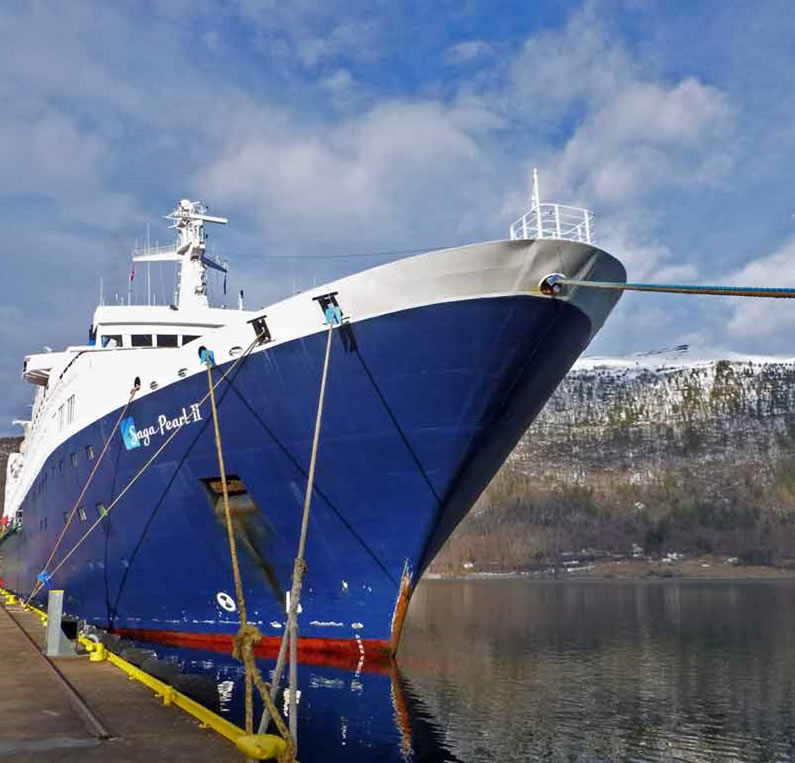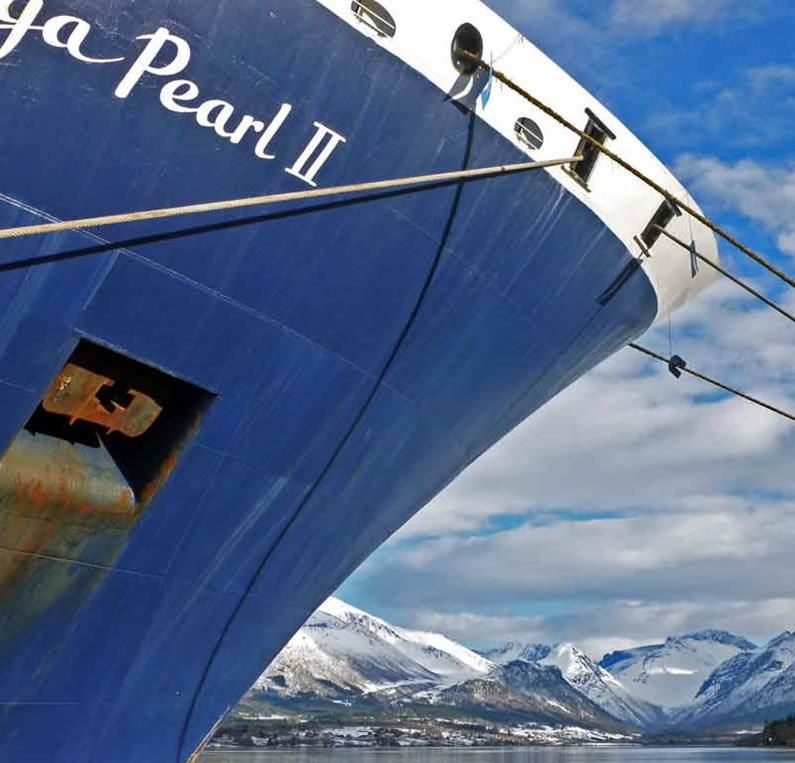 First port of call was Bergen, where it was above freezing, and it was only marginally wetter than on a summer day – the city can expect rain on as many as 202 days a year. There were no other ships in port, so the Saganauts could wander at will.
The fish (and souvenir) market that occupies the area at the end of the harbour in summer was an open space of cobblestones and tarmac, and even the Bryggen, a UNESCO-listed complex of wooden warehouses that dates back to the Middle Ages was pretty much deserted.
Only a handful of shops were open and most of the boutiques and galleries in its labyrinth of lanes and alleys remained padlocked for the winter.
One large building on the waterfront was shrouded in scaffolding and plastic sheeting, and bilingual notices described the renovation work taking place. Rotten foundations are being replaced, new wooden cladding fitted, and the whole building will be jacked up to compensate for sinkage over the centuries and to allow for a rise in sea level.
Which led me to wonder how genuine the Bryggen really is – and whether it can truly live up to the brochures' claims that it remains "unchanged despite the passing of the centuries."
True, it can trace its history to the traders of the 12th Century, and it flourished during the time of the Hanseatic League which built its first warehouse on the site in 1360. But it was almost entirely destroyed by fire in 1702 and it is now being re-built piece-by-piece, plank-by-plank.
Anyone who, like me, can remember Only Fools And Horses, might be drawn to the conclusion that the Bryggen is Bergen's equivalent of Trigger's Broom – which was the same implement he had used for 20 years, although it had been through 17 new heads and 14 new handles.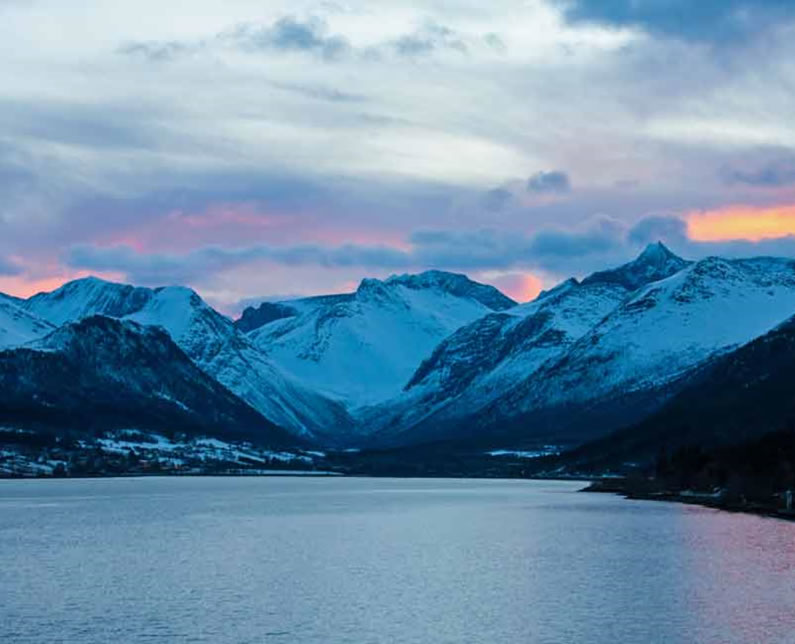 The following day, Saga Pearl II arrived to a colourful sunrise in Andalsnes, and most of the passengers took advantage of a short excursion on the Rauma Railway. Passing the forbidding Troll Wall we climbed 574 metres (1,885 feet) in about 50 minutes before disembarking at the wayside halt of Bjorli.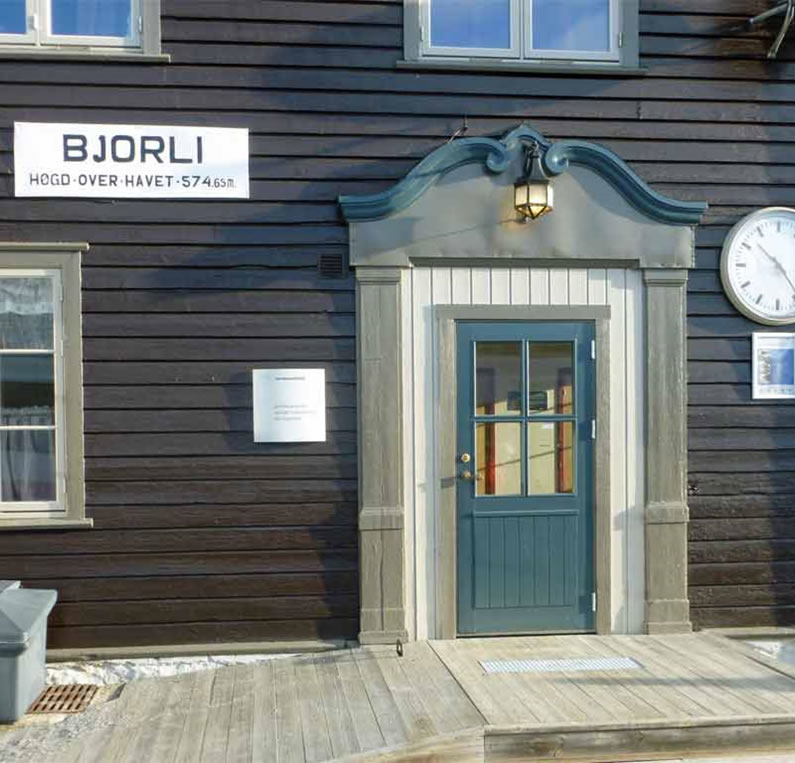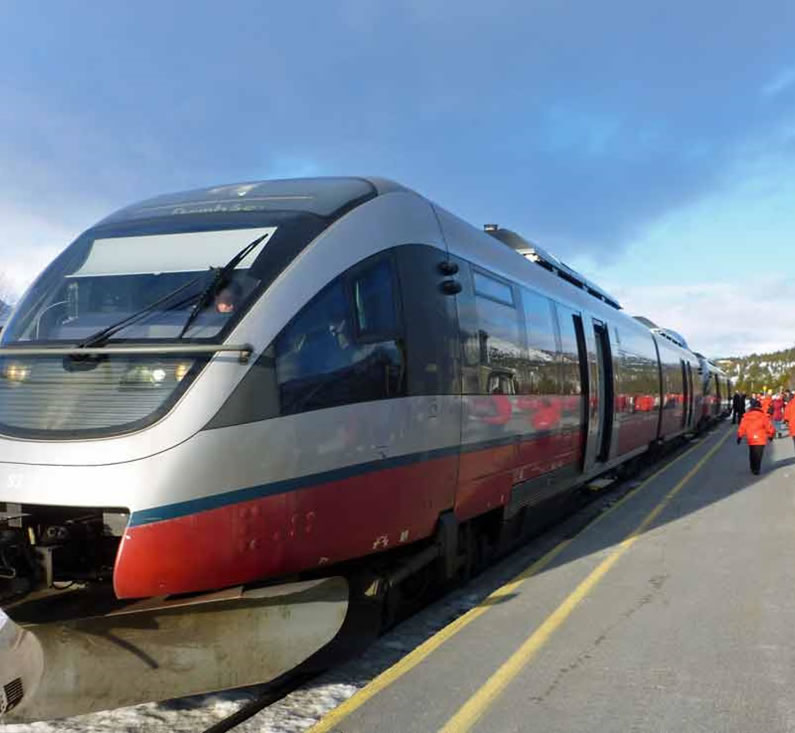 There is less snow this year than usual, according to locals, but the peaks and cliffs looked spectacular under the white dusting. Giant icicles descended from overhanging rocks, and a promised spectacular waterfall was an insignificant frozen trickle.
Coaches took us by road back down the valley, via a brief stop at the Troll Wall viewing point, and we were soon back on board Saga earl II for warming cups of gluhwein and cups of hot chocolate.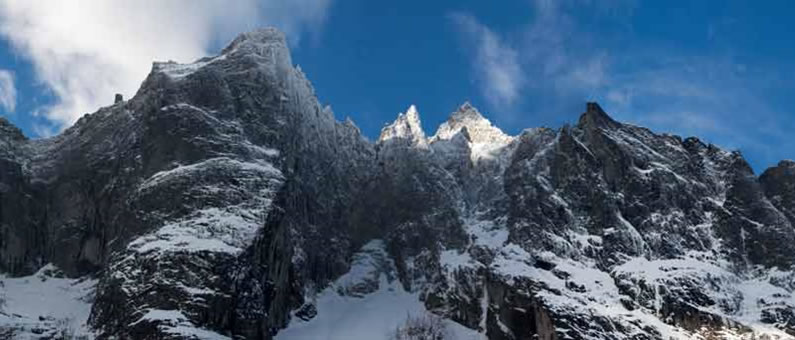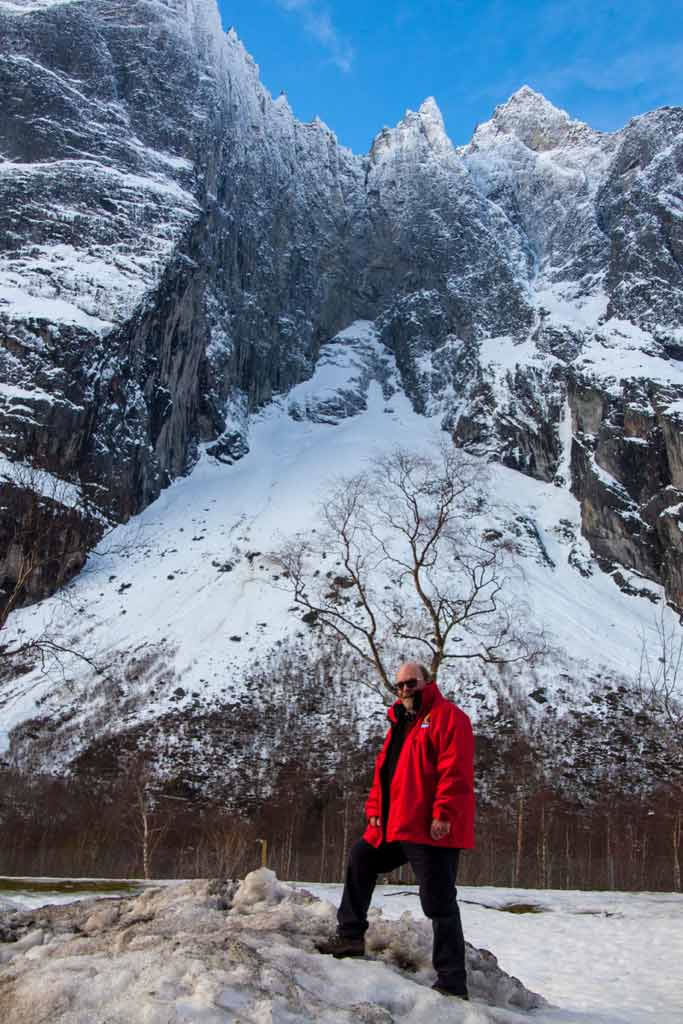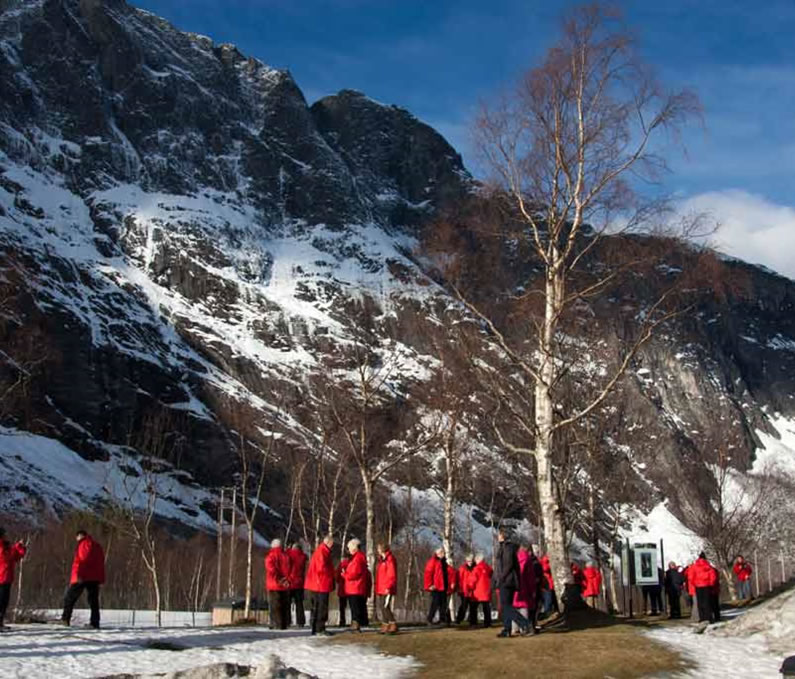 Ahead of us lay two days at sea – forecast by Captain Wesley Dunlop to be "rather bumpy" with winds up to Force 10 and swells in excess of 4.5 metres.
If we survive, I'll be back here soon with news of the Igloo Hotel, and – I hope – reports of a first sighting of the Northern Lights.