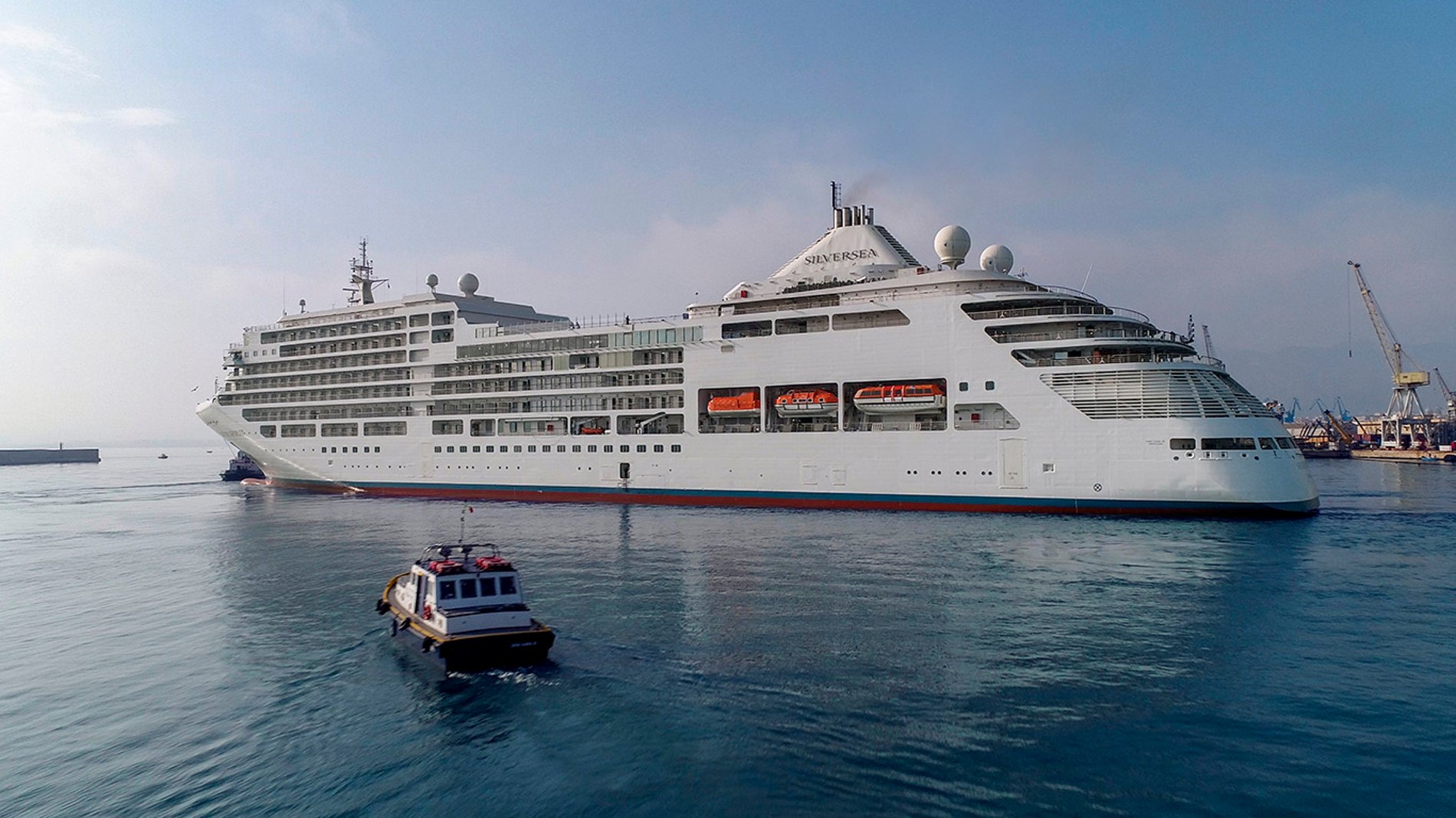 Bigger And Better: Silver Spirit returns to the sea
Silver Spirit has returned to the ocean waves and is virtually unrecognisable from when we last saw her in an Italian shipyard split in two
[vc_row][vc_column][vc_column_text]
Silver Spirit has returned to the ocean waves and is virtually unrecognisable from when we last saw her in an Italian shipyard split in two
It feels like only yesterday I was stood watching the final cut of Silversea's Silver Spirit take place and gaze in wonder as it slowly drifted apart in the warmth of a balmy Sicilian afternoon.
Back then – 10 March to be precise – it seemed impossible for this gorgeous small ship to ever look the same again. But to look at it now, well, you'd think she's never been cut in half in the first place.
On 3 May, Silver Spirit left the Fincantieri Shipyard in Palermo 49 feet longer, following the completion of a complex lengthening and refurbishment project.
Having been cut in half, lengthened with the insertion of a pre-built section, and renovated extensively, Silver Spirit has now embarked upon her inaugural voyage, which departed from Civitavecchia (Rome) on 6 May.
Silversea is celebrating Silver Spirit's maiden voyage with a number of onboard enrichments to mark the momentous occasion in the memories of guests. Bound for Barcelona, the inaugural itinerary is the first in a varied series of European voyages. In September, Silver Spirit will cross to North America, where she will remain until November. From then, she will welcome guests in the Caribbean.
"I appreciate the complexity of this feat of engineering," comments Manfredi Lefebvre d'Ovidio, Silversea's Chairman.
"As such, I am extremely proud of the amazing job my team and Fincantieri have done. Our beloved Silver Spirit resumes service in a condition that is even more beautiful than before."
Take a look at our gallery of before-and-after images before and see if you can tell where the new section was inserted.[/vc_column_text][vc_gallery interval="10″ images="20100,20101,20102″ img_size="medium"][/vc_column][/vc_row]