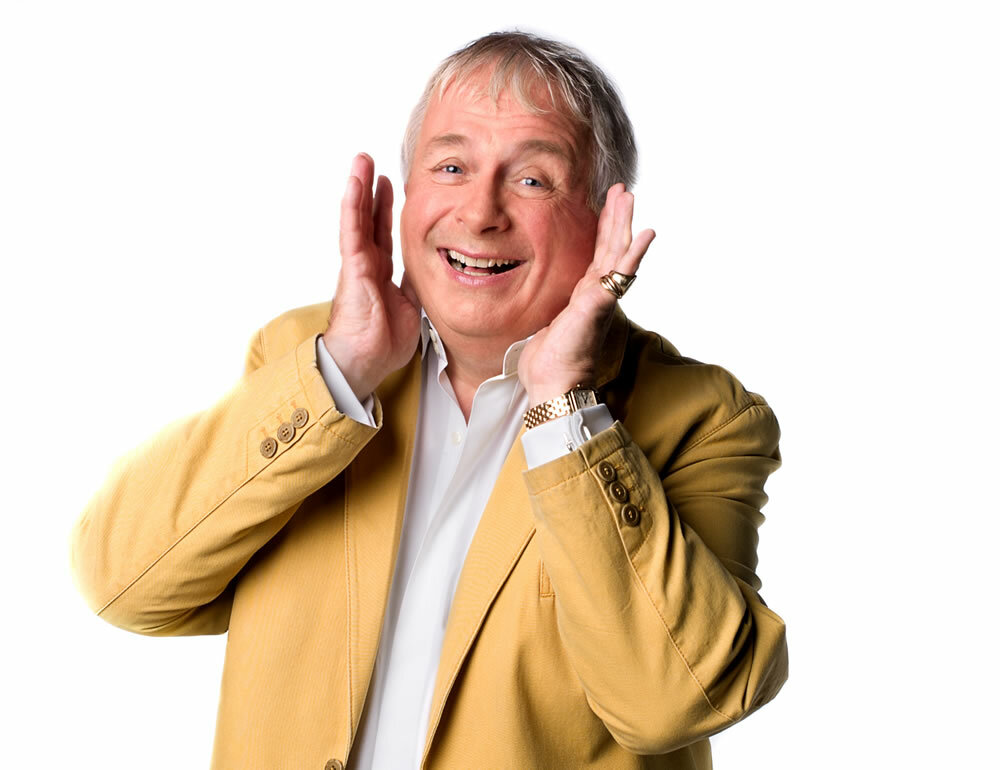 Actor Christopher Biggins to sail on Saga Sapphire in 2016
Saga Cruises has announced that actor Christopher Biggins will sail aboard Saga Sapphire on his first Saga cruise to the Baltic in August 2016. The 66 year-old actor from Oldham, Lancashire, will sail on a 14-night Baltic Capitals cruise which will include two overnight moorings in the capitals of Stockholm and St Petersburg. The visit
Saga Cruises has announced that actor Christopher Biggins will sail aboard Saga Sapphire on his first Saga cruise to the Baltic in August 2016.
The 66 year-old actor from Oldham, Lancashire, will sail on a 14-night Baltic Capitals cruise which will include two overnight moorings in the capitals of Stockholm and St Petersburg. The visit to Stockholm will be his first in 40 years.
Biggins, who won I'm a Celebrity…Get Me Out of Here! in 2007, said "I went to Stockholm in the 1970s to do an old time music hall show with a cast of six. I have such happy memories because we had a great time on stage and socially. I have always wanted to go back. Saga Sapphire will be in port overnight so I will have plenty of time to revisit this beautiful city – and I understand it is particularly lovely to sail in past all of the islands so I will be on deck looking out."
He has visited St Petersburg on two occasions and has witnessed significant changes. He said: "When I first went there the city was called Leningrad and quite a different place. It is one of my favourite cities, a cross between Paris and Venice, with marvellous architecture."
He will be accompanied by his partner Neil Sinclair, an airline steward, and together they will tick off Helsinki and Tallinn from their bucket list.
The actor says he loves meeting people and plans to spend a lot of time in the public areas aboard the ship chatting to guests. During the cruise he will also host a lively talk where he will present clips from his career.
Biggins is a fan of cruise ship holidays. "There is so much to like about cruising," he said. "You are given a nice cabin and then you only have to unpack once and arrive in different places every day. I will need to do a lot of extra walking to work off the fantastic meals. Dining is always something I look forward to on cruise ships."
Saga Sapphire's 14-night Baltic Capitals 2016 cruise departs from Dover on 4 August 2016 and includes a transit through the Kiel Canal and a maiden call to the Norwegian town of Arendal which is built across seven small islands. Prices start from £3,049 per person based on two sharing an Inside cabin. This price includes a UK travel package to and from Dover, all meals and entertainment, a choice of table wines at lunch and dinner, afternoon tea, 24-hour room service, a welcome cocktail party, unlimited tea and coffee in selected venues, free Wi-Fi Internet, all on-board gratuities, porterage, free shuttle buses to the nearest town centre (whenever possible and when the ship is berthed more than 500 yards away), optional travel insurance and additional cancellation rights.
This announcement is the latest in a string of celebrities sailing with Saga Ocean Cruises. In March Sir Ranulph Fiennes went in search of the Northern Lights aboard Saga Pearl II, and in May Philip Davis, Neil Stuke and Stephen Tompkinson all sailed on a crime-themed sailing to the Baltic while celebrity chef Phil Vickery sailed the Adriatic Sea. Yesterday X-Factor's Sam Bailey boarded Saga Sapphire on a St Petersburg and the Baltic itinerary. In October celebrity chef Jean-Christophe Novelli will sail to France and Spain and next July TV presenter Michaela Strachan will sail with Saga to Iceland.
(Photo credit to Saga Travel/Christopher Biggins)