Search for your ideal Cruise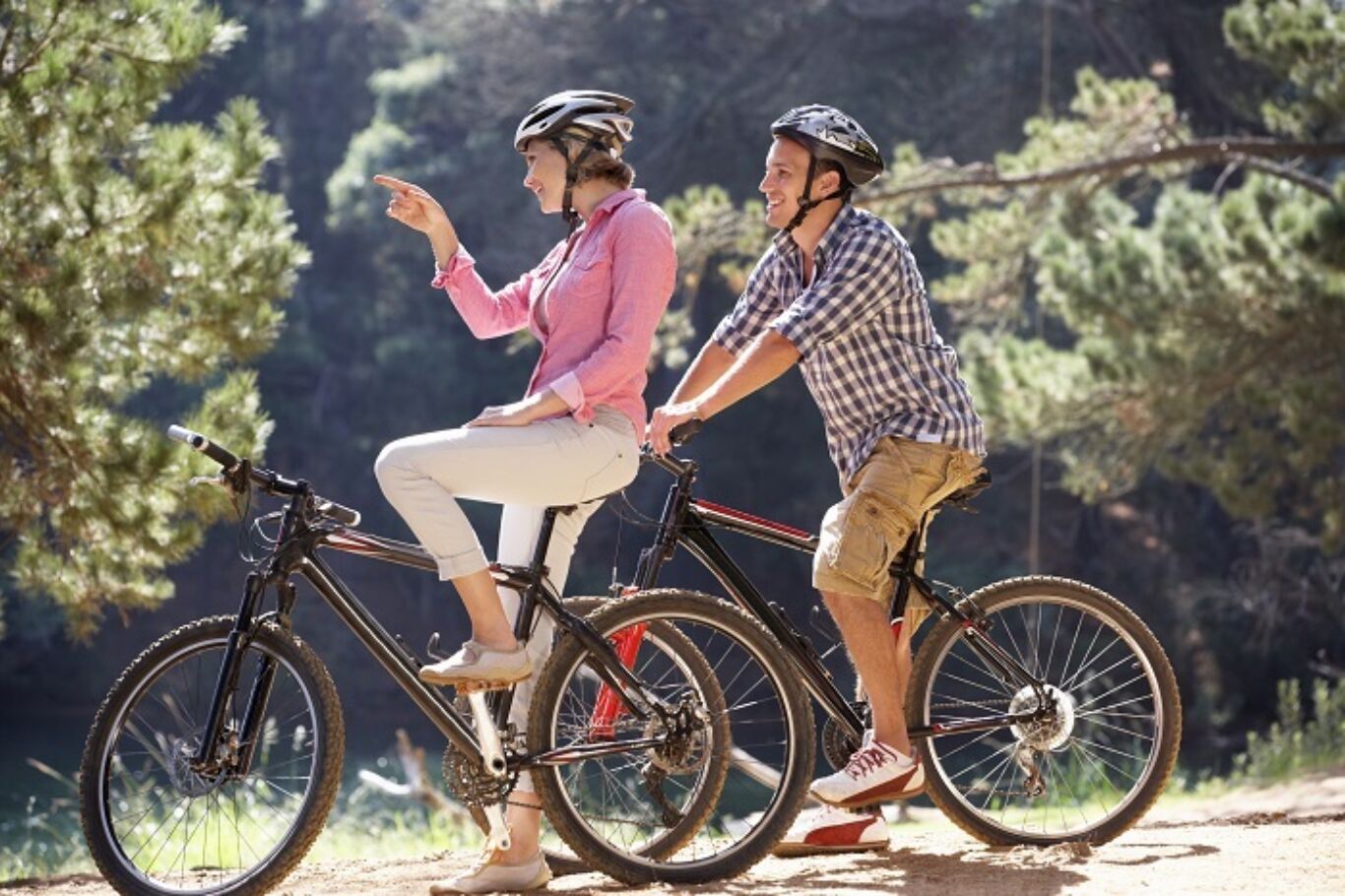 CroisiEurope introduces Croisibike cruises
CroisiEurope introduces Croisibike cruises on the Danube, Loire, Rhone, Gironde & Rhine rivers As a result of the popularity of its current theme cruises, CroisiEurope has introduced a brand new theme for 2017. The company's CroisiBike cruises are available on five European rivers – the Danube, Loire, Gironde, Rhone and Rhine – and are perfect
CroisiEurope introduces Croisibike cruises on the Danube, Loire, Rhone, Gironde & Rhine rivers
As a result of the popularity of its current theme cruises, CroisiEurope has introduced a brand new theme for 2017. The company's CroisiBike cruises are available on five European rivers – the Danube, Loire, Gironde, Rhone and Rhine – and are perfect for those wanting to explore by bike and on water.
All the CroisiBike cruises include a number of escorted bike tours along some of the most beautiful cycling paths as well as the services of an English-speaking tour leader, bicycle and on-call maintenance and repair service.
Biking Along the Danube:

on this eight-day cruise round-trip from Vienna, guests will cycle through the Wachau Valley from Melk to Durnstein; to the Freedom Cycling Bridge, the Schloss Hoff and Devin Castle in Bratislava; Castle Hill and Margaret Island in Budapest; through the beautiful countryside of Esztergom; and to the Klosterneuburg Monastery just outside Vienna. They will also enjoy a city bike tour of Vienna and a choice of optional non-biking excursions. Departures are 5

th

May, 14

th

July, 11

th

August and 29

th

September on the MS Beethoven with cruise only prices from £1,640 per person.

Biking Through the Loire:

discover rural landscapes, picturesque villages and grand chateaux on this eight-day cruise round-trip from Nantes. Cycle from Nantes to Saint Nazaire following the curves of the Loire via Saint-Etienne-de-Montluc and Lavau-sur-Loire; to the spectacular seaside resort of La Baule, the Guerande salt marshes and the Brière Regional Natural Park; through quaint villages to Ancenis with its impressive Oudon medieval castle; through the heart of the Loire Valley to Chateau de Villandry, Chateau d'Azay-le-Rideau and Rigny-Usse before heading for Saumur; to Les Ponts-de-Ce, Brissac Quince and Chateau de la Mulonniere; and from Chalonnes-sur-Loire to Ancenis. Departures are 16

th

April, 24

th

July and 7

th

October on the MS Loire Princesse with cruise only prices from £1,949 per person.

Biking Along the Rhone and Saone:

from Burgundy to Provence, this eight-day cruise round trip from Lyon includes a city bike tour of Lyon; a ride through vineyards from Macon to Cluny via Prissé, La Roche-Vineuse and the medieval castle of Berzé; cycling through Pilat Regional Natural Park with a wine tasting at the famous Côte-rôtie vineyard; cycling through the Natural Regional Park of the Alpilles with a stop in the charming village of Les Baux de Provence then on to Saint-Rémy-de-Provence, the birthplace of Nostradamus; a very pretty cycle ride from Gordes to the Lubéron Regional Natural Park passing famous Provencal villages such as Roussillon, Bonnieux, Lacoste and Menerbes; and a ride to Gorge du Doux. Departures are 17

th

June and 20

th

August on the MS Camargue with cruise only prices from £1,749 per person.

Biking Along the Gironde:

on this eight-day cruise round trip from Bordeaux guests will cycle from Pauillac to Sainte-Estèphe and alongside some of the most prestigious vineyards in the world; from Blaye through Plassac and its Roman ruins, Marmisson and its infamous troglodytes, Bayon-sur-Gironde for a stunning view of the confluence of the Garonne and Dordogne rivers; Bourg and Saint-Gervais; through Saint-Emilion including free time in the city; from Cadillac through the Sauternais and Sainte-Croix-du-Mont; from Cadillac to Bordeaux through La Sauve and Cenac with a picnic lunch next to the Sauve-Majeure Abbey; and along the Atlantic coast with a picnic lunch in Arcachon before heading for Cap Ferret which is renowned for its oyster farms. Departures on 27

th

April and 1

st

August on the MS Princesse d'Aquitaine with cruise only prices from £1,586 per person.

Biking Along the Rhine:

on this nine-day cruise from Basel, guests will enjoy a spectacular tour through the Rhine Valley and up to the canals of Amsterdam. Highlights include a ride from Ensisheim to Colmar and along the famous Alsatian Wine Route with a stop in Eguisheim which is renowned as one of France's most beautiful villages; cycling from Breisach through vineyards, beautiful landscapes and villages with half-timbered houses with a stop in Riquewihr; a city bike tour of Strasbourg and its Grand Ile; riding from Bingen and you'll be able to see the infamous Lorelei Rock, then onto Koblenz; a city bike tour of Cologne then through the magnificent countryside towards Dusseldorf; and cycling from Amsterdam towards the inlands and Edam, along the banks of Lake Markermeer and through the village of Durgerdam. There is one departure on 18

th

May on the MS Lafayette with cruise only prices from £1,963 per person.