Search for your ideal Cruise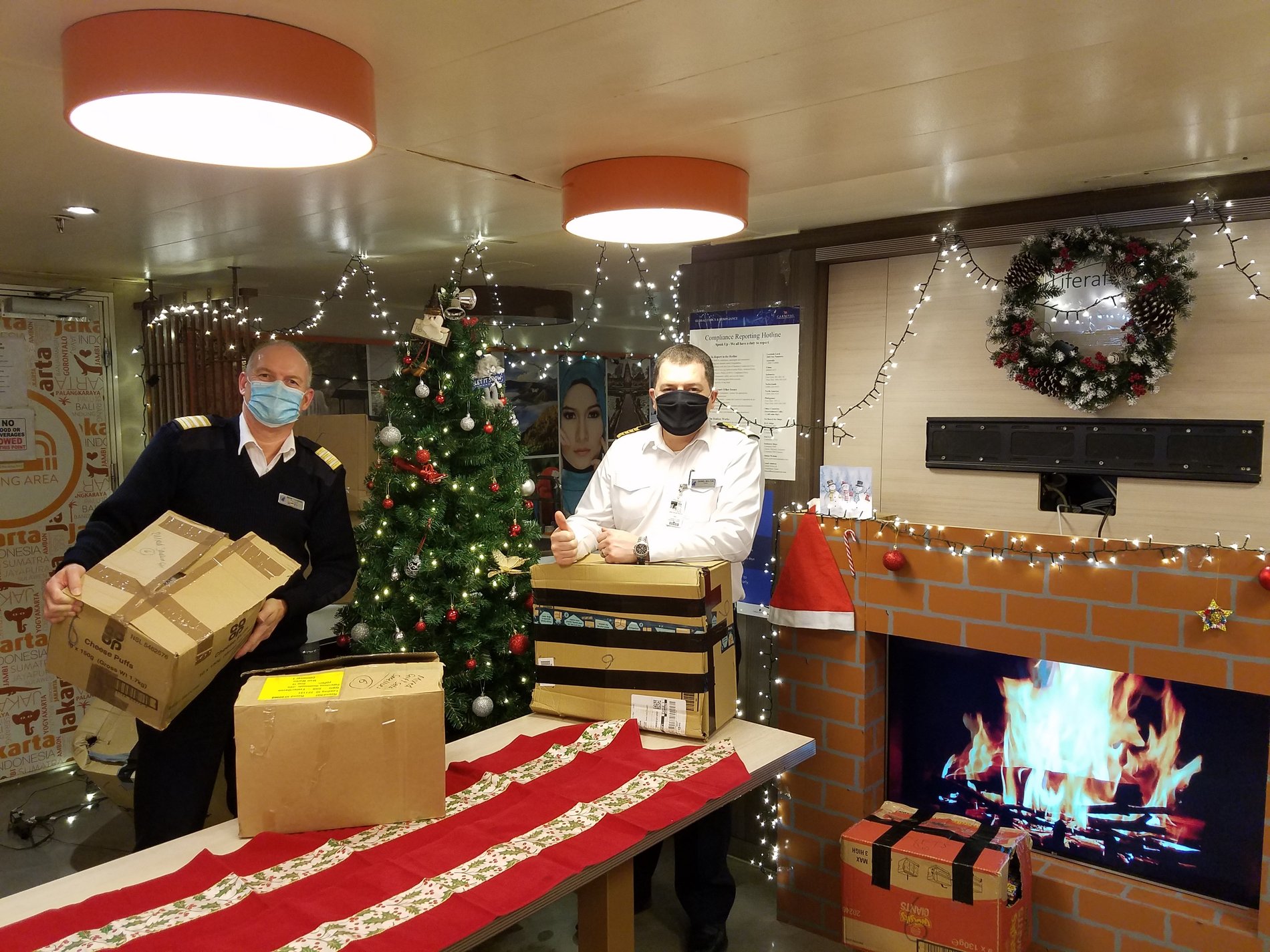 Cruise Ships Give Thanks for Gifts of Festive Hampers
On 16th December 2020, the residents of five towns on the South Devon Coast sent festive hampers to the six cruise ships which were at anchor off Torbay and Brixham, including Holland America Line's Volendam and Zaandam
For some time now, the South Coast of the UK has seen several cruise ships at anchor as we eagerly await the restart of cruising. These ships have now become part of the local landscapes and many residents are now seeing them as part of the community and decided to give those on board some festive cheer.
On 16th December the residents of five towns sent festive hampers to each of the six ships which were at anchor off Brixham and Torbay, each ship receiving a consignment of festive hampers which were delivered by boat including Christmas cards and pictures created by pupils from local primary schools. One local resident said "The ships really have stolen the hearts of the community and there is so much love being shown for them".
Captain of Holland America Line's Volendam Daniel Bolton and the ship's Hotel Director Rene Tuinman sent the following message to the towns' folk. "On behalf of the team on board and everyone at Holland America Line, we'd like to wholeheartedly thank the people of Brixham for the wonderful hampers. The generosity and warmth shown by the community has been really humbling and we are truly grateful for their efforts to spread the local cheer'.
Holland America Line's Zaandam