Search for your ideal Cruise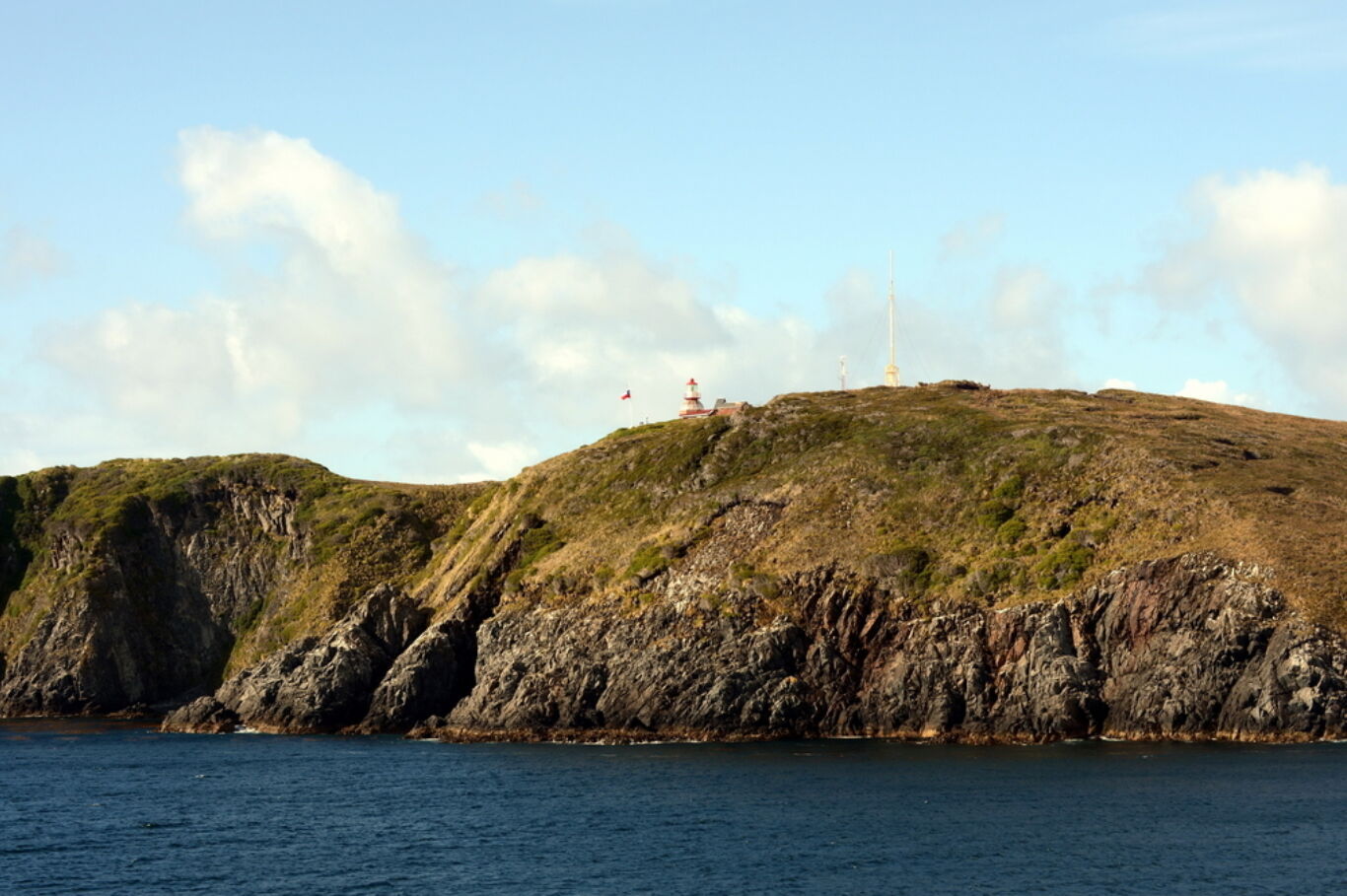 Cruising round Cape Horn on Golden Princess
John Honeywell took in the panoramic views from the comfort of a nightclub at sea. It was hardly surprising to find that during a cruise around South America, I would experience four seasons within less than two weeks. I was, after all, travelling from tropical Rio de Janeiro to Ushuaia – the world's most southerly
John Honeywell took in the panoramic views from the comfort of a nightclub at sea.
It was hardly surprising to find that during a cruise around South America, I would experience four seasons within less than two weeks. I was, after all, travelling from tropical Rio de Janeiro to Ushuaia – the world's most southerly city – and back north to sub-tropical Valparaiso. But I didn't really expect to go through four seasons in less than a day as the good ship Golden Princess gave its 2,600 passengers an afternoon of scenic cruising in the waters around Cape Horn.
We were transiting one of the most hazardous shipping routes in the world, where the Atlantic Ocean meets thePacific; where the average wind-speed throughout the year is about 20 miles per hour and the average annual temperature is a mere 5˚C. It was January, so midsummer in these southern latitudes, but here at the northern America from Antarctica – there are 278 days a year of rain, including 70 days of snow.
As the ship zig-zagged between rocky outcrops, rolling with the waves, we dodged squalls, thunder showers and sunny spells, all the time tracked by a Celebrity cruise ship which was a useful guide to the scale of what we were seeing.
To have taken in the views from our cabin's balcony would have meant missing at least half of what was out there. To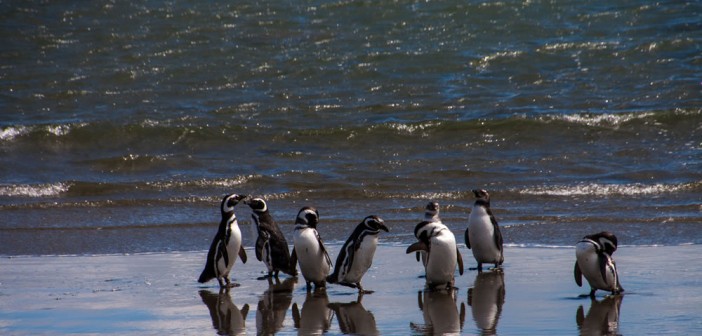 watch from the open deck involved wrapping up warm in layers of waterproof clothing. So we were grateful for the shelter and panoramic views provided by the Skywalkers Nightclub, perched high at the stern of the ship on Deck 17 at the end of the Skywalker travelator.
The room is reserved for suite guests to take afternoon tea – with a lavish buffet groaning with prawns, cold meats, cheeses and fresh fruit – and it was the perfect spot to take even more pictures as we left Cape Horn behind and turned north to continue our journey.
It was a cruise that began in Rio, with a night at the Windsor Atlantica Hotel, overlooking the 4½ miles of Copacabana Beach, in which to recover after the 12-hour flight.
When in Brazil it would be rude not to refresh with a Caipirina cocktail – such a shame that those in the Windsor's bar were so fierce they could have been siphoned out of a petrol tank. Certainly helped me sleep, though.
Next morning the hotel lobby was a seething mass of Princess passengers – half of us heading to the ship, the other half arriving from their cruise. After more queues at the terminal, it was a relief to arrive in our airconditioned cabin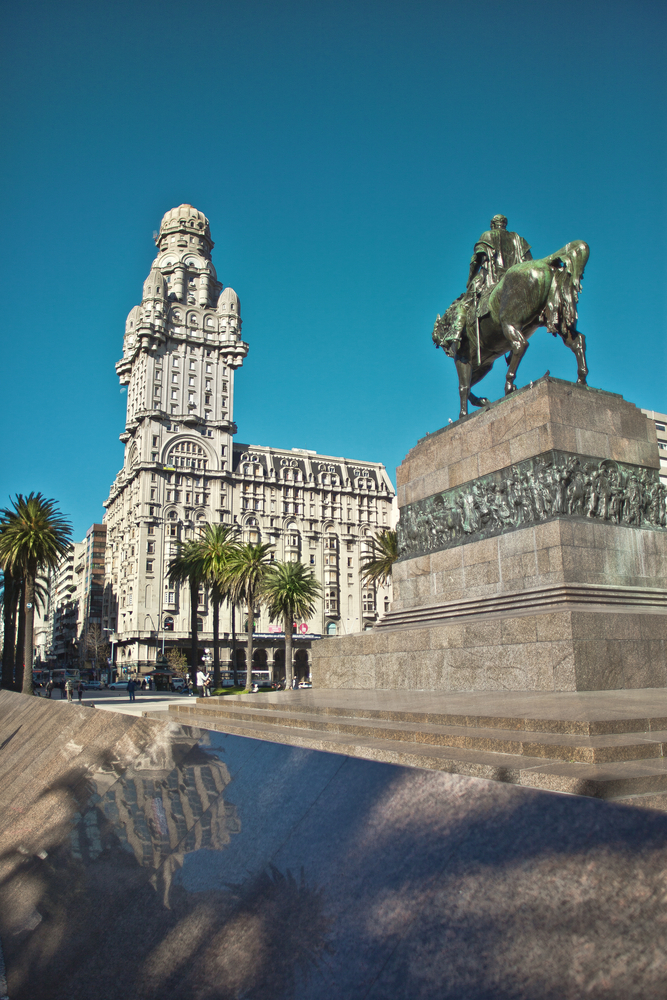 and then take in the views of Sugar Loaf Mountain as Golden Princess set sail. A friendly face in uniform who offered to take our pictures turned out to be the ship's doctor.
First stop was Buenos Aires, where an excursion gave just enough time for a photostop at Evita's family tomb in the ornate Recoleta Cemetary, a visit to Plaza de Maya and the Presidential pink palace – where veterans of the Falkland conflict still protest about their shabby pensions – and on to the colourful, vibrant La Boca district for a snack and asamba.
The next day brought us to Montevideo, capital of a small nation dominated by neighbours Argentina and Brazil – giving our guide the opportunity to offer this sage advice.
"If you ever get a warning that the world will end tomorrow," she said, "jump on a plane to Uruguay immediately. Everything happens here 20 years later than anywhere else." She should know, but this is a beautiful city.
Just outside the port entrance is a cast iron market hall shipped from Liverpool. Under its roof, barbecues groan under the weight of whole herds of cattle and flocks of sheep; the air is filled with the tempting aroma of sizzling meat and woodsmoke. A carnivores' delight – just in case there's room for another bite after the round-the-clock food on the ship.
There were more sheep at our next port of call. About half a million of them. In fact they outnumber the permanent human population of the Falklands by 167 to one. Their fleeces probably make them better able to cope with the horizontal rain, which began just as Golden Princess's tenders were lowered into the water, and continued until the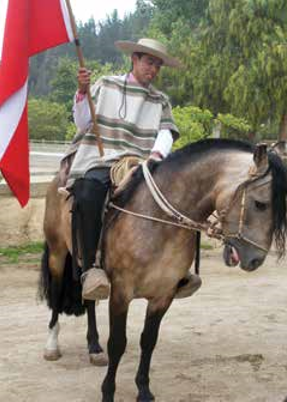 moment we weighed anchor to depart.
The hardier passengers boarded 4x4s to set out in search of some of the islands' penguins, which even outnumber the sheep. Others huddled under waterproofs as they dashed between the two souvenir shops on Ross Road andStanley's spartan cathedral. We waited a couple of days, until Golden Princess put into the Chilean port of Punta Arenas, before unwrapping our own penguin excursion, which turned out to be a long drive, much of it along dirt roads, to a reserve at Otway Sound.
Seeing a mere handful of Magellanic penguins cavorting on the beach, we had to ask ourselves whether they were worth the journey. If I'm back in the region again, I'd take the chance to see the colony on Magdalena Island which is home to thousands of the creatures and well worth the trip by ferry. Three days at sea followed, en route to our final port of call, Valparaiso in Chile. A technical fault on the ship meant passengers were completely without access to internet or mobile phones for more than 72 hours. Frustrating, yes, but a welcome reminder of what life was like only a few short years ago.
It was an opportunity to relax in the sumptuous surroundings of Golden Princess – not one of the company's newest ships, but one which has almost all the facilities of its more recent vessels. A 750-seat theatre, for example, three main restaurants and a generous buffet, Sabatini's Italian and a cavernous Crown Grill for those whose meat-eating appetites were tickled in Montevideo's market hall. Another diversion was the fact that episodes of 70s and 80s TV series The Love Boat were playing daily on the in-cabin television. Ever-so cheesy, but dangerously addictive even now!
Arriving in Chile at breakfast time left a whole day before the flight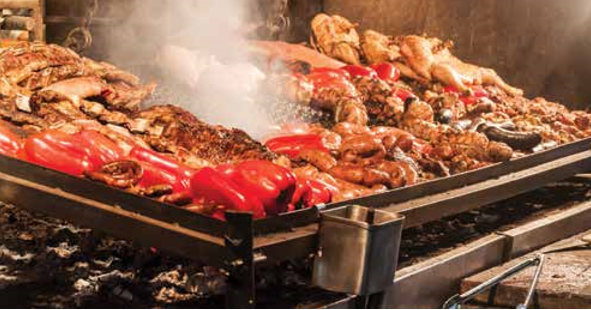 home was due to depart from Santiago. Thoughtfully, Princess provided an excursion which took in a winery and a rodeo, as well as a hearty lunch, which adequately filled the empty hours and stomachs. Then it was over … and back to winter in the UK. If you can think of a better way to fill two weeks in January, let me know.
Ship Facts: Golden Princess
Built
Passengers
Crew
Cabins
2001
2,624
1,100
1,312
Decks
Tonnage
Length
17
108,865
290m (951ft)