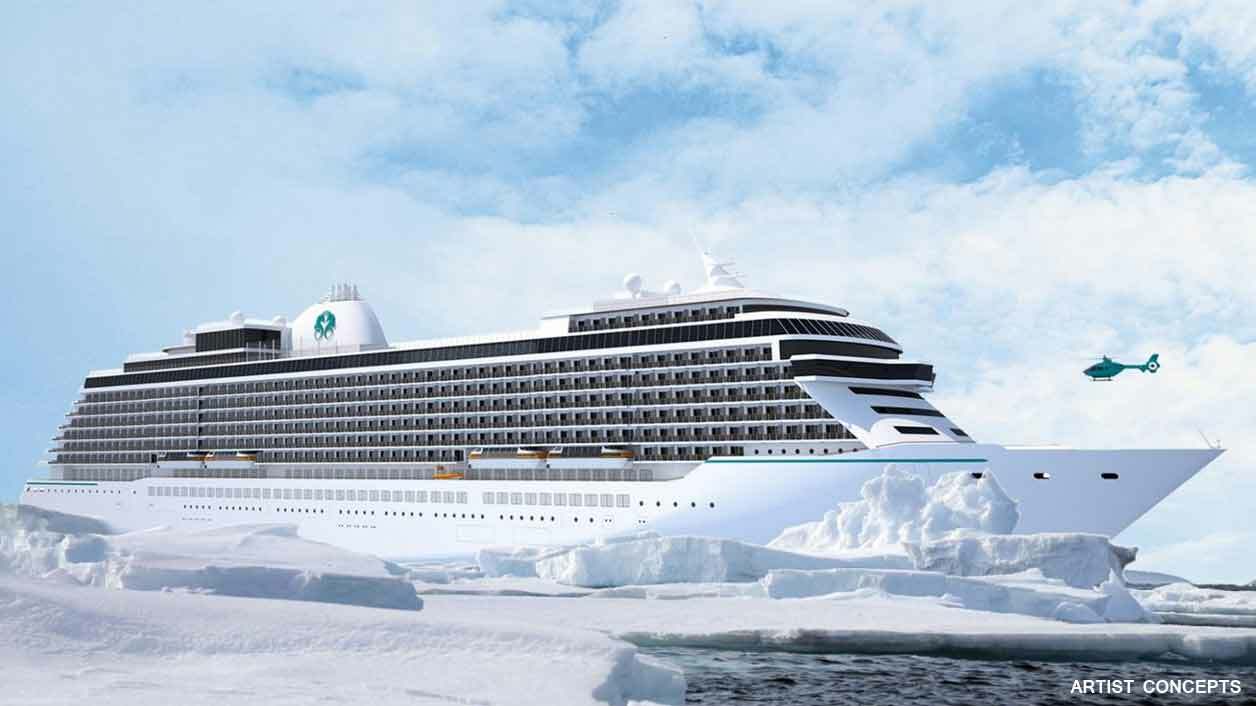 Crystal Cruises adds three new ships, luxury yacht, river brand and airliner
The Crystal rumours have been circulating for months. They started soon after Edie Rodriguez took over as company president. Speculation grew when the company was bought from its Japanese owners by Hong Kong financiers Genting. Cruise industry pundits who were sceptical, saying they had heard it all before and they would not believe it until
The Crystal rumours have been circulating for months. They started soon after Edie Rodriguez took over as company president. Speculation grew when the company was bought from its Japanese owners by Hong Kong financiers Genting.
Cruise industry pundits who were sceptical, saying they had heard it all before and they would not believe it until they saw it, will now be eating their words – Crystal Cruises tonight announced it would be building three new ocean ships, expanding into the river cruise business, and obtaining its own Boeing Dreamliner jet to offer luxury round-the-world flights.
And to top it all, the company is launching a yacht cruising brand, with a 62-passenger vessel called Crystal Esprit.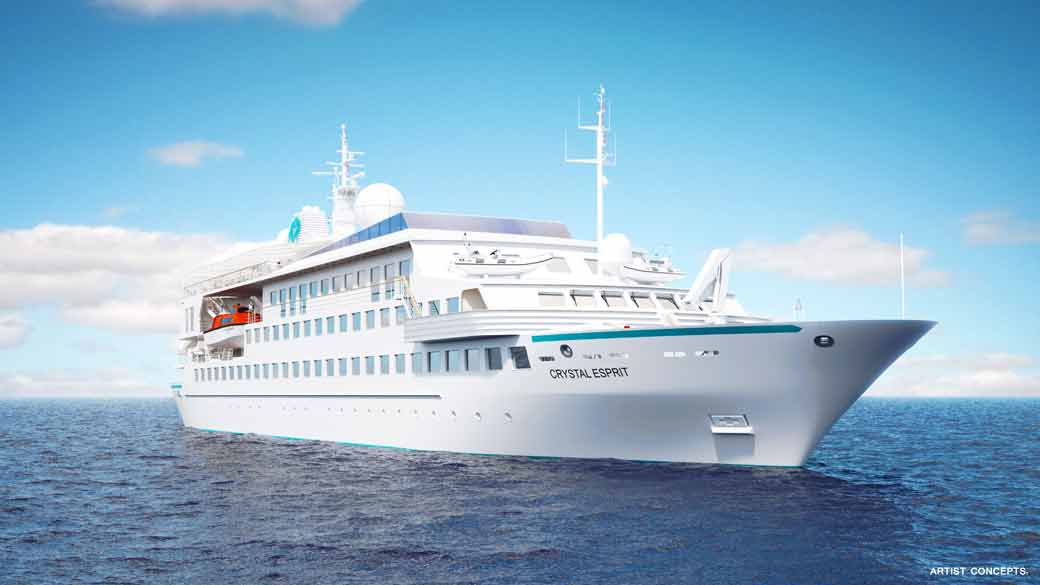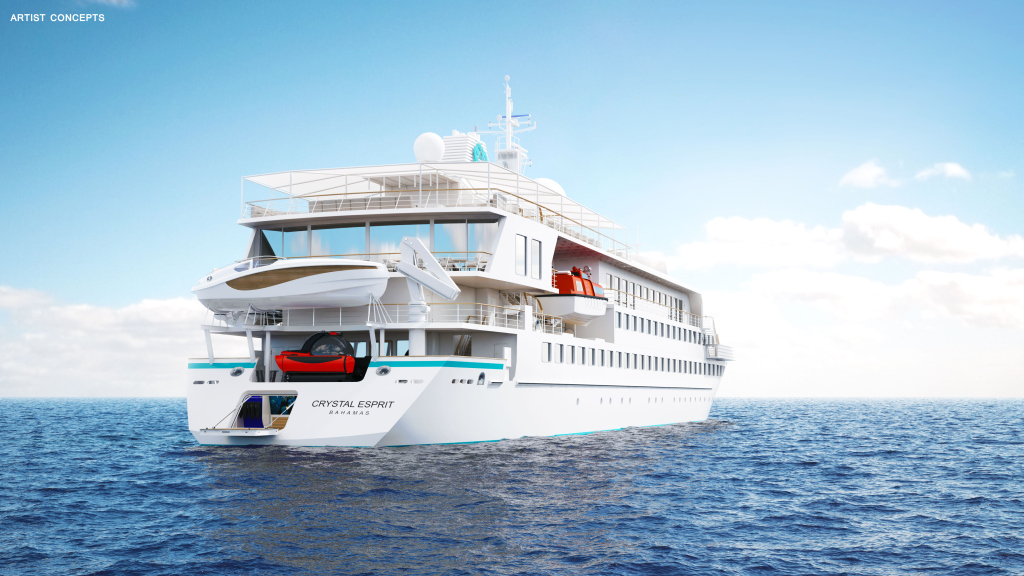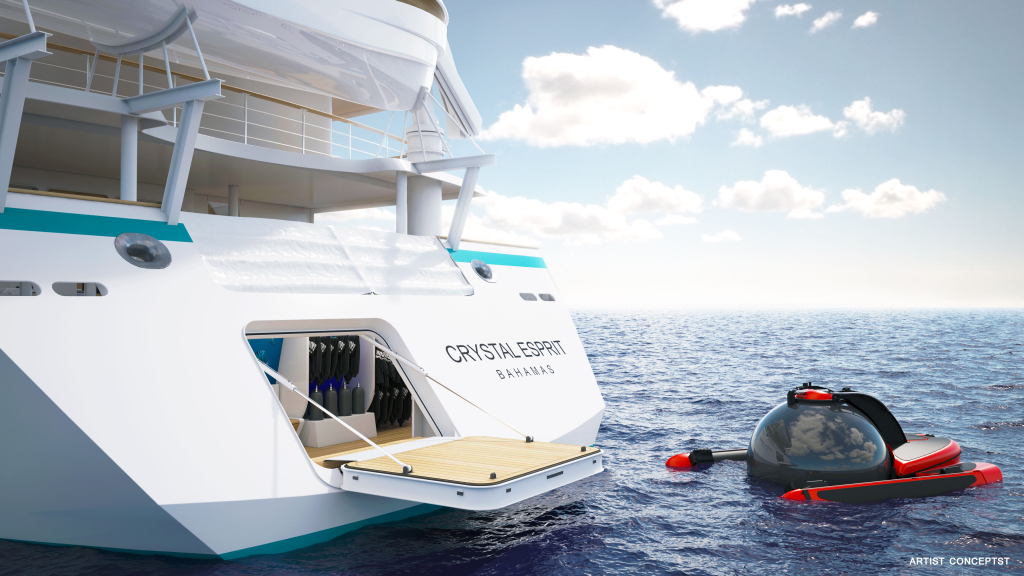 The three Crystal Exclusive Class ships, each carrying about 1,000 passengers, will be about the same size as the 20-year-old Crystal Symphony and the slightly larger 2003-built Crystal Serenity.
The first is scheduled for launch in 2018, and as well as promising the highest space-per-passenger levels, the ships will have a deck of 48 apartments available for purchase as second homes. They will be built at the Lloyd-Werft yard in Bremerhaven, Germany.
The vessels will have ice-strengthened hulls to permit cruises in polar regions and will carry inflatable Zodiacs for shore excursions. Restaurants will have menus masterminded by Michelin-star chefs. Staterooms will be a minimum 400 sq ft and the ships will carry 1,000 crew, giving a one-to-one ratio with guests.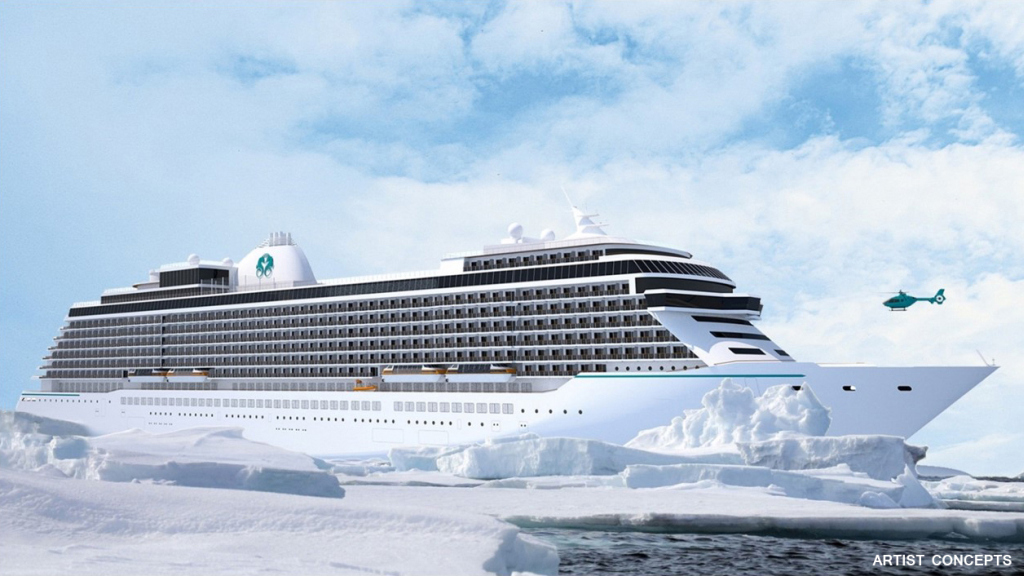 The Crystal Yacht Cruises programme starts in December this year with Crystal Esprit (above) making its maiden voyage to the Seychelles, followed by New Year celebrations at the Taj Dubai Hotel.
Itineraries during 2016 and 2017 will also include the Adriatic and Mediterranean, with visits to Venice and Dubrovnik, and focussing on smaller ports such as Hvar, Zadar and Korcula in Croatia,Corfu and Navplion in Greece.
Launching in spring 2017 will be Crystal River Cruises, and in the same year will come Crystal Luxury Air, using a Boeing 787 configured to carry just 60 passengers in fully-reclining business class seats, operating 28-day itineraries to 10-12 remote or sought-after locales, with accommodations at some of the world's finest hotels and resorts; cuisine prepared by celebrity chefs inspired by the destination; and world-class cultural entertainment.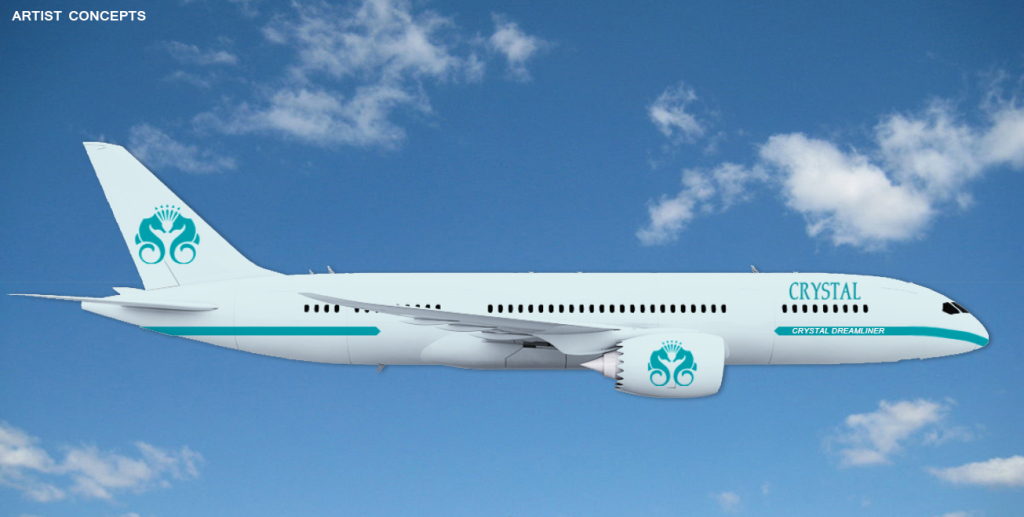 Rodriguez said today: "We continue to think bigger, aiming to create unparalleled luxury experiences and adventures for our loyal and new guests, who – like Crystal – continue to seek broader horizons and new perspectives on the world." She added, "We are ecstatic to continue pioneering new areas of luxury travel. Crystal's newly expanded fleet will truly be travellers' passport to virtually the entire world.
"It has been a personal mission of mine since joining Crystal to see this incredible company reach new potential – and thus, new luxury travellers – as we continue to deliver unparalleled guest experiences and superior standards of excellence."
Renderings of the internal spaces on Crystal Esprit can be seen below: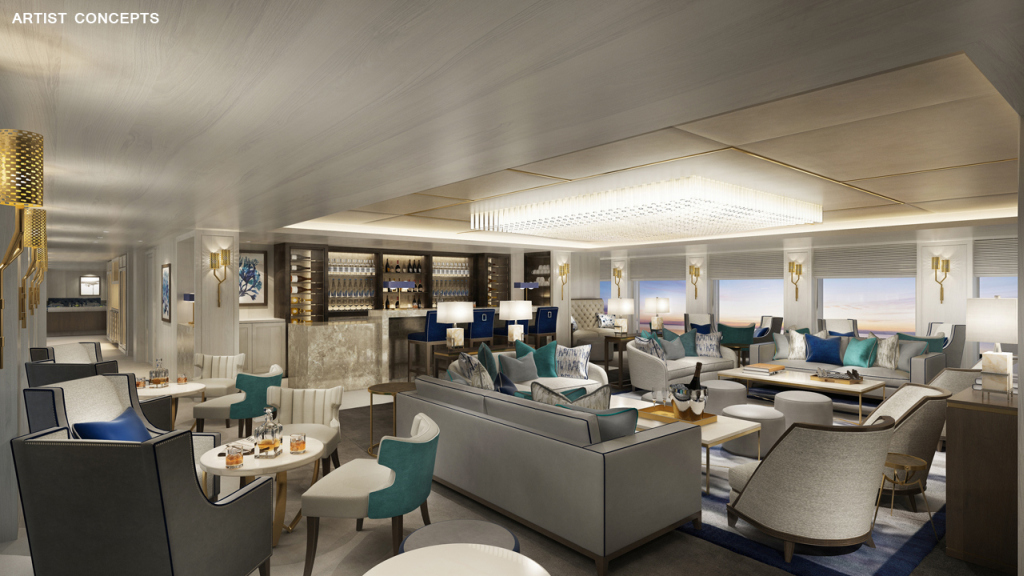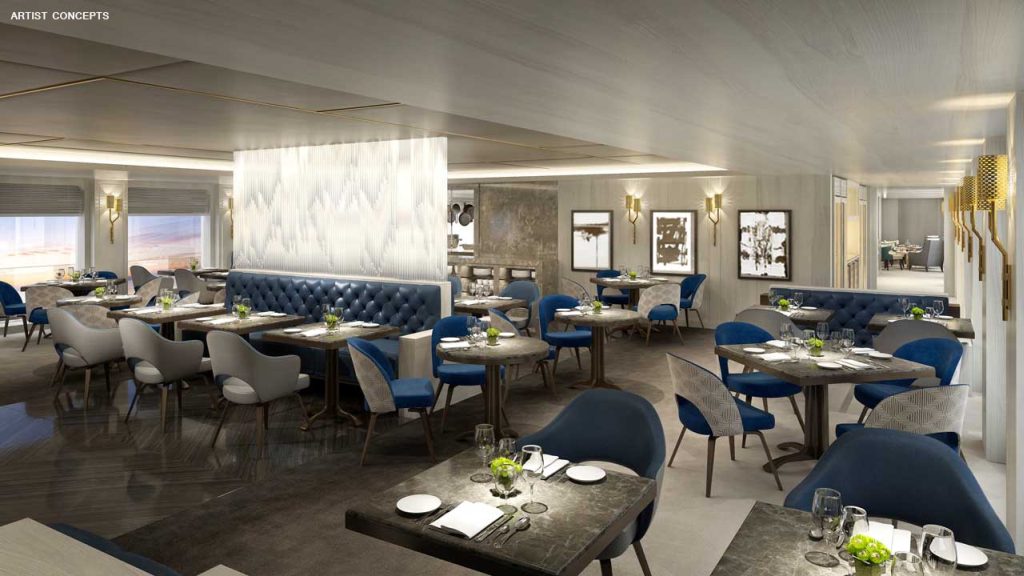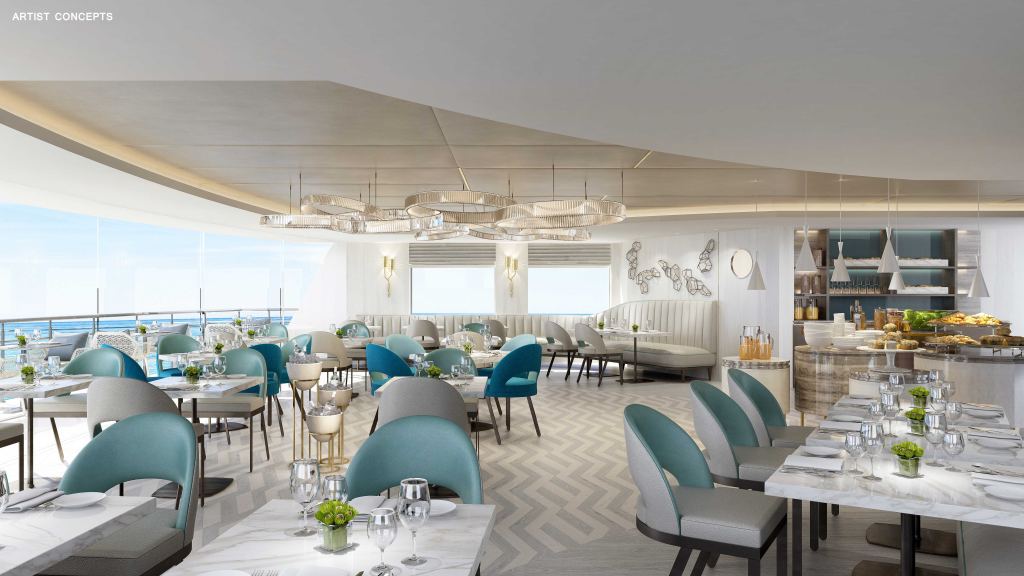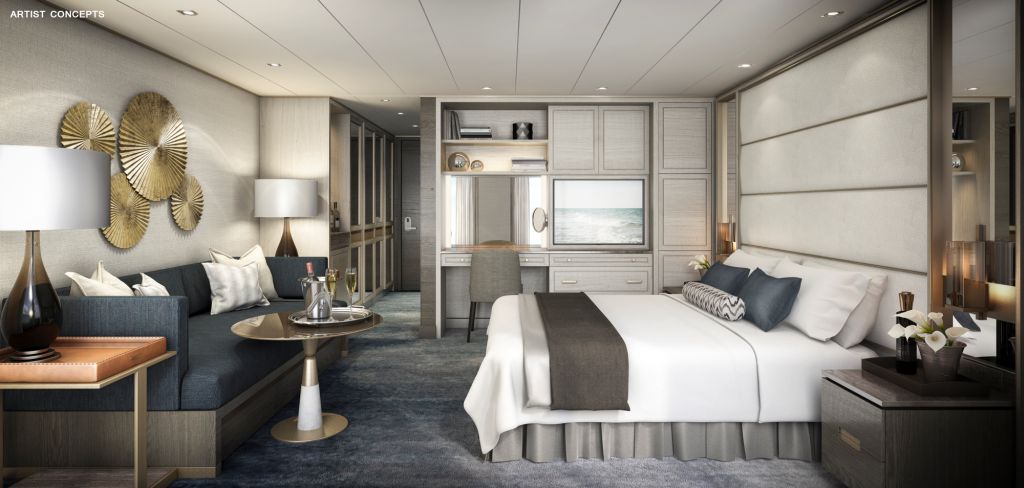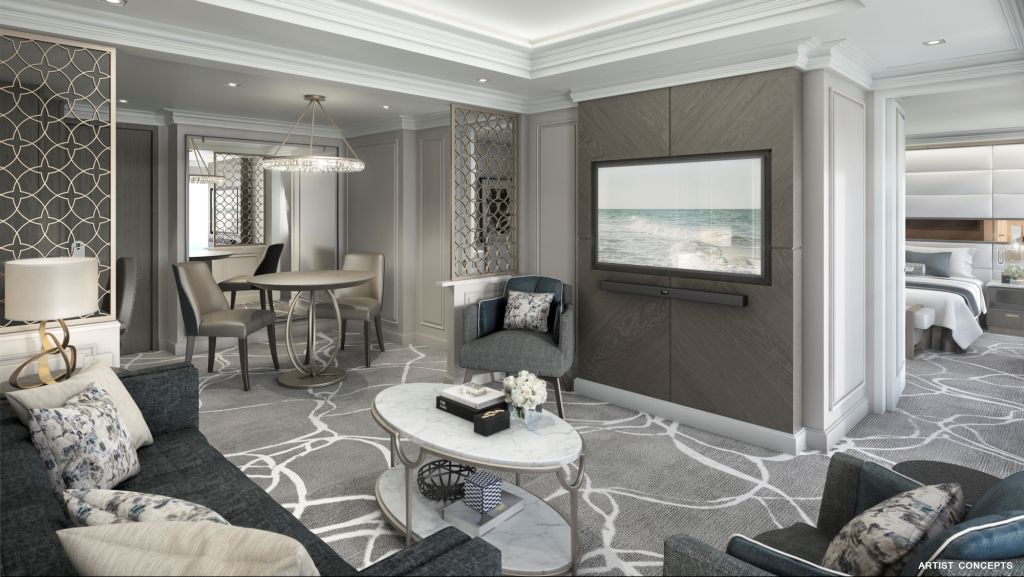 (Image credits to Crystal Cruises)