Search for your ideal Cruise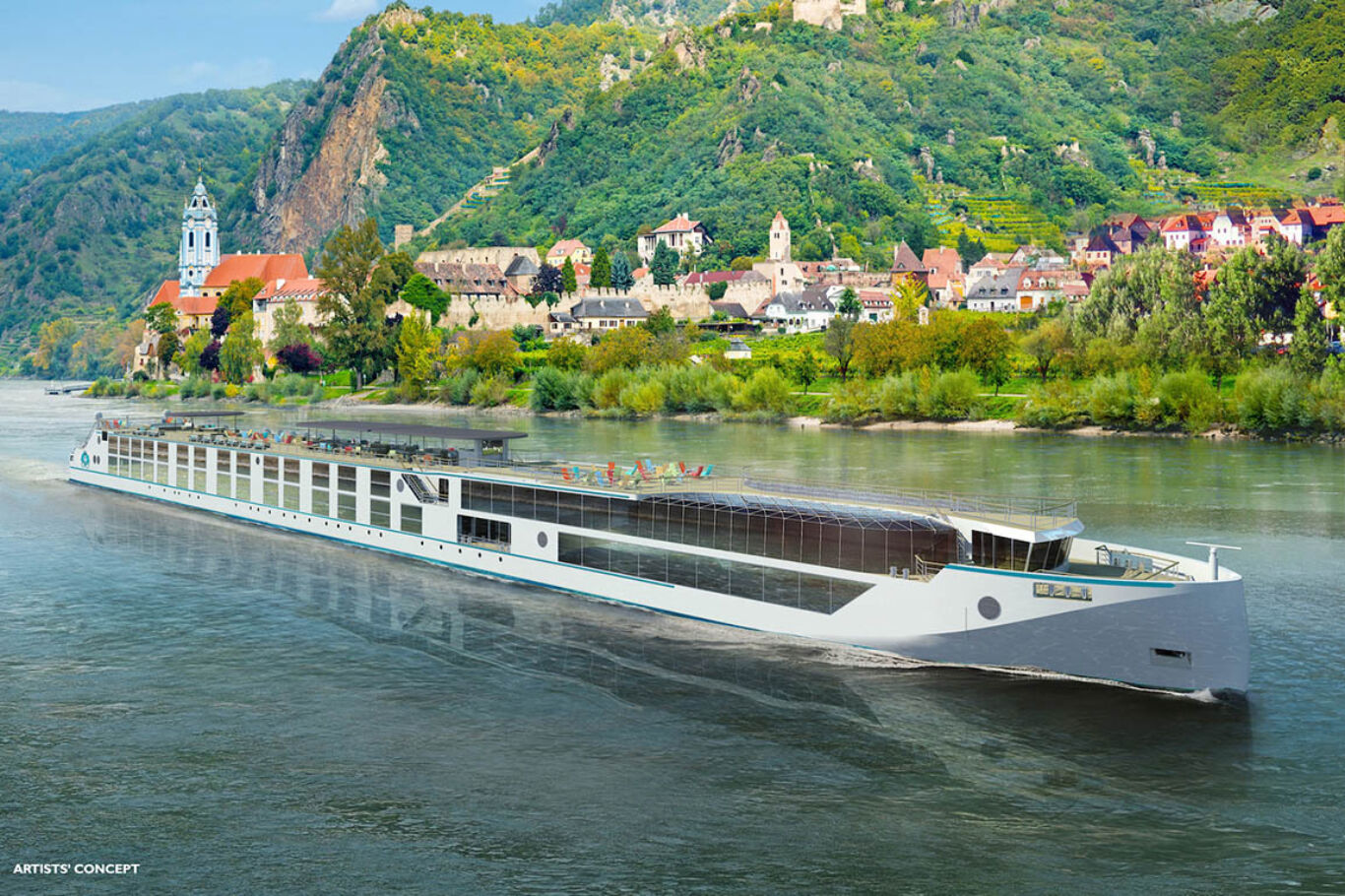 Crystal River Cruises welcome Crystal Ravel to their fleet
Crystal Ravel will sail the Rhine, Danube, Moselle and Main rivers in Europe
Crystal Ravel will sail the Rhine, Danube, Moselle and Main rivers in Europe
The fifth luxury vessel for Crystal River Cruises was officially handed over to the company today in Wismar, Germany. Crystal president and CEO, Tom Wolber, took the 'keys' to Crystal Ravel, welcoming the ship to the Wave Award-winning fleet ahead of its maiden voyage next month.
The handover ceremony for Crystal Ravel took place at MV Werften shipyard, where each of her predecessors were built.
"We are thrilled to welcome Crystal Ravel to the fleet, which will further expand the many choices our guests have for experiencing luxury on the rivers of Europe," Wolber said.
"Since launching Crystal River Cruises two years ago, our ships and their dedicated staff and crew have consistently raised the bar of excellence in the industry. Once again, I thank the experts at MV Werften for their continued partnership and for sharing our commitment to building and delivering award-winning vessels."
"Crystal Ravel is the fourth river cruise ship to be built at our shipyard – a ship that combines comfort and elegance with the highest standards in safety and navigation," said Jarmo Laakso, Managing Director of MV Werften.
"Within eight months we were able to deliver four river ships to Crystal River Cruises. I would like to thank all of MV Werften's employees, our partners and the Crystal team for this achievement."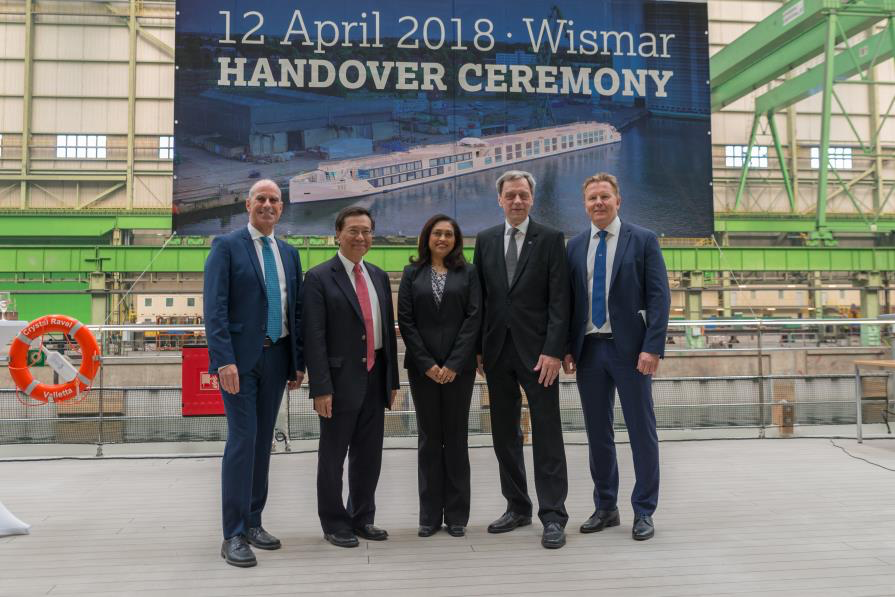 The new ships comprise the first and only all- suite, all-balcony, all-butler ships on Europe's rivers, boasting all categories of accommodations above the water line.
Crystal Ravel joins Crystal River Cruises approximately one month after her sister ship, Crystal Debussy, was received by the company at the shipyard. Crystal Debussy embarked on her maiden voyage last week on April 9 from Amsterdam.
Crystal Ravel embarks on her maiden voyage on May 10 from Basel to Vienna and will sail itineraries along the Rhine, Danube, Main and Moselle rivers visiting medieval towns and cosmopolitan hubs in Austria, Hungary, Germany, Switzerland and Slovakia.