Search for your ideal Cruise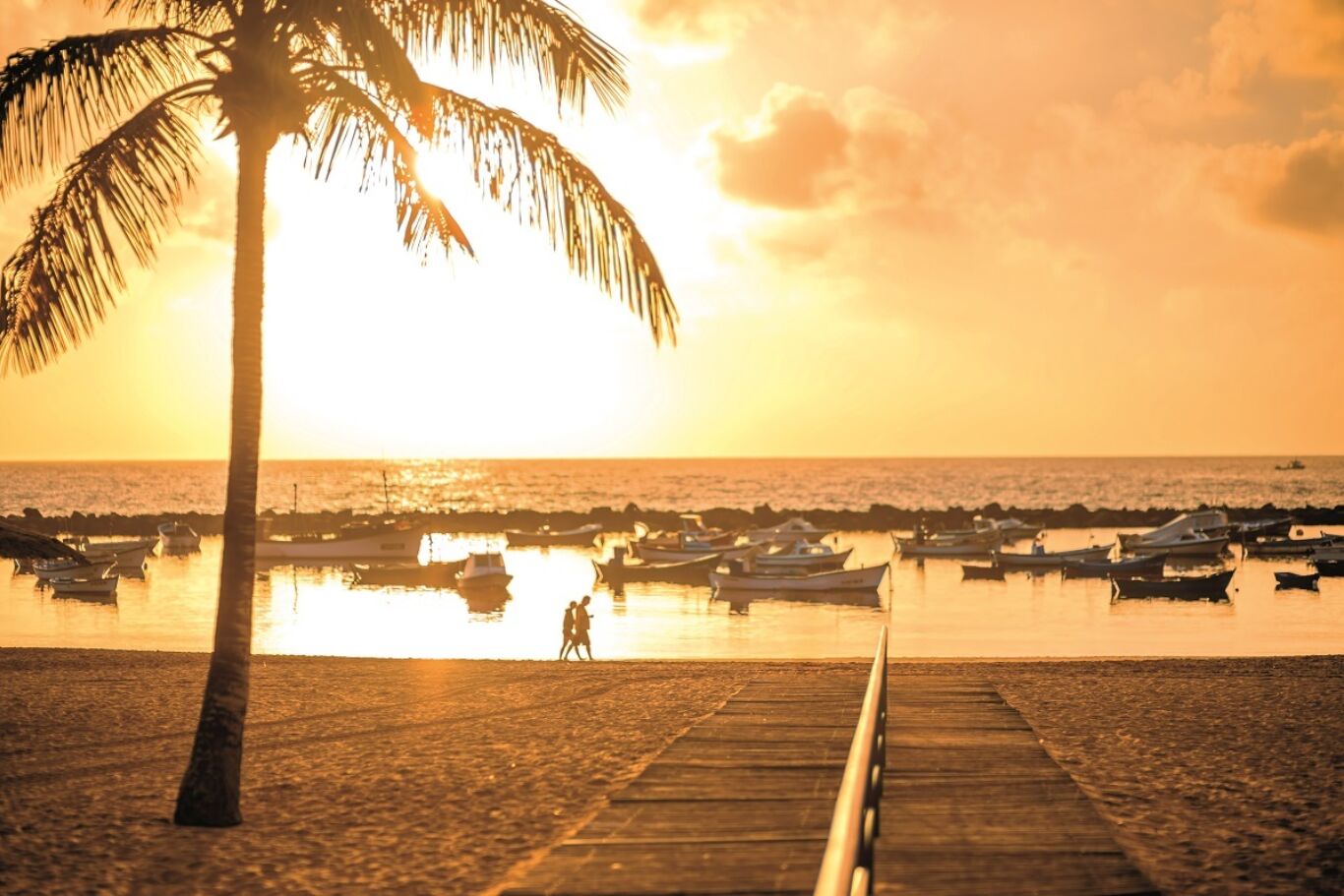 Discover a medley of Canary Islands… and save up to a further £250 per person with World of Cruising
What will you be doing this December? Turning up the heating back home, or soaking up the warm sunshine and breathtaking scenery of the Canary Islands? With their incredible vistas, amazing wildlife, spectacular art and architecture, there's so much more to this archipelago than sea and sand. From the resplendent forests and rolling sand dunes of Gran Canaria
What will you be doing this December? Turning up the heating back home, or soaking up the warm sunshine and breathtaking scenery of the Canary Islands?
With their incredible vistas, amazing wildlife, spectacular art and architecture, there's so much more to this archipelago than sea and sand. From the resplendent forests and rolling sand dunes of Gran Canaria to the strange lunar landscapes of Lanzarote… the colourful colonial heritage of La Palma to the traditional villages of Tenerife… the Canaries are unlike anywhere else.
Hidden Tenerife
Far from the nightclubs of Playa de las Americas and the serried ranks of hotels in Los Cristianos lies a magical secret – the hidden world of Tenerife. On the beautiful north of the island, Puerto de la Cruz is an elegant old port where the colonial houses are fronted by distinctive Canarian balconies. High in the mountains, Taganana is an idyllic spot to sample local delicacies, cheese and wine, while the historic fishing port of San Andrés dates from 1497. In these delightful havens you'll feel you've travelled back through time.
Surprising Lanzarote
Arrecife is a modern commercial capital frequented by thousands of fun-loving tourists. However Lanzarote was saved from billboards, high-rise buildings and pylons by the visionary artist, architect and environmentalist César Manrique. His unique home contains his distinctive paintings and ceramics, plus works by Picasso and Miro. In the amazing cactus garden, over 1,000 varieties rub shoulders with his striking sculptures and murals. And don't miss your chance to hike from the highest point of Lanzarote, Penas del Chache, through the Valley of 1000 Palms and then underground into The Green Caves. Formed around 4,000 years ago when the Montana La Corona erupted, this is one of the longest volcanic tunnels in the world.
Silent Gran Canaria
A guided hike to the Gran Canaria's Caldera de Bandama rewards you with something extremely unusual – 'the sound of silence'. Inside the huge volcanic crater, the acoustic environment creates almost total peace and quiet, an amazing thing to experience while admiring the exotic trees and plants. You'll also be astounded to see an old, abandoned homestead – proof that this was once the only inhabited volcanic crater in the world.
Cultural La Palma
La Palma's sedate capital blends modern architecture with old colonial buildings. In the charming old town, Calle de O'Daly, you'll discover the 17th-century Palacio de Salazar and an array of shops and bars, some housed in old Canarian mansions. Head off the beaten track and one undoubted highlight is the Los Tilos rainforest. This World Biosphere Reserve preserves a large area of the original laurel forest of the Canary Islands, so don't miss your chance to trek through this lush wilderness with an expert guide.
Discover the Canaries aboard Saga Sapphire
Saga's 13-night Canary Island Medley cruise sails from Southampton on December 8, 2017. Through its wide choice of optional excursions you'll be able to explore to your heart's content. Perhaps go trekking on Mount Teide, try whale watching, join a camel safari or a submarine adventure and much more. And at the end of each day return to convivial evenings at the bar, enjoying cocktails and nightcaps without worrying about the bill. That's because this cruise includes selected on-board drinks, as well as all your on-board meals and snacks. It also includes a return chauffeur service to Southampton, up to 250 miles each way, on-board gratuities, free Wi-Fi and a shuttle bus in most ports – so it really is exceptional value.
Something special on board, too …
Sailing during the run-up to Christmas, Canary Island Medley adds some extra icing on the cake in the form of a special Christmas Crafts theme. This includes festive baking classes, sugar-craft tutorials and crafting sessions. You'll be able to make your own Christmas gifts and take home unique handmade items and decorations. The tutors include expert sugar crafter, Frances McNaughton; author and textile crafter Mandy Shaw (who's been a regular on Kirstie Allsopp's Homemade Home series); and textile artist Kate Woollaston.
How to obtain your exclusive saving
Canary Island Medley is certainly a tempting winter escape, especially with so much included and up to a further £250 per person off the already-discounted fares. So why not book now and ensure you're aboard? Your exclusive World of Cruising offer is not available online and cabins are selling fast, so to avoid missing out call 0800 015 6983 quoting reference MG366 today.