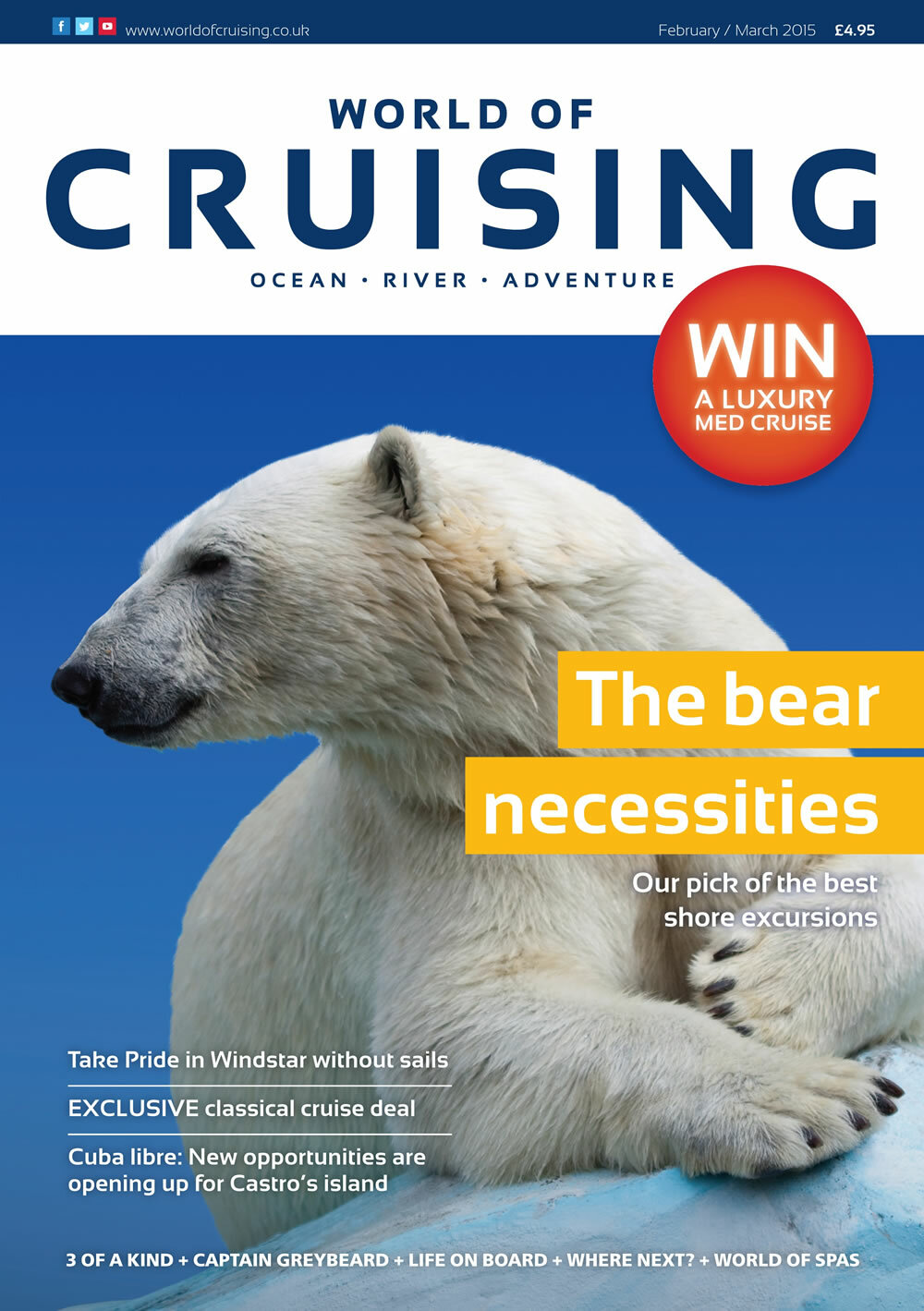 Coming soon in the February/March edition of World of Cruising Magazine
It's still only February and already 2015 is shaping up to be a pretty exciting year. Not that our cruise lines are shouting too much about it. Britannia will be arriving in Southampton next month, ready to be christened by a godmother so important that P&O still can't announce her name. Anthem of the Seas
It's still only February and already 2015 is shaping up to be a pretty exciting year. Not that our cruise lines are shouting too much about it. Britannia will be arriving in Southampton next month, ready to be christened by a godmother so important that P&O still can't announce her name. Anthem of the Seas will be here a few weeks later, and there's even less information coming out of Royal Caribbean. And yet Norwegian are already well advanced for the brief visit from their new vessel, Escape, in October.
Here is a look at what highlights you can expect in the February/March 2015 issue of World of Cruising magazine.
Lesley Bellew kicks off this issue with a look at the very best shore excursions money can buy. Yvonne Horne boards Windstar Star Pride to see how this former Seabourn vessel has changed and David Fiske looks at the cruise ship casinos that reward high rollers with lucrative incentives.
We publish extracts from the final shortlisted entries in our contest for a student journalist to win a free cruise around the Mediterranean with MSC Cruises. Gary Buchanan looks at the interior design on-board P&O Cruises' Britannia and Susan Parker looks at three unmissable ports in the Gulf States.
Andy Harmer, UK and Ireland Director of the Cruise Lines International Association (CLIA), explains why he believes 2015 will be "the year of the cruise," and don't miss our in-depth interview with Richard Harry, the hotel general manager of Ruby Princess.
Danielle Fear looks at how cruise lines reward customer loyalty while Anna Selby explores the beautiful city of Venice during a river cruise with European Waterways. Gary Buchanan discovers gastronomic delights on-board Hapag-Lloyd's Europa 2 and John Honeywell offers a guide to Cuba. World of Spas resident expert Jo Foley looks at the relaxing Canyon Ranch spa treatments on offer on-board Celebrity Equinox.
We provide the antidote to some popular cruising myths while Alan Fairfax from Silver Travel Advisor takes a look at accessible cruise holidays.
We are also proud to bring you a selection of exclusive offers this issue. Claim $250 of free on-board credit in our exclusive offer from Voyages to Antiquity. Enjoy a massive 30% discount on a very unique voyage from Oban to Reykjavik with Iceland ProTravel. Plus don't miss your chance to win a luxury Mediterranean voyage on-board Ponant's Le Lyrial.
Subscribers should start receiving their magazines this weekend.
If you are not already a magazine subscriber then you can subscribe to our cruise magazine here to ensure you don't miss out on future editions.