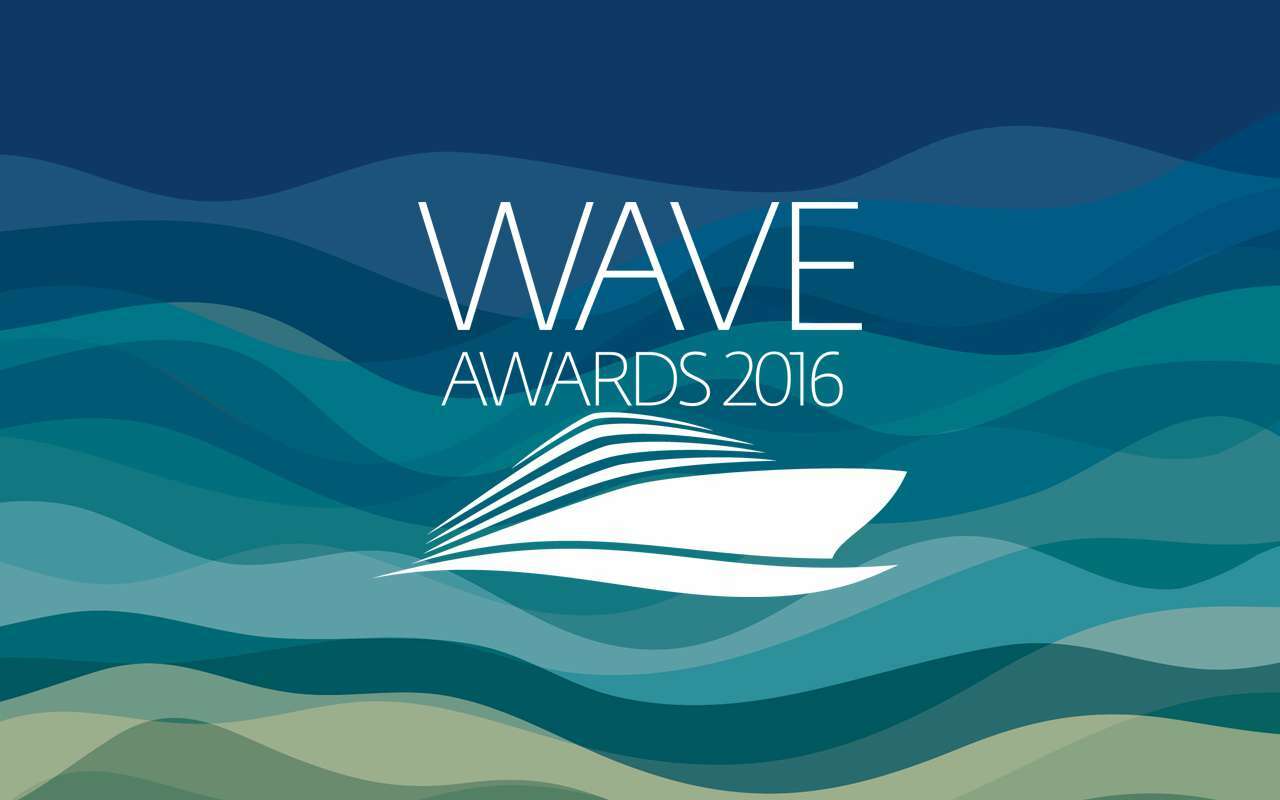 First Wave Awards finalists announced
Companies from across the cruise holiday sector have been announced as finalists for the first Wave Awards in 2016, from a total of 120 entries. The awards are owned and run by Real Response Media (RRM), publishers of World of Cruising, Cruise Trade News and Cruise Ports & Destinations. In addition, the RRM editorial panel
Companies from across the cruise holiday sector have been announced as finalists for the first Wave Awards in 2016, from a total of 120 entries.
The awards are owned and run by Real Response Media (RRM), publishers of World of Cruising, Cruise Trade News and Cruise Ports & Destinations.
In addition, the RRM editorial panel nominated about 30 companies and initiatives, and the public is voting for a further 27 companies and 40 destinations across their six categories. Those nominated by the editorial panel have had reports on their achievements in impartial editorial content.
Each finalist will receive an email informing them of the category or categories in which they have been nominated for the final stage judging.
The Wave Awards 2016 dinner and ceremony will take place on February 18 at the Royal Garden Hotel, Kensington, London.
2016 finalists
Abu Dhabi
AmaWaterways
Avonmouth
Azamara
Beamish Museum
Carnival
Celebrity
Celestyal Cruises
Costa (Diadema)
Cruise Baltic
Cruise Nation
Cruise118.com
Crystal Cruises
Cuba
Cunard
Dawson and Sanderson
Disney
Dover
Dover Castle
Dubai
Eden Project
Falklands
Falmouth
Fred.Olsen
Greenock
Harwich
Holland America Line
Hurtigruten
Iceland Travel
Iglu Cruise
Imagine Cruising
Jamaica
Korea
Leeds Castle
Leith
Liverpool
MSC Cruises
NCL
Newcastle
Norway (Hurtigruten)
Orbital Travel
P&O (Britannia)
Planet Cruise
Portsmouth
Princess Cruises
Reader Offers
Regent Seven Seas
Riviera Travel
Royal Caribbean
Saga
Seabourn
Silversea
Sissinghurst Castle
Southampton
Swan Hellenic
The River Cruise Line
Thomson Cruises
Tilbury
Titan
Uniworld
Viking
Voyages of Discovery
Voyages to Antiquity
For more details about the awards visit out dedicated Wave Awards website.