Search for your ideal Cruise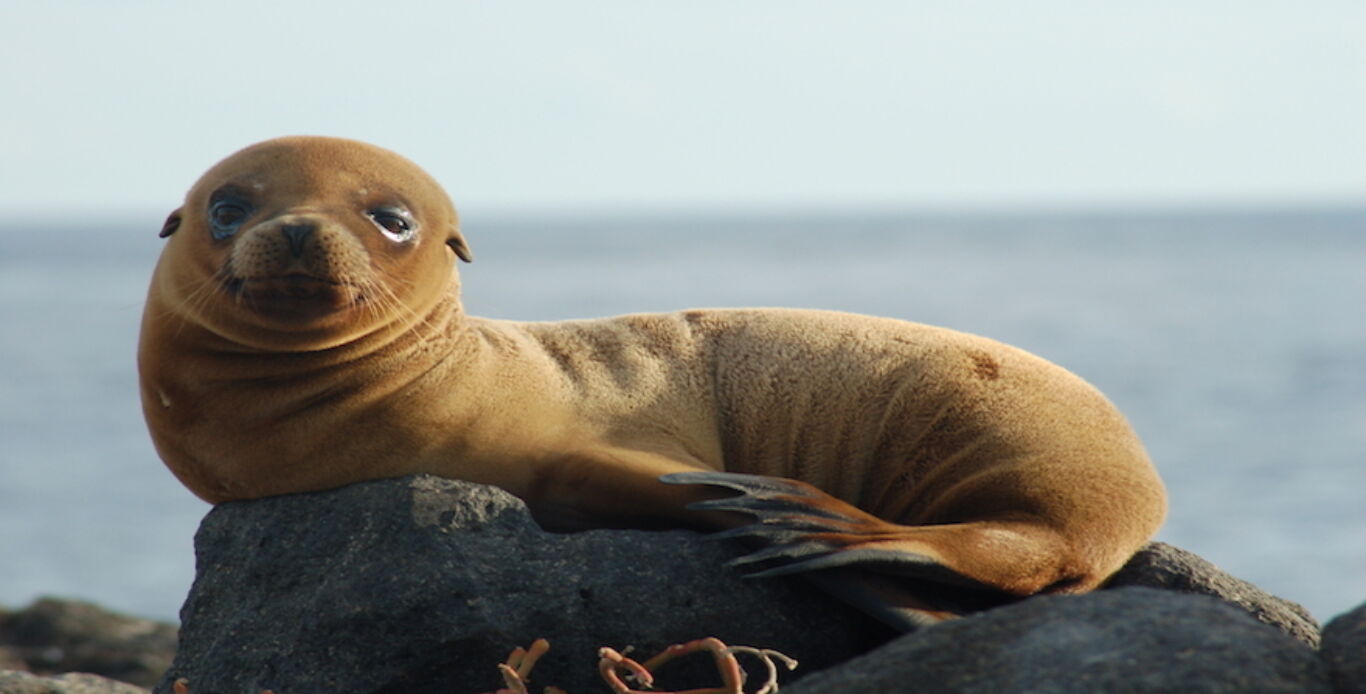 Galapagos Conservation Trust announces 2017 ecotourism cruise
The Galapagos Conservation Trust in conjunction with award winning travel agency Travel Matters and tour operator Go Barefoot has launched an eight-day cruise to the Galapagos Islands in May 2017. The cruise will raise awareness of the charity's efforts and the importance of ecotourism to protect the ecosystem and wildlife. The exclusive cruise provides a
The Galapagos Conservation Trust in conjunction with award winning travel agency Travel Matters and tour operator Go Barefoot has launched an eight-day cruise to the Galapagos Islands in May 2017.
The cruise will raise awareness of the charity's efforts and the importance of ecotourism to protect the ecosystem and wildlife.
The exclusive cruise provides a unique insight into the island's history, scientific significance and conservation whilst ensuring that tourism operations have a positive contribution to the Islands.
Visitors joining the Galapagos Conservation Trust cruise will be have the opportunity to discover the largest populated sea lion colony on Masquera Islet, visit Arnaldo Tupiza Turtle Breeding Centre on Isabela Island, plus, walk along picturesque beaches amongst marine iguanas, sea lions, and flightless Cormorants. Visitors can enjoy Floreana Island's saltwater lagoon, home to flamingos, and snorkel in several islands' wildlife abundant crystal clear waters.
Sharon Johnson, CEO of Galapagos Conservation Trust said: "This trip will provide visitors with the chance to explore the Enchanted Isles through the eyes of a conservationist. The wildlife in the National Park will certainly be a highlight of the trip and snorkelling in the waters around the Islands will provide the chance to see an abundance of sealife which bring to life the importance of the Galapagos Marine Reserve. I look forward to welcoming you on Board!"
The Galapagos Conservation Trust's supporter cruise is supported by award winning travel operator Go Barefoot and travel agency Travel Matters. James Scipioni, founder of Go Barefoot, states: "The cruise is a voyage of a lifetime, exploring the mysteries of the most fascinating and biologically significant place on Earth."
Karen Simmonds, owner of Travel Matters expresses: "We are thrilled and privileged to have been chosen by the Galapagos Conservation Trust to promote this amazing trip. Travel Matters encourages people to travel with a purpose and make their travel matter. By joining this cruise, travellers will not only be learning about ecotourism and the unique ecosystem of the Galapagos, they will be also be supporting the charity financially."
Price begins from £4500 per person in a double cabin excluding international and internal flights. Further details of the cruise can be found on the website.
http://www.travelmatters.co.uk/make-travel-matter/2017-galapagos-conservation-trust-supporter-cruise/