Search for your ideal Cruise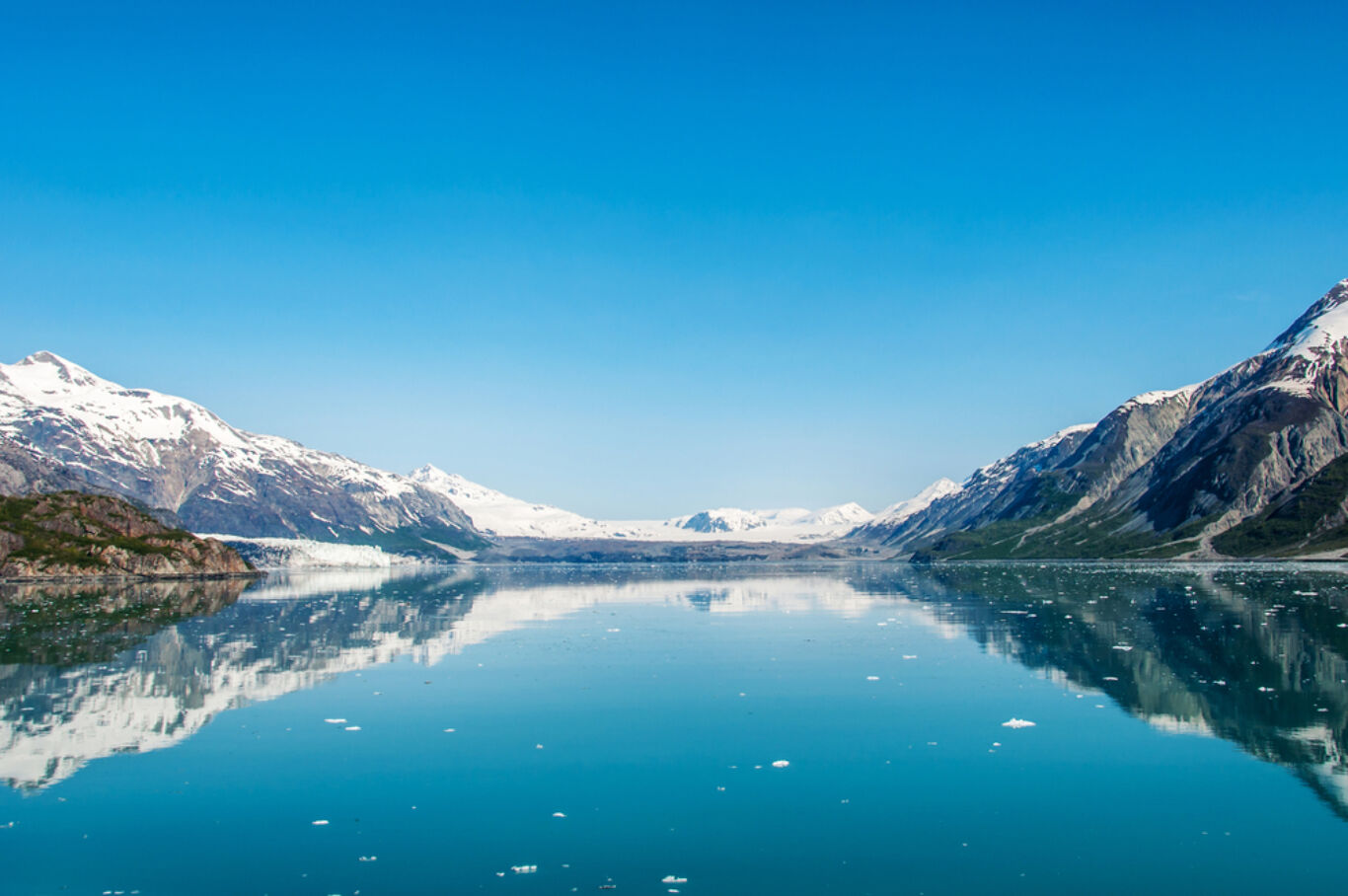 Guide to Alaska
By Royal Caribbean's Alaska cruisetour expert, Brendan Halcomb Packing for your Alaskan holiday Insider Hack #1: First-time visitors to Alaska typically come armed with a huge and heavy parka for their holiday, but no matter what time of year you visit, dressing in layers is always a more practical option, as you'll often need to take
By Royal Caribbean's Alaska cruisetour expert, Brendan Halcomb
Packing for your Alaskan holiday
Insider Hack #1: First-time visitors to Alaska typically come armed with a huge and heavy parka for their holiday, but no matter what time of year you visit, dressing in layers is always a more practical option, as you'll often need to take on all the seasons in the space of just one day! The weather varies vastly in this great state, from cool and rainy in the Inside Passage to mild and sunny in the Interior and the Anchorage area.
Insider Hack #2: It's vital to pack suitable shoes for your holiday. Unfortunately, high heels don't cut it in Alaska, so think comfort rather than fashion! Sturdy trainers should suffice for any hikes you have planned, but if you intend to try more intense treks or climbs, then do bring some light hiking boots as well (just make sure you wear them in beforehand to avoid any blisters).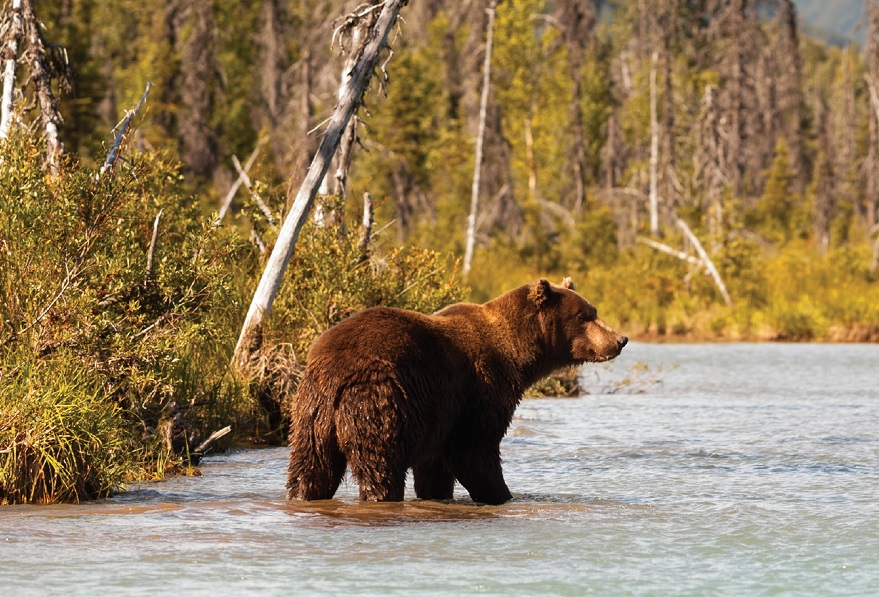 Insider Hack #3: I would recommend bringing a pair of binoculars as it can be difficult to get close to the animals without disturbing them. This way you'll be able to see so much more of the amazing wildlife Alaska has to offer. Otherwise, make sure to come as prepared as possible in regards to personal items like medication, as it will be difficult to source these things once you're on holiday.
Top things to do in Alaska
Insider Hack #1: Try and see Alaska from the sky! Viewing the glaciers from above is an extraordinary experience that you'll never forget. I'd recommend a fixed-wing flightseeing tour around or over Denali National Park. If you want to explore more of Denali National Park from the ground but aren't sure where to start, Royal Caribbean offers a Wilderness Spectacular cruisetour, in which guests will travel 62 miles into Denali Park, as well as embarking on the Tundra Wilderness Tour. Guests have the opportunity to discover more of the park's magnificent forests and search for the area's wildlife – with the help of a guide – while enjoying the peace of mind that comes from knowing that all accommodation and transport has been arranged in advance.
Insider Hack #2: Dog mushing is also a big deal in Alaska (it's the state sport!). For an authentic experience, Royal Caribbean offers a Dog Sled and Mushers Camp Experience in Skegway, where guests can experience an exhilarating dog-sledding voyage across the breathtaking mountain terrain, learning the ins and outs of racing, as well as visiting an authentic musher's summer camp.
Insider Hack #3: The Kenai Fjords National Park in Seward is spectacular – the remarkable scenery makes this place a must-see. If you're cruising with Royal Caribbean, book onto the Kenai Fjords Cruise shore excursion and enjoy a relaxing five-hour ride through Resurrection Bay, seeing the park's largest icecap, Bear Glacier.
Insider Hack #4: If you're a wildlife lover, then whale watching is an absolute must. Juneau or Icy Strait are the best spots for trying to catch a glimpse of these fascinating creatures. Be sure to try Royal Caribbean's Whale Watching and Wildlife Quest shore excursion, during which you will join a crew onboard a waterjet-powered catamaran in search of whales and other native Alaskan wildlife.
Insider Hack #5: Another great way to take in all the surrounding beauty Alaska has to offer is via the White Pass and Yukon Rail, which climbs into the mountains. It's a very cool experience and a great way to take in Skagway's fascinating history and spectacular mountainous scenery. In addition, Mendenhall Glacier is an easily accessible glacial experience for those who want discover more of Juneau's natural splendours.
Best places to eat in Alaska
Insider Hack #1: If you are only able to try one of Alaska's local delicacies, it must be the seafood – there's nothing quite like it! If you're passing through Anchorage, try Orzo for its fantastic seafood. Another hotspot in this area is Simon and Seaforts, one of my favourite eateries, which has the most spectacular views for you to enjoy while tucking into a classic American dining experience.
Insider Hack #2: Pike's Landing in Fairbanks has waterfront views and provides mouth-watering specialties prepared by some of Alaska's best chefs. Another must-try restaurant is Tracey's King Crab Shack in Juneau. If you're keen to sample some of Alaska's local tipples, then head to the Glacier Brewery and ask for one of the specialty beers.
Where to go to catch a glimpse of Alaska's wildlife
Insider Hack #1: Head to Denali National Park for your best chance to see the Alaska big five: moose, caribou, bears, dall sheep and wolves. With Royal Caribbean's Great National Park Adventurer cruisetour, guests can combine a 63-mile tour into Denali National Park with a 100-mile boat trip into Kenai Fjords National Park, for the best opportunities to catch a sighting of Alaska's land and sea wildlife.
Insider Hack #2: Try an Eagle Float trip in Skagway or Haines to see eagles in their natural habitat. It's also worth taking a day to bike down the Tony Knowles Coastal Trail in Anchorage, one of the most beautiful coastal trails in the nation, for the opportunity to see moose. Or head to Kenai in Seward to catch a glimpse of Alaska's amazing marine wildlife, including orcas, whales and sea lions.
Insider Hack #3: As mentioned, Juneau and Icy Strait are your best bet for spotting a whale or two. However, it's worth bearing in mind that there is no best day or time for seeing Alaska's wildlife.