Search for your ideal Cruise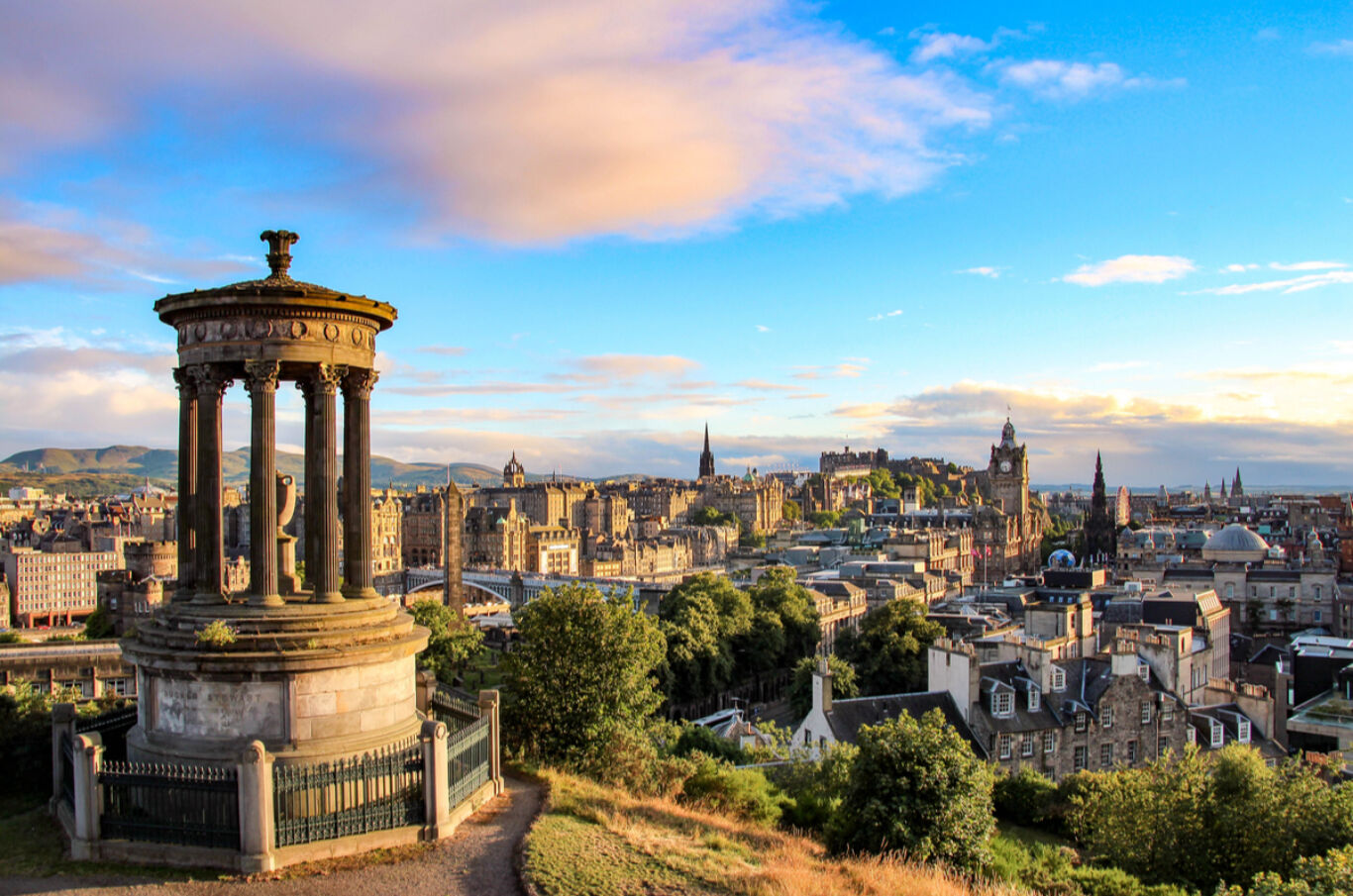 Highlands & Islands
Sail round Scotland with Princess and you'll discover a ship that's fit for a queen. I first saw Edinburgh in the psychedelic summer of 1967. I was a shy teenager on a visit to my great aunt. She was a Scottish widow with an accent to match (despite her humble beginnings in a London slum)
Sail round Scotland with Princess and you'll discover a ship that's fit for a queen.
I first saw Edinburgh in the psychedelic summer of 1967. I was a shy teenager on a visit to my great aunt. She was a Scottish widow with an accent to match (despite her humble beginnings in a London slum) and I failed to meet with her approval. But neither did Edinburgh meet with mine. The gnarled, grimy architecture looked like a nightmare and the air reeked of whisky.
The visit was not a success and it was a full ten years before I returned. This time I was a jazzed-up, juiced-up music writer, touring with Siouxie and the Banshees in the heyday of Punk. But the city seemed as bony and oppressive as ever.
Fast-forward to a sun-kissed late spring morning in 2017, and an older, wiser man steps ashore – with a hint of arthritis – at the cruise terminal in South Queensferry. This time, Edinburgh does feel different. But while tourists dictate the nature of retail in the streets, hence the plethora of lambswool scarf shops, kilt-makers and tattooists, and the old slum tenements are turning into luxury apartments, the song remains the same.
The dark, swirling architecture of a city once dubbed the most gothic outside Transylvania still takes the breath away. Although it inspired the young JK Rowling, I was too immature, and then too drunk, to appreciate it before. But it was third time lucky and Edinburgh opened up to me like a dazzling purple heather bloom.
I was cruising aboard Caribbean Princess, embarking at Greenock to sample a 12-day British Isles cruise that begins in Southampton, dips down to Guernsey, then takes in the east coast of Ireland before sailing round the top of Scotland and back down to France.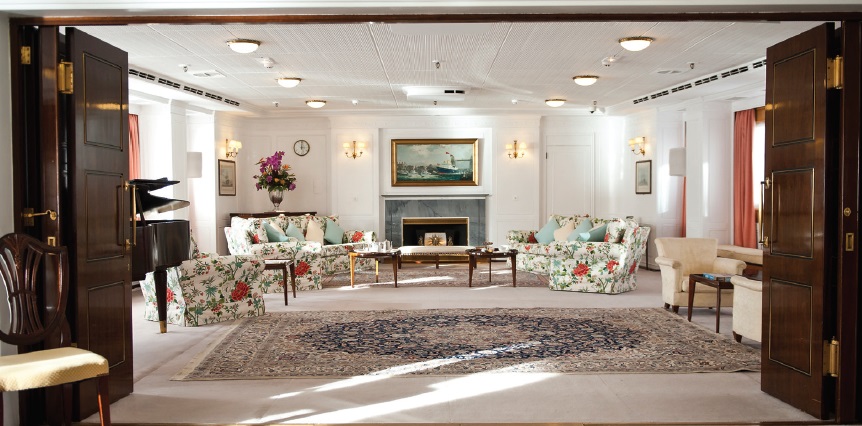 Of the ship's Edinburgh-based excursions, I chose a visit to the Royal Yacht Britannia, permanently moored at Leith. The vessel may be Scotland's premier tourist attraction but it is surprisingly understated. The Queen's bedroom is reminiscent of a decent B&B in Eastbourne, except for the minuscule single divan. Prince Philip's bed – in another room – isn't much bigger. Only the guest room has a double, brought on board by Prince Charles for his honeymoon with Princess Diana.
Later, after a hearty three-course lunch near Princes Street, I strolled around lofty Edinburgh Castle. Looking down on all around it (rather like my Great Aunt) it cradles centuries of secrets in its cold stone bosom. I was chilled by the Prisons of War exhibition in the Castle vaults, but by then I had fallen in with a fellow cruise passenger who – would you believe it – actually lives in the city. After he'd popped home to check his post he took me for a glass of peaty malt in a local hostelry before we both headed back to the ship.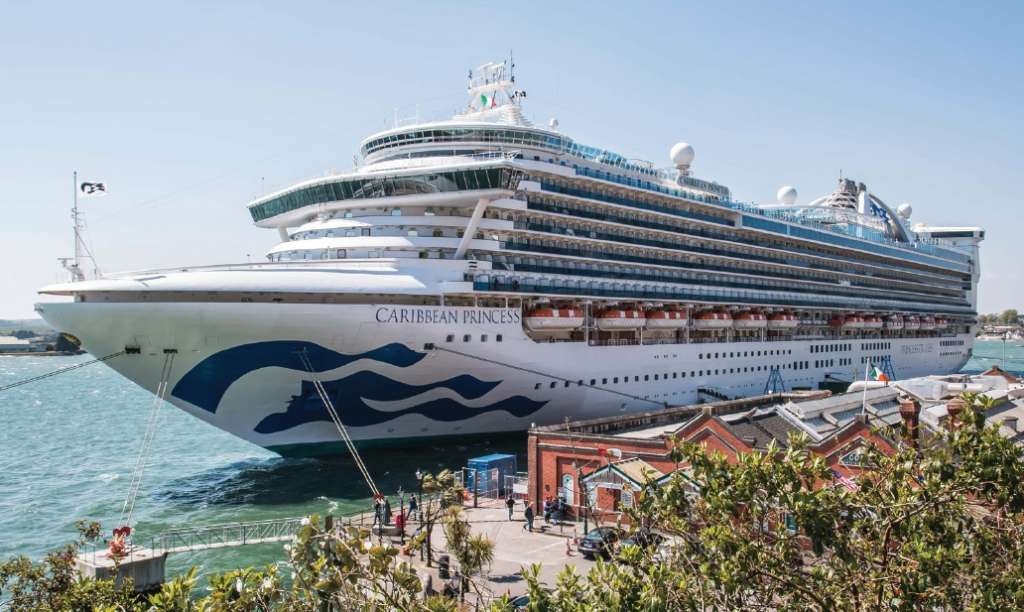 And Caribbean Princess is the kind of ship you want to come home to.
She was recently treated to a multi-million-pound refit, much of it spent on redesigned dining venues and three new youth and teen clubs, but she remains as cosy and familiar as a favourite pair of slippers. Princess have worked hard at cornering the market in relaxed predictability, and it's a formula that people keep coming back for. They know the service will be impeccable, the food bountiful and consistently delicious, the accommodation comfortable and the atmosphere convivial, with the captain (in this case Marco Fortezze) leading the way. No one minds if the entertainment is a touch homely (David Copperfield turned out to be not the superstar US magician but the British comic who
co-starred with Tracy Ullman and Lenny Henry in the eighties TV show Three of a Kind). And anyway, if you don't like the show you can always get your five a day on the casino fruit machines.
Americans accounted for two thirds of the 3,000-plus passengers on my sailing, and every one of them I spoke to had cruised with Princess before.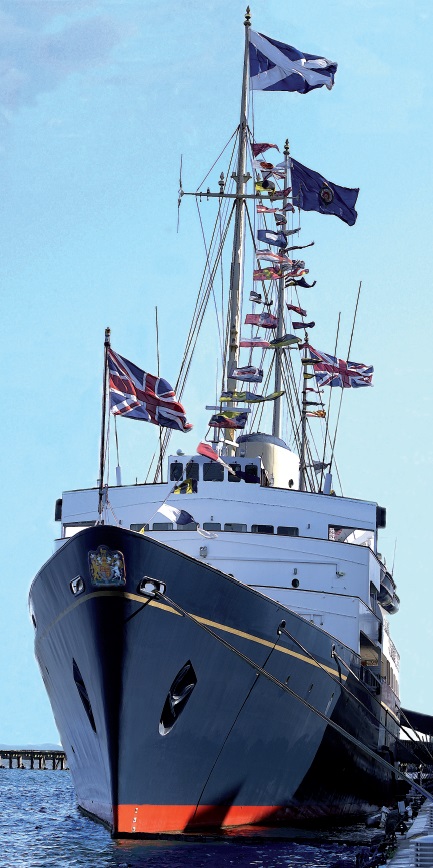 "Better the devil you know," a woman from Philadelphia told me, as our tender chugged beneath the Forth Bridge. This was her thirteenth cruise.
Familiarity is just what the doctor ordered when the day's excursion takes you out of your comfort zone. And Invergordon, our first call after Greenock, might just do that (especially if you're from Philadelphia). Within range of this little port are eerie Loch Ness, with its rumoured inhabitant, and forbidding Cawdor Castle, with its connections to Shakespeare's Macbeth. A shroud of magic and mystery hangs in the Highland air, and the land flames with the gold of gorse. Somewhat improbably, Mohamed Al Fayed lives here. Well, he has a little holiday home in the area – a 30,000-acre estate. Apparently, Dodi and Diana would sometimes come to stay.
But back to the comforts of home. Hungry cruisers face an agony of choice each night: traditional, buffet, top-of-the-range steakhouse, Italian trattoria, you name it. Then there's the sumptuous Crown Grill ($29 a head) and Sabatini's Italian restaurant ($25). Both would be perfect for a special night, but I can heartily recommend the dish of scallops, shrimp and a crab-stuffed flounder, served in a skillet at Steamers – or the barbecue fare at Planks.
Before dinner you might like to savour a cocktail or two Vines or Crooners, or any of the other bars dotted around, some playing live music, others with just the sound of ice against glass and lively chatter. And then perhaps a show in the Princess Theatre after dinner, followed by a quick groove in Skywalkers Nightclub, halfway between the ship and the stars.
There are a couple of formal nights during the cruise, if that's your thing, but the atmosphere on board is anything but stuffy. I judge this by the corridor test: when a passenger is coming towards you down one of those infinite passageways, how will the greeting go? A smiling "Hello"? A cursory nod? A begrudging, shoe-gazing grunt? Or nothing? I'm pleased to report that eye contact is the Princess way, and everyone smiles.
Why is that, I wonder. Could it be – and this is just a theory – that couples have more and better sex on a cruise? You know, the intimacy of the stateroom, the romance of the sea…Maybe that accounts for the inordinate amount of re-bonkings, sorry, re-bookings – over 50 per cent at the last count.
Whatever the reason, this is the happiest of ships. But not even Princess can tame the elements, and strong winds denied us our scheduled visit to Kirkwall on the Orkneys. No matter. When there's this much to do, a day at sea is hard to beat, and I spent my time watching La La Land on a big screen in the Princess Theatre, taking part in a pub quiz, and having a Thai coconut poultice massage in the Lotus Spa. Oh, and sampling an Ernesto burger in the new Salty Dog Grill on deck 15.
Did I have any grumbles? Well, despite the US contingent there were nearly 400 Brits on board, so would it have hurt to televise Arsenal v Manchester United in the Churchill Lounge/Sports Bar? And we'd all have appreciated BBC and ITV on the stateroom TV. But these are minor quibbles. Princess boast that you'll "Come Back New" from one of their cruises, and there's no doubt that this round-Britain cruise is one long, relaxed treat for body and soul. Even my Great Aunt would have approved.
THE BASICS
Speciality coffee: from $2.95
Pint of lager: $7 n Glass of house wine: $7
Gratuities: Discretionary $13.50 per person per day added to account (depending on stateroom type)
Edinburgh excursion – $199 (including three course lunch)
BOOK IT
12-night British Isles sailing with an overnight stay in Dublin, departing Southampton on June 30 and calling at Guernsey, Cork, Dublin, Belfast, Glasgow, Invergordon, Edinburgh and Le Havre, from £1,399pp including all main meals, 24-hour room service and onboard entertainment. See princess.com