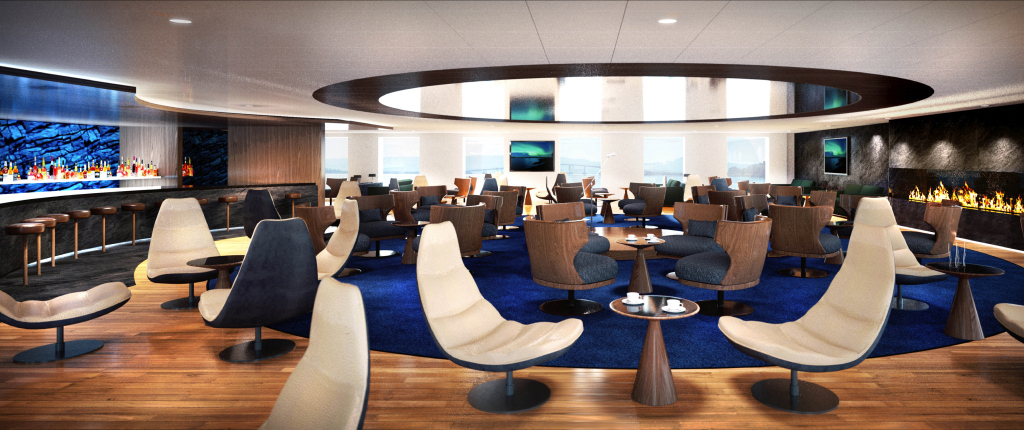 Hurtigruten announces upgrade of coastal fleet
Hurtigruten has announced a refurbishment programme that will see four of its coastal ships under-going a makeover in 2016. Four coastal ships will be given new 'Arctic interior' which will see modern Scandinavian interiors fitted to reflect the coastal landscapes of the Arctic. MS Polarlys will be the first ship to be refurbished in January
Hurtigruten has announced a refurbishment programme that will see four of its coastal ships under-going a makeover in 2016.
Four coastal ships will be given new 'Arctic interior' which will see modern Scandinavian interiors fitted to reflect the coastal landscapes of the Arctic. MS Polarlys will be the first ship to be refurbished in January 2016, during a 22-day programme of works. MS Kong Harald, MS Nordkapp and MS Nordnorge will follow.
All common areas of the ships will see changes with the reception areas, cafés, bistro areas and the aft deck all to be renovated. Restaurants will have a modern Nordic feel and barbecue stands out on deck will also be installed.
Magnus Zetterberg, Managing Director of Hurtigruten UK, said: "The interior will reflect the breath-taking coastal landscapes we sail past. We have made it stylish and yet unpretentious. The colours are earthy and from the coast and the sea. Many of the materials are natural, such as wood, slate and leather."
The company is already undertaking a total refurbishment of the newly named MS Spitsbergen.
Facilities on MS Spitsbergen will be similar to those already offered across the fleet. The ship will offer suites fitted with balconies and full height windows, offering passengers their own private space from which to watch the northern lights or midnight sun.
Refurbishment will be completed in time for the ship to operate from 8 May. She will sail as an additional ship on the Norwegian coastal route, before officially taking the place of MS Midnatsol in autumn 2015. MS Midnatsol will head south to Antarctica for the winter 2016/2017 season and at this point MS Spitsbergen will operate the traditional Hurtigruten schedule as a working ship.
For the first few months of operation, MS Spitsbergen will plot a parallel route alongside MS Lofoten. However, while MS Lofoten will follow her regular schedule, MS Spitsbergen will not stop overnight, leaving her more time to spend in selected ports during the daylight hours. All of the regular excursions such as rib boat rides, whale watching, horse-riding and sea eagle safaris will all be on offer.
She will also be the latest ship to offer Hurtigruten's new Coastal Expedition concept, with a lecture programme, regular hikes and expedition team on-board. The new product will operate on MS Nordnorge, MS Nordkapp and MS Nordlys from 1 January 2016.
MS Spitsbergen Gallery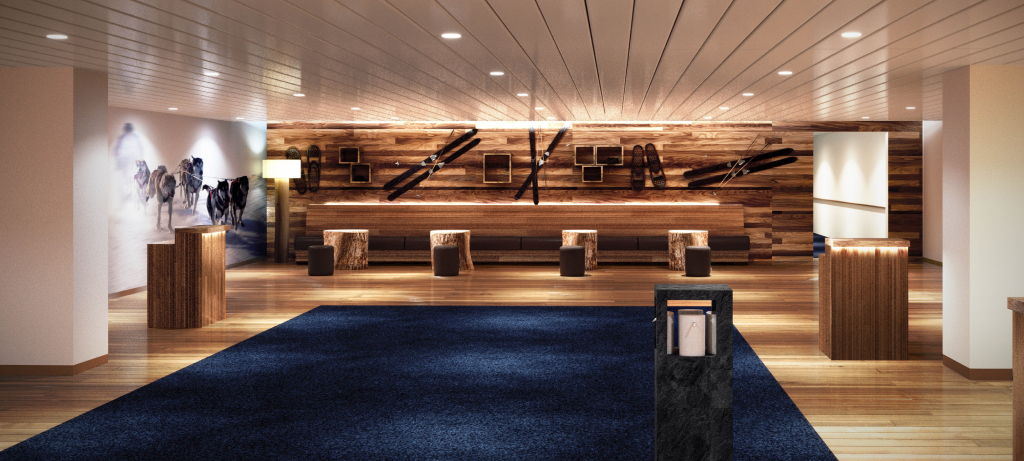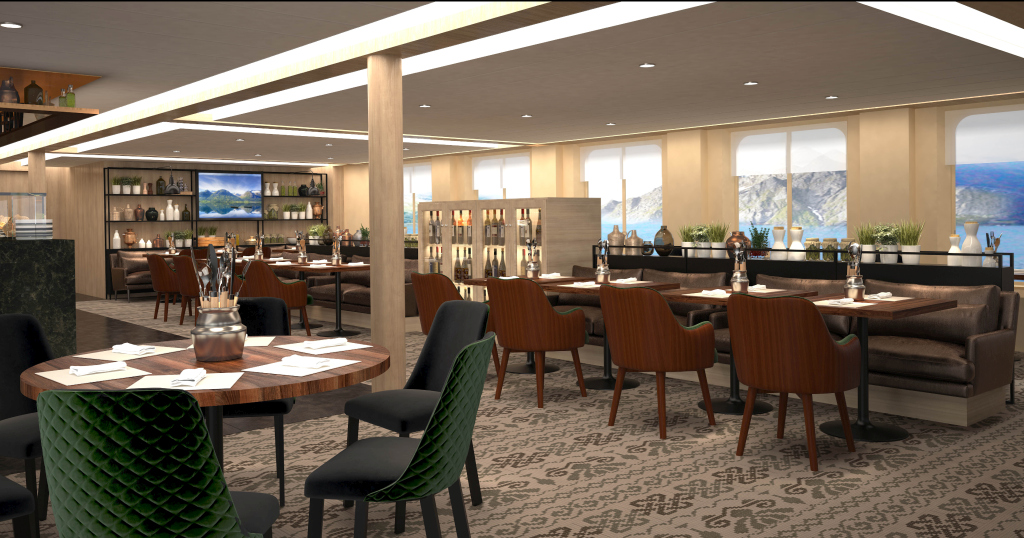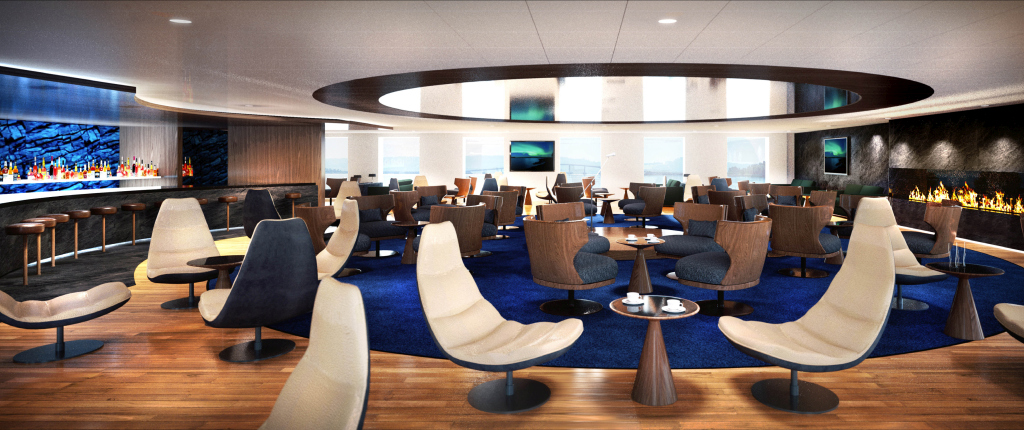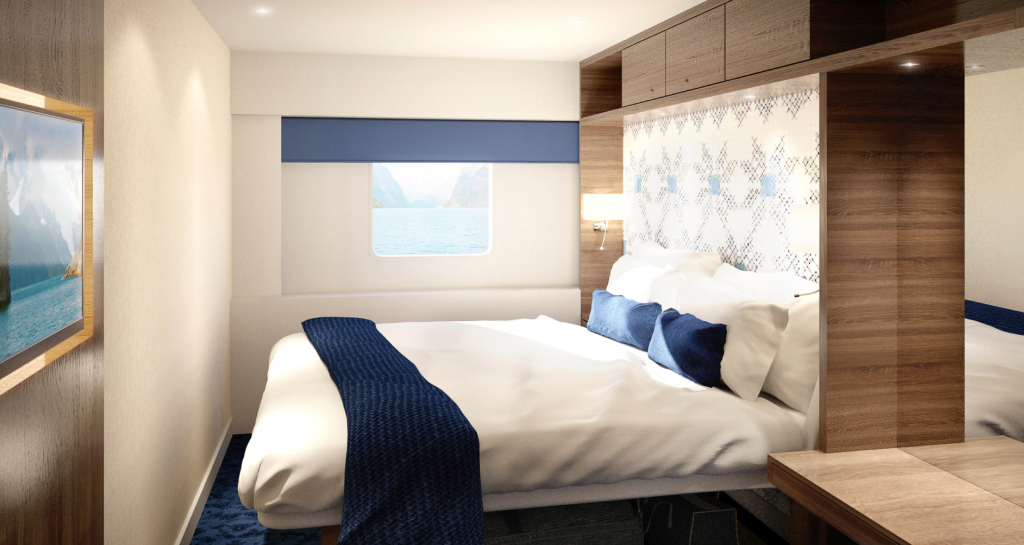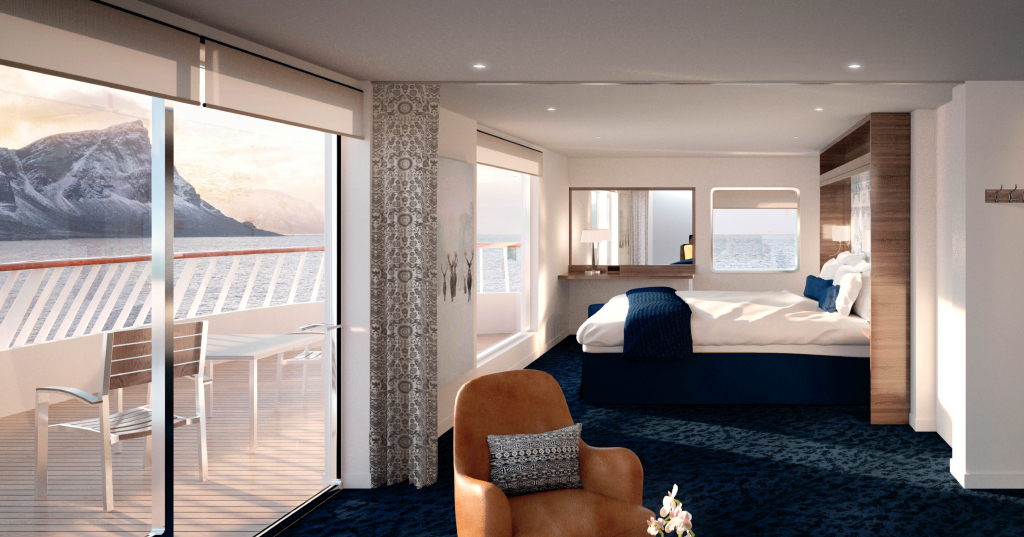 (Image credits to Hurtigruten)