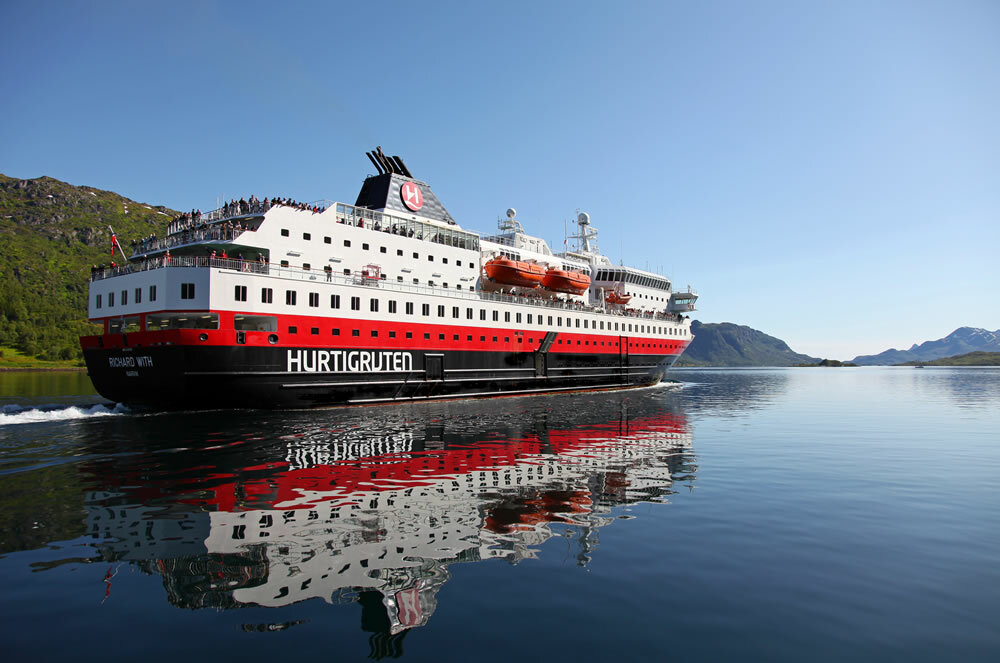 Hurtigruten launches 12 new cultural voyages for Spring 2016
Hurtigruten has added 12 new cultural voyages along the Norwegian coast for Spring 2016. The cultural journeys will allow guests to follow in the footsteps of musician Edvard Grieg through the landscapes that shaped Norwegian art, music and history. The journeys will mirror the Classic Coastal voyages in terms of route, starting at Bergen in
Hurtigruten has added 12 new cultural voyages along the Norwegian coast for Spring 2016.
The cultural journeys will allow guests to follow in the footsteps of musician Edvard Grieg through the landscapes that shaped Norwegian art, music and history.
The journeys will mirror the Classic Coastal voyages in terms of route, starting at Bergen in the south and heading to Kirkenes, in the north, before heading back south again. The ship will pass through countless fjords, with stops at remote coastal communities as it travels high up into the Arctic circle.
Each Cultural Voyage starts with a piano concert in a cave at Trollhaugen, Grieg's home in Bergen where guests will enter the cave by raft across the crystal clear lake, which will be specially illuminated for the occasion. After the concert they will then enjoy a guided tour of the composer's villa.
A total of 17 cultural excursions or activities are included in each trip with a further six available for an additional fee.
Music lovers will be treated to operatic arias performed inside a cave in the mountains and a concert in an old fish-oil factory. Those who enjoy more traditional venues can visit coastal churches and the Arctic Cathedral in Tromsø. Among the many concert halls visited is Stormen in Bodø. The city's Grand Hall was opened in Autumn 2014 and has been labelled 'outstanding' by Nordic design institutions for its cultural and architectural features, as well as its wonderful acoustics.
In addition to the concerts, passengers will enjoy lectures on Norwegian culture, guided cathedral tours, art exhibitions and botanical garden tours.
The full Hurtigruten Cultural Voyage lasts 12 days sailing round-trip from Bergen. A shorter trip is possible with guests able to sail either the north- or south-bound portion of the journey.
The 12 day voyage departing on 4 April 2016 on MS Kong Harald round-trip from Bergen starts from £1,250 per person based on two people sharing an inside cabin on a full-board basis. Flights and transfers start from an additional £330 per person. Other departure dates are available during April and May 2016.
The Cultural Voyages are in addition to the new expedition-style cruises offered by Hurtigruten in Norway which start in January 2016.
(Photo credit to Hurtigruten; Axel M. Mosler Dortmund)