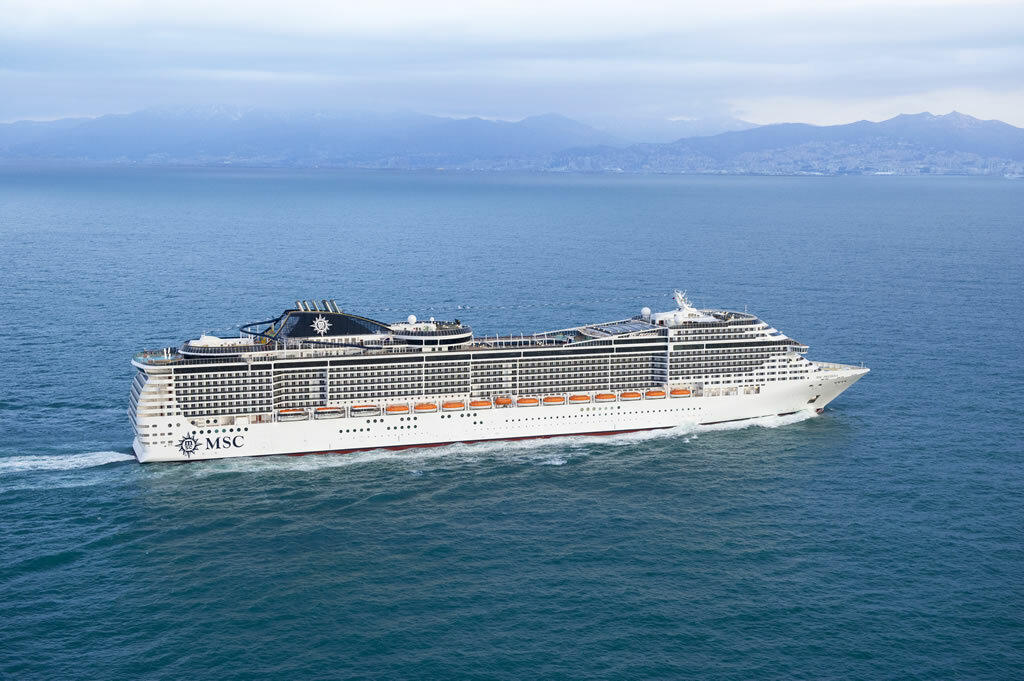 MSC Cruises suspends calls to Turkey
MSC Cruises has become the latest cruise line to suspend calls to Turkish ports. The cruise line blamed "growing concerns by guests as a result of the recent tragic events in Istanbul" for the suspension. MSC Magnifica's itineraries from March will be affected. Calls to the ports of Istanbul and Izmir will be replaced with
MSC Cruises has become the latest cruise line to suspend calls to Turkish ports.
The cruise line blamed "growing concerns by guests as a result of the recent tragic events in Istanbul" for the suspension.
MSC Magnifica's itineraries from March will be affected. Calls to the ports of Istanbul and Izmir will be replaced with calls to Mykonos and Piraeus, at least for the immediate future.
| Date | Original Itinerary | Revised Itinerary |
| --- | --- | --- |
| Sat 26 Mar | Venice, Italy | Venice, Italy |
| Sun 27 Mar | Bari, Italy | Bari, Italy |
| Mon 28 Mar | Olympia (Katakolon), Greece | Olympia (Katakolon), Greece |
| Tue 29 Mar | Izmir, Turkey | Mykonos, Greece |
| Wed 30 Mar | Istanbul, Turkey | Piraeus (Athens), Greece |
| Thu 31 Mar | At Sea | At Sea |
| Fri 1 Apr | Dubrovnik, Croatia | Dubrovnik, Croatia |
| Sat 2 Apr | Venice, Italy | Venice, Italy |
Last year Costa Cruises and Celebrity Cruises cancelled calls to Turkey amid security concerns. Earlier this week we reported on news that Crystal Cruises had dropped its planned calls to Istanbul and Kuşadasi. Itineraries to be sailed by Crystal Symphony and Crystal Esprit were affected.
Last month Disney Cruise Line cancelled its plan to sail to the Eastern Mediterranean altogether. The cruise line cancelled calls at Piraeus (Greece), Mykonos (Greece), Kusadasi (Turkey), and Valletta (Malta), and replaced them with calls to Livorno (Italy) and Villefranche (France).
Celebrity Cruises has dropped planned calls to Istanbul on its Celebrity Reflection and Celebrity Equinox 2016 itineraries although the cruise line blamed "port construction and berth availability" for this change rather than security fears.
The threat of terrorism and political instability affected the cruise industry last year. In April 2015 MSC Cruises removed Egyptian and Ukrainian ports from its itineraries amidst on-going political unrest.
In March MSC Cruises cancelled its planned calls to Tunis, Tunisia, after a total of 17 cruise ship passengers were killed in a terrorist attack. Most cruise lines will continue to avoid the port this year with Silversea's Silver Spirit, Croisières De France's Zenith, Hapag-Lloyd's Europa, and Phoenix Reisen's Amadea the exceptions. MSC Meraviglia is currently scheduled to call at the port in late 2017 as part of its maiden season.
(Photo credit to MSC Crociere)