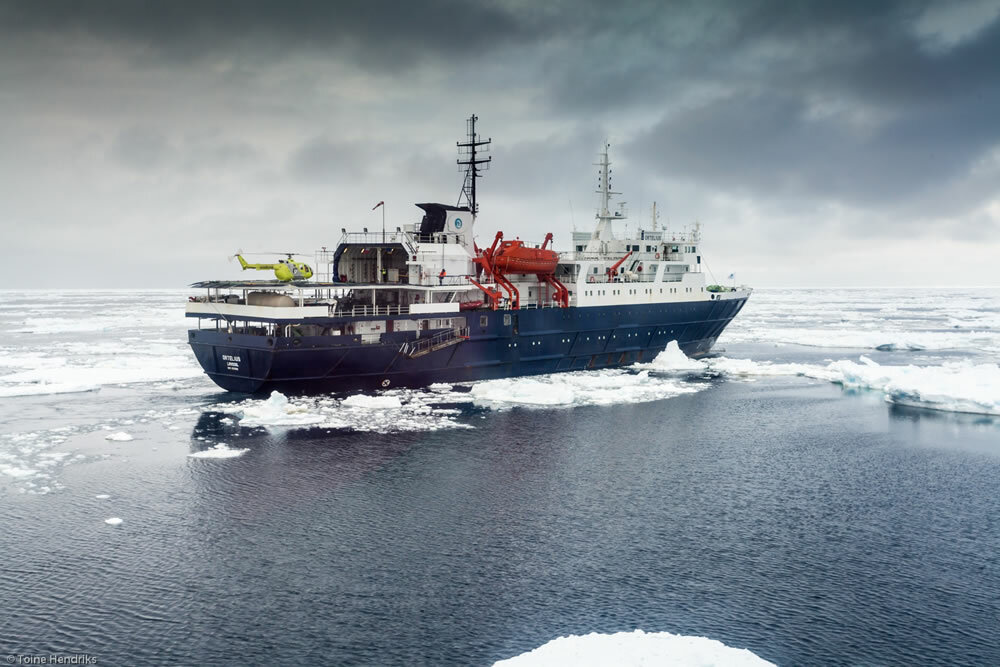 Oceanwide Expeditions announces two new voyages to Antarctica
Following successful exploration runs in 2013 and 2015 Oceanwide Expeditions has announced two new expeditions to the Ross Sea in Antarctica for 2017. The Dutch polar cruise company will be sending the ice-strengthened vessel Ortelius to the region. The 116-passenger ship will sail on a 32-day voyage from Ushuaia, South America, to the Antarctic Peninsula, crossing
Following successful exploration runs in 2013 and 2015 Oceanwide Expeditions has announced two new expeditions to the Ross Sea in Antarctica for 2017.
The Dutch polar cruise company will be sending the ice-strengthened vessel Ortelius to the region. The 116-passenger ship will sail on a 32-day voyage from Ushuaia, South America, to the Antarctic Peninsula, crossing the Polar Circle, sailing in the Bellingshausen sea and the Ross Sea. The voyage continues to the uninhabited Campbell Island and ends in Bluff, New Zealand.
The second cruise is based on an identical itinerary in reverse order.
British Polar explorer Sir James Clark Ross first discovered the Ross Sea region in 1841. 60 years later the race to the South Pole began and today many of the relics – such as the huts of Robert Falcon Scott and Ernest Shackleton – still exist, preserved by the cold, ready to be visited by modern-day explorers.
Very few expeditions have ever ventured this far south to the Ross Sea. The Ross Sea region presents a challenge, partly due to the enormous distances and partly as the Ross Ice Shelf prevents a full seasonal operation. Oceanwide Expeditions will attempt to land passengers in rarely visited areas such as the volcanic Peter I Island, the huts of the Shackleton and Scott on Ross Island, McMurdo Station, the Dry Valleys, and Campbell Island, home to the Southern Royal Albatrosses.
The voyages will visit one of the last wildernesses on earth, hardly touched nor visited by humans. Passengers will experience the largest ice-formations in Antarctica and will encounter a diversity of life despite the region's harsh conditions. Wildlife spotting opportunities should be abundant as the Ross Sea is home to minke whales, orca's, weddell and crabeater seals, adelie and emperor penguins, petrels and skuas.
Oceanwide Expeditions CEO Michel van Gessel said: "With the advantages of the Ortelius in combination with the use of helicopters, our travellers are having some great opportunities exploring Antarctica's most fascinating sites."
Departures are scheduled for 13 January and 15 February 2017 and prices start from €19,950 (approximately £14,650) per person on a cruise-only basis.
(Photo credit to Oceanwide Expeditions)