Search for your ideal Cruise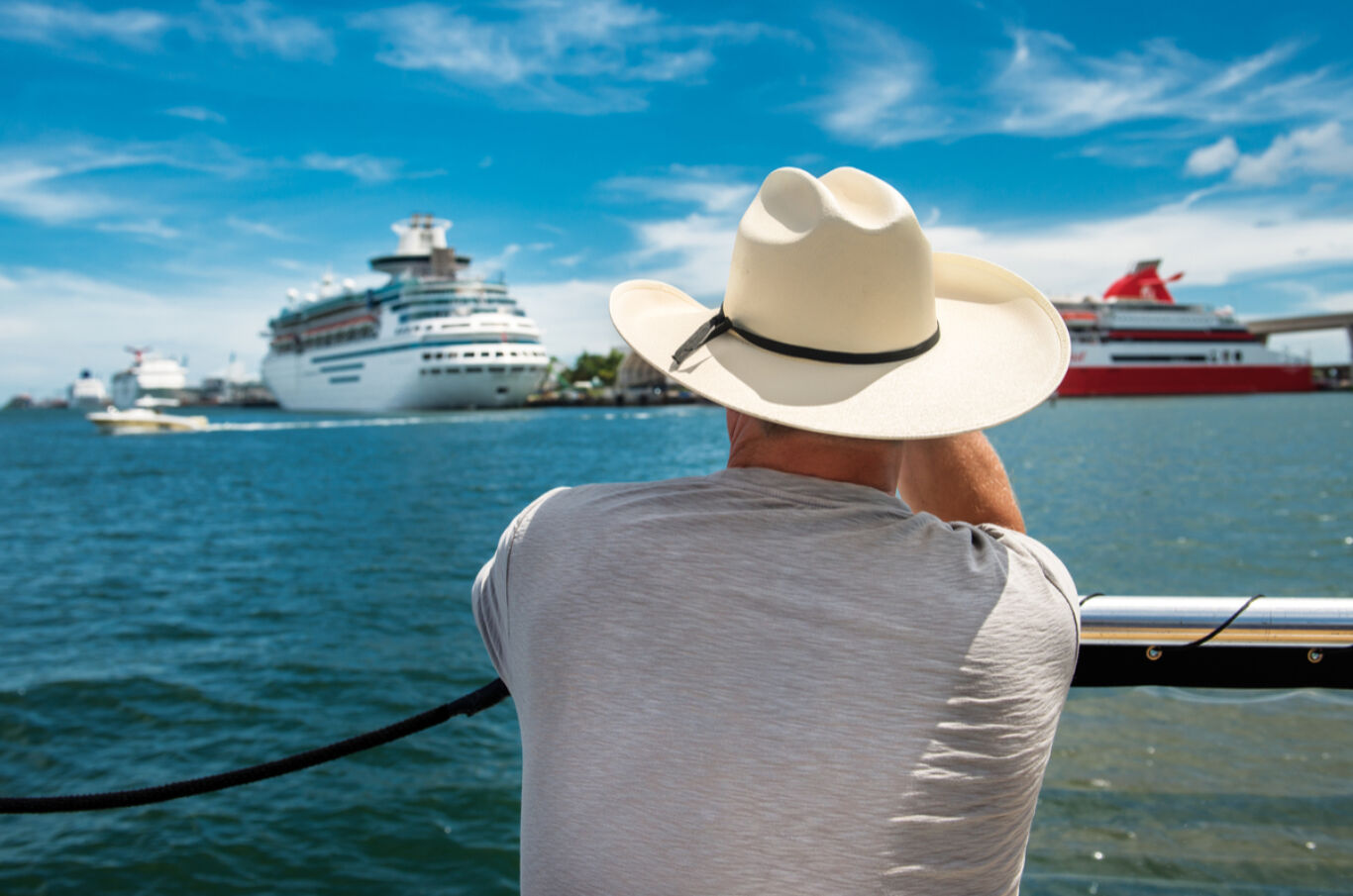 One's Perfect, Two's a Crowd
Has 2017 been the year for independent travelling? We look at why it's become so increasingly popular. When it comes to cruising, going solo is quite possibly, the best way to do it. And, if you're a seafarer who prefers to take to the oceans in a cabin for one, you're not alone. But why
Has 2017 been the year for independent travelling? We look at why it's become so increasingly popular.
When it comes to cruising, going solo is quite possibly, the best way to do it. And, if you're a seafarer who prefers to take to the oceans in a cabin for one, you're not alone. But why has independent travelling become so popular?
"Well there's no one to keep me awake snoring to start with," told one of our team members, Lucy.
"When I told friends, work colleagues and family that I was jetting off alone, I expected glances of sympathy – but in fact, their reactions were quite the opposite! It turns out, I was quite the envy of so many people – those that don't have the opportunity to just jet off and enjoy peace and quiet. I was actually quite smug when I sprawled out in the back of my taxi en-route to the airport!"
Lucy's account is not too dissimilar to others we've heard about the office, as it would appear that 2016 is the year to embrace independence at sea – and at land for that matter. If you too dream of packing and dashing, without the need to compromise and think about doing someone else's packing, you've come to the right place.
Below are our top tips on choosing your cruise for one – please just be sure to let your husbands and wives know where you're off to – (sorry, we couldn't resist!)
1. Do it with confidence
Like Lucy, you might be worried about telling people you're holidaying alone. Our advice is don't be. Tens of thousands of our customers choose to cruise alone every year. It's easy to assume they're lonely and without a travelling companion; but for most, it's a choice – a luxury even!
2. The world is your oyster
Years ago, our customers travelling independently would play it safe; mostly choosing itineraries close to home such as the British Isles. These days, things couldn't be more different; with many of us jetting off as far as Australia and Indonesia, or to meander the rivers of Asia. The world is getting smaller, so go and discover it all!
3. Be our (dinner) guest
Throwing a map into your bag and heading off for a day exploring is both exciting and empowering, but like many of our solo travellers, you might like to chat about your adventures of an evening. Cruise lines have finally made this easy for us, and offer a whole host of options for when our tummies are rumbling.
You can join a table for as many as 12 on some ships, or as small as two or four on others. Or, just come and go as you please; many lines now offer dining that's completely flexible – so just see how you feel on the day.
4. Get a bargain
Cruise lines have wised up to the fact we like to take holidays for one, so it's no surprise that many have started to offer this luxury with no surcharges. It's not all of them however, but we're certainly encouraging the others to follow suit.
5. Spread yourself out
Cruising alone needn't mean compromising on space. When cruise lines are feeling generous, 'twin' cabins often come in at less than the usual cost for a single cabin. This means you can pack that extra four pairs of shoes (and the matching bags), as you'll have the storage space designed for two – at no extra cost!
6. Pack your dancing shoes
If you're a regular on the dance floor back at home, or fancy learning from scratch, cruising gives you the perfect opportunity to pick up a new step or two. Many cruise lines encourage solo travellers to have a 'night on the tiles' by ensuring there are a couple of dance hosts on board, both male and female.
7. Make new friends (if you want to)
Cocktail parties, 'singles' nights and sociable lounges are all places you can make new friends at sea – but only if you wish. Cruising is all about flexibility, so if you'd prefer to spend your time being a book worm, or hiding behind a broadsheet minding your own business, that's ok too – you're the boss on this holiday remember!
8. Safety in numbers
When visiting your favourite cities and ports, you're in the driving seat. Not literally of course, who wants to drive on holiday? but the way you spend your time ashore is completely up to you. Experienced travellers may opt to head off the beaten track and enjoy a self-guided tour, but if you'd prefer to be a pack animal when exploring the sights, there's always a choice of optional excursions you can join if you wish.