Search for your ideal Cruise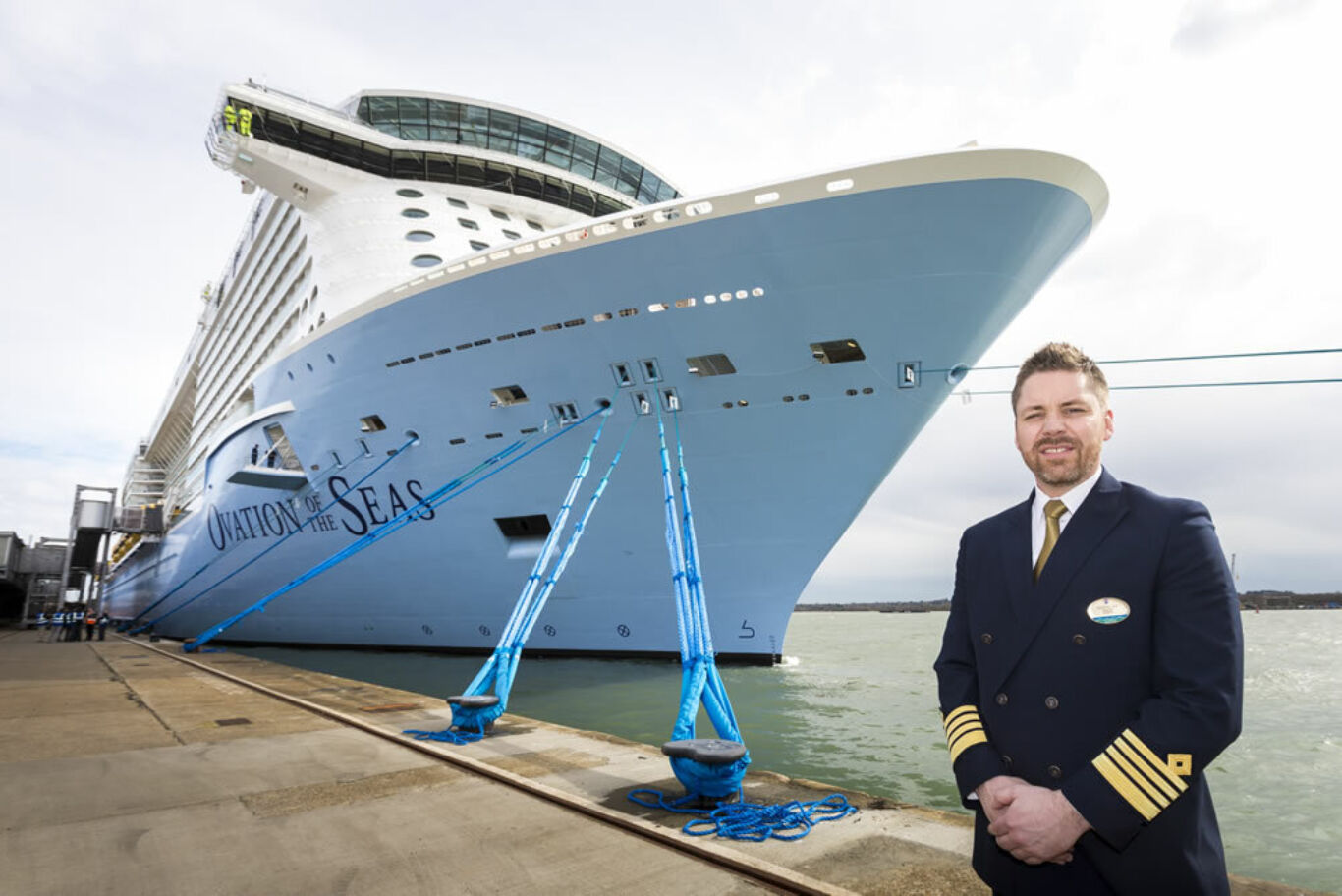 Ovation of the Seas enters service and Carnival Vista completes sea trials
Royal Caribbean's third Quantum-class ship, Ovation of the Seas, sailed into Southampton earlier this week for a series of short European cruises before sailing onwards to China. The company took delivery of the ship last Friday from Meyer Werft in Germany. Ovation of the Seas has now briefly home-ported in Southampton until May when she
Royal Caribbean's third Quantum-class ship, Ovation of the Seas, sailed into Southampton earlier this week for a series of short European cruises before sailing onwards to China.
The company took delivery of the ship last Friday from Meyer Werft in Germany. Ovation of the Seas has now briefly home-ported in Southampton until May when she embarks on a voyage to China. Once in Tianjin (Beijing) the ship will be christened by its Godmother, Chinese actress Fan Bingbing.
The ship is largely similar to Quantum of the Seas and Anthem of the Seas. Minor changes have been made to tailor the ship to the Chinese market including the addition of dual-language signage. As on the sister ships Ovation of the Seas features an animal-themed art installation on the upper deck. The choice of animal was a closely guarded secret but was confirmed to be a panda, a widely-anticipated choice as it is a symbol of good luck and considered a national treasure in Chinese culture. It also relates to the cruise line's partnership with WWF.
The six and a half tonne, 33-foot panda and cub artwork, designed by UK based artist Jo Smith, was craned into place in Southampton this week. The installation joins 11,000 pieces of artwork on the ship as part of a £3.1 million art collection.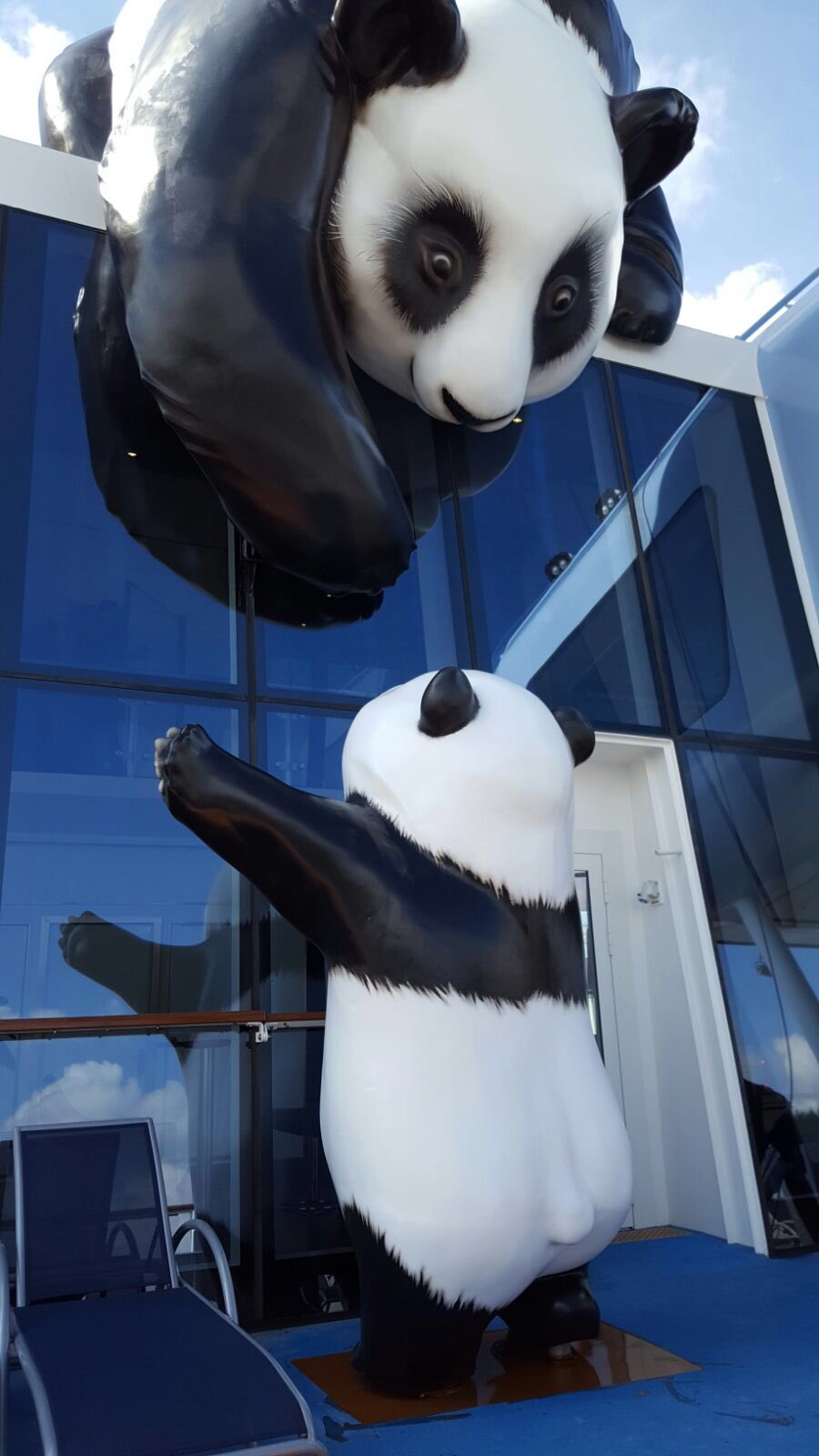 Also this week, Carnival Vista completed her sea trials. The 133,500 gross ton ship is in the final stages of construction and will sail on its inaugural cruise from Trieste, Italy, on 1 May.
Carnival Corporation's social impact travel brand fathom was forced to cancel its inaugural voyage to the Dominican Republic this week. The U.S. Coast Guard in Miami prevented the 710-passenger Adonia from sailing after safety issues were discovered during a routine inspection. The most serious problem discovered was approximately 30 inoperable fire screen doors. Fathom is rectifying the issues raised by the U.S. Coast Guard and is confident the next departure on 17 April will take place as planned. The company has been praised for its customer service by passengers affected by the cancellation.
Crystal Cruises announced that ice-breaker RRS Ernest Shackleton will escort Crystal Serenity on its Northwest Passage expedition voyage in August.
Thomson Cruises revealed that it would be renaming Thomson Discovery in 2017 to TUI Discovery as part of the parent group's plan to retire the Thomson brand in favour of 'TUI'. The company confirmed TUI Discovery would be the first of the Thomson Cruises fleet to offer an all-inclusive drinks package as standard.
(Photo credits to Royal Caribbean International)