Search for your ideal Cruise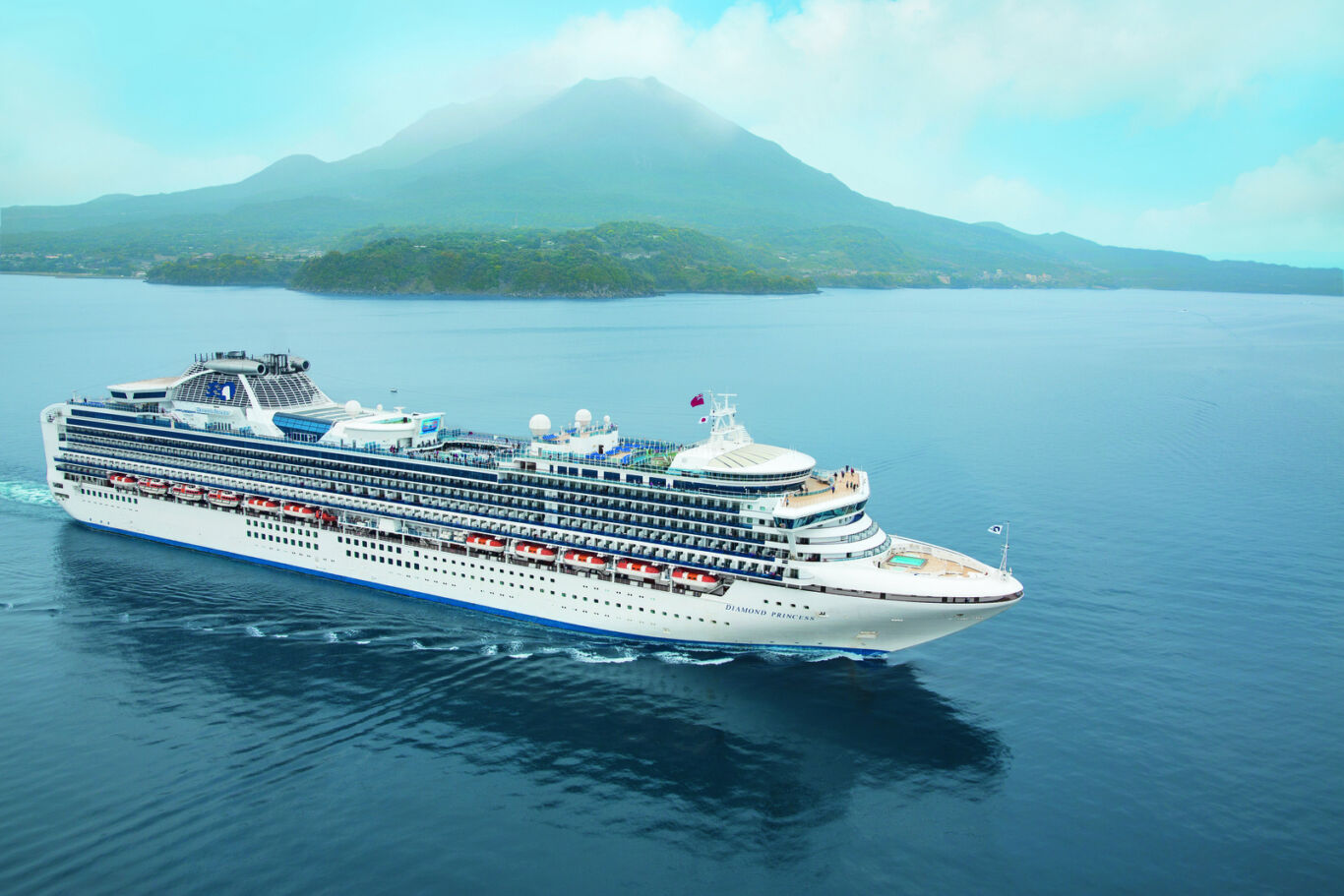 Princess Cruises announces largest Japan programme
Princess Cruises has announced that its 2018 Japan programme will be its largest yet, offering more departures and ports than ever before. In total over 60 voyages will be available, ranging from four to 23 nights and sailing between April and December. Guests can cruise around Japan, or combine it with other countries including South
Princess Cruises has announced that its 2018 Japan programme will be its largest yet, offering more departures and ports than ever before. In total over 60 voyages will be available, ranging from four to 23 nights and sailing between April and December.
Guests can cruise around Japan, or combine it with other countries including South Korea, Taiwan, Russia and Vietnam.
The company says sailings from Japan have become increasingly popular amongst the cruise line's UK guests, with Asia now the second most visited destination for the line.
The programme will go on sale from Wednesday, February 22.
Highlights of the 2018 programme include:
· 'More Ashore' night calls in 12 ports, allowing guests to enjoy more time on shore with departures from 9pm or later
· 'Highlights of Japan cruisetour' available on ten voyages at an extra cost, providing guests with the opportunity to experience the main sights in Kyoto or Tokyo before or after their cruise
· Seven voyages inside of school summer holiday dates
· Twelve UNESCO World Cruise Heritage sites to explore such as the historic monuments of Ancient Kyoto
· Cruises that coincide with the Nebuta festival (departing July 27) and Kumano fireworks (departing August 15)
· A Spring Flowers cruise (departing April 13) for the April cherry blossom season
For the Japan Explorer voyage with Kumano fireworks, prices start from £979pp for seven nights sailing roundtrip from Tokyo, departing August 15, 2018.
Prices start from £879pp for the seven-night Spring Flowers voyage, sailing roundtrip from Tokyo and departing April 13, 2018.
The season also includes six maiden ports of call and two new autumn sailings. The new voyages, named Fall Foliage, will take place during Japan's peak autumn season. The itinerary includes calls to regions famous for their changing autumn colours, including Kyoto (Osaka) and Momijidani Park in Iwakuni. Prices start from £999pp for the eight-night voyage, departing October 8, 2018.
Guests will sail on the 2,700-guest Diamond Princess. The ship is tailored to offer Japanese experiences. The dining rooms serve authentic cuisine, including sushi, and the ship has the largest Japanese bath of its kind at sea – a traditional onsen that's both indoors and outdoors. 'Rakugo' storytelling performances and origami classes are also offered onboard.
For more information call 0843 373 0333 or visit: princess.com