Search for your ideal Cruise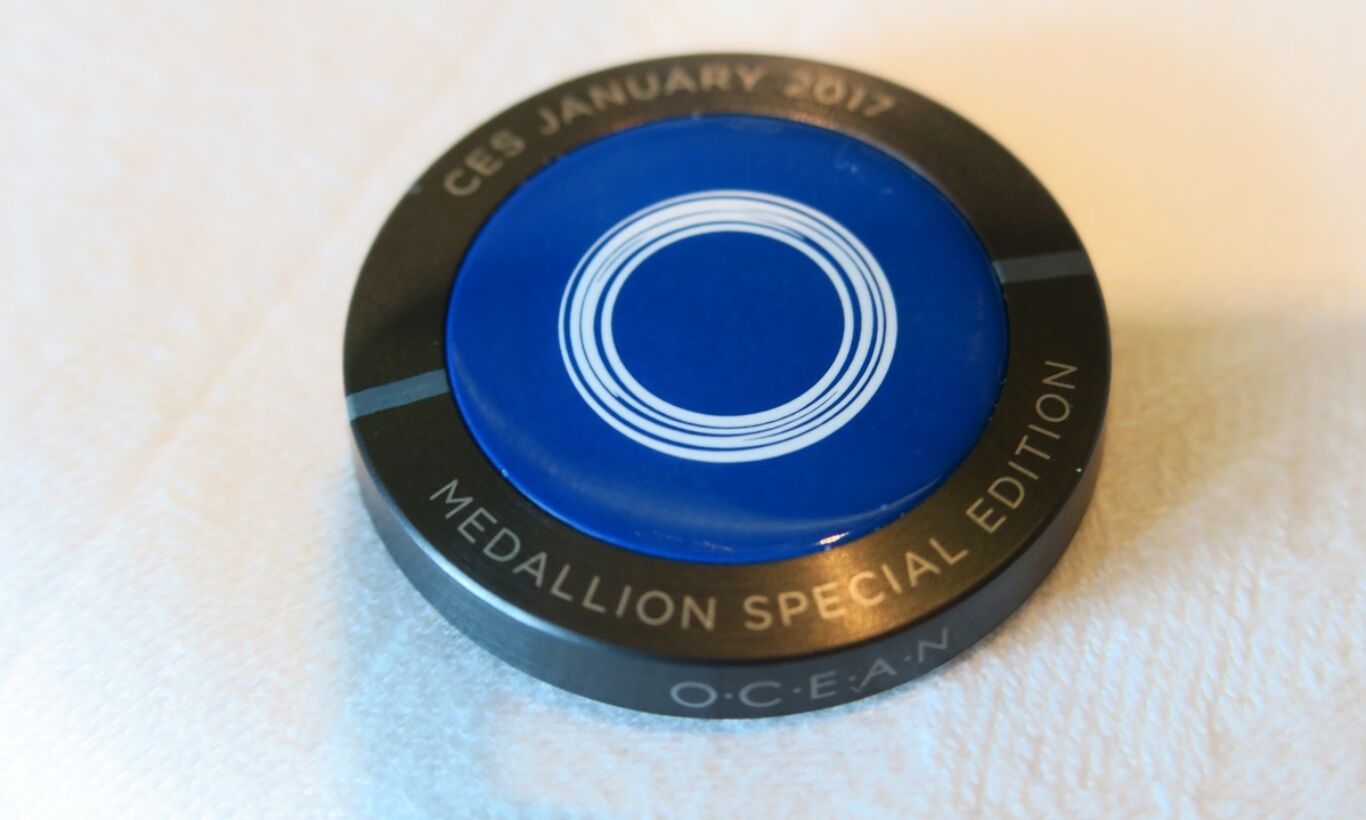 Princess Cruises shows off Ocean Medallion features as Regal Princess leaves dry dock
Princess Cruises is only just beginning to explore the possibilities of the new Ocean Medallion technology, leading figures from the company said yesterday. The 10p-sized disc, which will replace key cards and allow passengers to book restaurants, excursions and spa treatments, could one day automatically set cabin air conditioning or personalise guests' lighting. Media were shown
Princess Cruises is only just beginning to explore the possibilities of the new Ocean Medallion technology, leading figures from the company said yesterday.
The 10p-sized disc, which will replace key cards and allow passengers to book restaurants, excursions and spa treatments, could one day automatically set cabin air conditioning or personalise guests' lighting.
Media were shown some of the features during a dry dock tour of Regal Princess, which will be the first ship in the Carnival Corporation fleet to go live with the system on November 12 this year.
The ship is leaving Hamburg today having been fitted with 75 miles of new cable, 7,000 sensors and 4,000 interactive screens during a two-week overhaul. On top of that, 1,780 WiFi access points have been installed in cabins to boost guests' internet speeds.
The Ocean Medallion system will automatically unlock cabin doors when guests approach – and stewards will know if someone is in the room without having to knock. That means they won't disturb them to do cleaning – but will know when to deliver a mid-afternoon treat.
If a passenger is watching a film on their room's 4K screen, they can pause it with their phone and pick it up again later, said Michael Jungen, the senior vice-president of guest experience design and technology at Carnival Corporation.
A fun feature means guests can design a fish avatar to follow them round the ship, appearing on screens as they pass.
Instead of having to study deck plans, passengers will stand in front of monitors which will identify them and plot out a route. By swiping the screen, guests can move forward or backward through the itinerary and entertainment options.
Games will move out of the casino and on to mobile phones, allowing friends or family to compete against each other. Bingo could be played by everyone on board at the same time.
And drinks can be ordered by smartphone and brought to the exact spot where the passenger is sitting.
The Ocean Medallions, which have a chip similar to Oyster cards on the London Underground, will be worn by guests on a wristband, round the neck – or simply in a pocket or bag.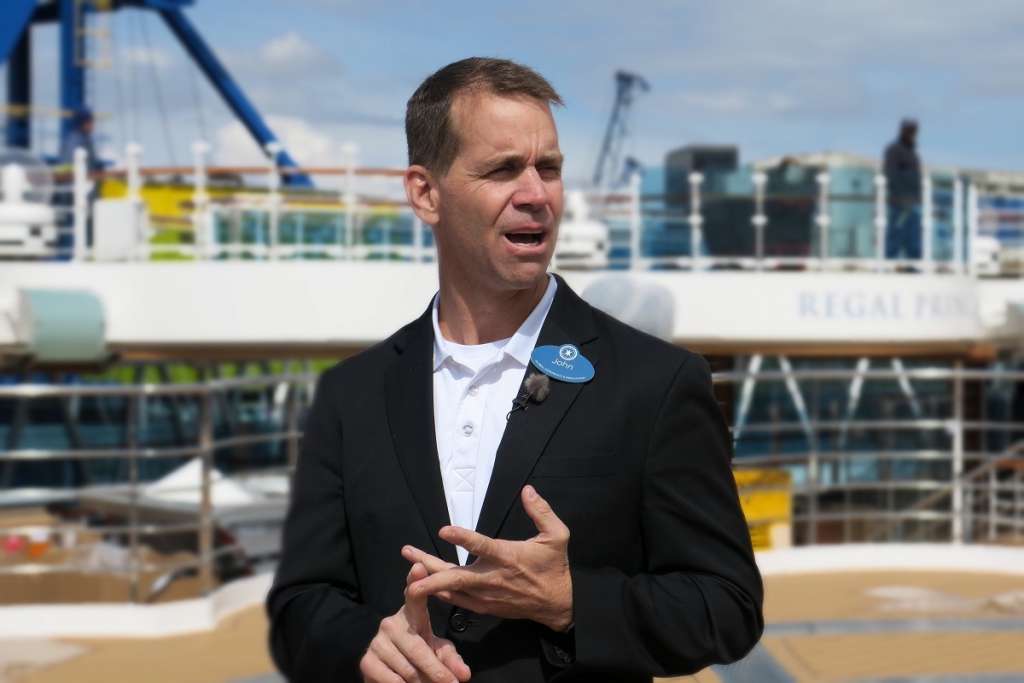 Information will flash up on crew monitors, meaning dining room staff will be told about allergies and bar tenders will know a guest's favourite drink – and even if they're celebrating a birthday or anniversary.
But John Padgett, Carnival Corp's chief experience and innovation officer, reassured guests who fear a 'Big Brother' network and are concerned about their privacy.
He said: 'It's all about the guest choice. All the information is centred on the guest and the guest can elect to be forgotten and we'll forget them.'
Over lunch, the ship's hotel general manager, Richard Harry, said: 'The most interesting part of the whole programme is the things we don't know it can do yet. In the future we're going to get so much more data that we can use to improve the service to guests. What we can develop in years to come is going to be fantastic.
'We're looking at whether the air conditioning can come on for a set period before you enter your room to cool it down, and things like the lighting. It's not the sort of thing that will happen straight away but it's definitely a possibility.'
Other work on Regal Princess while in dock included opening up the midship stairs to passengers, painting the Sea Witch logo on to the bow and replacing some carpets.
Although the ship is now installed with Ocean Medallion technology, guests will continue to use key cards until the door entry mechanisms are changed and the system comes into operation in November.