Search for your ideal Cruise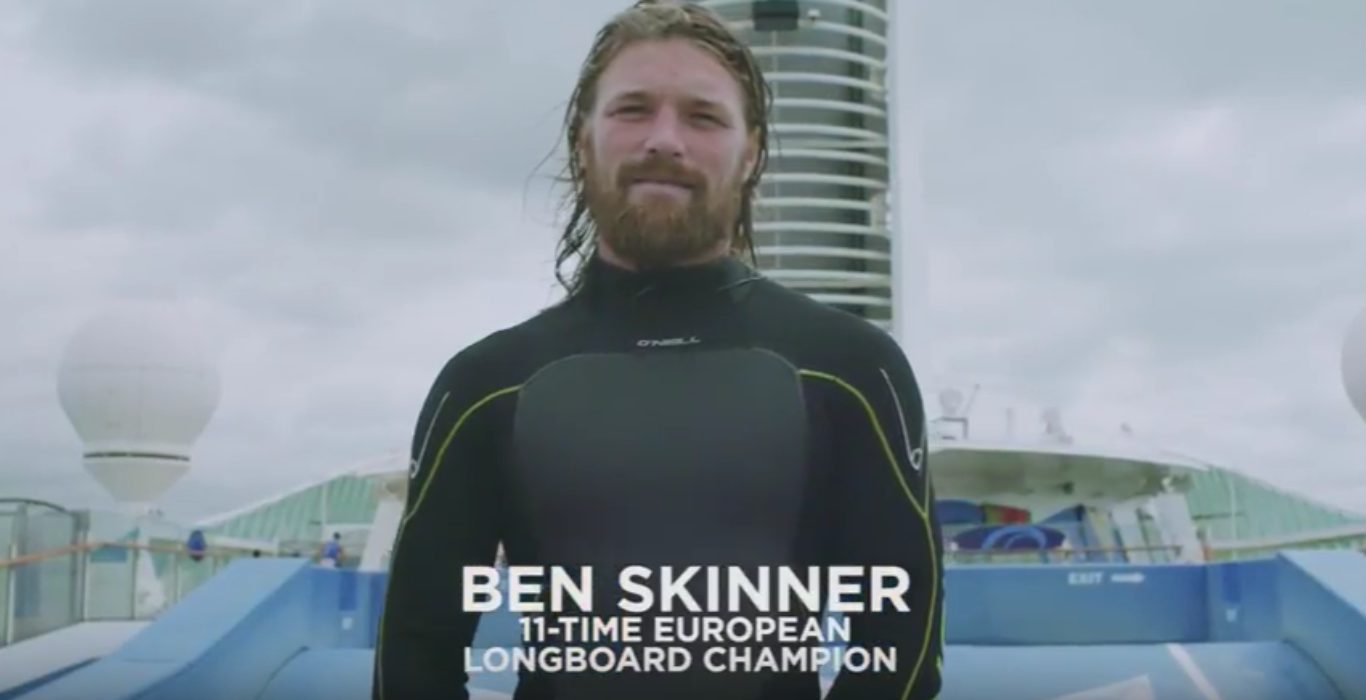 Royal Caribbean teamed up with Longboard Surfing Champion, Ben Skinner
To showcase the incredible adventures onboard Navigator of the Seas, Royal Caribbean has teamed up with 11 x European Longboard Surfing Champion, Ben Skinner, who hosted a FlowRider masterclass onboard. Ben shares his easy-to-follow, top surfing tips for beginners right through to those who have already mastered the basics but want to take their skills
To showcase the incredible adventures onboard Navigator of the Seas, Royal Caribbean has teamed up with 11 x European Longboard Surfing Champion, Ben Skinner, who hosted a FlowRider masterclass onboard.
Ben shares his easy-to-follow, top surfing tips for beginners right through to those who have already mastered the basics but want to take their skills to the next level.
Innovation is a distinguishing feature on all of the Royal Caribbean ships. Surfing at sea on FlowRider continues to be one of the popular activities for young and old alike. Whether guests are surfing pros or total beginners, they can make waves on Royal Caribbean's fantastic surf simulator! Guests can ride the FlowRider as many times as they like for free – perfect for brushing up on those surfing skills. The FlowRider supports two surfing styles: stand up traditional surfing and boogie boarding. What's more, Royal Caribbean offers the opportunity to book private lessons on FlowRider for an additional cost. These can be booked onboard or via the cruise planner.
At Royal Caribbean our aim is to take the ordinary and make it extraordinary. We are the pioneers of many firsts at sea, offering a playground of incredible experiences on 25 of the world's most innovative and spectacular ships, visiting over 250 destinations around the universe. We are revolutionising the cruise industry to make every holiday on board one to remember. Whether that's wowing guests with our robotic bartenders, dazzling with a 30-foot giraffe or thrilling them with breath-taking destinations, we want to open their eyes to a new way to travel.