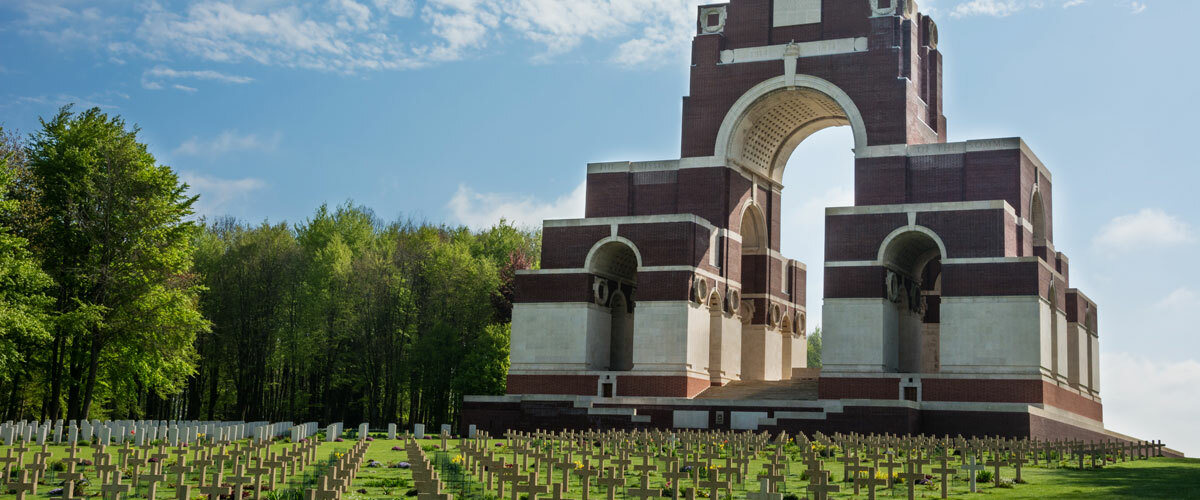 Saga Sapphire cruise to commemorate the World War One centenary
Saga Cruises has announced a cruise itinerary to mark the World War One centenary of the Battle of the Somme which saw the biggest loss of life in British Army history. On 1 July 1916, the day intended to end the Great War, there were 57,470 casualties including 19,240 missing. On 1 July 2016 Saga
Saga Cruises has announced a cruise itinerary to mark the World War One centenary of the Battle of the Somme which saw the biggest loss of life in British Army history.
On 1 July 1916, the day intended to end the Great War, there were 57,470 casualties including 19,240 missing. On 1 July 2016 Saga Sapphire will sail to France on the 100th anniversary of the battle and a memorial service will be held on board for passengers to pay their respects to the fallen before a tour of the Somme battlefields, memorials and museums.
The five-night Remembering the Somme cruise will start from the Port of Dover which played a key role in the protection of the English Channel during World War One.
A military historian will be on-board and will offer a series of lectures during the themed cruise which will also include two maiden ports of call to Boulogne and Dunkirk.
At Boulogne an excursion to the Somme, where the battles raged for more than four months, will be offered. The tour will take in Albert, the main Allied-held town behind the front line, and a visit to the Somme 1916 Museum before a walk around La Boisselle mine crater. There will also be time to view the imposing Thiepval Memorial which commemorates 72,194 men who have no known grave. The Newfoundland Memorial at Beaumont Hamel will also be on the itinerary and here visitors will be able to walk through the trenches and see a landscape still scarred by shell holes.
The cruise will continue to Le Havre (France), St Peter Port (Guernsey) and Dunkirk (France) where there will be further World War One and World War Two tours as well as cultural shore excursions.
The five night voyage departing on 30 June 2016 from Dover starts from £940 per person, based on the lowest available inside cabin grade. This includes a UK travel package to and from Dover, all meals, wine with lunch and dinner, afternoon tea, 24-hour room service, a welcome cocktail party, entertainment and lectures, unlimited tea and coffee in selected venues, Wi-Fi Internet access, all on-board gratuities, porterage, shuttle buses to nearest town centre (when the ship is berthed more than 500 yards away), travel insurance and cancellation cover.
(Photo credit to Saga)