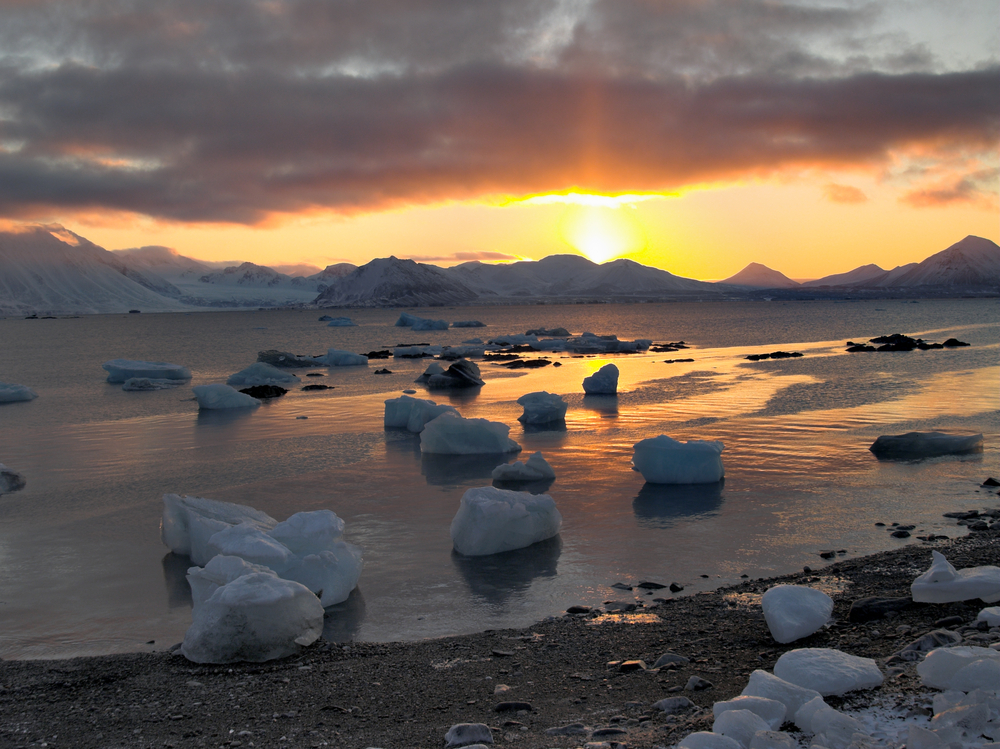 Saga's 'Last Chance' Arctic Explorer
Magdalena Bay is one of the most beautiful places on earth. There are no cars, no shops, no houses and no roads in this pristine, glistening fjord. The only trace of human life comes in the form of centuries-old whalers' graves and the remains of whaling vats in this north-westerly region of Spitsbergen, the largest
Magdalena Bay is one of the most beautiful places on earth. There are no cars, no shops, no houses and no roads in this pristine, glistening fjord.
The only trace of human life comes in the form of centuries-old whalers' graves and the remains of whaling vats in this north-westerly region of Spitsbergen, the largest island in the Svalbard archipelago.
And Saga Cruises' Saga Pearl II will dock here for the last time during its Arctic Explorer voyage, departing June 22, when passengers will wake up surrounded by snow-capped mountains and giant glaciers.
If the weather is fine, the crew will set up 'the world's most northerly bar,' using a temporary landing stage for guests who wish to take a tender to the fjord's isolated beach, while watching out for a polar bear padding down the glacier or seals and walruses in the clear Arctic waters.
The ORCA charity team will also be on board to help passengers watch for wildlife and record sightings. On the ship's last visit to the region, more than 400 mammals were seen, including blue whales and humpback whales.
A stunning Spitsbergen sunrise
Nearby Ny-Ålesund will also become a final port of call, also as a result of the heavy oil ban from January 1, 2015, which means no conventional ships can sail within the borders of Svalbard's national parks on the east and west coast of the archipelago
This remote outpost was the starting base for Roald Amundsen's polar expeditions in the mid-1920s. It is now an international research station for 200 scientists from across the globe who study glaciology, meteorology, botany and climate change.
Polar bear numbers equal people in Ny-Ålesund's shimmering, icy landscape, which is the world's most northerly inhabited settlement. Wildflowers clothe the landscape in June as warmth from the midnight sun brings them to life after the long, dark polar winter nights.
Saga Pearl II will also call in at Longyearbyen, the largest and oldest settlement on Spitsbergen, where passengers can join a glacier hike or dog-sledding trips.
During the sailing to Spitsbergen, there will be plenty of opportunities to explore Norway's scenic paradise, including the Lofoten Islands, where sea eagles make their home. In Tromso, swathes of blue Himalayan poppies will delight visitors to the world's most northerly botanic garden.
Stavanger, stunning Geirangerfjord and picture-postcard pretty Bergen are also on the itinerary of this historic cruise, which promises holiday memories that can never be repeated.
The 15-night cruise costs from £3,099 per person, departing Dover on June 22, and includes Saga's standard VIP door-to-door travel service, all meals, 24-hour room service, all gratuities, porterage, travel insurance and cancellation cover.