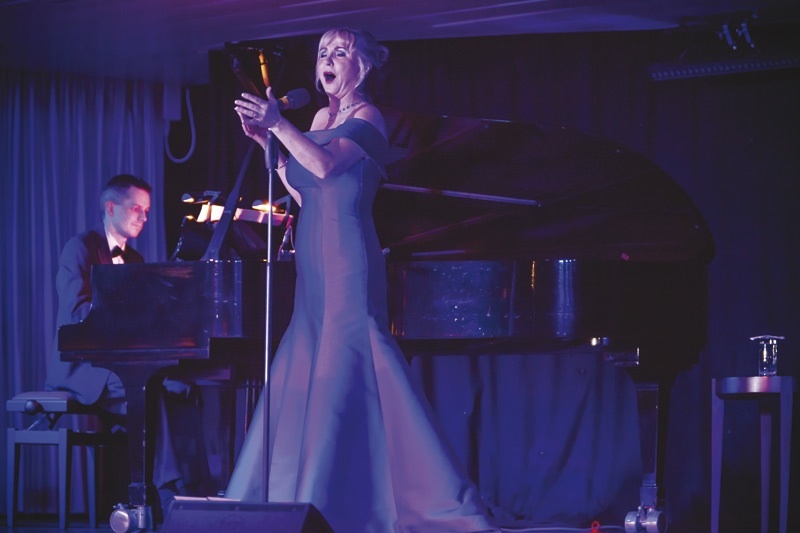 Saga's Opera In The Fjords
Feb. 11.- It's Saga Week all this week on World of Cruising magazine, with a series of stories, features and special offers from the classic British cruise line, starting with a wonderful Norwegian fjords cruise with real star appeal… Soprano Lesley Garrett (above) will give a performance on board Saga Cruises' star quality opera-themed cruise
Feb. 11.- It's Saga Week all this week on World of Cruising magazine, with a series of stories, features and special offers from the classic British cruise line, starting with a wonderful Norwegian fjords cruise with real star appeal…
Soprano Lesley Garrett (above) will give a performance on board Saga Cruises' star quality opera-themed cruise visiting Norway's fjords and ancient cities on the Saga Sapphire this September.
Passengers will also be given behind-the-scenes insights from Royal Opera House tour manager Barry Stewart and look forward to a memorable night at Kristiansund's opera house, the oldest in Norway.
Guests will travel down the incredible Geirangerfjord (below) with its 1,000ft high cliffs and stunning Seven Sisters waterfall, providing a marked contrast with a visit Norway's fascinating ancient capital of Bergen. The jewel in the crown here is the ancient row of Hanseatic League warehouses with their brightly coloured frontages.
Behind them spreading eastwards bounded by the Ovregaten is the Bryggen district full of tiny boarded houses and ancient alleyways, antique bric-a-brac shops, artists galleries, jewellery makers and a host of small bars overflowing on to the pavements.
A short walk from the ship brings you to the funicular railway that takes you up to Mount Flojen with amazing panoramic views of the city and the mountains that surround it.
Dining on the Sapphire is also an experience in itself, with a choice of quality restaurants and even the chance to go al fresco for dinner on the Veranda after a light, healthy lunch at the Grill!
Saga's 9-night "Nordic Notes" cruise costs from £1,136, departing Dover on September 2 and calling at Bergen, Kristiansund, Molde, Geiranger, Floro and Stavanger.