Search for your ideal Cruise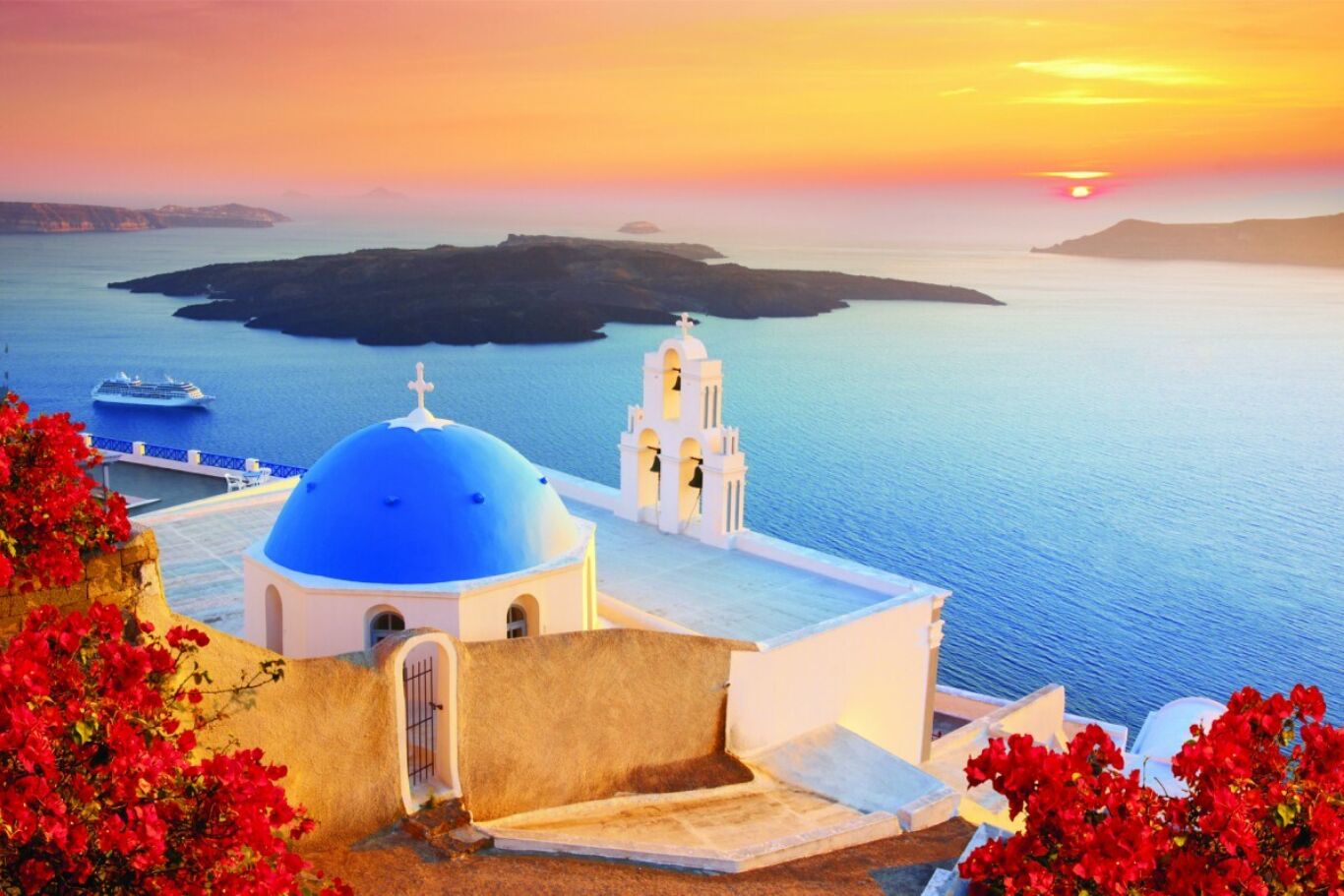 Sail Europe & The Americas in Summer 2019 with Oceania Cruises
Oceania Cruises' Europe & the Americas Voyage Collection for summer 2019 is open for sale now, featuring in-depth explorations that combine rich, insider travel experiences with The Finest Cuisine at Sea™. The voyages range from seven to 44 days and feature a refreshing mix of popular destinations, boutique ports, and quaint seaside villages. With more
Oceania Cruises' Europe & the Americas Voyage Collection for summer 2019 is open for sale now, featuring in-depth explorations that combine rich, insider travel experiences with The Finest Cuisine at Sea™.
The voyages range from seven to 44 days and feature a refreshing mix of popular destinations, boutique ports, and quaint seaside villages. With more overnight stays in port than any other cruise line and many late departures, guests can enjoy cultural gems and tropical paradises at their leisure.
On board, guests are spoilt for choice when it comes to cuisine with mouth-watering 28-day dry-aged steaks, fresh and succulent seafood, authentic Italian, sophisticated French and tantalising Asian fusion, to name but a few. An elegant casual ambiance envelops salubrious bars and lounges and beautifully appointed suites and staterooms provide a tranquil sanctuary after a day of discovery.
Guests may also elevate their well-being to new heights with an unrivalled array of wellness options. New exclusive shore excursion series, Wellness Tours Inspired by Canyon Ranch, combined with our expansive vegan menus and recently unveiled free yoga, Pilates and other fitness classes at the Canyon Ranch SpaClub®, offer the chance to discover a blissful wellness retreat at sea.
Europe & The Americas Summer 2019 Collection Highlights
With 104 itineraries, 80 of them brand new, and maiden ports such as Haugesund and Bodo in Norway and Castellón, Spain, Oceania Cruises takes guests to new discoveries every day of their cruise.
Mediterranean and Western Europe
Four luxurious Oceania Cruises ships – Sirena, Riviera, Nautica and Marina – touch upon the Mediterranean and Western Europe over summer 2019, providing classic summer voyages across the region. The Iberian Peninsula, Western Europe, French and Italian Rivieras, Adriatic and Greek Isles are all enjoyed in a myriad of eclectic cruises. Highlights include visits to the magnificent wine regions of Tuscany in Italy; Catalonia, Andalusia and Basque Country in Spain; Duoro in Portugal and Bordeaux in France; as well as boutique ports and chic destinations such as Monte Carlo, Ajaccio and Toulon.
Northern Europe
With Oceania Cruises guests can discover destinations on their doorstep with comprehensive voyages around the UK, explorations of the furthest reaches of Scandinavia and tours of the historic Baltic capitals and beyond. Riviera, Nautica and Marina all visit northern Europe in summer 2019 with highlights including a 12-day sojourn from London to Stockholm, featuring two overnights in St. Petersburg, and a sailing through the Norwegian fjords – with the chance to see the awe-inspiring Northern Lights – on a 14-day voyage from London to Reykjavik.
Tropical Americas
The sun-kissed and vibrant ports of the Caribbean and Central and South America are waiting to be discovered. Traverse the Panama Canal or visit the ports of Cuba. Enjoy four days on the pink sand beaches of Bermuda as part of a seven-night cruise from New York. Get off the beaten path visiting ports such as Ensenada, Mexico; Acajutla, El Salvador; and Cartagena, Colombia. Or fall in love with South America on a 25-day Miami round-trip adventure throughout the Caribbean and Brazil, which includes an exploration of the Amazon River.
Alaska, Canada & New England
Regatta spends the summer season exploring the majestic beauty, natural wonders and picturesque ports of Alaska, including Kodiak and Seward. She also visits the Pacific Northwest with stops in Victoria, British Columbia and Astoria, Oregon. Riviera admires the autumn foliage in all its glory with a series voyages discovering Canada, New England and the Eastern Seaboard.