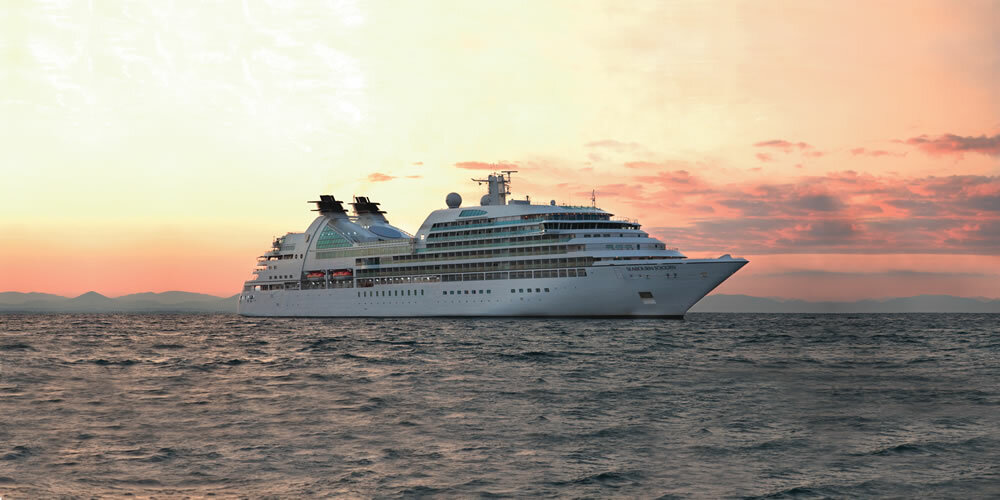 Seabourn returns to Alaska for the first time in 15 years
Seabourn is to operate Alaska itineraries in 2017, 15 years after its last voyage there. Seabourn Sojourn will operate a series of 11-, 12- and 14-day itineraries sailing from Vancouver, British Columbia, and Anchorage (Seward), Alaska. The itineraries will combine Alaska's most popular ports with rarely visited hidden gems of the Inside Passage. Taking advantage
Seabourn is to operate Alaska itineraries in 2017, 15 years after its last voyage there.
Seabourn Sojourn will operate a series of 11-, 12- and 14-day itineraries sailing from Vancouver, British Columbia, and Anchorage (Seward), Alaska.
The itineraries will combine Alaska's most popular ports with rarely visited hidden gems of the Inside Passage. Taking advantage of Seabourn Sojourn's intimate size and nimble manoeuvrability, guests will enjoy a privileged view of The Last Frontier that larger ships simply cannot access.
Itineraries include visits to iconic sites, such as the towering virgin forests along the Inside Passage; the thunderous calving of glaciers and impressive humpback whales breaching in the Kenai Fjords; Juneau, the state capital, inaccessible by road; Ketchikan, the southernmost and arguably most-colourful town in the state; and Sitka, whose Tlingit history traces back 10,000 years.
Also included will be visits to unspoiled hideaways such as Alert Bay, British Columbia, a tiny Namgis First Nations community offering rare insights into the region's aboriginal cultures; and Klemtu, a small island outpost in the Inside Passage.
Ventures by Seabourn, an optional programme of Zodiac and kayak excursions led by Seabourn Sojourn's expedition team of naturalists, science, wildlife and historical experts, will offer close-up views of wildlife, mountain vistas and waterfalls.
The expedition team will also be available on-deck, discussing key locations along the voyage.
John Delaney, Seabourn's Senior Vice President of Global Marketing and Sales, said: "Seabourn's return to Alaska has been a long time coming and highly anticipated. We're looking forward to sharing with our guests the highlights of Alaska, from the mountains and glaciers to the picturesque frontier towns and amazing wildlife. But they'll also see an uncommon Alaska, a side that few visitors ever get to see. No other line can show them in such ultra-luxury Seabourn style."
Each of the new 11-, 12- and 14-day cruises will include complimentary Seabourn all-weather jackets; on-board guest speakers; opportunities for frequent wildlife sightings from the ship and shore; a "Caviar on the Ice" deck party; and other special deck events.
Seabourn's return to Alaska starts with the "11-Day Ultimate Alaskan Sojourn" itinerary which departs Vancouver, British Columbia on 1 June 2017. Sailing to Anchorage, Alaska, highlights include the Queen Charlotte Sound, Ketchikan, Misty Fjords, Behm Narrows, Wrangell, Decision Passage, Sitka, Tracy Arm, Endicott Arm, Haines, Juneau, and Icy Strait Point. Prices start from £5,499 per person based on two sharing an inside cabin on a cruise-only basis.
(Photo credit to Seabourn)