Search for your ideal Cruise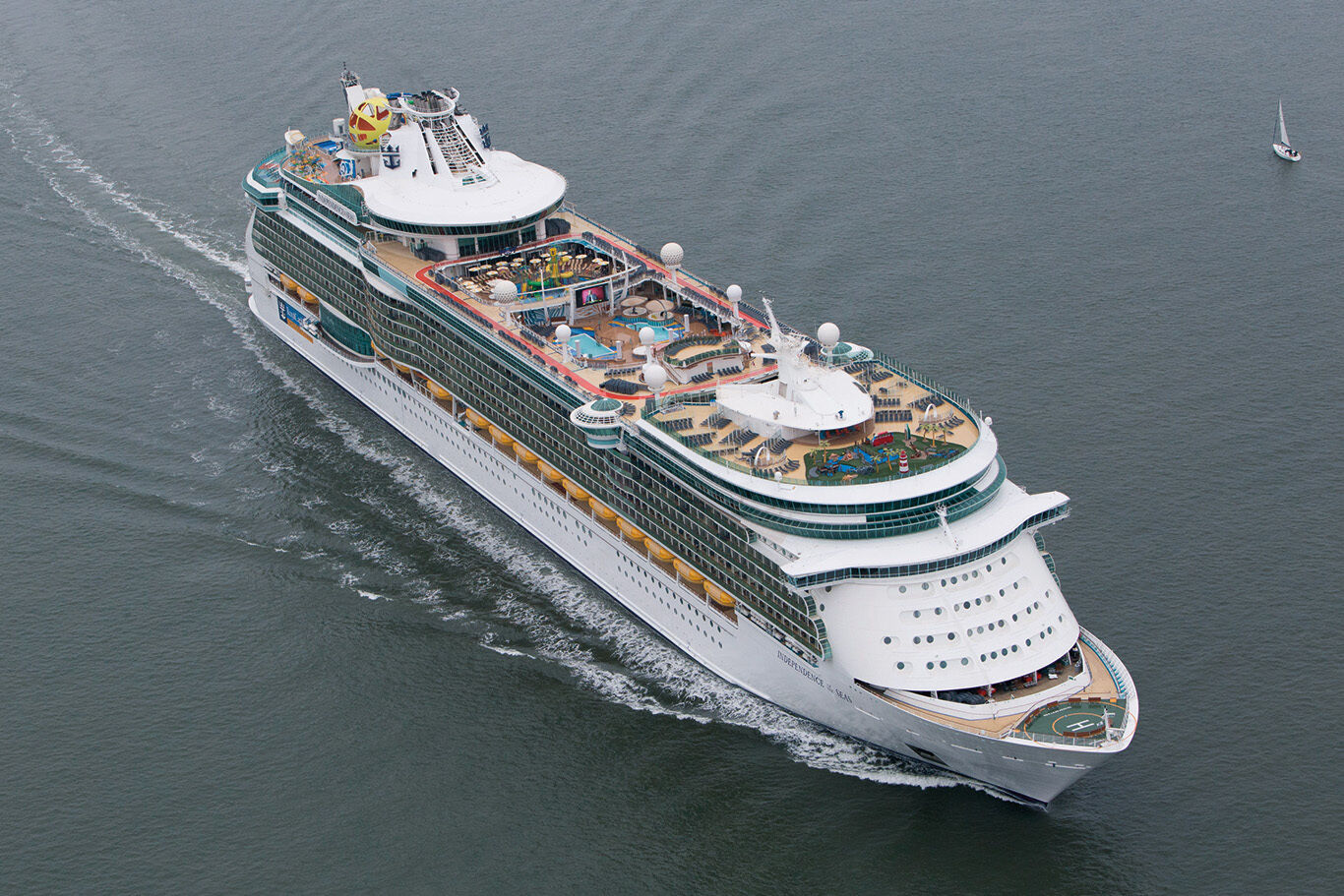 SHIP REVIEW: Independence of the Seas is extraordinary fun
Bungee-style trampolines with virtual reality headsets is just one of the fun features on the multi-million-dollar makeover of Independence of the Seas
Bungee-style trampolines with virtual reality headsets, an escape room and laser tag are just some of the fun features on the multi-million-dollar makeover of Independence of the Seas
Sweets of all shapes and colours surround me and – just out of reach – mouth-watering chocolate eggs. Bounce! I'm flying into the air, but, more importantly, towards even more tempting goodies. Bounce! More sweeties appear, then burst, and three, four, five bounces later, I'm in confectionery heaven.
Except I'm not, because I'm nowhere near a sweet shop. I'm inside the Sky Pad on a bungee trampoline and in a virtual reality world of my own, playing "Candy Smash". To my left, my 10-year-old daughter is soaring high into the air while "inside" a pop video. To my right, a greying middle-aged man is tentatively battling aliens, taking one giant bounce for mankind.
A huge yellow sphere, perched on top of the ship like a weird form of radar, the Sky Pad is just one of the new features on Royal Caribbean's Independence of the Seas, following a £70m makeover. The line's bosses are calling the transformation "extraordinary", because it delivers extra splash, extra flavours and extra views. And after our two-day taster cruise from Southampton, neither I nor my daughter would disagree.
As well as the bungee trampoline, Indy (as she is known to her friends) now boasts the Observatorium – a Crystal Maze-style Escape Room – and a glow-in-the-dark laser tag arena where passengers take part in the Battle for Planet Z. And if that's not enough bang for your buck, there's also an ice rink, a FlowRider surf machine (surrounded by seats for those You've Been Framed moments) and a giant rock-climbing wall.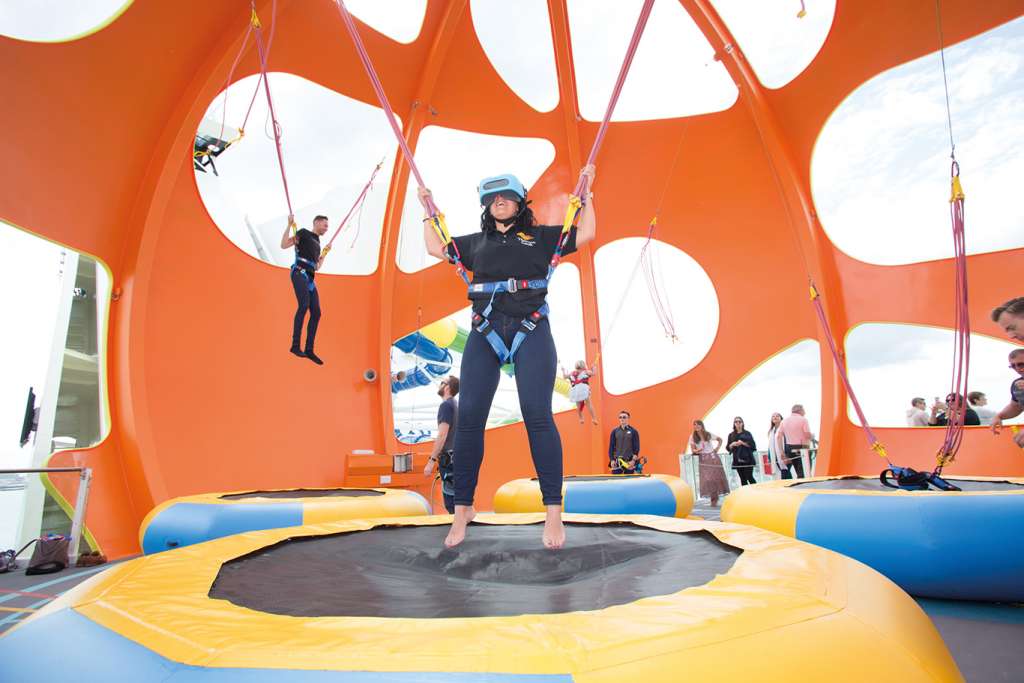 Most of the attractions have very blokey names – think 007 meets Star Wars – but don't worry, there's plenty on board for all the family. Kids get Splashaway Bay, with its scream-inducing drench bucket, and for the brave (big or small) there's The Perfect Storm – a pair of three-storey "wet and wild" waterslides. Just looking at them is enough to make my stomach flip.
Which would be a shame, because the restaurants on board are many, various and not to be missed. Sure to be popular is the poolside Fish & Ships, with a classic seaside menu featuring cod, calamari, chip butties and even deep-fried chocolate bars. I choose a relatively modest cone of fries, and enjoy them in the newspaper-themed dining area (we may no longer be allowed to eat off them, but those tabloid pages are still very much part of the experience).
Elsewhere there's the entertainingly theatrical Izumi, a teppanyaki joint where the chefs throw food into your mouth (you can have a plate if you insist), and there's Playmakers sports bar, where you can shoot some hoops and watch your team on the big screens. There are pubs, a pizza parlour, and Sugar Beach candy store where the sweets are even more colourful than the VR version. But our favourite is Johnny Rockets with its classic diner décor and jukebox on every table, Oreo sundaes and a chorus of "Helloooo!" and "Byeeee!" from the smiling staff whenever you enter or leave.
This sailing is 10-year-old Indy's relaunch following her 30-day makeover, and as we cruise up and down the English Channel we're going nowhere in particular. But that's fine because it means there are no distractions while we explore each one of her 15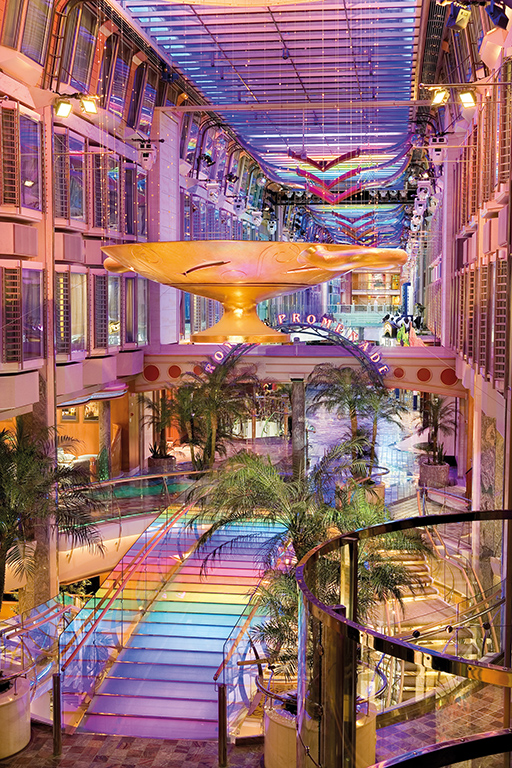 decks. Every part of this hugely popular 4,370-guest ship has been reworked. Some suites now have wall-to-wall and floor-to-ceiling windows, creating a room with a panoramic ocean view, and they've even managed to fit in 107 new cabins.
We're in a suite, and it's a vision in yellow and blue with a bar (for extra partying, I assume), a huge bed, a living area, and a giant bathroom complete with proper tub and double sink as well as a shower.
"Are we in the right room?" asks my daughter as I anxiously check our key card in case there's been a mistake. But yes, all this is really ours – although there's no time to hang anything in the wall of wardrobes because we're off to catch the afternoon performance of Grease.
One of 12 West End-style productions developed for the refurbished theatre, it turns out to be a brilliant show that has guests dancing in the aisles and singing along to their favourite songs. And then, as soon as the curtain comes down, it's a rush to get ready for dinner at Giovanni's Table – the speciality restaurant with dishes from all over Italy, including my favourite melanzane Parmigiana and a spaghetti Bolognese that my daughter pronounces "yummy".
It's gone 10 o'clock by the time we finish eating – well, there is the most delicious gelato to be had in seemingly every flavour – and we could easily go in search of more entertainment. But we choose bed and an early start the next day, all the better to enjoy everything Indy has to offer.
That means playing on all the games in the arcade, racing to the breakfast buffet at Windjammers, then shimmying over to Boleros, where live bands tempt guests up to dance.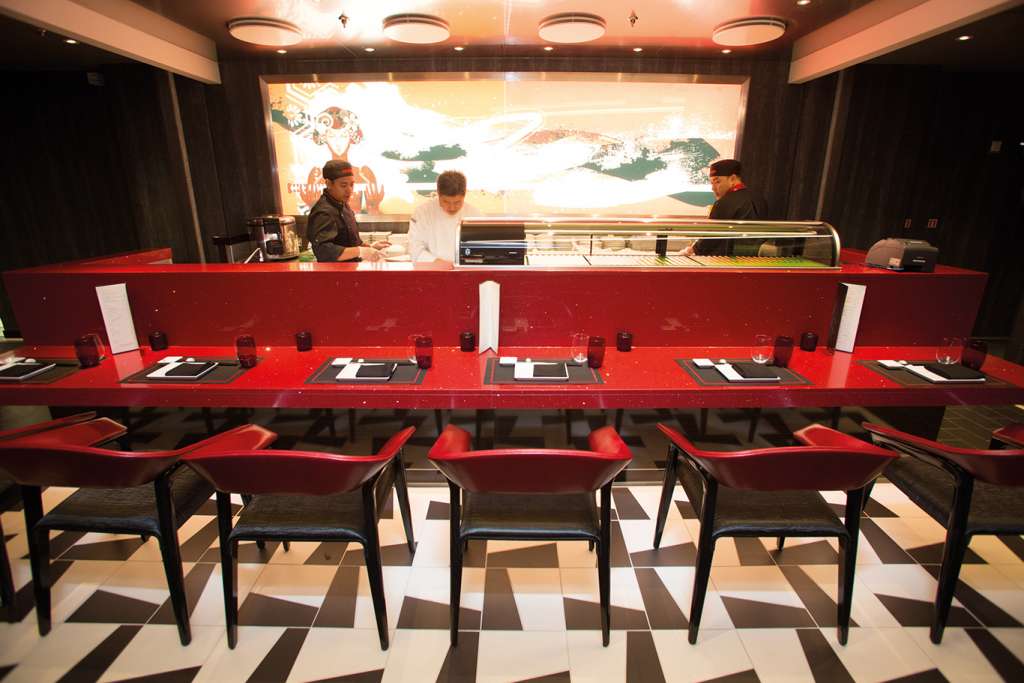 Lunch is a superb veggie burger at Johnny Rockets – now so popular there's a queue and a waiting list – followed by some serious shopping in the two-deck Royal Promenade, a high street on the high seas with everyone's favourite brands, plus designer labels on sale.
Finally we head over to the ice rink for a breathtaking show of dazzling moves from the world's top skaters. As they glide, jump and dance, just feet away from us, we sit transfixed in our front-row seats.
Back in our suite (reached via a very exciting glass elevator), we take a moment to reflect on this incredible ship and all the experiences we've packed into our brief voyage. Indy looks amazing after her makeover, and she really is the ultimate family playground at sea. As my daughter and I agree, exploring her new attractions has been the most extraordinary fun.