Search for your ideal Cruise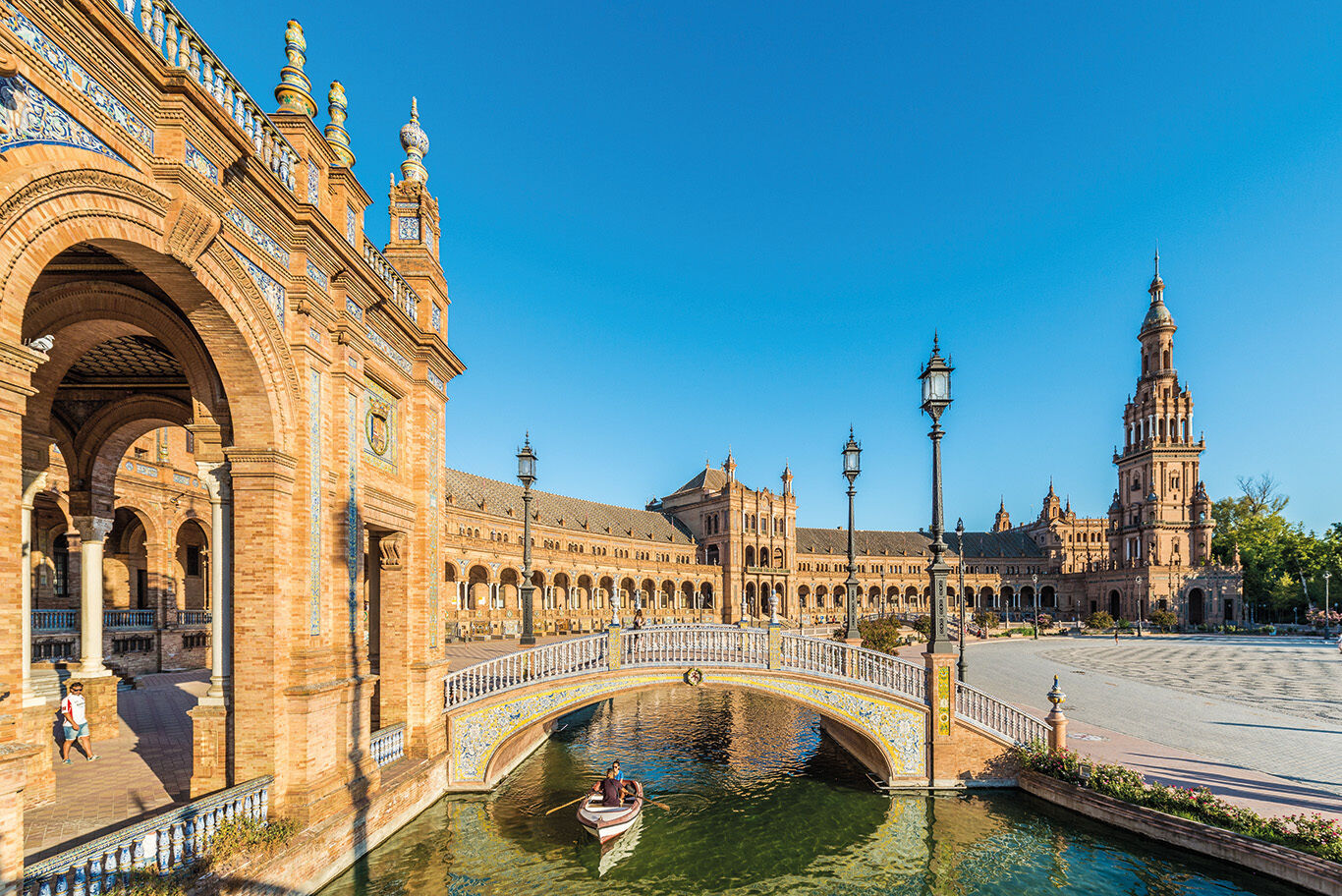 Some Like It Hot: Your guide to Seville
Flamenco, tapas, UNESCO-listed treasures and a fusion of historic and contemporary culture make Seville a must-visit city
Flamenco, tapas, UNESCO-listed treasures and a fusion of historic and contemporary culture make Seville a must-visit city
With average summer highs of 35C, Seville can fairly claim to be Europe's most sizzling city. And it's hotter than ever since being named the place to visit in 2018.
Built on the banks of the Guadalquivir river, some 50 miles inland from the Atlantic, Andalucia's capital is a fabulous fusion of influences – Moorish and modern, Roman and Romany. It is home to flamboyant flamenco and the tastiest tapas, UNESCO-listed treasures and cutting-edge contemporary design.
You can get a taste of Seville on a day trip from the cruise port at Cadiz, but it's much better to pick a smaller ship that can navigate the Guadalquivir and dock in the city itself, with an overnight stay.
Wondering when to travel? Even in the winter months, temperatures will feel balmy to British visitors, but late summer, autumn and spring are the perfect times to see this incredible city at its best.
EMPERORS, CALIPHS AND KINGS
The jewel in Seville's crown is the Real Alcazar. Originally a fort, built in the 11th century under Muslim rule, it was remodelled as a palace by successive Christian kings and remains an official residence of Spanish royalty to this day.
There is beauty – and history – everywhere you look, but the showpiece is the 14th century Palacio de Don Pedro, built in that dazzling fusion of Gothic and Islamic styles known as Mudejar.
Most spectacular of all is the Salon de Embajadores (Hall of Ambassadors), with its dazzling gold-domed roof. The Alcazar has lovely gardens, too, with a hedge maze for children. And if you think your surroundings look familiar, that's because you're in the Water Gardens of Dorne from Game of Thrones.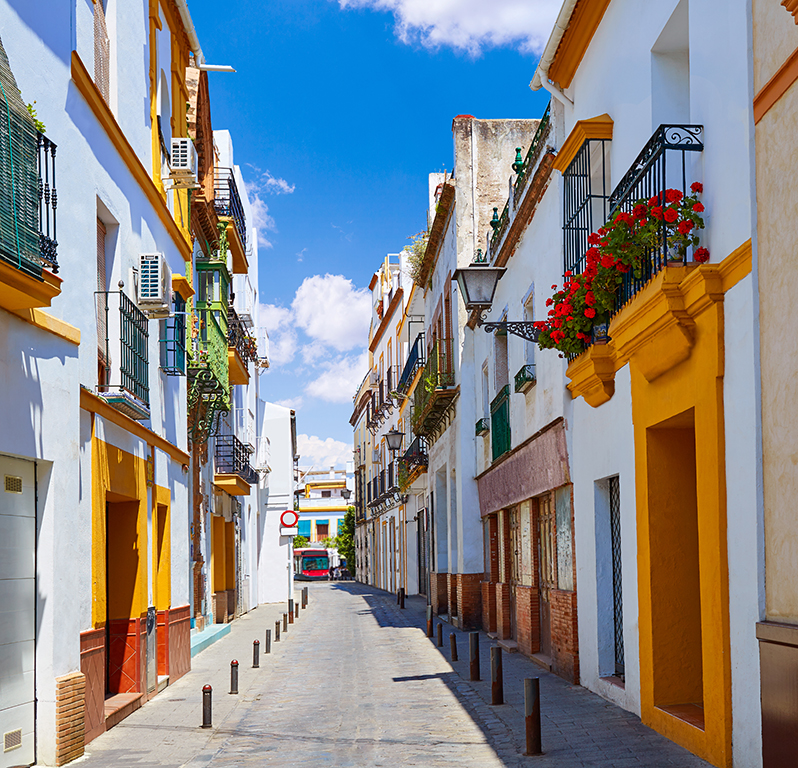 Next-door to the Alcazar is the vast, UNESCO-listed cathedral of Santa Maria, with its 12th century bell tower known as the Giralda. Among the treasures inside is the tomb of Christopher Columbus, who set sail for the Americas from nearby Cadiz. Sponsoring the great navigator gave Spain a head start in the race to colonise the New World, and Seville grew rich and important on transatlantic trade.
If you're fascinated by the Age of Exploration, take a tour of the General Archive of the Indies (Avenida de la Constitucion), another World Heritage Site behind whose picture-perfect Renaissance façade lies a treasure trove of documents, including the journals of Columbus himself. To travel even further back in time, take a taxi from the city centre (about 20 euros) to the archaeological site of Italica.
Birthplace of emperors Hadrian and Trajan, the former Roman city features well-preserved mosaics and an amphitheatre where crowds of 25,000 once watched gladiatorial combat (and, in another treat for Game of Thrones fans, where the war council was held at the end of series 7). Guided tours are available, or see livingtours.com for a complete package, including return travel from Seville and a wine-tasting (33 euros).
FLAVOURS TO SAVOUR
No visit to Seville is complete without a turn round the Plaza de Espana. Richly tiled and laid out round a semicircular canal, this vast, cloistered square is a late but still spectacular example of the Mudejar style.
One of the loveliest and (depending on your companion) most romantic ways to pass an hour or two is to hire a rowing boat and splash your way slowly round, passing under its attractive arched bridges.
As you go, you can point out that the cloister was used as the city of Theed in Star Wars: Attack of the Clones (unless, of course, that would spoil the mood).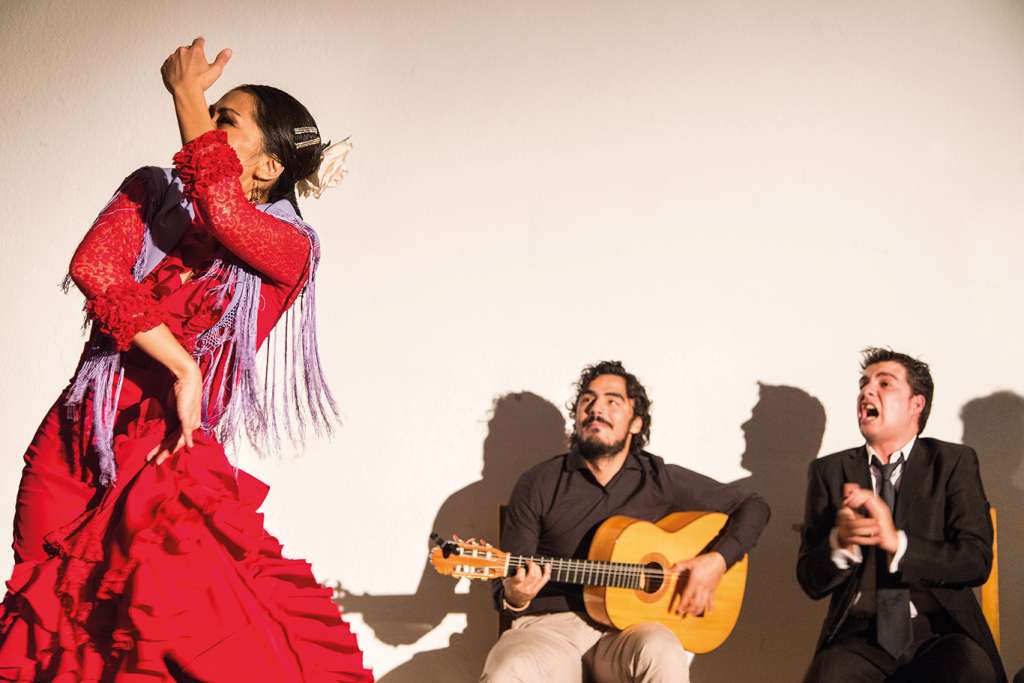 Adjoining Plaza de Espana to the north, the higgledy-piggledy Santa Cruz district is delightful to explore on foot. And if sightseeing brings on a thirst, turn your stroll into a leisurely evening's bar-hopping, with plenty of tapas to complement your cerveza or (even better) sherry.
Seville has as good a claim as any Spanish city to have invented these little dishes of salty, spicy deliciousness but there is a world of difference between the tourist version and the real thing. Fortunately, there are guided gastro-tours to help you avoid the pitfalls and enjoy the ultimate gambas al ajillo or patatas bravas. Try welovetapas.com, run by expat Canadian food blogger Shawn Hennessey, or devoursevillefoodtours.com.
FIESTA!
Occupying the week before Easter Sunday, Seville's Semana Santa processions are world famous, featuring life-sized sculptures of Christ and sinister-looking hooded penitents (wearing a costume that – bizarrely – was later adopted by the Ku Klux Klan).
Then, two weeks later, comes the Feria de Abril, a six-day extravaganza of food and drink, dancing and traditional dress, when the banks of the Guadalquivir become a giant fairground. Sadly you'll be too late for this year's festivities, but if you like to party, next spring is the time to visit.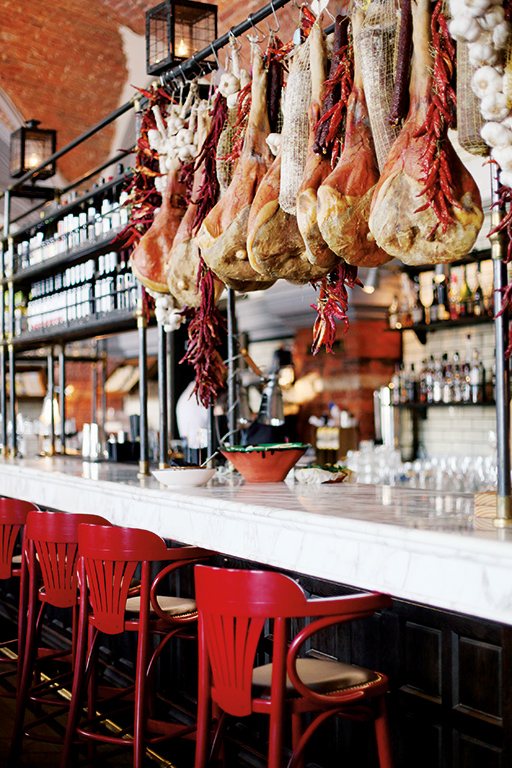 DANCING IN THE DARK
Sevillanos sit down to dinner around the time most Brits go to bed, so the nightlife really gets going in the small hours. But if you're expecting Ibiza-style clubbing, you got on the wrong plane – because in Seville, flamenco is the only show in town.
A heady blend of Romany, Arab and Indian influences, flamenco is the traditional sound of Andalucia, and Seville's Triana district was its birthplace.
Today the city is packed with places to enjoy this sensuous, passionate, utterly unique music – from smoothed-out renditions in the big tablaos, where you can also get dinner, to a raucous, raw and unashamedly drink-fuelled version in tiny backstreet clubs.
For the former, try Tablao El Arenal, in a beautiful colonial building near the bullring (39 euros for entry and a drink; 72 euros including dinner). For the latter, start queuing with the locals at 11.30pm outside the unmarked Bar Anselma (49 Calle Pages del Corro). Entrance is free but you have to buy a drink and they only serve spirits (in generous measures).
Somewhere between the two is Casa de la Memoria de Al-Andalus (6 Calle Cuna), where nightly shows take place in a prettily tiled courtyard. Tickets cost just 18 euros but you'll need to book in advance, and even then you should turn up early to be sure of a good seat.
INTO THE RING
With your head still ringing with the soulful sound of Spanish guitar (or one too many mojitos), you might be tradition – the bullring. In that case, the splendid 18th century Plaza de Toros de la Maestranza awaits. This 12,000 seater arena is the oldest, the second largest and the most atmospheric in Spain. Bullfights are held here between April and September, usually on Sundays.
It's not expensive (though you may prefer to pay extra for seats in the shade), and as an authentic experience there is nothing to touch it. But make no mistake: for all its intricate choreography, this is ritualised slaughter. Jet-black and magnificent, its immense shoulders tapering to lithe hips, the bull is wounded, weakened and finally killed. You don't have to be a vegetarian to find that hard to watch.

UNDER THE SUN
Yes, it took too long, cost too much, and critics grumble that it has no real function except as a giant sunshade (though in Seville that's purpose enough). But the Metropol Parasol, opened in 2011 and commonly known as Las Setas (The Mushrooms), is an architectural icon that will soon define its city like Sydney Opera House or the Eiffel Tower.
Built of nothing more exotic than plywood, this sinuous, amoebic structure must be seen to be believed. Concealed within its 150-metre length is a complex of shaded public spaces, bars, restaurants and elevated walkways offering fabulous views.
And with recently discovered Roman ruins incorporated into its basement museum, it's an icon that safeguards Seville's ancient past while symbolising its brilliant future.