Search for your ideal Cruise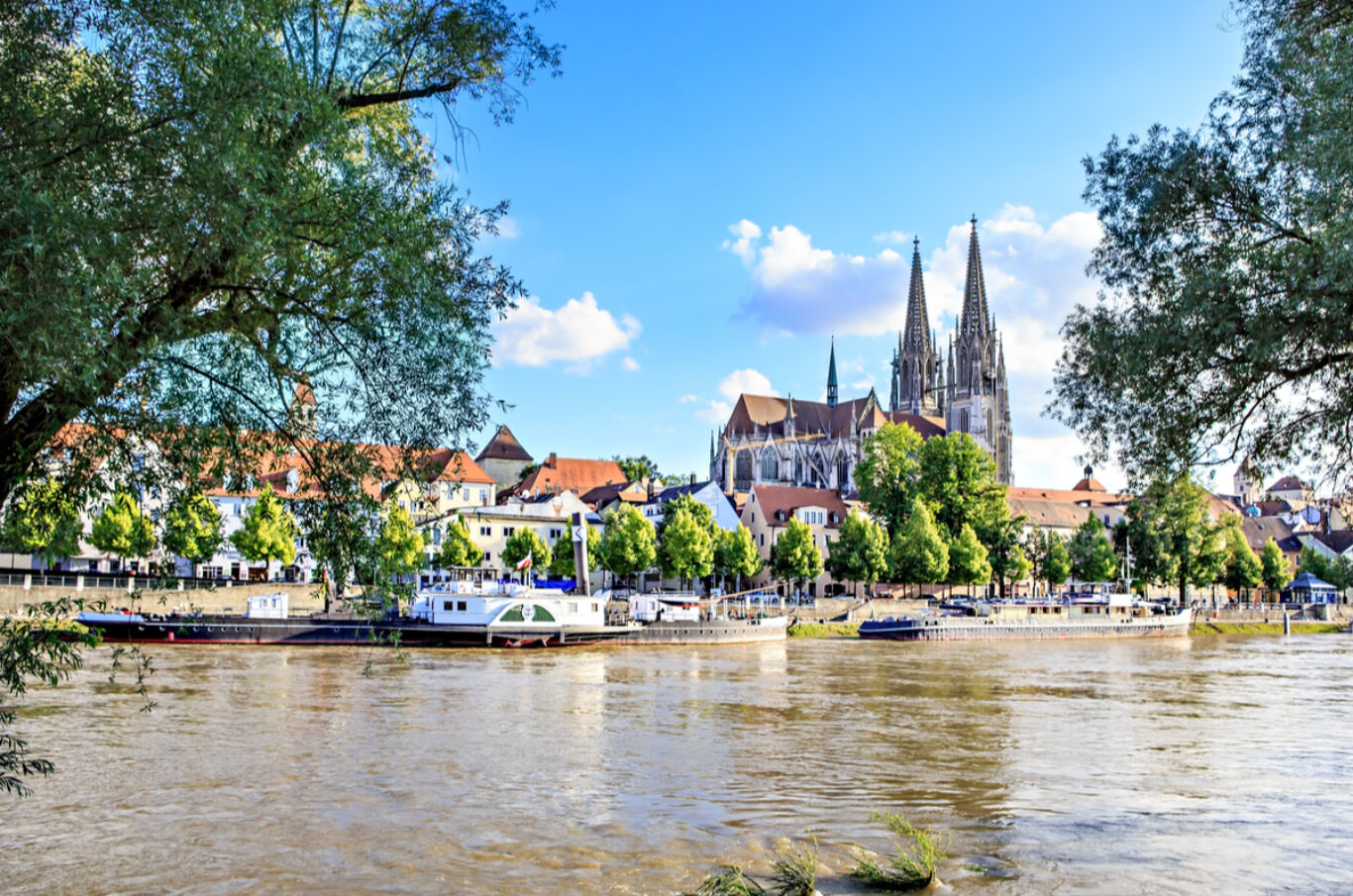 The joys of river cruising
Sailing right into the heart of towns and cities lets you explore at your own pace – before your luxury floating hotel takes you to the next destination. Whether you're new to cruising or a veteran of ocean-going ships, river voyages offer a whole new experience. With fewer than 200 passengers, there is a relaxed atmosphere
Sailing right into the heart of towns and cities lets you explore at your own pace – before your luxury floating hotel takes you to the next destination.
Whether you're new to cruising or a veteran of ocean-going ships, river voyages offer a whole new experience.
With fewer than 200 passengers, there is a relaxed atmosphere as you sail serenely through valleys, between steep cliffs or into historic cities.
Facilities vary, but there will be at least one main restaurant, a bar and a sun deck. With expert guides and concierges on board, you will be offered excursions – sometimes two a day – to get the most out of your visits.
But the great thing about river cruising is that you are free to explore by yourself.
A short walk will take you into town, and late sailings or overnight stays leave you free to try out the local restaurants and bars.
Unlike ocean ships, there isn't room for spas, large shops or theatres on board, but you'll have plenty of opportunities to see these on your travels. Nightly entertainment is normally restricted to a piano player or some lively song and dance – or even cookery demonstration – from visiting locals.
Each evening you will be brought together for a talk or lecture on the following day's tours so you are ready next morning to be led in a small group with a guide, sometimes using microphones and earpieces.
Staying close to civilisation means phone signals remain reliable and many lines offer free WiFi.
Informality means not having to dress for dinner and it's easy to make new friends over a meal or drink. Dining times tend to be fixed and there will be a limited range of dishes, but the catering staff work wonders in their limited space to prepare good food in quantity.
With no more than four decks, getting around – and on and off – the ship is easy.
For travellers who prefer not to fly there are often rail or coach services to take you to key cities in Europe.
You'll never feel seasick but be aware that ships can be affected by low or high waters – either they cannot sail or they won't get under bridges. If so, coaches will take you to the next point where the river is navigable and you might have to transfer to a sister vessel.
This is a great year to take a river cruise, with Viking, Uniworld, Emerald Waterways, Crystal and CroisiEurope among those launching gleaming new ships.
CRUISING IS FOR THE YOUNG, TOO
River cruising is normally associated with the over-50s but U by Uniworld hopes to change all that next spring.
It aims to tempt travellers aged between 21 and 45 on nine European itineraries, using ships carrying a maximum of 120 passengers.
The first two vessels, called simply The A and The B, will be all black outside with a cool interior design using open communal spaces and rooftop lounges, where guests can enjoy scenic views while sipping on craft cocktails.
Excursions include rock climbing, whitewater rafting and kayaking – as well as night-time visits to bars and nightclubs.
The ships are described as 'waterfront contemporary hotel, taxi, bar, restaurant, café, nightclub and yoga studio, all in one'.
Four eight-day itineraries will sail the Rhine, Main, Danube and Seine, with overnight stops and longer stays in major cities such as Paris, Vienna, Amsterdam and Budapest.
Themed cruises
Love films, opera or wildlife? Then there's a special river cruise for you. Experience things you have only seen on screen or stage in wonderful settings while enjoying all the ease and facilities of your ship. Here are just a few themed voyages…
LION'S STEPS
Fans of the movie Lion, based on the true story of five-year-old Indian boy Saroo who fell asleep on an empty train and ended up being adopted in Australia, can see locations where it was filmed in Kolkata on Saga's A Passage Through Assam cruise. Guests will see Howrah train station and observe life on the city's streets.
CHANTILLY TASTE
Travellers with a sweet tooth can learn how to make Choux Chantilly cream puffs on an eight-day trip from Avignon to Lyon with Viking River Cruises. Guests will also get the chance to savour Beaujolais wines and see how chèvre cheese is made.
HILLS ARE ALIVE
To celebrate 50 years of The Sound of Music, APT guests are being treated to a cruise with Nicholas Hammond, who played the eldest von Trapp son in the film. As well as hearing his tales from the set, passengers will visit locations from the movie in Salzburg during the 15-day Magnificent Europe trip.
CLASS ACT
Opera lovers can take front-row seats at Puccini's Madama Butterfly at the Roman amphitheatre in Verona this August as part of an itinerary on the European Waterways barge La Bella Vita. A six-night cruise from Venice includes visits to baroque theatres and dinner in a private stately home where Lord Byron wrote some of his best poetry.
AND FIN-ALLY…
Wildlife spotters will get the chance to see dolphins at Kratié on Pandaw's upgraded Classic Mekong itinerary. Around 20 of the shy freshwater mammals make their home near a small set of rapids. The seven-night cruise also includes Ho Chi Minh City and a full day in Phnom Penh.