Search for your ideal Cruise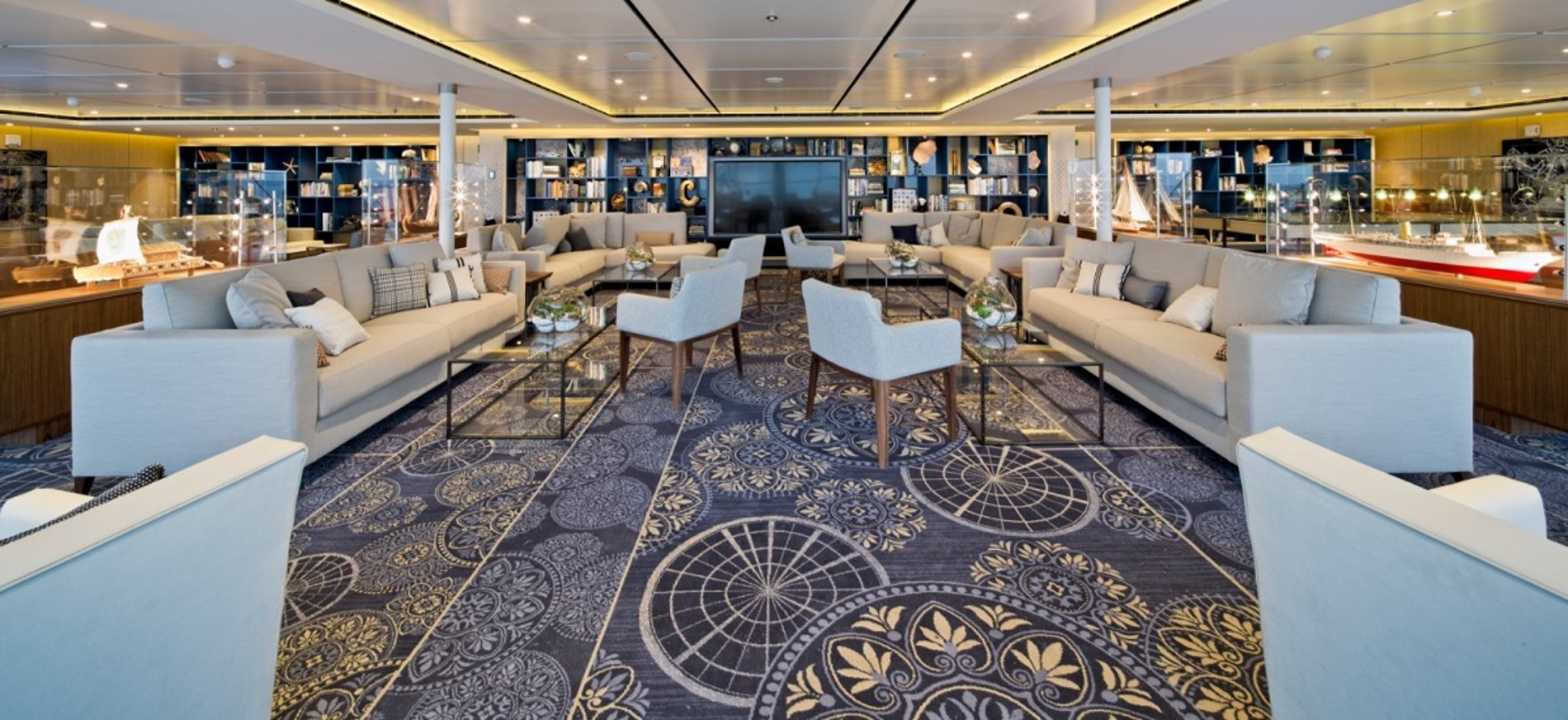 Viking Cruises: Home from home
Elegant but full of interest, your Viking ship is a haven of the finest Scandinavian design. Where would you find a brass compass, a starfish and a rolled manuscript next to a hunting horn, a mythological carving and a vintage telegraph machine? With all these intriguing artefacts and more, the Explorers' Lounge on each Viking
Elegant but full of interest, your Viking ship is a haven of the finest Scandinavian design.
Where would you find a brass compass, a starfish and a rolled manuscript next to a hunting horn, a mythological carving and a vintage telegraph machine?
With all these intriguing artefacts and more, the Explorers' Lounge on each Viking ship is a place to awaken your inner explorer. Which is just as well because these ships are full of surprises, all waiting to be discovered.
Venture beneath the staircase in the galleried atrium and you'll discover a "secret garden" of pebbles and lichen, inspired by Norway's Finse mountain plateau. Sink into an ocean-view settee and behind you will be a wrought-iron depiction of a famous landmark. Stroll from your stateroom to the lift lobby and you'll stop to examine the fascinating photographs along the way. Take the stairs and you'll linger to admire the recreation of the Bayeux Tapestry that spills down the landings.
Everywhere you look there are eye-catching features, evidence of Viking's commitment to making these ships extraordinary. And bringing them all together is that hallmark of fi ne Scandinavian design, understated elegance.
Natural materials are celebrated for their earthy beauty, with stone, leather and acres of beautiful wood at the fore (you'll struggle to find a scrap of plastic). The colour palette is calm, with sofas and easy chairs in chic neutral tones, scattered with brighter cushions and fur throws. And the LivNordic Spa is a haven of sheer tranquillity, where birch, juniper and light ash complement the limestone and dark slate.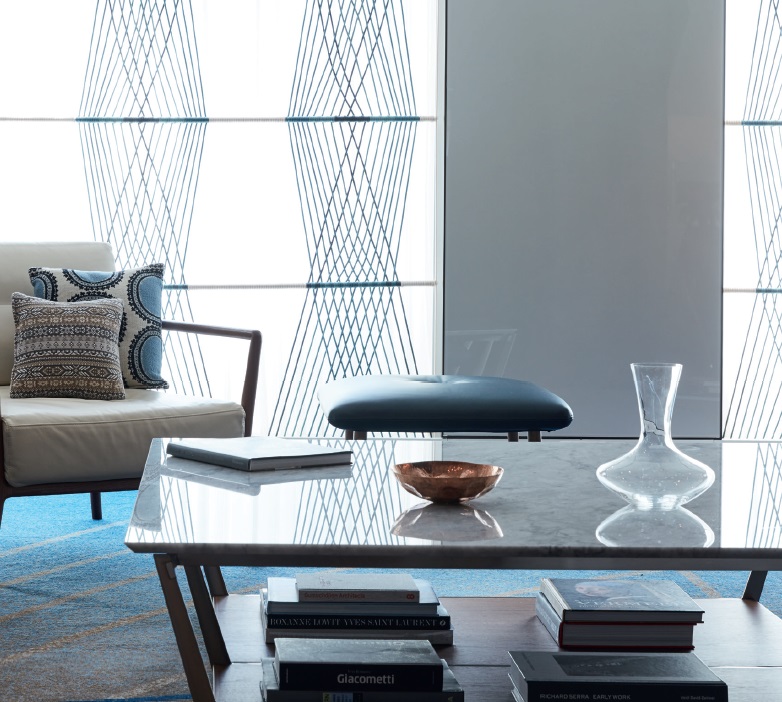 Wherever you find yourself on-board – dining, swimming, reading or inspecting the numerous artworks – the space around you will be bathed in natural light from floor-to-ceiling windows, glazed ceilings and etched translucent panels.
Step outside on to the Aquavit Terrace and you'll find dark-wood dining chairs elegantly arranged on the fawn deck, contrasting with the bright blue of the infinity pool.
Sit here, near the marble-fronted bar, and you can only marvel at the design skill it must take to create an ambience with the "wow" factor that is also wonderfully relaxing.
SENSATIONAL STATEROOMS
Sleep, relax, read, watch a movie, enjoy the sea breeze, even eat breakfast or dinner – whatever you feel like doing, your stateroom is your sanctuary.
Spacious and stylish, with a palette of blond woods and muted blues, each one comes with a private veranda and a sparkling, generously sized bathroom. Here you'll find a heated floor and towel rack, a powerful shower in a glass enclosure and upmarket Freyja toiletries. But for many, the best feature of their stateroom is the king-size bed (twins are available if you prefer). With a top- grade mattress and fine linens, this is your passport to a restful night's sleep.
Even the entry-level Veranda Staterooms put many "superior" cabins on other ships to shame.
Thoughtful touches abound, such as both European and US plug options and USB ports, the latter handy for charging phones and iPads to make use of the free Wi-Fi. There's a separate seating area, a desk with pop-up vanity unit, plenty of wardrobe and drawer space and individual climate control. On the 42in interactive screen, you can watch films on demand, or catch the ship's lectures.
Should you really wish to spoil yourself, the even larger staterooms offer an extended selection of amenities such as binoculars and a proper coffee-maker, while the sensational suites boast soft sofas, walk-in wardrobes, two TVs and, in some cases, a wraparound veranda.
But wherever you choose to stay on a Viking ship, you can be sure that you're travelling in style.