Search for your ideal Cruise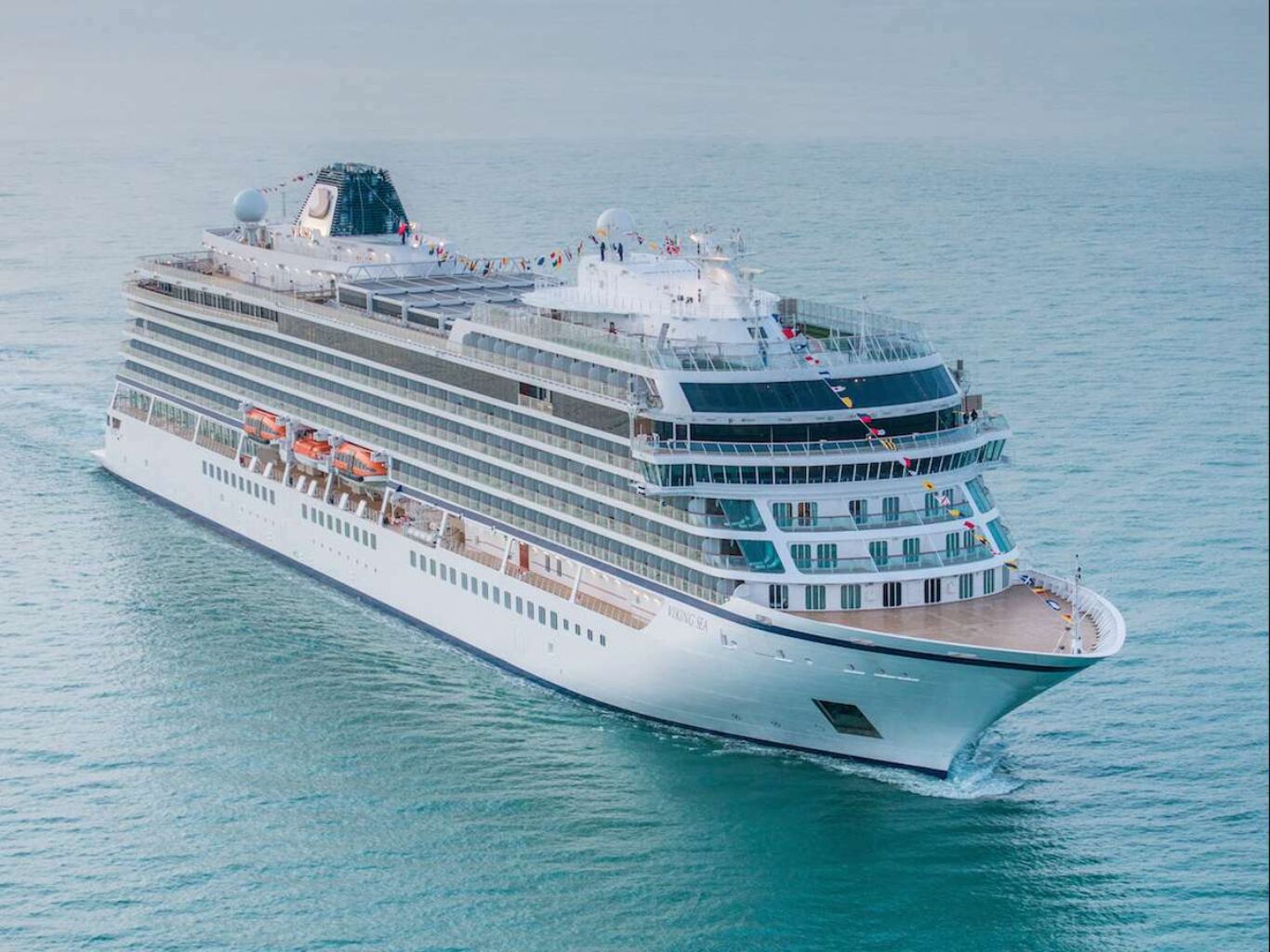 Viking Ocean Cruises takes delivery of third ship
Viking Ocean Cruises® has announced it has taken delivery of Viking Sky®, the company's third ship. The delivery ceremony took place this morning when the ship was presented at Fincantieri's shipyard in Ancona, Italy. On February 25, the ship will set sail from Rome's port at Civitavecchia and will make her way through the Mediterranean
Viking Ocean Cruises® has announced it has taken delivery of Viking Sky®, the company's third ship.
The delivery ceremony took place this morning when the ship was presented at Fincantieri's shipyard in Ancona, Italy.
On February 25, the ship will set sail from Rome's port at Civitavecchia and will make her way through the Mediterranean on her maiden voyage.
After sailing spring itineraries throughout the Western and Eastern Mediterranean, Viking Sky will make her way to officially be christened under Norway's "midnight sun" on June 22 in Tromsø. Following the christening, the vessel will its maiden season sailing itineraries in Scandinavia and the Baltic before crossing the Atlantic in September on her way to the Americas and the Caribbean.
"In the past two years, we have been encouraged by the overwhelmingly positive response our first two ocean ships have generated among our guests and travel industry partners. Today we mark an important milestone in welcoming the third ship to our fleet. By the end of 2017 – our 20th year in business – we will also welcome our fourth ship, doubling our fleet in less than a year," said Torstein Hagen, chairman of Viking Cruises. "With our fast-growing fleet and innovative design, we look forward to introducing even more experienced travellers to The Viking Way of destination-focused itineraries in the years to come."
Visit: vikingcruises.com