Search for your ideal Cruise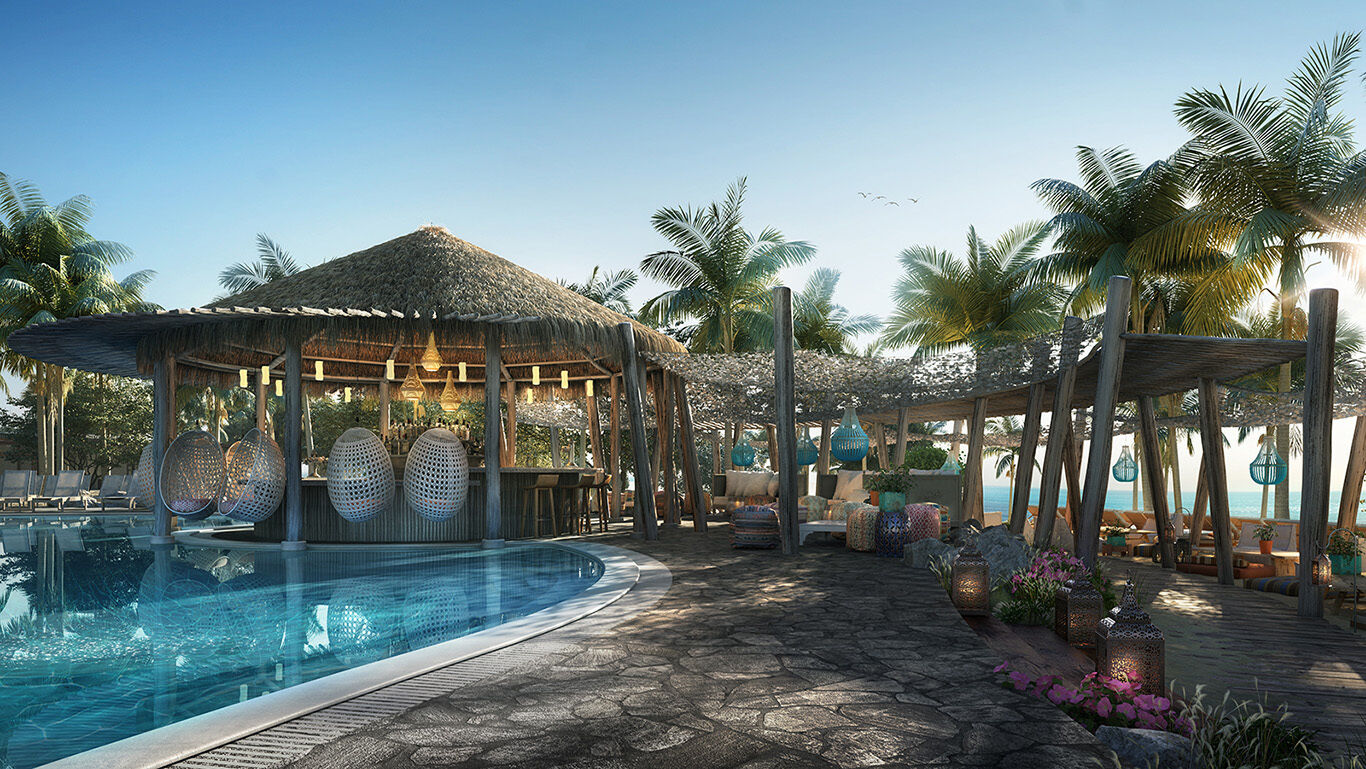 Virgin Voyages Announces The Beach Club at Bimini
Scarlet Lady will visit The Beach Club at Bimini on every one of her Caribbean sailings
[vc_row][vc_column][vc_column_text]
Scarlet Lady will visit The Beach Club at Bimini on every one of her Caribbean sailings
Virgin Voyages has been teasing a 'secret location' for its inaugural Caribbean sailings on Scarlet Lady for a while now – and finally we have the big reveal.
The Beach Club at Bimini, a private retreat in the Bahamas, will be a cornerstone of every cruise where guests will feel the sand in their toes in a stylish setting with a party atmosphere all set to rival the best beach clubs in Ibiza and Saint-Tropez.
There's something for everyone at The Beach Club. Start your day with a spot of yoga and meditation by the ocean before heading to the pool in the afternoon where DJ-led pool and flotilla parties will be the centre of the action.
We've even heard rumours that superstar DJ Mark Ronson will be on hand for the early stops to really get the party started.
Your day at the The Beach Club will finish with a beach bonfire and an intimate acoustic set from some up-and-coming musicians to help you wind down from all the excitement.
That's not all. Complimentary food will be served throughout the day including island favourites such as conch and mango salad, banana leaf-wrapped queen snapper, Bahamian rum cake and more.[/vc_column_text][vc_images_carousel images="22984,22985,22986,22987,22988,22989,22990,22991″ img_size="large"][vc_column_text]Explore the club further and you can discover creative social spaces with hammock groves and six bars where guests can congregate in groups of friends.
It's not just the shore experience that has been expanded upon, however, as Virgin Voyages has also announced details of the onboard entertainment we can expect on Scarlet Lady.
The ship will feature six original shows on board. Productions include an as-yet-untitled show from Randy Weiner, the award-winning producer behind Queen of the Night.
'I've dreamed of starting my own cruise line since I was in my 20s and now the launch is finally getting close,' said Richard Branson. 'We have taken the time to think about every detail and craft an experience that brings the Virgin brand to life and disrupts the travel industry.'
Bookings are now open for Virgin Voyages' first ship Scarlet Lady for sailings departing from 1 April through 25 October 2020. Trips start at £1,450, visit virginvoyages.com for more details.[/vc_column_text][/vc_column][/vc_row]