Search for your ideal Cruise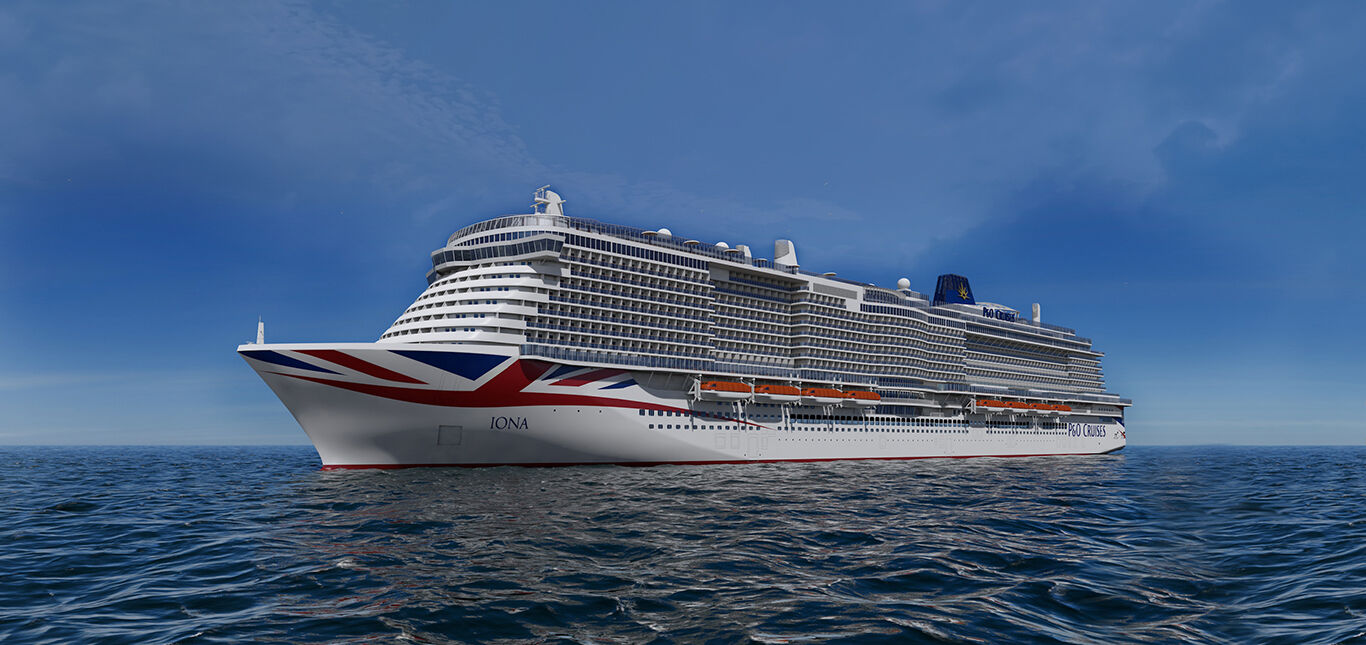 Welcome Iona: P&O Cruises reveals name of newest ship
After weeks of anticipation, the name of P&O Cruises latest ship was revealed today by TV presenter, Stephen Mulhern, to be Iona
[vc_row][vc_column][vc_column_text]
After weeks of anticipation, the name of P&O Cruises' latest ship was revealed today by TV presenter, Stephen Mulhern, to be Iona
More than 30,000 votes were cast as P&O put it you, the Great British Public, to provide the name of their latest ship due for delivery in May 2020.
And, after sorting through the list for the finest suggestions, P&O Cruises' expert panel whittled down the options before finally deciding on Iona.
Named after the small Scottish island found in the Inner Hebrides, Paul Ludlow, senior vice president at P&O Cruises, revealed the name was chosen as a nod to the cruise line's connection with Scotland as well as a celebration of the UK's connection to the sea.
"We are an island nation and as Britain's favourite cruise line it seems very fitting to highlight one of our most notable islands and celebrate the geographic diversity of the UK, especially as we can trace back our roots to the Scottish Isles.
"Iona played a significant part in shaping the history of our nation and we hope that with this very special name our new ship will shape the future of holidays at sea for generations."
A steel cutting ceremony was held in Germany earlier this week as construction on the 180,000 ton ship began and Ludlow was keen to stress that the beauty of the sea was a key consideration when drawing up designs for the ship.
"Throughout the design process we were mindful that we were building a ship, not a hotel, and the intrinsic beauty of the sea, the vistas of the coastlines and ports of call should be at the fore and visible as much as possible from all areas of the ship."
Make sure to follow World of Cruising for more updates on P&O Cruises' latest ship as we get them and check out the video to take a tour around the new ship.[/vc_column_text][vc_video link="https://www.youtube.com/watch?v=-b1LG5DC8-o"][/vc_column][/vc_row]