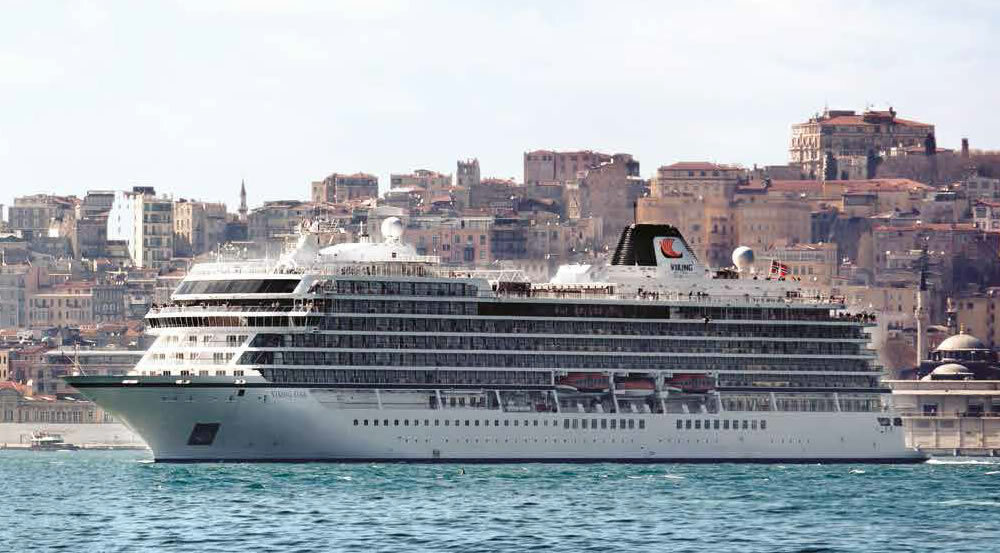 What Viking Star means for cruising – and for the next generation
There are two main occupational hazards to being a writer specialising in cruise travel – and I'm not talking here about the potential damage to my waistline or my liver. The first problem is that every time I set off to see another ship my friends, family, colleagues and workmates all assume that I'm taking
There are two main occupational hazards to being a writer specialising in cruise travel – and I'm not talking here about the potential damage to my waistline or my liver.
The first problem is that every time I set off to see another ship my friends, family, colleagues and workmates all assume that I'm taking yet another holiday. Listen – it might beat emptying bedpans or sweeping the streets for a living, but it's still work.
OK, I'm not feeling any warm waves of sympathy wafting in my direction, so we'll move swiftly on the second hazard.
Which is that every new acquaintance, some of them on board those ships, others that I might meet in a bar or at a social occasion, even if they have never set foot on anything bigger than the Isle of Wight ferry, eventually asks me the same question. "Go on, tell me, what's your favourite ship?"
My answer has always been the same. I don't have a favourite. There are so many variables, and different ships suit different occasions. I have a sneaking preference for the smaller vessel, but I have also had wonderful times on board today's behemoths.
January sunshine in the Caribbean aboard 225,000-ton Allure of the Seas, the biggest cruise ship in the world? I'll take that, thank you very much. But if I'm going to the fjords in search of the Northern Lights I'd rather be on board something like the 18,500-ton Saga Pearl II, all of whose 450 passengers could just about be squeezed into one of Allure's 18 lifeboats.
Crossing the Atlantic in the teeth of a gale? I'll do that in the sedate comfort of 148,500-ton Queen Mary 2 please. Although as I discovered last month, its size makes the ship less than ideal for pootling round the British Isles, having to anchor outside ports where smaller vessels can go alongside.
After one memorable cruise in the eastern Mediterranean, aboard a ship that carries about 1,000 passengers but has room for almost twice as many, I very nearly had to break my rule. I began to think I had found a favourite ship, but felt it would have been invidious to say so. All of which brings us to Viking Star, christened in Bergen last month and the first of what Viking boss Tor Hagen hopes will be 10 almost identical ships by 2020.
I knew from a brief trip on one of Viking's 60 river cruise ships that I could expect clean, efficient design, albeit with a certain Nordic chill about it.
I did not expect to be so overwhelmed by the innovation, the attention to detail, and the thinking that has been expended over every aspect of the ship and its operation. All of this made Star warm and welcoming.
You can read the remainder of Captain Greybeard's article in the June/July 2015 edition of World of Cruising magazine. You can also read John Honeywell's review of Viking Star here. If you are are not yet a subscriber then you can subscribe here today.