Search for your ideal Cruise
Why cruise on this ship?
The Saga Douro Queen allows you to explore the River Douro in comfort. On the sun deck you'll find a pool and plenty of sun loungers, while on the lower decks you can make yourself at home in the panorama lounge and bar, and the restaurant. The restaurant serves international cuisine with meals served at one leisurely sitting. You can admire the views while enjoying four-course dinners, as well as delicious buffet-style breakfasts and lunches. During your cruise aboard the Douro Queen ship there will also be entertainment local to the region through which you are cruising, such as Portuguese folk music.
find your perfect cruise
Dining
Start the day in the way you mean to go on, with a delicious buffet-style breakfast or a more substantial full English. If you're not out exploring or on an excursion then an enticing buffet-style lunch will be yours to savour, while at dinner you'll have a four-course meal with a choice of main course.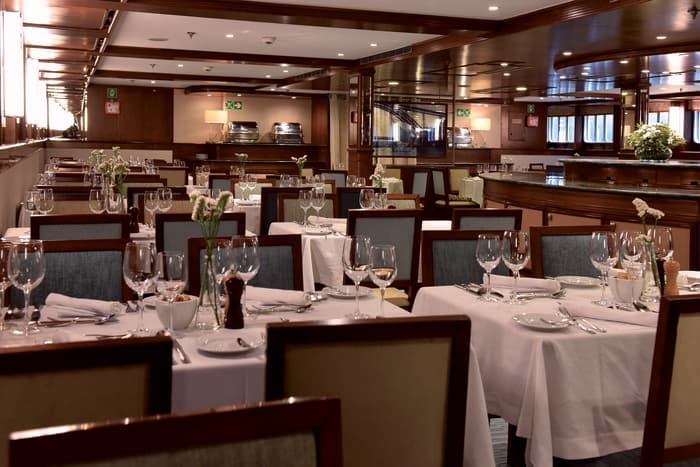 Saga River Cruises Douro Queen Interior 11.jpg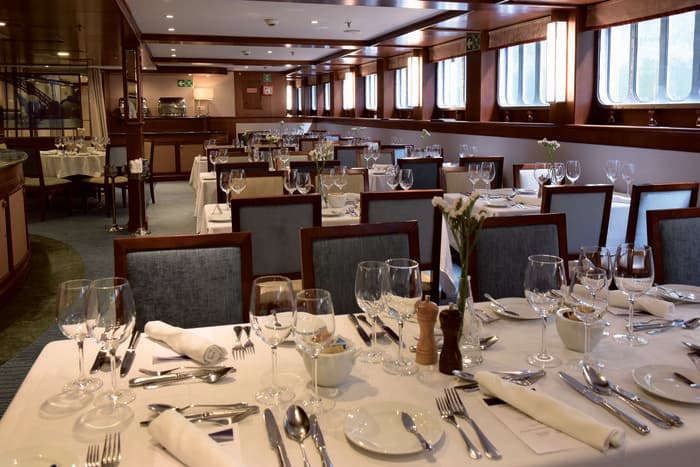 Saga River Cruises Douro Queen Interior 10.jpg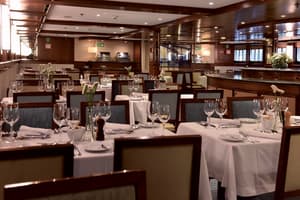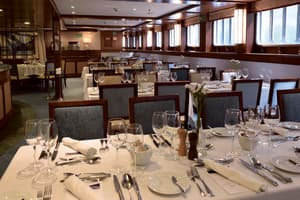 Dining Room
A delicious range of both Portuguese and international flavours are served up in the main dining lounge, where you'll enjoy sumptuous four-course dinners, as well as buffet-style breakfasts and lunches. You'll also enjoy a selection of wine, beer, fruit juice and soft drinks to accompany both lunch and dinner.
Features
Experience: Complimentary
Food type: Classic
Entertaining
There's never a dull moment on the MS Douro Queen as we present an enthralling range of onboard entertainment. A fascinating Portuguese folk music show, a riveting history lesson, and evenings overflowing with wine, song and dance are just some of the delights we have lined up for you.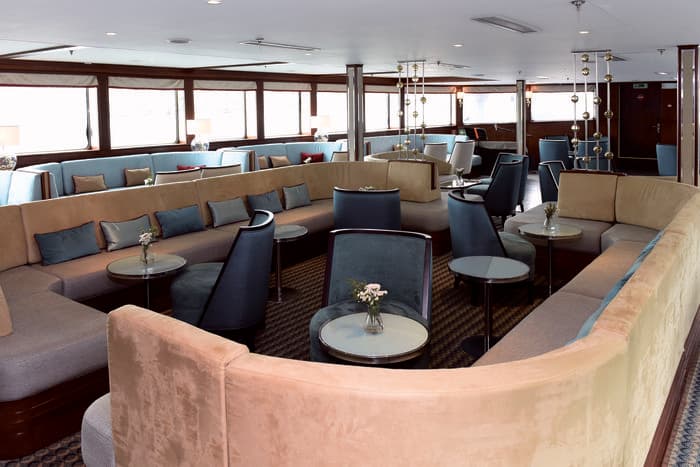 Saga River Cruises Douro Queen Interior 5.jpg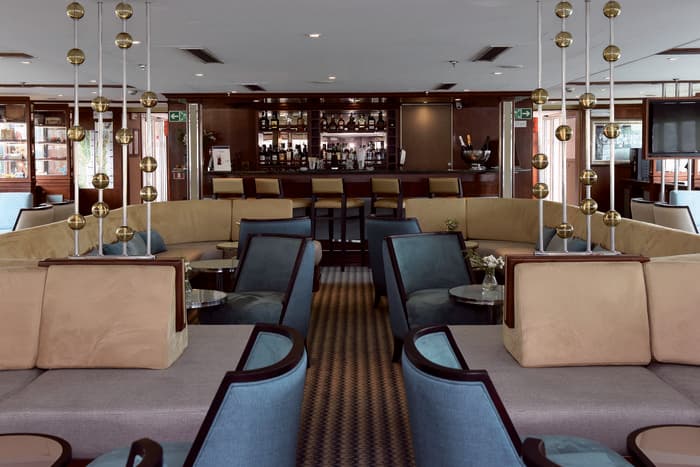 Saga River Cruises Douro Queen Interior 6.jpg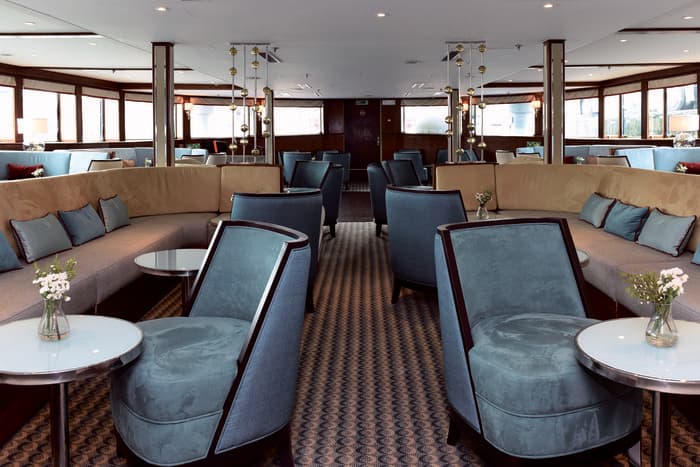 Saga River Cruises Douro Queen Interior 4.jpg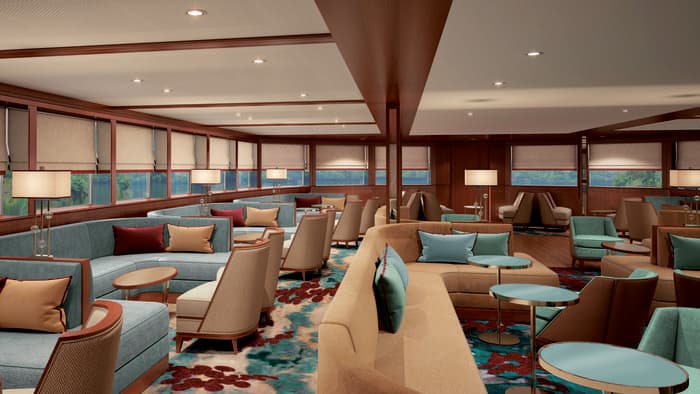 Saga River Cruises Douro Queen Interior 1.jpg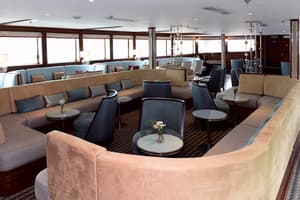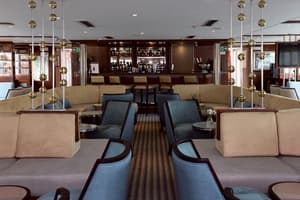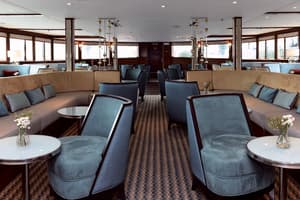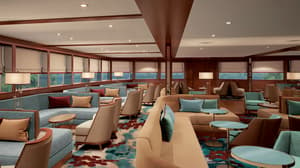 Lounge / Bar
Sun Deck
Pool
Enrichment
The Saga cruise director will always be mingling with guests and making sure everything's running smoothly. They'll no doubt organise a few impromptu games and quizzes too, for those who wish to join in. After dinner the pace remains just as leisurely. If the ship is berthed, you might like to take a stroll along the river bank – it's very easy to come and go as you please. Or if you're staying on board there might be a pianist playing, perhaps music to dance to, and occasionally local performers are invited on board to put on a show.
Explore Ashore
An exciting service led by our on board team of experts, brimming with local knowledge. You'll find them at the travel desk on your ship, ready to help you get the most out of your time on land.
More than a normal excursion
Of course there will be a varied programme of shore excursions each insightful and fascinating in their own right. But Explore Ashore is much more than that.
Rather than a tour of thousands, let us show you the main sights of your destination on a small‑group excursion. You won't feel rushed or herded around on the tourist trail. Its far more personal, and memorable too.
Health and fitness
There is a small fitness area on the lower deck.
Kids and teens
Please note: there are no dedicated facilities for Kids & Teens onboard the ship.
Accommodation
All 65 cabins are outside facing. Cabins on the upper deck have a balcony, while those on the main deck have large picture windows. All cabins are en suite and have twin or double beds, as well as a television, hairdryer and safe.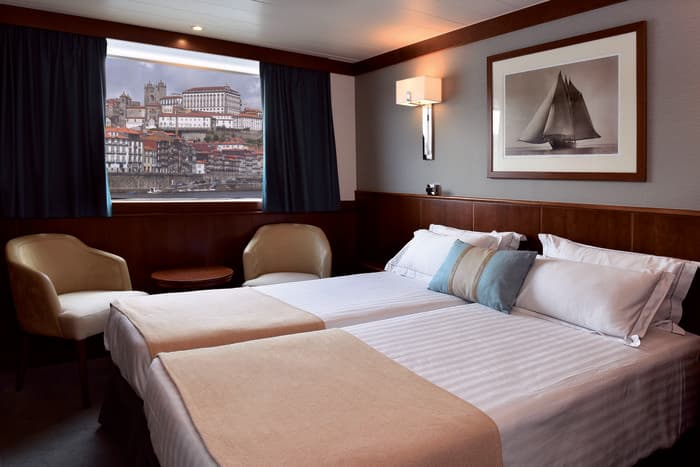 Window Stateroom
Features
Twin
Room Service Available
Safe
Hair Dryer
Telephone
Desk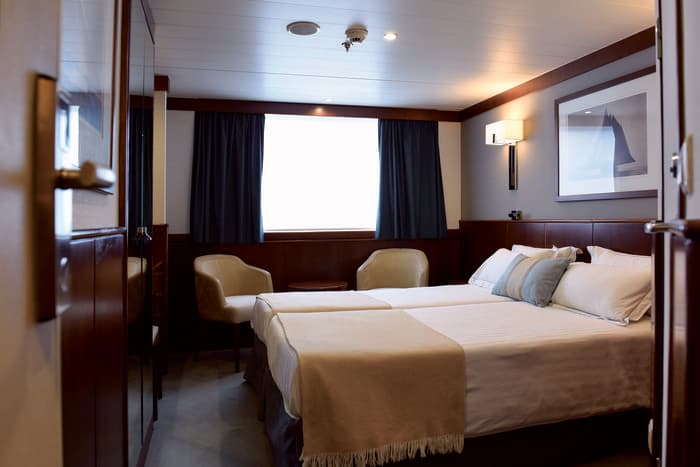 Window Stateroom
Features
Twin
Shower
Room Service Available
Safe
Hair Dryer
Telephone
Desk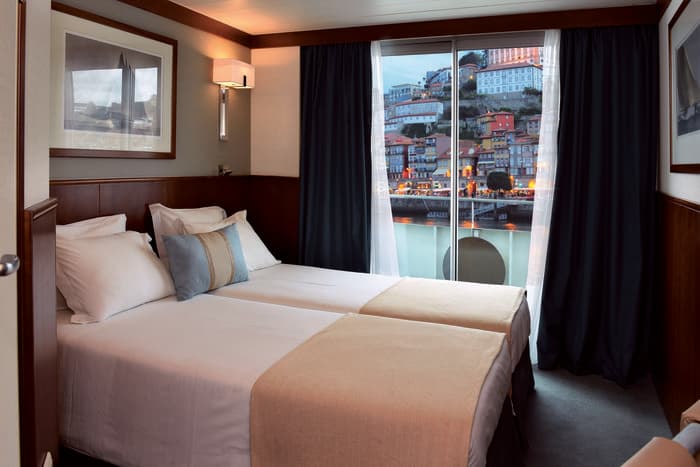 Private Balcony
Features
Twin
Shower
Room Service Available
Safe
Hair Dryer
Telephone
Desk
Deck plans
Upper Deck
Category U Stateroom

Category UA Staterooms


Main Deck
Category M Stateroom

Category MA Stateroom