Why cruise on this ship?
Magna Carta is one of the finest, most luxurious vessels cruising the British Isles today.

Dining
The classic traditions of French and International cuisine are an unforgettable highlight of your cruise. The onboard chefs are experienced, highly-trained culinary artists, whose gastronomic creations are often rated higher by discerning clients than those they have sampled in top restaurants.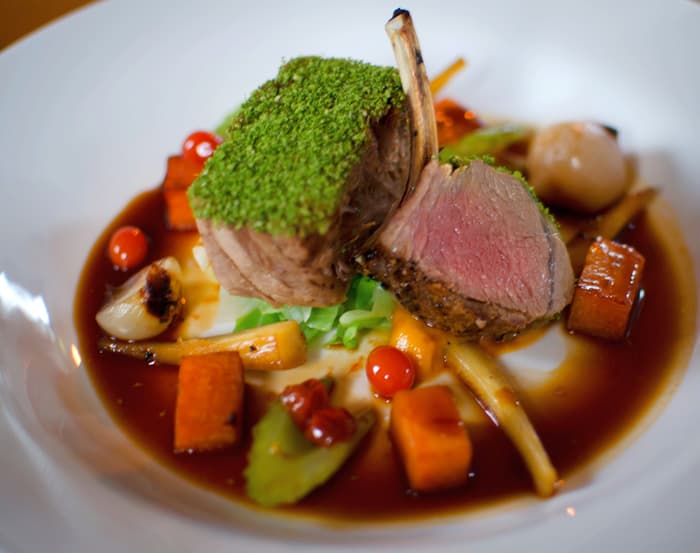 European Waterways Food.jpg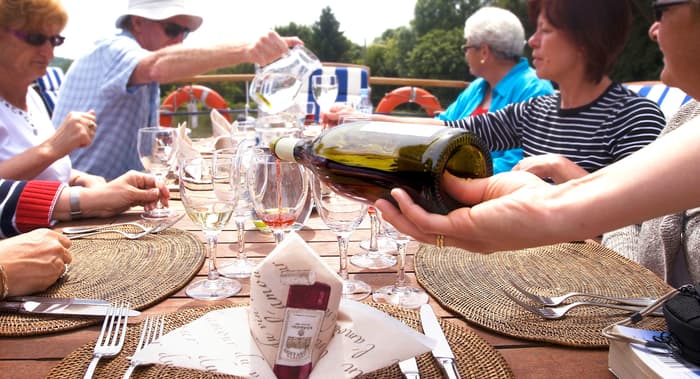 European Waterways Exterior Fine Dining on Deck.jpg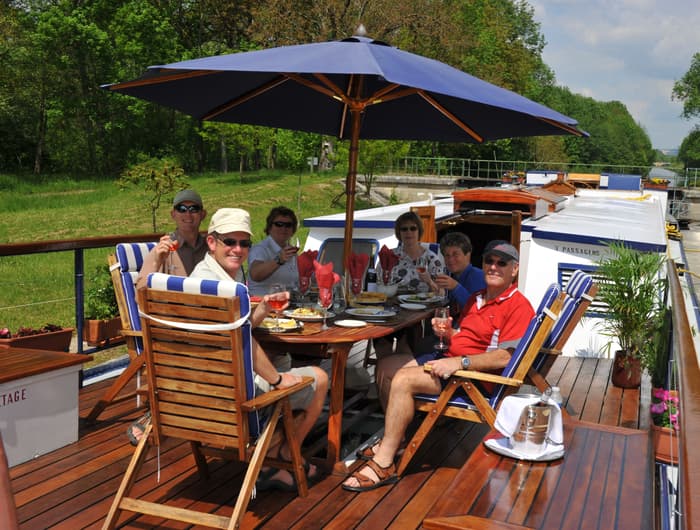 European Waterways Exterior Family and Friends Charters.jpg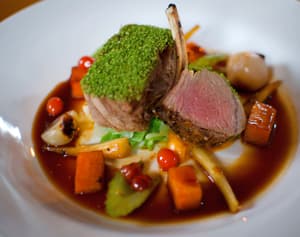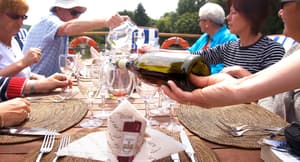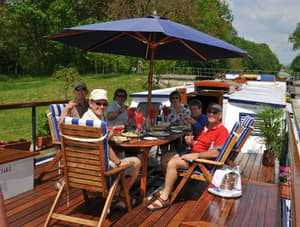 Cuisine & Dining Onboard
Before you wake each morning, a crew member has visited the local patisserie to collect newly baked breads, buttery croissants and a variety of fresh pastries, which will be laid out in the saloon with an array of fresh fruit and other accompaniments. Together with the aroma of fresh coffee brewing, the day has just begun and you may want to enjoy your breakfast on deck.
Luncheon may be a colourful arrangement of salads, pâtes, savoury quiches and of course, a selection of cheeses, all accompanied by an excellent choice of wines from the barge cellar. This daytime feast is often enjoyed on the sun deck, perhaps while cruising.
Dinner is the culinary highlight of each day. Served by candlelight, each course is a delicious creation, complemented by fine wines. Your chef will use the best fresh ingredients, bought from the wonderful local markets and pick fresh herbs from the small onboard herb garden to skilfully produce mouth-watering regional and national dishes that are full of flavour.
Features
Experience: Complimentary
Food type:
Entertainment
Each hotel barge has a library, games and a CD player/iPod dock and some of them a spa pool on the sun deck, TV/DVD, or computer with internet access, often WiFi. Some even have a telescope for an after-dinner gaze into the night sky. There is also, of course, an open bar stocked with a wide range of alcoholic and soft drinks.
Enrichment
Savoir Faire does not offer any dedicated enrichment facilities. She however visits many locations of historical and cultural importance along her many itineraries.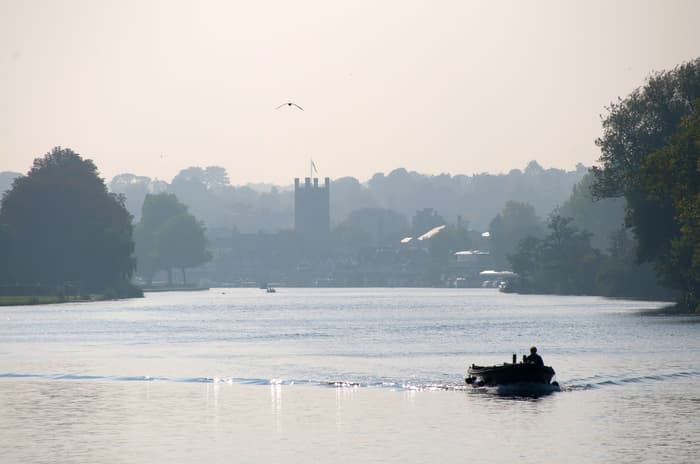 The Royal River Thames & Oxford
When it comes to river cruises, England is sometimes overlooked as a potential source of fabulous opportunities. British waterways have a lot to offer, as guests who book a room on this luxury hotel barge will discover. When you experience English river cruises, the quaint, scenic countryside opens up before you.
If you are looking for luxury river cruises, England's rustic beauty is revealed in its glory to those who opt for this destination. The line offers slow, meandering journeys past Royal Palaces, riverside towns and villages. Guests will experience a real mixture of olde worlde England and the natural beauty of Surrey, Berkshire and Oxfordshire. From Henry VIII's Hampton Court, these tours go past Windsor Castle to Henley, with frequent stops allowing plenty of time to wander and explore whilst we follow this old Viking trading route deep into the rural countryside. Gentle exploration is the highlight of all river cruises in England, and our holiday maximises this potential, with good cycling and walking opportunities as this elegant and spacious luxury hotel barge finds her way along the Royal River Thames.
For holidaymakers wanting less crowded but still charmingly scenic river cruises, England may well be the perfect destination!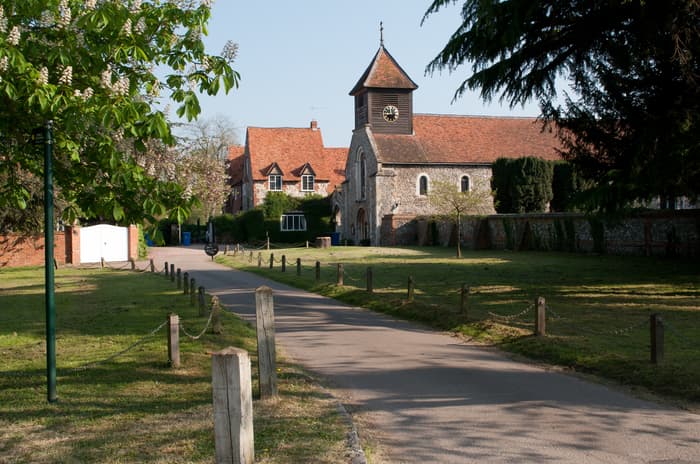 England - The Ancient Village of Hurley.jpg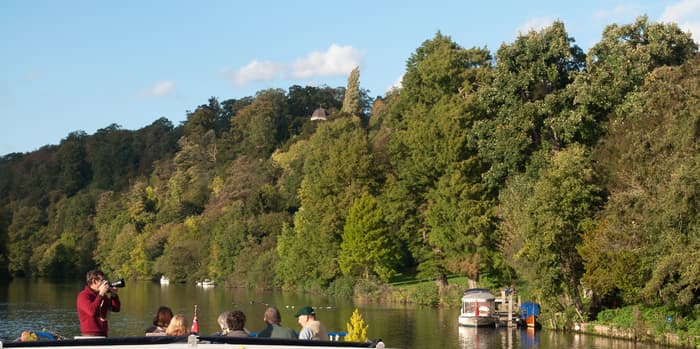 England - Great Scenery.jpg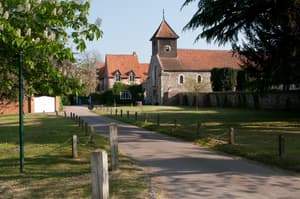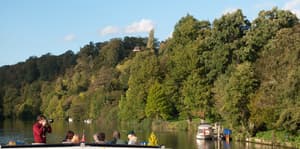 Picturesque River Thames Cruise Highlights
Explore Henry VIII's Hampton Court Palace

Moor beneath and visit Windsor Castle

Visit the Tudor manor house of Dorney Court

Tour the Stanley Spencer Gallery at Cookham

English cream tea at the Stafford Hotel

Visit Henley-on-Thames, the Royal Regatta town

Tour of Christ Church College, Oxford

Great walking and bicycling opportunities along the Thames Footpath

Tour of Highclere Castle (Downton Abbey) is also available on selected departures

Health and fitness
Magna Carta does does not offer any dedicated Health & Fitness facilities. However, a spa pool is available on the Upper Sun Deck, and 4 touring bikes are available on request for anyone wishing to cycle around the areas visited.
Kids and teens
Magna Carta does not offer any dedicated children's facilities.
Accommodation
Disney Cruise Line staterooms aboard the Disney Magic and the Disney Wonder are among the first in the industry to be tailored especially for families. They're prepared with care to ensure a relaxing and memorable stay. Whether it's a cozy private retreat or a spacious and extravagantly appointed suite, our accommodations allow you to travel in style and divine comfort.

With options like private verandas that look out onto the sea and scenery, deluxe rooms with expanded space, and rooms with crystal-clear porthole views, a perfect slice of paradise is yours to discover. No matter your selection, each room is adorned from floor to ceiling with elegant decorative touches that hearken back to the glorious golden age of ocean travel.

Experience the comfort, fun and remarkable luxury of our signature staterooms, and let our inviting interiors transform your cruising experience into a magical dream come true.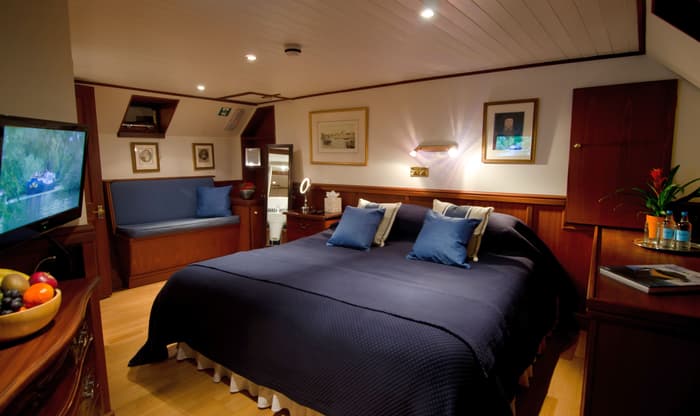 Europen Waterways Magna Carta -Luxurious and Air Conditioned Double Cabin.jpg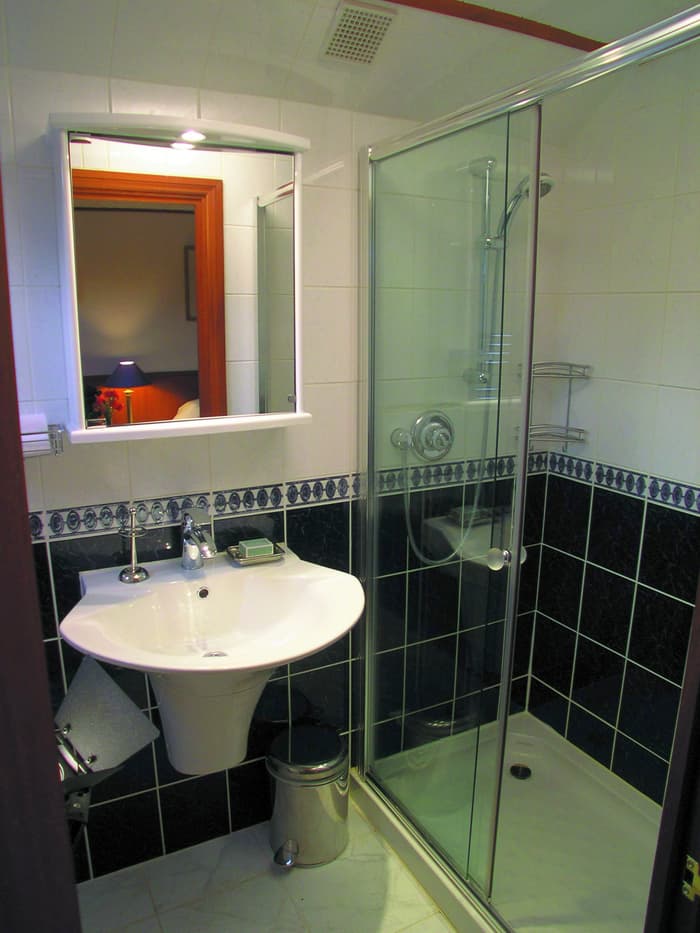 European Waterways Magna Carta Ensuite.jpg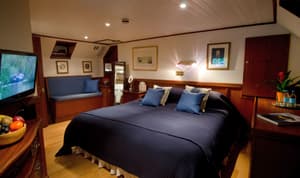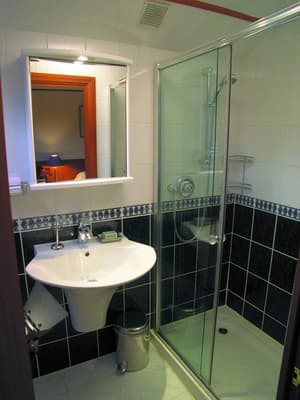 Suites
All hotel barges in the fleet benefit from an annual refurbishment and this may vary from redecoration and refurnishing of the accommodation or public areas of a vessel, to a complete refit of bedroom suites and their en suite facilities.
The accommodation on each hotel barge ranges from charming twin and double-bedded staterooms to suites with sitting areas – but all with closet and drawer storage and private en suite shower rooms. For any cruise, you can select a specific cabin, particularly if you book early.
Deck plans

Upper Deck
Saloon

Bar
Lower Sun Deck
Upper Sun Deck
Spa Pool

Lower Deck
Suite Henry VIII

Suite Christopher Wren
Suite Shakespeare
Suite Winston Churchill
Crew Quarters