Canada & New England: Bar Harbour & Newport
from New York, New York
Canada & New England cruise
Fall in love with the Northeast aboard Norwegian Breakaway. Browse Bar Harbor's many boutique shops, hike to a scenic overlook in famed Acadia National Park or savour a classic New England lobster bake. In Canada's oldest city, St. John's, you can soak in the best view of the cityscape at Signal Hill National Historic Site or take to the sea on a whale watching or kayaking tour. Then enjoy a narrated excursion through scenic Halifax, past historic sites and along a coastal highway to the picturesque village of Peggy's Cove.

Departure Date:

15th September 2024

Total Nights:

7 Nights

Cruise:

Norwegian Breakaway

Package Type:

Cruise Only
Price shown provided by: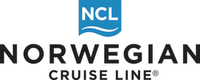 Norwegian Cruise Line
Founded in 1966, Miami-based Norwegian Cruise Line (NCL), part of global cruise company Norwegian Cruise Line Holdings (which also owns Oceania Cruises and Regent Seven Seas Cruises), is the third-largest cruise line in the world in terms of cruise passengers. NCL has become well-known for its colourful ships featuring a pop-icon style painted hull.

7-day cruise

Spa and wellness facilities

Video arcade

NCL Free at Sea package available
Day 1
Embark and set sail
Embark at New York and set sail
Day 2
Newport
Visit Newport, Rhode Island
Day 3
Portland
Visit Portland, Maine
Day 4
Bar Harbor
Visit Bar Harbor, Maine
Day 5
Saint John, Bay of Fundy
Visit Saint John, Bay of Fundy, New Brunswick
Day 6
Halifax
Visit Halifax, Nova Scotia
Day 8
Disembark at New York
Disembark at New York, New York
Day 1
From Wall Street's skyscrapers to the neon of Times Square to Central Park's leafy paths, New York City pulses with an irrepressible energy. History meets hipness in this global center of entertainment, fashion, media, and finance. World-class museums like MoMA and unforgettable icons like the Statue of Liberty beckon, but discovering the subtler strains of New York's vast ambition is equally rewarding: ethnic enclaves and shops, historic streets of dignified brownstones, and trendy bars and eateries all add to the urban buzz.
Day 2
Established in 1639 by a small band of religious dissenters led by William Coddington and Nicholas Easton, the city by the sea became a haven for those who believed in religious freedom. Newport's deepwater harbor at the mouth of Narragansett Bay ensured its success as a leading Colonial port, and a building boom produced hundreds of houses and many landmarks that still survive today. These include the Wanton-Lyman-Hazard House and the White Horse Tavern, both built during the 17th century, plus Trinity Church, Touro Synagogue, the Colony House, and the Redwood Library, all built in the 18th century.British troops occupied Newport from 1776–1779, causing half the city's population to flee and ending a golden age of prosperity. The economic downturn that followed may not have been so great for its citizens but it certainly was for preserving Newport's architectural heritage, as few had the capital to raze buildings and replace them with bigger and better ones. By the mid-19th century the city had gained a reputation as the summer playground for the very wealthy, who built enormous mansions overlooking the Atlantic. These so-called "summer cottages," occupied for only six to eight weeks a year by the Vanderbilts, Berwinds, Astors, and Belmonts, helped establish the best young American architects. The presence of these wealthy families also brought the New York Yacht Club, which made Newport the venue for the America's Cup races beginning in 1930 until the 1983 loss to the Australians.The Gilded Age mansions of Bellevue Avenue are what many people associate most with Newport. These late-19th-century homes are almost obscenely grand, laden with ornate rococo detail and designed with a determined one-upmanship.Pedestrian-friendly Newport has so much else to offer in a relatively small geographical area— beaches, seafood restaurants, galleries, shopping, and cultural life. Summer can be crowded, but fall and spring are increasingly popular times of the year to visit.
Day 3
Portland, Maine The largest city in Maine, Portland was founded in 1632 on the Casco Bay Peninsula. It quickly prospered through shipbuilding and the export of inland pines which made excellent masts. A long line of wooden wharves stretched along the seafront, with the merchants' houses on the hillside above. From the earliest days it was a cosmopolitan city. When the railroads came, the Canada Trunk Line had its terminal right on Portland's quayside, bringing the produce of Canada and the Great Plains one hundred miles closer to Europe than any other major U.S. port. Some of the wharves are now occupied by new condominium developments, with the exception of the Customs House Wharf, which remains much as it used to be. Grand Trunk Station was torn down in 1966 and a revitalization program of this historic section was spearheaded by a group of committed residents. The result was the revival of the Old Port Exchange District with its redbrick streets built in the 1860s following a disastrous fire. The area today features a wide variety of restaurants, specialty and antique shops, and makes for a pleasant place for a stroll. Congress Street and its many side streets are an engaging mixture of culture, commerce and history. Art is everywhere, from the Portland Museum of Art to the many statues and monuments throughout the city. Other points of interest include the Portland Observatory, Henry Wadsworth Longfellow's childhood home, several colonial mansions and Fort Williams Park, with the adjacent Portland Head Light. Farther afield one can visit the charming yachting and fishing village of Kennebunkport, also noted as the locale of the home and summer White House of former President George Bush. Going Ashore in Portland Pier Information The ship is scheduled to dock at the Portland Ocean Terminal, a very easy walk to the Old Port District located about two blocks away. Taxis are available at the pier. Shopping A wide range of Maine-made clothing, crafts and imported items can be found in shops along the cobblestone streets of the quaint Old Port Exchange. Small boutiques and numerous art galleries feature everything from paintings, crafts and furniture to prints and photographs. Antique lovers will enjoy browsing through area shops. Bargain hunters may want to visit the designer factory outlet shops in Freeport. On Sundays, most shops are open from 12:00 noon to 5:00-6:00 p.m. The local currency is the dollar. Cuisine Portland has the most restaurants per capita, second only to San Francisco. Eating establishments are as diverse as the menus they offer. The fresh catch of the day can be found on most menus, but seafood is only one of many culinary delights. From specialty coffee houses and ethnic restaurants to chowder and lobster houses to elegant dining rooms, Portland makes it easy to please every palate. Other Sights Longfellow's "City by the Sea" Portland is a walkable city, and a good place to start exploring is at the Old Port with its striking buildings comprising a bevy of architectural styles, ranging from Italianate to Mansard, Queen Anne to Greek Revival. The charming streets house an amazing collection of shops, galleries, bookstores and restaurants. Congress Street and the Arts District reflect the changes of 350 years of history, boasting an engaging mixture of culture and commerce. Portland Museum of Art The museum's award-winning building is a blend of 1911 Beaux Arts and 1983 post-modernism. It houses one of New England's finest art collections. Don't miss the museum's indoor Sculpture Garden. Portland Observatory Built in 1807, this is a rare example of a signal tower from which signal flags would be flown to identify incoming vessels. Factory Outlets of Freeport About a 25-minute drive north of Portland (approximately $35 one way for a taxi), this shopping mecca is crammed with serious shoppers who come from as far away as New York. Private arrangements for independent sightseeing may be requested through the Tour Office on board.
Day 4
A resort town since the 19th century, Bar Harbor is the artistic, culinary, and social center of Mount Desert Island. It also serves visitors to Acadia National Park with inns, motels, and restaurants. Around the turn of the last century the island was known as the summer haven of the very rich because of its cool breezes. The wealthy built lavish mansions throughout the island, many of which were destroyed in a huge fire that devastated the island in 1947, but many of those that survived have been converted into businesses. Shops are clustered along Main, Mount Desert, and Cottage streets. Take a stroll down West Street, a National Historic District, where you can see some fine old houses.The island and the surrounding Gulf of Maine are home to a great variety of wildlife: whales, seals, eagles, falcons, ospreys, and puffins (though not right offshore here), and forest dwellers such as deer, foxes, coyotes, and beavers.
Day 5
Like any seaport worth its salt, Saint John is a welcoming place but, more than that, it is fast transforming into a sophisticated urban destination worthy of the increasing number of cruise ships that dock at its revitalized waterfront. Such is the demand that a second cruise terminal opened in 2012, just two years after the first one, and 2013 will see the two-millionth cruise passenger disembark. All the comings and goings over the centuries have exposed Saint Johners to a wide variety of cultures and ideas, creating a characterful Maritime city with a vibrant artistic community. Visitors will discover rich and diverse cultural products in its urban core, including a plethora of art galleries and antiques shops in uptown.Industry and salt air have combined to give parts of Saint John a weather-beaten quality, but you'll also find lovingly restored 19th-century wooden and redbrick homes as well as modern office buildings, hotels, and shops.The natives welcomed the French explorers Samuel de Champlain and Sieur de Monts when they landed here on St. John the Baptist Day in 1604. Then, nearly two centuries later, in May 1783, 3,000 British Loyalists fleeing the aftermath of the American Revolutionary War poured off a fleet of ships to make a home amid the rocks and forests. Two years later the city of Saint John became the first in Canada to be incorporated.Although most of the Loyalists were English, there were some Irish among them. After the Napoleonic Wars in 1815, thousands more Irish workers found their way to Saint John. It was the Irish potato famine of 1845 to 1852, though, that spawned the largest influx of Irish immigrants, and today a 20-foot Celtic cross on Partridge Island at the entrance to St. John Harbour stands as a reminder of the hardships and suffering they endured. Their descendants make Saint John Canada's most Irish city, a fact that's celebrated in grand style each March with a weeklong St. Patrick's celebration.The St. John River, its Reversing Rapids, and Saint John Harbour divide the city into eastern and western districts. The historic downtown area (locally known as "uptown") is on the east side, where an ambitious urban-renewal program started in the early 1980s has transformed the downtown waterfront. Older properties have been converted into trendy restaurants and shops, while glittering new apartment and condo buildings will take full advantage of the spectacular view across the bay. Harbour Passage, a redbrick walking and cycling path with benches and lots of interpretive information, begins downtown at Market Square and winds along the waterfront all the way to the Reversing Rapids. A shuttle boat between Market Square and the falls means you have to walk only one way. On the lower west side, painted-wood homes with flat roofs—characteristic of Atlantic Canadian seaports—slope to the harbor. Industrial activity is prominent on the west side, which has stately older homes on huge lots.Regardless of the weather, Saint John is a delightful city to explore, as so many of its key downtown attractions are linked by enclosed overhead pedways known as the "Inside Connection."
Day 6
Surrounded by natural treasures and glorious seascapes, Halifax is an attractive and vibrant hub with noteworthy historic and modern architecture, great dining and shopping, and a lively nightlife and festival scene. The old city manages to feel both hip and historic. Previous generations had the foresight to preserve the cultural and architectural integrity of the city, yet students from five local universities keep it lively and current. It's a perfect starting point to any tour of the Atlantic provinces, but even if you don't venture beyond its boundaries, you will get a real taste of the region.It was Halifax's natural harbor—the second largest in the world after Sydney, Australia's—that first drew the British here in 1749, and today most major sites are conveniently located either along it or on the Citadel-crowned hill overlooking it. That's good news for visitors because this city actually covers quite a bit of ground.Since amalgamating with Dartmouth (directly across the harbor) and several suburbs in 1996, Halifax has been absorbed into the Halifax Regional Municipality, and the HRM, as it is known, has around 415,000 residents. That may not sound like a lot by U.S. standards, but it makes Nova Scotia's capital the most significant Canadian urban center east of Montréal.There's easy access to the water, and despite being the focal point of a busy commercial port, Halifax Harbour doubles as a playground, with one of the world's longest downtown boardwalks. It's a place where container ships, commuter ferries, cruise ships, and tour boats compete for space, and where workaday tugs and fishing vessels tie up beside glitzy yachts. Like Halifax as a whole, the harbor represents a blend of the traditional and the contemporary.
Day 8
From Wall Street's skyscrapers to the neon of Times Square to Central Park's leafy paths, New York City pulses with an irrepressible energy. History meets hipness in this global center of entertainment, fashion, media, and finance. World-class museums like MoMA and unforgettable icons like the Statue of Liberty beckon, but discovering the subtler strains of New York's vast ambition is equally rewarding: ethnic enclaves and shops, historic streets of dignified brownstones, and trendy bars and eateries all add to the urban buzz.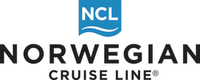 Norwegian Cruise Line
Norwegian Breakaway
Norwegian Breakaway is ready to whisk you away to your best holiday yet. Take a Caribbean cruise and swim with dolphins, step back into history on a Mediterranean Cruise, or just enjoy relaxing days on a Transatlantic voyage.