Mediterranean: France, Spain & Portugal
Leave from Southampton
Lose yourself in the beauty, culture and history of Europe with Norwegian. Experience the vibrant streets of Paris as you tour the Louvre and visit the Eiffel Tower, or journey to the D-Day Landing beaches and the Landing Museum to learn about the historic events that unfolded during World War II. Travel from Lisbon to the 13th century Obidos - considered one of the country's most romantic villages - and visit the medieval castle and stroll its picturesque narrow cobbled streets. Then discover how pearls have been manufactured since the 19th century in Palma de Mallorca and browse shops in Old Town.

Departure Date:

06th June 2024

Total Nights:

10 Nights

Cruise:

Norwegian Getaway

Package Type:

Cruise Only
Price shown provided by: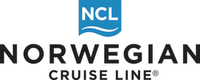 Norwegian Cruise Line
Founded in 1966, Miami-based Norwegian Cruise Line (NCL), part of global cruise company Norwegian Cruise Line Holdings (which also owns Oceania Cruises and Regent Seven Seas Cruises), is the third-largest cruise line in the world in terms of cruise passengers. NCL has become well-known for its colourful ships featuring a pop-icon style painted hull.

10-night full board cruise

Specialty dining options

15 bars & lounges

Spa & Sports Complex

Wi-Fi packages available
Day 1
Embark and set sail
Embark at Southampton and set sail
Day 2
Paris (Le Havre)
Visit Paris (Le Havre)
Day 4
Oporto
Visit Oporto, Portugal
Day 5
Lisbon
Visit Lisbon, Portugal
Day 6
Gibraltar
Visit Gibraltar, United Kingdom
Day 7
Seville (Cadiz)
Visit Seville (Cadiz), Spain
Day 8
Granada (Malaga)
Visit Granada (Malaga), Spain
Day 9
Ibiza
Visit Ibiza, Spain
Day 10
Palma (Majorca)
Visit Palma (Majorca), Spain
Day 11
Disembark at Barcelona
Disembark at Barcelona
Day 1
Lying near the head of Southampton Water, a peninsula between the estuaries of the Rivers Test and Itchen, Southampton is Britain's largest cruise port. It has been one of England's major ports since the Middle Ages, when it exported wool and hides from the hinterland and imported wine from Bordeaux. The city suffered heavy damage during World War Two and as a result the centre has been extensively rebuilt, but there are still some interesting medieval buildings including the Bargate, one of the finest city gatehouses in England.
Day 2
Le Havre, founded by King Francis I of France in 1517, is located inUpper Normandy on the north bank of the mouth of the River Seine, which isconsidered the most frequented waterway in the world. Its port is ranked thesecond largest in France. The city was originally built on marshland andmudflats that were drained in the 1500's. During WWII most of Le Havre wasdestroyed by Allied bombing raids. Post war rebuilding of the city followed thedevelopment plans of the well-known Belgian architect Auguste Perre. Thereconstruction was so unique that the entire city was listed as a UNESCO WorldHeritage Site in 2005. 
Day 4
Lively, commercial Oporto is the second largest city in Portugal after Lisbon. Also called Porto for short, the word easily brings to mind the city's most famous product - port wine. Oporto's strategic location on the north bank of the Douro River has accounted for the town's importance since ancient times.
Day 5
Set on seven hills on the banks of the River Tagus, Lisbon has been the capital of Portugal since the 13th century. It is a city famous for its majestic architecture, old wooden trams, Moorish features and more than twenty centuries of history. Following disastrous earthquakes in the 18th century, Lisbon was rebuilt by the Marques de Pombal who created an elegant city with wide boulevards and a great riverfront and square, Praça do Comércio. Today there are distinct modern and ancient sections, combining great shopping with culture and sightseeing in the Old Town, built on the city's terraced hillsides. The distance between the ship and your tour vehicle may vary. This distance is not included in the excursion grades.
Day 6
Tagged on to the end of Iberia, the intriguing British outpost of Gibraltar is dominated by a sandy peninsula and the stunning 1,400-feet-high limestone Rock. Although small, Gibraltar has always been seen as having great strategic importance on account of its advantageous position where the Atlantic meets the Mediterranean, just 12 miles from the coast of Africa. Ever popular with British holidaymakers, Gibraltar is very much a home from home, boasting excellent duty-free shopping in many familiar British high street shops. Please note: Gibraltar's small size and narrow winding roads mean that excursions are operated by 22-seater mini-buses, accompanied by a driver/guide. Local health and safety regulations prohibit the carriage of walking aids and collapsible wheelchairs on these vehicles. If you do wish to bring a mobility aid, we can arrange the Rock Tour by taxi, which has extra space. If this suits your requirements, please advise the Tours and Travel office when you join the ship, as numbers are limited.
Day 7
Believed to be the oldest town on the Iberian Peninsula, the Andalusian port of Cádiz enjoys a stunning location at the edge of a six-mile promontory. The town itself, with 3,000 years of history, is characterised by pretty white houses with balconies often adorned with colourful flowers. As you wander around be sure to take a stroll through the sizeable Plaza de Espãna, with its large monument dedicated to the first Spanish constitution, which was signed here in 1812. Cádiz has two pleasant seafront promenades which boast fine views of the Atlantic Ocean, and has a lovely park, the Parque Genoves, located close to the sea with an open-air theatre and attractive palm garden. Also notable is the neo-Classical cathedral, capped by a golden dome.
Day 8
As you sail into Malaga you will notice what an idyllic setting the city enjoys on the famous Costa del Sol. To the east of this provincial capital, the coast along the region of La Axarqua is scattered with villages, farmland and sleepy fishing hamlets - the epitome of traditional rural Spain. To the west stretches a continuous city where the razzmatazz and bustle creates a colourful contrast that is easily recognisable as the Costa del Sol. Surrounding the region, the Penibéetica Mountains provide an attractive backdrop overlooking the lower terraced slopes which yield olives and almonds. This spectacular mountain chain shelters the province from cold northerly winds, giving it a reputation as a therapeutic and exotic place in which to escape from cold northern climes. Malaga is also the gateway to many of Andalusia's enchanting historic villages, towns and cities.
Day 9
Hedonistic and historic, Eivissa (Ibiza, in Castilian) is a city jam-packed with cafés, nightspots, and trendy shops; looming over it are the massive stone walls of Dalt Vila —the medieval city declared a UNESCO World Heritage site in 1999—and its Gothic cathedral. Squeezed between the north walls of the old city and the harbor is Sa Penya, a long labyrinth of stone-paved streets that offer some of the city's best offbeat shopping, snacking, and exploring. The tourist information office on Vara de Rey has a useful map of walks through the old city.
Day 10
Palma de Mallorca, the largest city on the island of Mallorca, is the capital of Spain's Balearic Islands and a popular destination among Mediterranean cruisers. The sun-kissed island combines a vibrant city centre and shopping areas with a charming old town, known in Spanish as El Casco Antiguo, where many tourist hotspots can be found. With stunning views allied to great beaches, Gothic, Moorish and Renaissance architecture, as well as tasty regional food, Palma ticks all the boxes.
Day 11
The infinite variety of street life, the nooks and crannies of the medieval Barri Gòtic, the ceramic tile and stained glass of Art Nouveau facades, the art and music, the throb of street life, the food (ah, the food!)—one way or another, Barcelona will find a way to get your full attention. The capital of Catalonia is a banquet for the senses, with its beguiling mix of ancient and modern architecture, tempting cafés and markets, and sun-drenched Mediterranean beaches. A stroll along La Rambla and through waterfront Barceloneta, as well as a tour of Gaudí's majestic Sagrada Famíliaand his other unique creations, are part of a visit to Spain's second-largest city. Modern art museums and chic shops call for attention, too. Barcelona's vibe stays lively well into the night, when you can linger over regional wine and cuisine at buzzing tapas bars.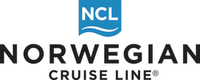 Norwegian Cruise Line
Norwegian Getaway
Norwegian Getaway combines the most magnificent amenities Norwegian has to offer with unforgettable destinations. Stroll The Waterfront, an innovative, industry-first open-air promenade designed to connect guests with the ocean like no other cruise line.