Search for your ideal Cruise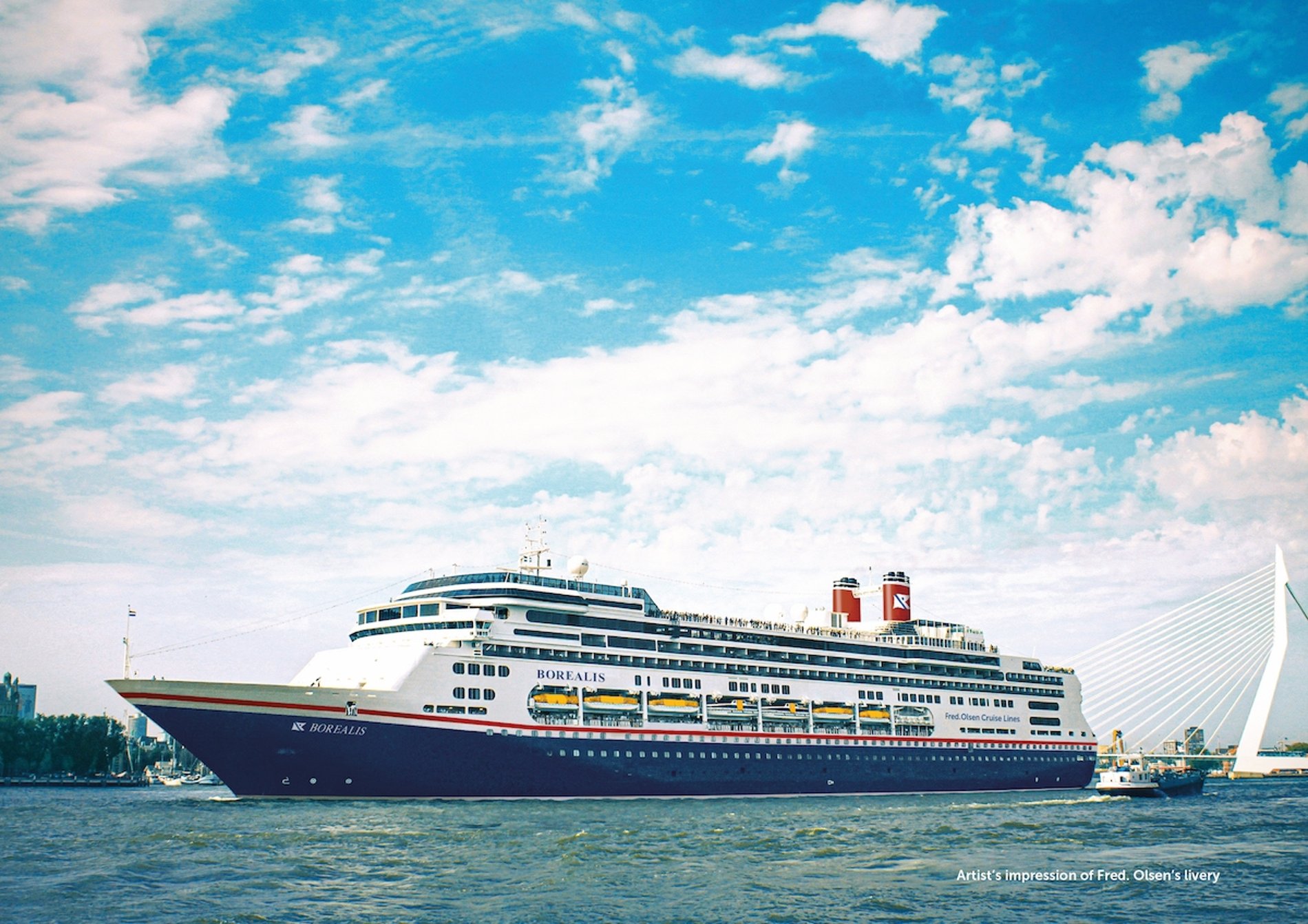 Fred. Olsen Cruise Lines Has Launched An Incredible Cruise Sale With Fares From £599pp
The much-loved British cruise line is running the sale of our dreams, and travellers can cruise from just £599 per person...
Fred. Olsen Cruise Lines' spectacular sale is now on, and with sailings to the likes of the magical Northern Lights, Canary Islands and Madeira, the majestic Norwegian Fjords, the sun-soaked Med, the cities of the Baltics and Scandinavia and the Belgian and Dutch waterways – there's something to tempt everyone in Fred. Olsen's sale. The cruise line is one of the most loved British cruise lines in operation, known for its fleet of four small ships, unique and exclusive destinations and homely and friendly service. In fact, 60 per cent of passengers are repeat guests.
Giving guests the chance to holiday with the family-founded cruise line for less in 2021 and 2022, Fred. Olsen has launched an incredible sale, where guests can travel the world and tick off must-see destinations for as little as £599 per person. But that's not all, as guests will also be able to choose between either a free drinks package or up to £600 in on-board spend per person. There's also some fantastic Solo Traveller offers available too.
Set to delight passengers, the 'All-Inclusive Drinks Package' allows you to enjoy all of the delicious beverages on offer, with a selection of house wines, spirits, beers and the cocktail of the day all included.
Alternatively, you can opt for up to £600 of on-board spend per person, which will be credited straight to your on-board account. This can be spent on spa treatments, shore excursions and a gastronomic evening at one of the ships' speciality restaurants. Enjoy a destination-inspired facial at the Atlantic Spa, book a once-in-a-lifetime cruise excursion in your dream destination or indulge in a sumptuous meal or two in the specialty steak and seafood restaurant 'The Grill'.
Small-ship cruising destinations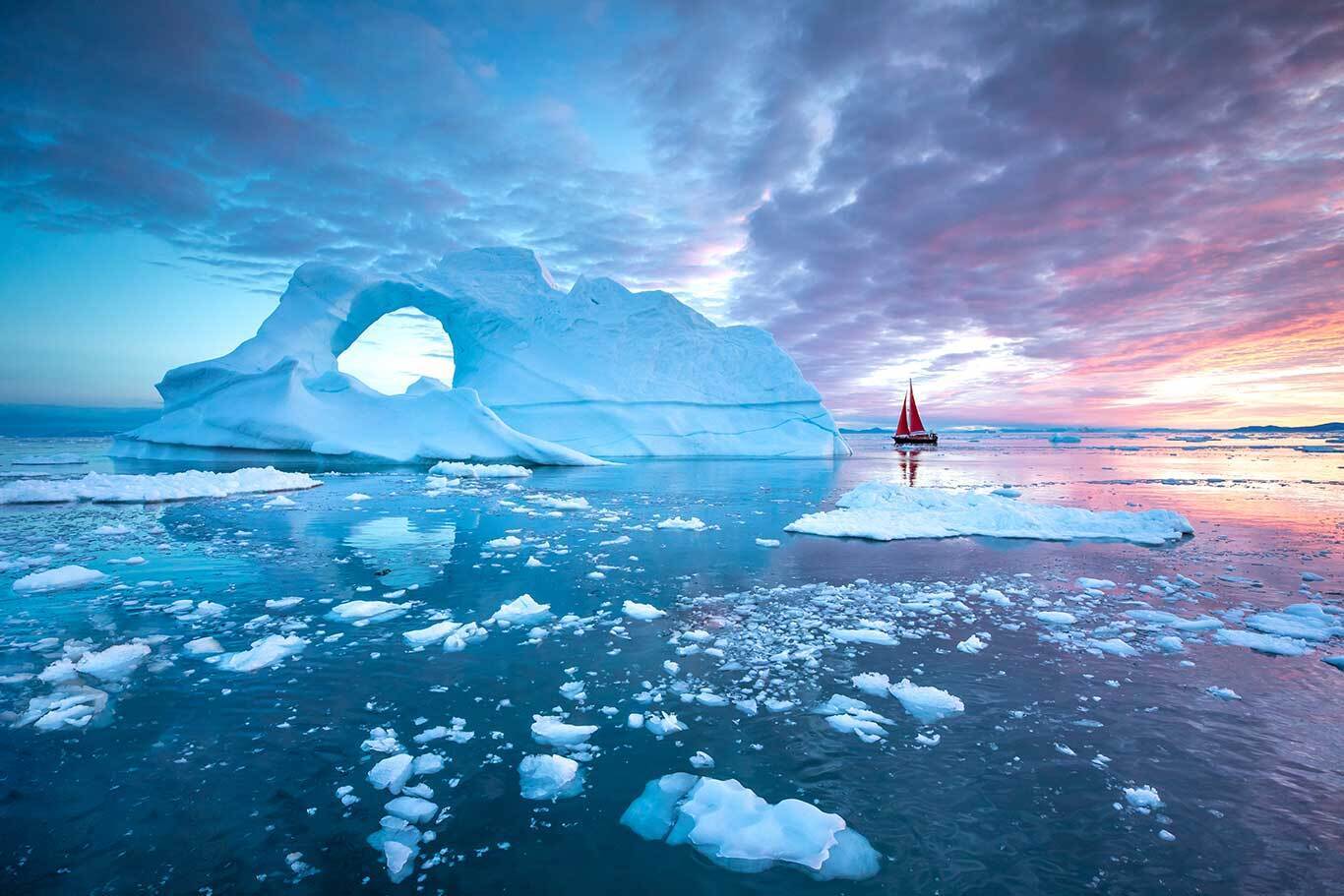 Sailing with Fred. Olsen Cruise Lines is all about small-ship experience, and that extends to the destinations in which its fleet of four ships sail, including destinations larger ships simply cannot reach. Fred. Olsen sails to over 200 destinations around the world, including incredible scenic cruising to the heart of the Norwegian Fjords, off the beaten track experiences in Iceland and cultural escapes to the Baltic and the Med.
Despite sailing around the world to dreamy far-flung destinations, the majority of Fred. Olsen's cruises actually depart from UK ports, sailing from Dover, Southampton, Portsmouth, Liverpool, Newcastle and Rosyth (Edinburgh). More desirable than ever before, a no-fly cruise from the UK allows passengers to avoid airports and air travel, the need for (and cost of) booking flights, inevitable delays and cancellations and, of course, luggage restrictions.
Sailing from the UK, passengers will simply have to make their way to the coast, where their holiday begins the second they step onto one of Fred. Olsen's four friendly and premium ships.


The on-board experience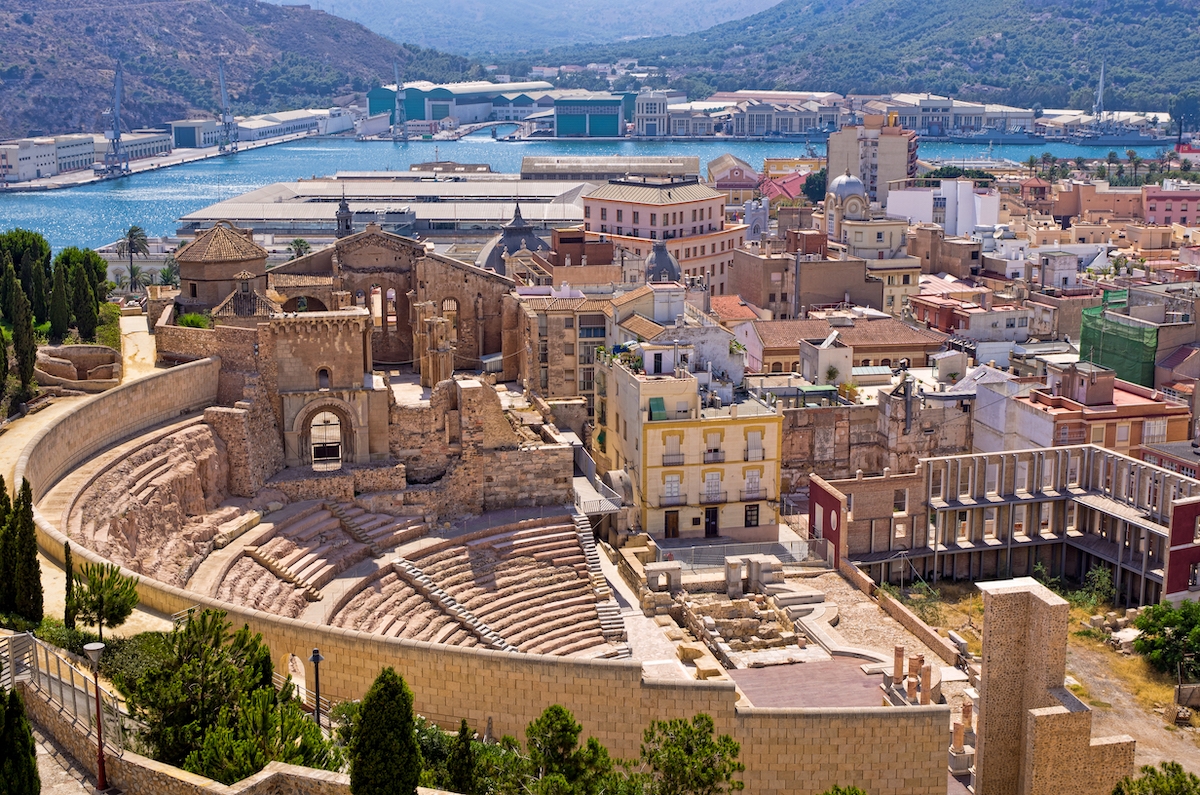 Fred. Olsen Cruise Lines is renowned for the friendly and attentive service offered by their crew, which is made possible by the smaller size of their ships. Crew will get to know guests by their name, learn their favourite drink and how they like their breakfast.
Giving guests even more peace of mind when it comes to booking, Fred. Olsen has launched its Plain Sailing Guarantee, where you can book a 2021 holiday with no-risk deposits and many measures to protect you if you or your cruise is affected by Covid-19.
To sum it up, Fred. Olsen Cruise Lines is running an incredible sale with prices from just £599pp, including special offers on select solo sailings. Cruisers can choose from either a free drinks package or up to £600 in on-board spend per person.

To access Fred. Olsen's sale and book your dream cruise for 2021 or 2022, visit fredolsencruises.com
Fred. Olsen's ships
Fred. Olsen Cruise Lines Cruise Ships